| | |
| --- | --- |
| Posted on August 15, 2021 at 1:35 AM | |
In this week's blog (16th August– 22nd of August), we will interview Ruben Russel; we will invite you to our next MYM Book presentation via Zoom on the 17th of August (3rd Tuesday of the month); we invite you to our next Personal Journey - 10 starting on the 21st of August. We will also share some short videos on User Experience (UX), Interface Design (ID), Universal Basic Income (UBI), Permaculture, and Agroforestry. Every day of the week, we will upload one of these video links on our facebook.com/share2uplift page.
Influencer Ruben Russel: patient, empathic, curious and diverse

Could you share with us some information about your family life? How supportive were your parents in letting you become who you are right now?
I was born and raised in Curaçao in the neighborhood of Mahaai and Damacor. I had a lot of support and guidance from my parents. They were very open and supportive, encouraging me to choose whatever I wanted to and they gave me a lot of freedom in my emotional and professional choices. My entire extended family of uncles, aunts, cousins, grandparents all were very supportive and we spend a lot of time together. We are a very close, inclusive family and this stable family life has also influenced my life choices, as I have a lot of uncles and aunts that have pretty ambitious positions within the society which has helped me understand certain topics better and even if I personally don't aspire to be like them it gave me the capability to see the diversity in human potential.


Could you share something about your educational background and your experience?
After graduating from Radulphus College (High School) I came to the Netherlands to study. I have two younger brothers, we grew up together and they too now study in the Netherlands. I studied Entrepreneurship and Retail management, at Avans university of applied sciences Breda. My brothers have chosen to study more in the technical areas and this generated an interest in digital technology. I did a couple of courses on digital technology and how disruptive it can be, I did a brief course on the basics of the Python computer language, Blockchain fundamentals, User interface and Interface Design furthermore, I also did some courses on hydroponic farming and Syntropic forestry. Next to these courses I also exposed myself to many books that cover economics, psychology, sociology, technology, biology as well, basically a very diversified interest and studies. The reason was that I concluded that what I was learning in Entrepreneurship was too limited if you want to have a greater impact. I have to come to understand that it is better to approach things from a multi-disciplinary view and try to shape things and keep shaping things from that point of view. I just started with a master's in Sociology.
We know you to be involved with Kolektivo, could you explain what Kolektivo wants to achieve and what is your involvement in Kolektivo? Is there a difference between Kolektivo and Kolektivo Labs?
I have been involved since 2017 in crypto- and blockchain technology, where I together Fernando Trouw, Luuk Weber we started the Caribbean Blockchain network. The intention was that this network would educate and inform the Caribbean of the potential of blockchain technology. It is an online community that would share information, connect, design and implement thesesolutions. We have had various events and also wrote some articles about blockchain technology and it's capanility to change our socio-economic outcomes. From this network there were a couple of initiatives that sprouted. Such as, Innovation Ç and CuraDAO.
CuraDAO was an experimental attempt to see if the results of the Viability of decentralized decision-making within Curaçao's institutions research report. CuraDAO pilot started mid 2019. This pilot would be held with about 40 participants for 5 to 6 months where various members would be able to propose to this digital organization what to forward proposals and projects to the DAO that had 40 members that voted on the proposal which took into consideration the SDG. It was to test and see how people would organize themselves in Curaçao. We stopped the Caribbean BlockChain network. I wrote a post-pilot report about CuraDAO. 
Now we have another project on Curaçao, CuraDAI, which is a stable cryptocurrency that is pegged to the US dollar, and it is currently getting some traction. It was launched in 2019 but for a while, it was quiet. The Koletivo Labs as a development team was launched. Luuk launched it and invited me to join together with various individuals around the world involved within the cryptocurrency space. Luuk also launched Kolektivo which aims at creating a sustainable local democratized economy.
Kolektivo will become a digital platform with its community to innovate the economy sustainable projects I don't think necessarily it's linked to volunteer work because basically, volunteers are not aiming to get paid.

We interviewed Yolanda Wiel as she was very enthusiastic about using the CuraDAI to pay volunteers.
Kolektivo is in its development stage and we have Gilberto Morisaw, Andy Kirchner, Luuk Weber, and others working on it. Like Giovanni Zanolino, an artist that has a showroom in Otrobanda. He is also in digital art and crypto art (NFT's) this is digital art linked to crypto tokens.
What is your BIG WHY or driving motivation to be who you are right now?
It changed a lot as I grew up. The "Why" is being of purpose. It shapes during one's lifetime and I welcome the changes. My "Why" creates solutions that create more time for people, this has been my "Why" the last 6 to 8 years, to make people less dependent on work to make ends meet and generate and create an economy where people will not have to work that much so that they can spend time on other things.


What do you think about UBI?
I am pro Universal Basic Income (UBI) as it generates more time to focus to do that what people want to do instead of living in a survival mode. I want people to like what they do, instead of working only to pay the bills. I am pro temporary solutions, but I believe that we need to create economic structures where the value we create would not trickle up to places where we don't want it to go. In the current stage of desperation we live in, there is a better way, but with temporary solutions like the UBI or other alternatives, that is also okay.
Ultimately, we need to allow people to have free time so that they can make time for themselves, understand themselves and they will better understand others, as well and improve others as well, in that process. Eventually leading to harmony.


On your LinkedIn profile I saw that you are also UI/UX designer | 21st-century egalitarian model designer, could you expand a little bit on that?
UI stands for User Interface and UX stands for User Experience designer. It is everything we see on the screen from this zoom session we have the buttons, which colors, and why they should be there where there are. There is a lot of research done on how do client experiences this interface so that it becomes easy to use, you have to be an expert.

The 21st-century egalitarian model designer refers to focusing on the digital era 21st century. Egalitarian means equality in digital ownership. It is a model of how we organize these societies in an equal way, where crypto tokens represent value on the internet. Designing these model "tokenomics" = token economics, which is how to design an economy where it is tokenized, egalitarian, and a move towards a more egalitarian ownership model, that does not only strive for equality but also has an equal outcome. The narrative is very important. It is a reaction to the direction the current economy is heading. These things are becoming more and more important, the gap between those who have and those who don't is becoming wider. In the past communism was also talking about egalitarianism but didn't last against its vicious economic opposite'capitalism' but these egalitarian ideas will never die out. What we can clearly see and feel now is that egalitarian approaches are coming back all over the world.


You are still a member of the Caribbean Blockchain network?
Not anymore, I was in it for 3 years till end of 2020. The group consisted of Fernando Trouw, Adric Walter, Luuk Weber, Timothy Huizen, Amelia and Shaquile a couple of other people also, the majority of them came from Curaçao. We also have some contacts with people from Trinidad & Tobago and Jamaica.

What are your plans for the coming years and when do you consider that you have been successful in your personal and business/personal life, let us say 5 years from now?
Of course, I would continue to be working in this ever-evolving Crypto space, Kolektivo labs, Koletivo , common stack, and token engineering. I would have finished my master in Sociology combining this with all the other things I am involved in, in the Crypto space and also in PermaCulture and Agro-Forestry.
In my personal life 5 years from now, I will continue to understand more about the current situations and future situations, past situations, and societal events. I would spend more time with loved ones, that is also very important.

What are the challenges that you are dealing with? And how are you dealing with these different challenges you confront?
Recently time management, I would say. Especially working in the crypto space and blockchain. You can get a lot of calls scattered from all over the world and you still need to have a social life. I connect more with people from Curaçao, they understand the situation even better and stay up to date with the pace of changes being experienced in the world and my direct environment.
I deal with it by coping and having a very clean and empty mind. I meditate, I try to do sports to clear my mind and organize my time better and think ahead better, to have more time to think, to organize my thoughts and feelings a bit. I find it important to give time to your thoughts and feelings and not to constantly be busy. If not, you will build up stress and this will have effect on all that you want to do and be.


Do you use your inner voice to evaluate when dilemmas show up? How does that work for you?
I meditate as it is also just like my inner voice. I meditate, whether I am tending to plants, is helpful to sparking and giving space to my inner voice. I can then analyze dilemmas better and take better decisions.

How are you trying also to keep up with your knowledge and skills levels?
I have started my master's in Sociology, I read a lot of books constantly in various fields, sociology, psychology economy, biology. The world is not just an economy, it involves also a lot of other things, it is an ecosystem and I am studying how to make an impact in it. I listen to video lectures, I follow online courses about certain Ui/ XI, Crypto, agriculture, skills share that is a platform for knowledge sharing. You can either watch or create educational videos about certain topics of things you know about and want to share.
What are your strengths?
Patience, empathy, curiosity, and diversity.

Do you have hobbies or interests that you are also passionate about?
Cooking, it's a creative expression of mine, where I can use and create something new different ingredients. I love reading, I read a lot. Planting, just taking care of plants and painting.


If you as Ruben would meet a stranger on the bus (let say in Miami or London) and they would ask you to introduce yourself what would you answer? I am Ruben and I was born and raised in Curaçao but a citizen of the world. Nice to meet you.


How would you describe Ruben in one word or one sentence?
Persistent and patient.


Who are the persons that have inspired you the most in your career/life?
My parents and siblings unknowingly have inspired me, with their presence. Many thinkers like Peter Joseph, Jacques Fresco, but also friends of mine like Fernando Trouw, Leroy Gilbert, and others like Karimu Corbeek and Yanick Hammen. I got a lot of inspiration from musical artists like Bob Marley and Jah9. 

What is a trait that is still a work in progress?
Time management.
 
What was a defining moment in your life?
I lived in New Zealand for 6 months, I spend a lot of time far away from everyone and I had lots of time thinking and reflecting. This in combination with a good friend of mine that passed away, was a defining moment.
Where do you want to be 10 years from now with your career?
I would hopefully want to see that the technology I work with, actually does change our current economic outcomes, contributing towards the same goals even if they have not been achieved yet, it is all about creating more time for people.
What would you want your Loved Ones, family, friends, and others to say about you let's say 20 years from now?
I have no idea.
What makes you stay optimistic about the future of Curaçao as we are in the middle of a worldwide pandemic, recession, and in the middle of growing environmental challenges because of the global warming consequences?
It's cultural diversity and thus its resilience and ability to unite, inspire all the different races, religions, and cultural diversity. I see it as an example for our human future in our hyper globalized society.
Is there anything else that you would like to add?
Yes, I would like to recommend some books:
• The new human rights movement, Peter Joseph
• The divide, Jason Hickle
• Thinking in systems, Donella Meadows
• The books of Ruiz Mastery of love, Miguel Ruiz
• Yuval Harari and Eckart Tolle
• Dream of the gifted child, Alice Miller
• Gabor Mate's books and lectures of him.
One of the 250 Influencers of Curaçao
Ruben Russel is a patient, empathic, curious, and diverse student, entrepreneur, designer, and citizen of the world, who is driven to create solutions for people, so to "create more time" so that people can spend time doing what they want to, instead of living in a survival mode. As a diligent reader and humanitarian, he believes that it's better to approach and shape things from a multi-disciplinary view. Being involved since 2017 in crypto- and blockchain technology and of late in Kolektivo Labs, he is an example of a 21st-century egalitarian model designer, focusing on the digital era and egalitarianism in his approach. This means, equality in ownership. It is a model of how to organize societies in an equal way, where crypto tokens represent value on the internet. Designing these model "tokenomics" = token economics, that does not only strive but also have an equal outcome as a reaction to the direction the current economy is heading as the gap between those who have and those who don't, is becoming wider.
Ruben's drive, curiosity, involvement not only in Kolektivo Labs that tries to make the Curaçao economy more sustainable but his authentic drive to change the current economic outcomes in the world, creating more time for people, makes us deeply love and respect him and consider him one of the 250 influencers of the islands representing sustainable development in Curaçao and the world.
Look at the list of the Influencers we have interviewed or reported on, up to now.
The goal of the core group of Share2Uplift for 2021
The goal of the Share2Uplift movement is to: "Identify 250 leaders from all walks of life to connect, align and create impactful changes in all walks of life, which includes intergenerational collaboration by the end of 2021." We will use interviewing Influencers, meet-and-greet events, "train-the-trainers"-programs on "Emotional Mastery" and "Intentionality "as national intervention strategies, to reach this goal on top of our goal to scale up the possibilities to connect, align and create impact via a virtual platform. We believe that by collaborating with Miguel Goede on the virtual Vision 2030 platform, we will accelerate the possibilities to connect the diaspora and others elsewhere in the world and on the island willing to constructively create impactful changes in Curaçao, to join.

As Share2Uplift we are fully trying to align with this thinking of Center for Curriculum Redesign to promote this agenda in our educational systems and workplace. So, in that sense, we fully support any initiative to make our educational system 21st-century proof.
Share2Uplift aligners are those that:
– Create an inspiring vision of the future;
– Motivate and inspire people to engage with that vision;
– Manage the delivery of the vision;
– Coach and built a team, so that it is more effective at achieving the vision.
These criteria are now being polished.
We also consider these 5 values the most important ones for Share2Uplift aligners. They are:
• Peace from within;
• Compassion;
• Respectfulness;
• Integrity;
• Responsibility. As we will progress towards this goal we will update you on the progress.
Next webinar of Emotions "Simia pa empatia" on 14th of August
For more information:
O'dennis Daal: (+5999)5130409
Ivan Kuster: (+5999)6986437
Haydee Hermans: (+5999)5639848
Next MYM-platform session via Zoom
Our next MYM-platform session will be on the 17th of August (the 3rd Tuesday of the month) via Zoom, where we will present two chapters of the book "Think and Grow Rich" and the book "12 Rules for Life."
Think and Grow Rich
Chapters 5 and 6 of 'Think and Grow Rich' will be presented Sidayene Van Tys-Senora. This book has been called the "Granddaddy of All Motivational Literature." It was the first book to boldly ask, "What makes a winner?" The man who asked and listened for the answer, Napoleon Hill, is now counted in the top ranks of the world's winners himself.
The most famous of all teachers of success spent "a fortune and the better part of a lifetime of effort" to produce the "Law of Success" philosophy that forms the basis of his books and that is so powerfully summarized in this one. In the original Think and Grow Rich, published in 1937, Hill draws on stories of Andrew Carnegie, Thomas Edison, Henry Ford, and other millionaires of his generation to illustrate his principles.

In the updated version, Arthur R. Pell, Ph.D., a nationally known author, lecturer, and consultant in human resources management and an expert in applying Hill's thought, deftly interweaves anecdotes of how contemporary millionaires and billionaires, such as Bill Gates, Mary Kay Ash, Dave Thomas, and Sir John Templeton, achieved their wealth. Outmoded or arcane terminology and examples are faithfully refreshed to preclude any stumbling blocks to a new generation of readers.
The body keeps score
"Essential reading for anyone interested in understanding and treating traumatic stress and the scope of its impact on society." —Alexander McFarlane, Director of the Centre for Traumatic Stress Studies
A pioneering researcher transforms our understanding of trauma and offers a bold new paradigm for healing in this New York Times bestseller
Trauma is a fact of life. Veterans and their families deal with the painful aftermath of combat; one in five Americans has been molested; one in four grew up with alcoholics; one in three couples have engaged in physical violence. Dr. Bessel van der Kolk, one of the world's foremost experts on trauma, has spent over three decades working with survivors. In The Body Keeps the Score, he uses recent scientific advances to show how trauma literally reshapes both body and brain, compromising sufferers' capacities for pleasure, engagement, self-control, and trust. He explores innovative treatments—from neurofeedback and meditation to sports, drama, and yoga—that offer new paths to recovery by activating the brain's natural neuroplasticity. Based on Dr. van der Kolk's own research and that of other leading specialists, The Body Keeps the Score exposes the tremendous power of our relationships both to hurt and to heal—and offers new hope for reclaiming lives.
Subscribe by emailing us: sixtaivan@gmail.com or ivan@upliftingCuraçao.com and we will send you the Zoom link so that you can participate in our presentation of this book. 
 Chapters 5 and 6 of 'Think and Grow Rich' will be presented by Sidayene van Tys-Senora.
'The body keeps score' will be presented by Ivan Kuster.
Date: 17th of August
Time: 7.00 – 9.00 PM
Entrance fee: Free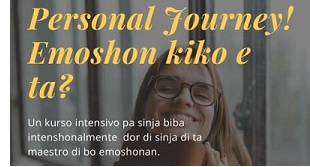 New workshops in Papiamentu on Emotions starting 21st August
Gran majoría di nos komo ser humano, ta pasando diariamente den un fluho konstante di diferente pensamentu i emoshonan. Esaki ta konta mas aún awor ku nos ta den e gara di COVID-19. Emoshon ta nos kompas interno. No tin emoshon malu ni bon, emoshonan tei pa guía. Nos tin ku atende ku nan i no neglishá, reprimí ni suprimí nan, pa nan no kausa efektonan negativo despues ku ta inesperá. Emoshonan por ta un insentivo pa nos desarojá e potenshal inlimitá ku kada un di nos tin komo persona.

Nos ke yudabo den desarojá esaki, dor di ofresé bo un "personal journey" di 15 siman: 
• maestría di bo emoshonan;
• kon di deshasí di emoshonan atrapá;
• biba un bida mas intenshonalmente;
• skucha bo intuishon mas mihó pa asina bo por ta mas kreativo i
• kon di laga loke bo a sinja bira un kustumber i transformabo komo persona.
Nos lo kuminsá 21 di Oùgùstus.
Pa mas informashon i detajes di e suma ku ta kobra, tuma kontako ku un di e 3 fasilitadornan:
Haydee Hermans Soul Garden na telefón: 5639848
E-mail: soulgardenCuraçao@gmail.com
O'dennis Daal Master Your Mind na telefón: 5130409
E-mail: odennis.daal@mymcur.com

Ivan Kuster Uplifting BV na telefón: 6986437
E-mail: ivan@upliftingCuraçao.com

Website: www.upliftingCuraçao.com/workshop-emoshon-kiko-e-ta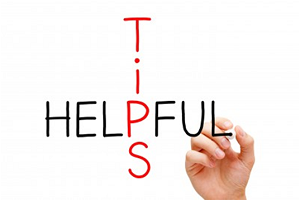 Personal Coaching tips
This week we will share some short videos on tUser Experience (UX), Interface Design (ID), Universal Basic Income (UBI), Permaculture and Agroforestry.
Every day of the week, we will upload one of these video-links on our Facebook.com/share2uplift page.


1. What the #$%@ is UX Design? - YouTube
2. What is User Experience (UX)? - YouTube
3. User Interface Design Overview - YouTube
4. Universal Basic Income (UBI) explained in less than two minutes - YouTube
5. Crisis, Hope, and Permaculture - YouTube
6. Agroforestry - the future of agriculture? - YouTube
Categories: Influencers, 21st Century Mindsets, Share2Uplift