| | |
| --- | --- |
| Posted on April 11, 2021 at 9:55 AM | |
In this week's blog, we will interview Michel Jourdain, Maya Mathias and Ishwar Offerman are updating us on the progress of their activities, we invite you to our next Master Your Mind joint book presentation on the 20th of April from 7.00 – 9.00 pm via Zoom, presenting two chapters of "Think and Grow Rich" plus the book "Living in the flow"; we invite you to one of our next Personal Journey's "Emoshon kiko e ta? Ki efekto e tin?" in April and we share some short videos on Wellness and Climate change. Every day of the week, we will upload one of these video-links on our Facebook page.
Interview with Michel Jourdain
Could you tell us what has happened since we interviewed you September 2019 with regards to your efforts to increase your efforts to promote life style changes and wellness in Curaçao based on your slogan Your Health Your Responsibility?
Since 2019 I have been striving to create more consciousness about a "Healthy" not "Traditional" Lifestyle, I have had the pleasure to be one of the keynote speakers about how lifestyle changes can affect chronic diseases like Alzheimer and Dementia, at the "5th Annual Caribbean Alzheimer Conference" in February of 2020, just prior to the "Covid-19" Pandemic. Since then I have educated myself even more and certifying myself as a IIN Wellness Coach, ISSA Personal Trainer, ISSA Nutrition Coach, ISSA Transformation Coach, and still been promoting the lifestyle through online Coaching and Training. At the moment, I am coaching clients in Curaçao, Bonaire, St. Martin, Netherland and Bëlgium.
How has the Covid-pandemic affected your business?
Covid-19 has actually propelled my business as an International Online Business, in 2019 I heard first of the concept "Digital Nomad" and I found it a super wonderful way of "entrepreneuring", but just didn't know how to create it for myself. And yes, thank you Covid, I became in 2020 an "Digital Nomad" doing 85% of my business online. I have been growing ever since.
What are some of the obstacles that you are encountering to make people more aware of the importance of having a healthy life style? And how are you finding ways to overcome these obstacles?
The biggest obstacle is people's mindset for change and stepping out of their comfort zones of tradition and fear. But I am determined to push forward and educate every single soul that crosses my pad with information so I can at least plant the seed of awareness and awake-ness in their mind and soul, and by those means creating trustworthy relationships so that my purpose can transcend and influence a nation to embrace their truth and rise up from the sheep mentality of tradition and move forward into standing alone spirits who seek improvement, empowerment and well-being.
What are some of the next steps that you are planning to do in the short and long term and how can we as Share2Uplift help in your endeavors via "Connecting, aligning and enabling impactful collaborations".
I am hoping for a change in our medical sight at combining western and holistic approach to healing the community's well-being. My purpose is to aid the medical sector in creating awareness, lifestyle changes, so we can bring down the numbers related to all types of chronic diseases. I believe that if we educate families so that parents can embrace a wellness based lifestyle, engraved with the 8 dimension of well-being:
• Emotional
• Ecological
• Financial
• Intellectual
• Professional
• Physical
• Social
 • Spiritual.
Then we can empower our youth with the knowledge to create a future of wellness and prosperity.
Interview with Maya Mathias
Could you tell us what has happened since we interviewed you in March 2018 with regards to Greenkidz movement?
Since 2018 we have grown as a foundation and developed many more educational programs for Green toddlers, Greenkidz, Greenteens and Green teachers. We have also upgraded our website so that all our new materials and videos are available to everybody for free. We have invested in partnerships with Carmabi and the Children's Museum Curaçao and are going to launch a project in the future aiming to enrich the formal primary school curriculum with more nature and environmental programs and teaching materials that focus on our own specific nature and underwater world. We are also focusing more on blended learning and developing e-books, e-learns and instruction videos. Together with Carmabi we are "morfing" a part of the Savonet Museum in Christoffel Park into a "Korsou Limpi hoek" were the thousands of schoolchildren that visit the museum on a yearly basis during their fieldtrips, can learn more about waste and litter and recycling in fun and interactive manner.
How has the Covid-pandemic affected your business?
This year we have not been able to do many activities for schools that we had planned, but we have invested more time and effort in designing digital online products and materials such as our stay safe newsletter and in forming partnerships to reach more youth with less money and facilities by creating more synergy between different youth organizations.


What are some of the obstacles that you are encountering to make people more aware of the importance of having a "green" mindset? And how are you finding ways to overcome these obstacles?
We feel that the government unfortunately does not have enough financial resources and innovative policy's in place to act on their words and wishes of becoming a greener and cleaner island and that greenwashing and window dressing is very hip at the moment. Lots of slogans, but few real sustainable actions and real changes or new (greener) laws being made. So it is up to citizens, teachers and youth to change their behaviors themselves from the bottom up. We feel that the Covid crises, has put many people in a survival mode, regressing back to old (polluting) behaviors, choosing political parties with slim green agenda's where we could also use this period for deep reflection and real change.

What are some of the next steps that you are planning to do in the short and long term and how can we as share2uplift help in your endeavors via "Connecting, aligning and enabling impactful collaborations"?
We are looking for more alternatives and options to digitize so that we can reach many more people and youth with our message and educational materials in a playful, fresh and interactive manner. Any partners that could help us with that would be very welcome.
Interview of Ishwar Offerman
Could you tell us what has happened since we interviewed you in June 2019 with regards to your journey and own life path?
I remember our last interview was in the middle of my presidency of my local JCI Chapter. I now can look and truly say I gave it my all and achieved a lot of during that year. From projects such as "2030 Youth Curaçao" , "No Shave November 2019" to personal achievements such as Most Outstanding Local Presidents in the Dutch Caribbean. I spent my year in my local board as a much needed advisor, navigating the pandemic which was even more challenging as a volunteer organization. As my board responsibilities started to decrease I started to focus back on what is going to be my next entrepreneurial endeavor. I can say I have spent the last part of 2020 and the first quarter 2021 developing new consultancy products in the area of sustainability development and project management. Also, I'm more involved in committees for social impact (outside of JCI). For example, at the start of the year I was part of "Vota Sabi stemwijzer".
We are now in a second lockdown and our economy has been severely affected by the corona pandemic. How has this affected your resolve to become an entrepreneur?
These lockdowns haven't really changed my resolve at all, it actually emphasized the need for the ability to decide your own financial fate and also having multiple income streams. If we go back to the old normal or a new normal nothing really changes. An entrepreneur creates economic value by solving problems. Some solutions are simple, some are complex, but there is a perpetual need for solutions. I'm confident in my skills to find those entrepreneurial opportunities.
What are some of the obstacles that you are encountering and how are you finding ways to overcome these obstacles?
All the main obstacles I'm encountering are related mentality. There is a general economic anxiety under business owners and management, I have been sensing this even before the pandemic. Regardless of the real direction of the economy, overly cautious owners and management might take to many defensive business moves. This means less investment and hiring that can create capabilities to innovate. I feel this during pitch meetings where you are received with a high level of skepticism and cynicisms, even for low risk proposals. I have been combating this by trying to have an alignment session to a common ground on economics and innovation topics and move forward from there.
What are some of the next steps that you are planning to do in the short and long term on your life's path and how can we as share2uplift help in your endeavors via "Connecting, aligning and enabling impactful collaborations"?
I'm looking forward to rolling out the products and services I have been developing during the last 9 months on the brand AVNG Group as we emerge from this lockdown. With AVND Group I'm looking forward to working on and leading multidisciplinary projects with a need for innovation and sustainability aspects. I'm also working on "Impacts Efficiency Program" with the aim to create platforms and tools to improve the performance of the NGO's on the island. Long term I want to use local success of these products and services to expand regionally. Share2Uplift is a great place to learn about and meet other key changemakers people in the community. I feel that currently there are a lot of people working on great projects on the island but the information is very scattered. This is why I support any effort to platform these people and make it easier to work together.
The goal of the core group of Share2Uplift for 2020
The goal of the Share2Uplift movement is to: "Identify 250 leaders from all walks of life to connect, align and create impactful changes in all walks of life, which includes intergenerational collaboration by the end of 2021." We will use interviewing Influencers, meet-and-greet events, "train-the-trainers"-programs on "Emotional Mastery" and "Intentionality "as national intervention strategies, to reach this goal on top of our goal to scale up the possibilities to connect, align and create impact via a virtual platform. We believe that with collaborating with Miguel Goede on the virtual Vision 2030 platform, we will accelerate the possibilities to connect the diaspora and others elsewhere in the world and on the island willing to constructively create impactful changes in Curaçao, to join. Look at the list of the Influencers we have interviewed or reported on, up to now.

As Share2Uplift we are fully trying to align with this thinking of Center for Curriculum Redesign to promote this agenda in our educational systems and workplace. So, in that sense we fully support any initiative to make our educational system 21st century proof.

Share2Uplift aligners are those that:
– Create an inspiring vision of the future;
– Motivate and inspire people to engage with that vision;
– Manage delivery of the vision;
– Coach and built a team, so that it is more effective at achieving the vision.
These criteria are now being polished.
We also consider these 5 values of the most important ones for Share2Uplift aligners. They are:
• Peace from within;
• Compassion;
• Respectfulness;
• Integrity;
• Responsibility. As we will progress towards this goal we will update you on the progress.
Visit the website for more information.

Next MYM-platform session via Zoom
Our next MYM-platform session will be on the 20th of April (the 3rd Tuesday of the month) via Zoom, where we will present two chapters of the book "Think and Grow Rich" and the book "Living in the Flow, The Science of Synchronicity and How Your Choices Shape Your World."
Think and Grow Rich has been called the "Granddaddy of All Motivational Literature." It was the first book to boldly ask, "What makes a winner?" The man who asked and listened for the answer, Napoleon Hill, is now counted in the top ranks of the world's winners himself.
The most famous of all teachers of success spent "a fortune and the better part of a lifetime of effort" to produce the "Law of Success" philosophy that forms the basis of his books and that is so powerfully summarized in this one. In the original Think and Grow Rich, published in 1937, Hill draws on stories of Andrew Carnegie, Thomas Edison, Henry Ford, and other millionaires of his generation to illustrate his principles. In the updated version, Arthur R. Pell, Ph.D., a nationally known author, lecturer, and consultant in human resources management and an expert in applying Hill's thought, deftly interweaves anecdotes of how contemporary millionaires and billionaires, such as Bill Gates, Mary Kay Ash, Dave Thomas, and Sir John Templeton, achieved their wealth. Outmoded or arcane terminology and examples are faithfully refreshed to preclude any stumbling blocks to a new generation of readers.
The first two chapters: "The power of thought" and "Desire: The starting point of all achievement". These chapters will be presented by Suzette Perez.
Living in the flow will be presented by Surenda Isenia and Ivan Kuster.

Harness the principles of synchronicity and flow to live better, work smarter, and find purpose in your life, as presented in the book Living in the flow. When we align with circumstance, circumstance aligns with us. Using a cutting-edge scientific theory of synchronicity, Sky Nelson-Isaacs presents a model for living "in the flow"--a state of optimal functioning, creative thinking, and seemingly effortless productivity. Nelson-Isaacs explains how our choices create meaning, translating current and original ideas from theoretical physics and quantum mechanics into accessible, actionable steps that we can all take to live lives in better alignment with who we are and who we want to be. By turns encouraging and empowering, Living in Flow helps us develop an informed relationship to meaning-making and purposefulness in our lives. From this we can align ourselves more effectively within our personal, professional, and community relationships to live more in flow.
Subscribe by emailing us: sixtaivan@gmail.com or ivan@upliftingCuraçao.com and we will send you the Zoom link so that you can participate in our presentation of this book. 


Date: 120th of April
Time: 7.00 – 9.00 PM
Entrance fee: Free
Presenters: Karin Hermans, Jeanine Constansia-Kook and Giany Girigoria.
Every one of them will present one or two chapters of the book. So hope to greet you then.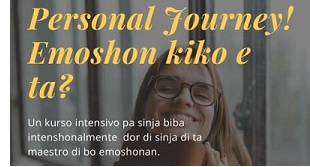 Starting April the 24th: New workshops in Papiamentu on Emotions
Gran majoría di nos komo ser humano, ta pasando diariamente den un fluho konstante di diferente pensamentu i emoshonan. Esaki ta konta mas aún awor ku nos ta den e gara di COVID-19. Emoshon ta nos kompas interno. No tin emoshon malu ni bon, emoshonan tei pa guía. Nos tin ku atende ku nan i no neglishá, reprimí ni suprimí nan, pa nan no kausa efektonan negativo despues ku ta inesperá. Emoshonan por ta un insentivo pa nos desarojá e potenshal inlimitá ku kada un di nos tin komo persona.

Nos ke yudabo den desarojá esaki, dor di ofresé bo un "personal journey" di 15 siman. Den e 15 simananan aki nos lo sinjabo:
• maestría di bo emoshonan;
• kon di deshasí di emoshonan atrapá;
• biba un bida mas intenshonalmente;
• skucha bo intuishon mas mihó pa asina bo por ta mas kreativo i
• kon di laga loke bo a sinja bira un kustumber i transformabo komo persona.
Nos lo kuminsá Yanuari bèk.
Pa mas informashon i detajes di e suma ku ta kobra, tuma kontako ku un di e 3 fasilitadornan:
Haydee Hermans Soul Garden na telefón: 5639848
E-mail: soulgardenCuraçao@gmail.com
O'dennis Daal Master Your Mind na telefón: 5130409
E-mail: odennis.daal@mymcur.com
Ivan Kuster Uplifting BV na telefón: 6986437
E-mail: ivan@upliftingCuraçao.com
Website: www.upliftingCuraçao.com/workshop-emoshon-kiko-e-ta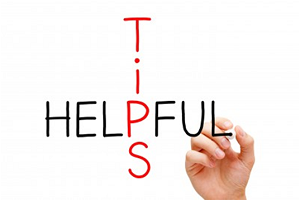 Personal Coaching tips
This week we will share some videos on Wellness and Climate change. Every day in the week we will upload one of these video-links on our Fabebook.com/share2uplift page.
 
1. AHS: Ways to Wellness - YouTube
2. Wellness 101 - How to Improve Your Overall Health - YouTube
3. The Eight Dimensions of Wellness - YouTube
4. Environmental Awareness: What can we do? - YouTube
5. His Epic Message Will Make You Want to Save the World | Short Film Showcase - YouTube
6. Climate Change - A Short Film [4K] - YouTube
Categories: 21st Century Mindsets, Influencers, Share2Uplift