| | |
| --- | --- |
| Posted on August 29, 2020 at 8:45 PM | |
In this week's blog ( 31st of August – 6th of September) we will interview Stephen Garcia; we will invite you to our next Master Your Mind book presentation via skype on the 15th of September "Setting boundaries", by Nancy Levin; we will invite you to our next (the 6th) Personal Journey "Emoshon kiko e ta? Ki efekto e tin?" on the 17th of October and we will share some motivational videos on Innovation, Education and Social Responsibility companies. Every day during the week we will upload one of these links on our Fabebook.com/share2uplift page.
Influencer Stephen Garcia: entrepreneurial and passionate about education and innovation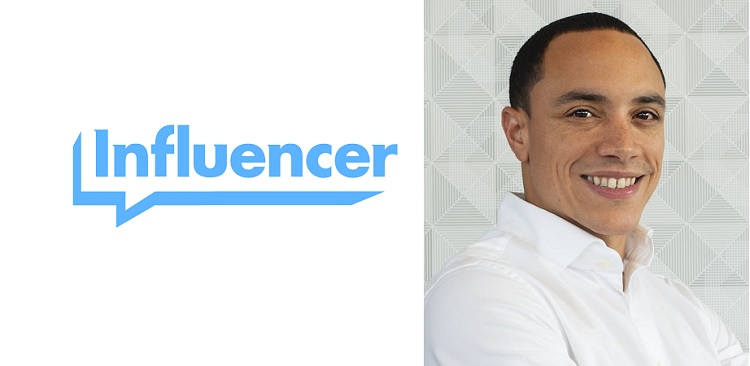 Could you share with us some information of your family life?
I have a son David Gabriel Garcia with my loving significant other. I have one sister and she lives in Bonaire. I was born in Curaçao and came to live and study in Holland when I was 19 years old. Both my parents are still alive and my father lives in Holland for medical reasons and my mother lives in Curaçao and visits Holland frequently. Both of them have been crucial to whom I am now. They have been very important in helping me determining my course in life. Recently as part of an assignment in the leaders course that I am doing right now, I interviewed both of them and by doing this, I became even more aware of how much impact they have had on me. It is funny to hear my mother answering the question what had made her successful. She answered:"Her parents and all the people around her". My father said that following his own path and hispassion made him succesful. His passion is innovation. My father was very young when he decided that he wanted to study electronics. He knew that he had to move from Curaçao as in Curaçao the possibilities to do this were limited. He left Curaçao and went to Holland to follow his path and passion. I can discern both traits of my parents in myself. I am also very passionate. My father worked at Philips and after some years started his own company involved in innovation. They were selling medical equipment. I was always surrounded by entrepreneurship and innovation, however growing up I was unaware of this. I did not consider what my parents were doing as being in the area of innovation, but now I realize how much electronics has to do with innovation.I also didn't see myself being in innovation. I saw companies like Google as innovative. However, now I also see how building websites can have everything to do with innovation.
My parents always have supported me unconditionally. They believed in me and always supported me to follow my own vision. Now at this moment in time, I am at a place where I am doing what I love to do.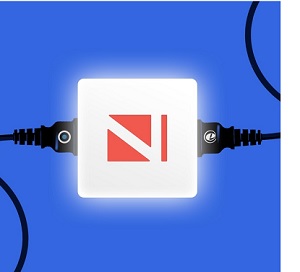 What kind of businesses are you involved in?
Our company's name is Ngrane. Ngrane is a full-service digital agency that helps companies with their digital transformation, building websites and platforms that support digital strategies. We advise companies on digital applications and websites. We are sort of a digital agency, a full service digital agency.  As part of our full-service offering we also support our clients with recruitment of marketing and IT professionals and content development including photography, video and copywriting.
On the one hand we are experiencing the workings of MOORE's law, stating that technology will double on a global scale. Moore's Law states that we can expect the speed and capability of our computers to increase every couple of years, and we will pay less for them. The market is global and odd, because the competition is fierce and it is not only on a global scale, as any group of 11 or 12 years old somewhere in the world can be your competitor offering services at a lower price. At the other hand the COVID pandemic has accelerated the number of request for our services in the past 2 to 3 months as everyone is now forced to invest and digitalize. You can't sit still as that is not an option and 90 % of strategic decisions for companies is about digitalization and transformation. On top of that we are dealing with new techniques and even the larger companies in a certain sense are involved in experimenting. Finally even in The Netherlands not every company will work every day on a new Artificial Intelligence-project for example, but that i basically the market where we are working in.

Could you share with us some of your educational background and past professional experiences?
I have a Bachelors degree in Business Administration and I am now following an Executive MBA course. I started with a regular MBA course, but then changed it into an Executive MBA program. The reason for this is, that my clients are on the Executive level and I wanted to get more acquainted to dealing with bigger companies and clients. After high school at Stuyvesant College I came to Holland to study Biotechnology, that was not exactly what I really was looking for. Here is where the story starts and why I am so passionate about transforming the education system. As all of us are different and unique, going through the different levels of the existing traditional education system can limit you. I have experienced this myself. Being a very energetic kid, made it quite challenging for me.Traditional education requires someone to sit still, not make mistakes and get good grades. In innovation, we need to experiment, try new things, make mistakes and improve.
In the existing educational system they are conditioning you, to look like everybody else. I wanted to become a medical doctor or lawyer as those were one of professions I aas aware I could choose from. We are conditioned to do something that looks nice for our parents. When you are 12 or 113 years old and need to choose, you have no clue.
years old you have no clue of what you want to become, it is impossible at that age. I wanted to become a medical doctor as I was good in certain subject matters like the Beta-curriculum. Nowadays 12 to 13 years old are forced to make a decision. You hardly know yourself. In the meantime we know for sure and that "everything changes all the time". One second ago was different now and both of us will be different after this interview. The choice of what you want to do professionally as you grow up, should be a dynamic process. I recall that I had this vague notion that I wanted to become an entrepreneur, still I choose for becoming a MD, that wasn't such a bad direction. But I was very interested in the soft skills side, that I got acquainted with in the Biology class. These days I am involved in marketing, change management and entrepreneurship. The human behaviorial part of doing business were not dealt with at the Commercial and Economy classes I followed. But this is what I am dealing with now in the real world. It was only when I was doing my economy classs at the University level that I noticed that there was a lot of psychology involved in this subject matter and that was what I was very interested in.
An interesting thing happened to me when I was in High School in Curaçao. I once got the highest grade of the class on a subject matter dealing with Behavior. This caught the attention of the teacher and he commended me for this. This changed my course during High School. Suddenly I found myself with 20 co-students at my house that I was helping with their assigments and homework. Not only the teacher but others started to see my abilities and this inspired me and got me to be more engaged with my schoolwork. I liked the idea to be able to help co-students. I liked it so much that I learned harder than anybody else just to be in a position where I could help co-students in their assignments and home work. This had a positive impact also on the grades I got for other subject matters. The other day I was in a taxi and the driver told me that he was not good in learning and failed in school. His high school teacher always used to tell him that. I explained to him that you can be bad in school but still be very good in learning. Sometimes when we fail at school, we might think we also do not like learning. However, many people just have a different way of learning which is not compatible with the traditional approach in schools.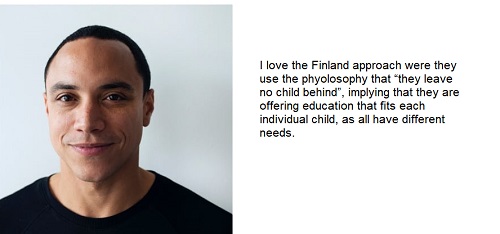 But if teachers don't differentiate in their approaches this becomes the problem. You can snuff out the inspiration out of a child. I firmly believe that everybody can learn. The educational methods need to adjust to the student and not vice versa. And once a child has a backlog this can haunt him the rest of his life. If a child is a little deaf or if someone doesn't master the dutch language very well, and if this is not taken into consideration, during exams they will not be able to reproduce the curriculum as well as they could have. Teachers should help children to succeed and it is not about getting high grades, the goal is to learn and not the high grades. At the other hand teachers are educators and they are not always sufficiently equipped to deal with all the aspects needed for child to fully develop itself. I will take me as an example. I once experienced that a teacher, yes I was a little chaotic as I entered the classroom, he took my schoolbag and threw it against the wall. Imagine me now at my work, someone is not reacting on my emails and I would do something similar like the teacher did. I know that not all teachers are like that, but this behavior from teachers is still wide spread and in some cases even accepted. It tells us something of the sytemic character of our educational system. I love the Finland approach were they use the phyolosophy that "they leave no child behind", implying that they are offering education that fits each individual child, as all have different needs.

We were referred to you by Adric Walter as he considers you as part of the diaspora that can still influence developments in Curaçao. Where does this interest in what you are doing now come from especially your focus on innovation and leadership from the heart?
When I was at the secundary school level my teachers were telling me, that I wouldn't come far and I didn't fit in what they wanted me to become at school. I was always easily distracted. I wasn't a role model student and this labelling was starting to affect me. Not being an A-student can make you doubt your abilities.This self doubts affects you in so many other areas of your being and grades in the other subject matters at school. Fortunately for me, my parents always where there for me. My mother always told me that I could achieve anything that I wanted to. I was able to stay on a good course and graduating with high grades, compared to other students that were not so fortunate to have such driven parents.
I now know that there are different types of employees, the artistic ones, the technical employees and the more scholarly types that I am working with. Like some of my employees, like the most talented artistic ones, you can't expect them to stay engaged for one hour if I would address them, while others like we have economists with a PHD degree, might be more likely to easily be able to listen to a 3 hour long lecture. Creative people think very diversified and are easily seeing and connecting lots of dots to one another. What I firmly believe in is that anybody could be successful given the right support aimed at their strengths. I believe that it is better to make employees better by investing in their strengths, instead of trying to improve where they are not so good at. By doing that, we can stand out in the crowd. As one of the leaders of the company I lead the organization's innovation and the whole organization from the heart. If you follow your heart everything will work out perfectly. What a difference the education of our youth in our educational system would make, if we would have teachers that lead from their heart as they have the responsibility to enable students to get the max out of their talents and potential. In the business world I think we would make a big mistake, if we would let profits be the only goal that they would aimed for. It is a known fact that 70 % to 80 % of employees are not happy at work and they are also not 100 % engaged in their work. Only a minority of employees are happy at their work. Basically at Ngrane we want to become the number one work place of the world. I have the ambition to continue to grow. In the beginning I wanted to be succesful, as I started building the company, I learned that succes is not the ultimate goal. Every single day I work and meet people and do what we do, this has and still is given me so much joy and happiness. So I have unlearned to strive to reach for things and that I do through my TAO practice and meditations. I have become aware of all that I already have. I have also learned to be mindfull in the moment and even enjoy washing the dishes at home now as this give me lots of fulfillment. It is the same in everything I do as "The river always flows one way".

What is your BIG WHY or driving motivation to be whom you are right now?
I believe that every one is entitled to be successful in their lives. As I said if it wasn't for the support of my parents, I wouldn't have become whom I am know. My parents and people around me, including for example amazing friends and colleagues, such as my partner David van Delden and Gino Jacobs from Profound Projects have inspired me in my journey. Basically others are less fortunate and unaware that the treasure that they are looking for is already inside themselves. I dearly hope the best for everyone and believe that the educational system should offer them these possibilities. I believe in creating safe environments where people can grow. This is my BIG WHY. This taxi driver that I met the other day telling me that he is not good in learning or at times I meet clients telling me that their children are struggling at school. Education is the key for success. It is the educational system that has to unlock this potential in children. This I want to change.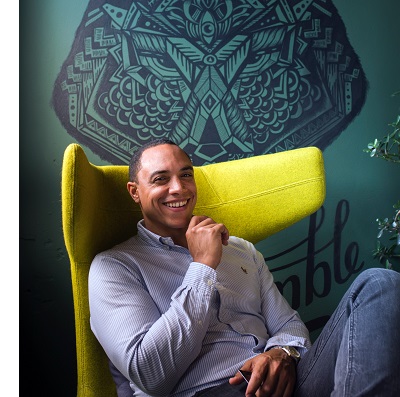 When do you consider that you have been successfull in your personal and business/professional life, let us say 5 years from now?
I don't believe in success as the end result, I believe it is in the moment. It is about the journey itself personally and business wise. I can't see no difference between those areas, it is intertwined. Are you doing what you love to do? Does this gives you joy and meaning. Then these two areas don't need to compete with one another. In 5 years from now, I want to be more involved in education, I want to have been able to transform our company so that it can create more positive impact in our society and community at large whilst combining this with a sound commercial and competitive base. This is at the moment our journey. For example TOMS makes shoes and every pair of shoes they sell they donate one pair of shoes. TonyChocolony is making chocolades but their goal is to make "slave free chocolates" as there are chocolade producing companies in the world that in their suplly chain use child labor. Patagonia is a very famous clothing brand and their purpose and mission as a company is to preserve our environment and not to be a business aiming profits as the only main objective.
On a personal level I want to integrate this goal even more in my family life at the one hand, as well as professionalise our company with this end in mind. Every time you reach a certain goal, I realize myself that this was not the end of it and that there is more. In this stage of my life. I am aiming to integrate the personal and the business part of my life and live more in the flow of educating our son and by doing just that continue to grow, it is a new phase in our lives. I will be successful if I would be able to find a balance, between the fine line that exist in de-tachment and allowing him to do the things he needs to do to learn and to mark boundaries, I now know for sure that I will not be around him all of the time. He will fall at times and by accepting that, I am also de-taching and growing.

What are the challenges that you are dealing with? And how are you dealing with these different challenges you confront?
One of the challenges I just mentioned, it is about finding the balance between de-tachment and setting the right boundaries, it is about learning to discern between the two. That is a challenge.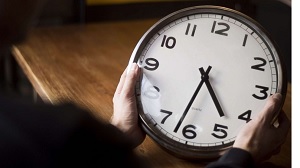 And what else is a challenge?
"Time" is a challenge. I now have someone whom is suporting me and this helps me a lot at work. I am starting to recognize the need to have better people surrounding me. In this phase of our growth, our employees need to be more mature, not in the sense of their age but in their attitudes, professionalism, the quality that they offer, seniority and working autonomously. If this happens in a satisfactory manner, we can scale up. Time is of essence, at the other hand de-tachment is also very important but at times I can sense that I have detached too much and that in hindsight in certain cases I needed to be more engaged. If you just walk away and expect that everything will work out fine without your involvement, that doesn't work either, so it is all about balance. My significant other also works at a hospital and because of COVID is also making long hours. Both of us are studying, she is finalizing her research as part of her PhD and I am doing my executive MBA and prioritizing time maintains a challenge. One has to deal with this pro-actively and accept responsibility in handling this adequately and improving on this when needed. If happens too often that we let go of this and just complain that my partner is busy etc...and don't take action. I am of the opinion that it is also my responsibility to take action, when I see this happening.

Do you use your inner voice to evaluate when dilemma's show up? How does that work for you?
Well we all have two parts of the thinking mind, one that is what our mind is thinking. That is the part of my mind that is doing the logical thinking and it is doing the math. It is like a tool just as my heart and lungs are tools and it is a little bit overvalued these days and one doesn't have to take it too seriously. There is another aspect of my mind and that is the part that I am trying to listen to more often and it is a feeling kind of thing, call it my intuition. When I have a dillemma, I will try to discern which part of these aspects of my mind is actually communicating with me. Like "Am I thinking out of fear?" and how can my logical thinking mind help by asking critical questions and what answers comes up? They are really are two separate things. I will listen more often to the intuition part like: "What is the first feeling that comes up in me when confronted with a situation". If I could align my actions with my intentions, then I know what to do in those circumstances/ situations. It might not be the ultimate solution, but it brings me closer to the adequate solution of the dilemma. It often has to do with a conversation that I have to have with a person. I have just read the Book "Crucial Conversations" where one needs to "Start from the heart" when having a crucial conversation (stakes are high, there are differences of opinion and the emotion can run high) with someone, as it helps you to have authentic conversations that are not based on fear nor other negative thoughts.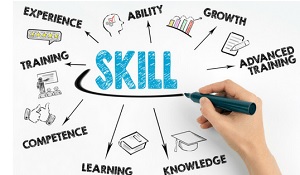 How are you trying also to keep up with your personal knowledge and skills levels?
I read a lot, I read as much as possible. I am now following an Executive MBA-course. I follow lots of online training. I am considering to follow a so-called Inner MBA, that will start soon. This is very interesting as lots of leaders of big organizations as Patagonia and other conscious organizations, will be teaching in this course. For me it is a tool to reach my goal and that it to make my company it's most important goal, a community serving goal that is what we aim for and where we combine this by also being profitable. I am a big fan of Eckart Tolle and I am being coached by an executive coach and I follow different training. We also learn from each other, as we are a group of friends at the office, where we create a safe environment so that we can give honest feedback to each other. We share knowledge easily with each other without hurting one another. My business partner is David van Delden and I have named my son to him and I build the company with him. I am so grateful to have such a great group of friends where we can be so honest and open towards each other.
You might ask if we have doubts? Yes of course we have our doubts. But we have recently concluded that this is all part of being vulnerable towards each other and other different possible opinions, that is a way of learning. I also learn from my son and my significant other as we challenge one another as you don't always know how she would react, but being open and transparant you learn to know yourself better instead of walking away out of relationship because you don't like the confrontation with yourself.

What are your strengths?
I am very good in putting myself in the shoes of another person so that I can sense how they feel. It is a sort of awareness.
I am also good at building lasting relationships with other people. In my younger years I have lost some relationships, now I have learned from this and improved very much in this area
When I was 6 years old my best friend didn't invite me to his birthday party. Maybe this made me decide to figure out what I needed to do to prevent this from happening again. 
But this helped me greatly as I was looking for the reasons why this had happened, getting in contact with other people and how to prevent this from happening again, taught me this ability to connect and build netwerks. In my personal journey I have learned not to look for reasons out of my control
and I was triggered to accept my own responsibility and become a better version of myself. I am facilitating that in my work now and I am using the Pygmalion effect, a type of self-fulfilling prophecy (SFP), to let digital platforms grow exponentially as the more content you can offer the more people you can attract, the more people you attract the more the network grows.

Do you have hobbies or interests that you are also passionate about?
I play tennis quite comptetitively, this is my biggest hobby. I like to watch Science Fiction films, the Marvel films, and I love to cook. My father loves cooking. He was once in GoWeekly explaining how to make Shrimps al Rich. His name is Richard. In fact my whole family loves cooking, but I don't always have enough time to do this.

If you as Stephen would meet a stranger in the bus (let say in Holland or the US) and they would ask you to introduce yourself what would you answer?
I am from Curaçao, the Dutch Caribbean. And depending on the context I might also say: "I am a Dutch Caribbean Entrepreneur with a passion for education and innovation". Btw, I never start to talk about my work in the first instances when I meet a stranger.

How would you describe Stephen in one word or one sentence?
Entrepreneurial, passionate about education and innovation.

Whom are the persons that have inspired you the most in your career?
My dad and mom both in their own unique way.

What is a trait that is still work in progress?
All of my traits are still "work in progress", but if I have to choose just one, I would say "focus". And most of this is related to my work, as I am very enthousiastic about so many things. Because of the limited time we have, I am forced to make choices as I can't do everything that I want to do. But I have to create some balance in this. Someone that has inspired me in a big way was Jacob Gelt Dekker. He once told me: "Have more pans on fire at the same time, some will burn but others will come out just great". And although I have to have more pans on fire, I still will need to focus.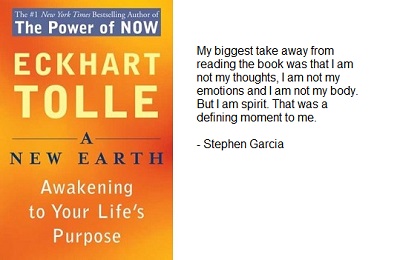 What was a defining moment in your life?
In fact there were more than one, but if I have to choose one it would be the book written by Eckart Tolle "The New Earth". My niece once gave this book to my dad when he still was living in Curaçao. I saw it back then and scrolled through it and at that moment didn't get a clue of what it was all about. Years later as I was looking for books to read addressing the subject matter dealt with in this book, I started reading this book as I recalled that I had once have held it in my hands. My biggest take away from reading that book was that I am not my thoughts, I am not my emotions and I am not my body. But I am spirit. That was a defining moment to me. It hit me and I became euforic for two weeks because of this insight. It was only after these two weeks that I went to work again. I became aware and since that moment I developed the ability to stay in the present moment, I developed an ability to de-tach and the ability to not to act solely based on my thoughts, emotions and my perceptions of the world at that moment. I developed an ability to be observe more and be a witness.

Where do you want to be 15 to 20 years from now with your career?
Well, 15 to 20 years from now in a world that is so rapidly changing is far, very far away. To be quite honest I would like to be doing exactly what I am doing now, that doesn't need to change according to me. I would then be offering the best workplace for my employees in the world at the one hand.
And at the other hand I would like to have contributed in an impactful way to the educational and innovational sector in Curaçao, I would like to be leading in creating impactful changes in the educational and innovational sector.

What would you want your Loved Ones, family, friends and others to say about you let's say 20 years from now?
On my birthday I would like that people would say that I love to help people, which is something people already say that I am doing. That I have helped a lot of people with their careers and their education and that what they are doing, makes them happy.
We are climbing out of the lock down now and just starting to open our borders back since the first of July, because of the presence of the Corona virus in World. What are your links with Curaçao although you work and live in Holland? And what makes you stay optimistic about the future of Curaçao?
There is more than one reason why I am optimisitc about Curaçao. I believe in its potential related because of the creativity and the passion of our people. Look at how much creativity is shown during the carnaval when people do things that they love to do. Look at the way they express themselves verbally as well as what is created. If this could be channeled in a digital era, overcoming some obstacles, there are literally no boundaries to this creativity, this would become limitless. We once had a physical limitation because of the transportation costs if you were for example not working in Europa close to the markets. But in a digital era this obstacle is resolved. Entrepreneurship, creativity, innovation are needed to export. Their is energy and the potential to do things, but this has to done in a positive manner. People need to be given the opportunities and the resources, based on the required trust and this can be made possible. With people with ambitions, we could produce and export lots of products.


More information:
Website: Ngrane 
Facebook: Ngrane
Insta:Wearengrane
Connect on LinkedIn: Stephen Garcia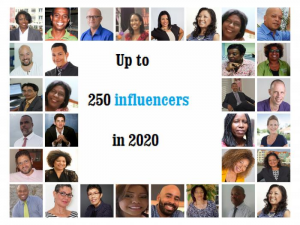 One of the 250 Influencers of Curaçao
Stephen Garcia is an energetic, founder, owner and managing director of Ngrane. Apart from being an entrepreneur he is also passionate about education and innovation. A father of a son, Stephen balances his personal and business life in such a manner that he can continue to grow and be his best self. His own experience as a student in High School has defined his determination to change the educational system and make it serve diversity by which different children learn instead of forcing children to adapt to the educational system. His other passion, innovation, has of late made Stephen determined to transform his company to at the one hand become the best workplace in the world and at the other hand aim to serve a societal goal while also meeting the bottom line and competition requirements that is so pervasive in the digital world where his company operates in. Stephen is multifaceted as he is also deeply spiritual and believes that success is a journey and not a goal on itself. Because of his dedication and passion Stephen will undoubtedly succeed to create impactful changes in the educational field and become an even more successful entrepreneur venturing new innovations. For this we consider Stephen Garcia definitely one the 250 Influencers on the island, representing the business (ICT) and Educational sector.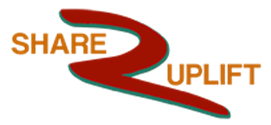 The goal of the core group of Share2Uplift for 2020
The goal of the Share2Uplift movement is to: "Identify 250 leaders from all walks of life to connect, align and create impactful changes in all walks of life, which includes intergenerational collaboration by the end of 2020." We will use interviewing Influencers, meet-and-greet events, "train-the-trainers"-programs on "Emotional Mastery" and "Intentionality "as national intervention strategies, to reach this goal on top of our goal to scale up the possibilities to connect, align and create impact via a virtual platform. We believe that with collaborating with Miguel Goede on the virtual Vision 2030 platform, we will accelerate the possibilities to connect the diaspora and others elsewhere in the world and on the island willing to constructively create impactful changes in Curaçao, to join.Look at the list of the Influencers we have interviewed or reported on, up to now.



As Share2Uplift we are fully trying to align with this thinking of Center for Curriculum Redesign to promote this agenda in our educational systems and workplace. So, in that sense we fully support any initiative to make our educational system 21st century proof.
Share2Uplift aligners are those that:
– Create an inspiring vision of the future;
– Motivate and inspire people to engage with that vision;
– Manage delivery of the vision;
– Coach and built a team, so that it is more effective at achieving the vision.
These criteria are now being polished.
We also consider these 5 values of the most important ones for Share2Uplift aligners. They are:
• Peace from within;
• Compassion;
• Respectfulness;
• Integrity;
• Responsibility. As we will progress towards this goal we will update you on the progress.
Visit the website for more information.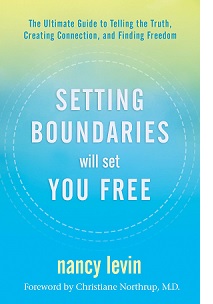 Our next MYM-platform session in September via Skype
Our next MYM-platform session will be on the 15th of September (the 3rd Tuesday of the month) via Skype, where we will present "Setting boundaries will set you free, The Ultimate Guide to Telling the Truth, Creating connection and Finding Freedom." by Nancy Levin.

Do you feel like you're a "pushover"? Do you let other people make all the plans--letting them pick the movie, the restaurant, or the vacation destination? Does self-care feel selfish to you? And do you find yourself feeling resentful toward others because they don't seem to take your needs into consideration? Can you relate? If the answer is yes, this is the book for you! In this book, master coach, speaker, and author Nancy Levin will help you establish clear and healthy boundaries. This isn't easy; many of us don't want to "rock the boat." We assume setting boundaries will lead to conflict. And, unfortunately, by avoiding conflict and not setting limits, we tend to choose long-term unhappiness instead of short-term discomfort. This book includes exercises and practical tools to help even the most conflict-averse, people-pleasing readers learn new habits.

You'll learn how to recognize and take inventory of your boundaries, view your boundaries differently by creating a Boundary Pyramid, learn how to say "no" effectively, and set your Bottom-Line Boundary. As your supportive guide, Nancy will show you how to gather the courage to live a life of "boundary bad-assery." "This work was life-changing for me, and if you're someone who has avoided boundaries for years, it can change your life, too." -- Nancy Levin
 Subscribe by sending us an email sixtaivan@gmail.com or ivan@upliftingCuraçao.com and we will send you the Skype link so that you can participate in our presentation of this book.
Time: 7.30 – 8.45 pm.
Entrance fee: Free
Presenter: Ivan Kuster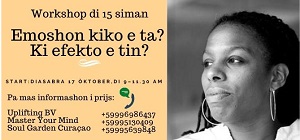 Starting October: New workshop in Papiamentu on Emotions
Gran majoría di nos komo ser humano, ta pasando diariamente den un fluho konstante di diferente pensamentu i emoshonan. Esaki ta konta mas aún awor ku nos ta den e gara di COVID-19. Emoshon ta nos kompas interno. No tin emoshon malu ni bon, emoshonan tei pa guía. Nos tin ku atende ku nan i no neglishá, reprimí ni suprimí nan, pa nan no kausa efektonan negativo despues ku ta inesperá. Emoshonan por ta un insentivo pa nos desarojá e potenshal inlimitá ku kada un di nos tin komo persona.

Nos ke yudabo den desarojá esaki, dor di ofresé bo un "personal journey" di 15 siman. Den e 15 simananan aki nos lo sinjabo:
• maestría di bo emoshonan;
• kon di deshasí di emoshonan atrapá;
• biba un bida mas intenshonalmente;
• skucha bo intuishon mas mihó pa asina bo por ta mas kreativo i
• kon di laga loke bo a sinja bira un kustumber i transformabo komo persona.
Nos lo kuminsá riba diasabra 17 di òktober di 9 – 11.30 pm.

Pa mas informashon i detajes di e suma ku ta kobra, tuma kontako ku un di e 3 fasilitadornan:
Haydee Hermans Soul Garden na telefón: 5639848
E-mail: soulgardenCuraçao@gmail.com
O'dennis Daal Master Your Mind na telefón: 5130409
E-mail: odennis.daal@mymcur.com
Ivan Kuster Uplifting BV na telefón: 6986437
E-mail: ivan@upliftingCuraçao.com
Website: www.upliftingCuraçao.com/workshop-emoshon-kiko-e-ta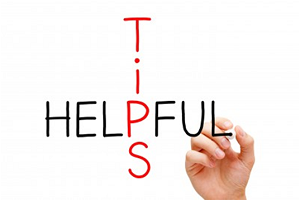 Personal Coaching tip
This week we will share some motivational videos. This week we will share some on 'Innovation, Education and social responsibility companies'. Every day in the week we will upload one of these video-links on our Fabebook.com/share2uplift page.
Moore's Law - YouTube
https://www.youtube.com/watch?v=aWLBmapcJRU

Praise by Andreas Schleicher (OECD) for CCR's new book "Four-Dimensional Education" - YouTube
https://www.youtube.com/watch?v=MYLDXaqjaDQ&feature=youtu.be

How a clothing company's anti-consumerist message boosted business - YouTube
https://www.youtube.com/watch?v=QidRJZ7yrPI

Why Patagonia Works - YouTube
https://www.youtube.com/watch?v=QCjrpVr04hg

TOMS founder on one-for-one method: I was bad at math - YouTube
https://www.youtube.com/watch?v=7gsO3PQXhyY

Eckart Tolle The new Earth
https://youtu.be/BDPF-uPEtWM
Categories: Influencers, 21st Century Mindsets, Share2Uplift