| | |
| --- | --- |
| Posted on June 28, 2020 at 12:50 AM | |
In this week's blog (29th of june – 5th of July) we will interview Hubert 'Ibi' Cordilia, we will invite you to our upcoming Master Your Mind- skype book presentation on the 21st of July; we will invite you for our next "Emoshon kiko e ta? 15 weeks journey (our 5th this year) on the 22nd of August and we will share with you some links to motivational videos on "Work Ethic". Every day we will share one of these links on our Fabebook.com/share2uplift page.


Lesa e entrevista na papiamentu.


Influencer Hubert 'Ibi' Cordilia: character, spiritual, sharing and serving mindset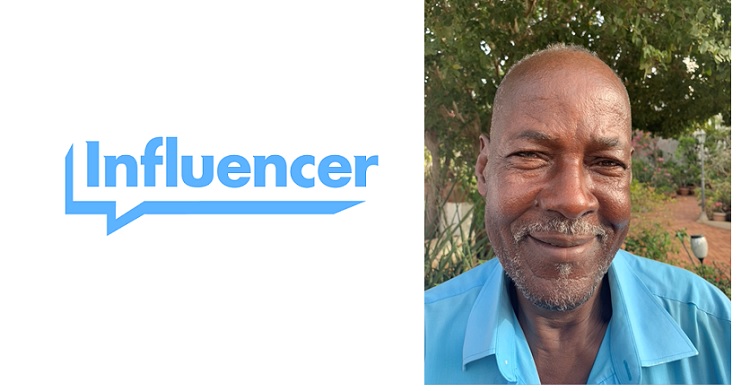 Hubert 'Ibi' Cordilia we met because I had some trouble with a bees nest at my home and through a friend, Russell Wall, we contacted you. As you were talking, I noticed that you were special because you knew about bees, you were very disciplined, on time 6.30 am and hard working and I sensed the goodness in you. When I visited my mom that day Erta Florencia a caretaker of my mom told me, how nice a person you are. She lives in the same neighborhood as you. So Ibi, could you share with us some information of your family life?
I was born in Curaçao and I have 4 children, 3 sons and a daughter that passed away and I have 3 grandchildren, two grandchildren of my oldest son and one from the second son, a baby. I have been happily married for 22 years. I come from a family of 11 children, we were 8 brothers and 3 sisters and my parents were very supportive in whom I have become. My father worked at Shell and my mother stayed at home raising the children. My father once taught me this, he said: "..If your salary is not enough to come by with, find another source of income..". That has been a very valuable lesson for me from the early beginning on when I started to work and that is what I have done over the years.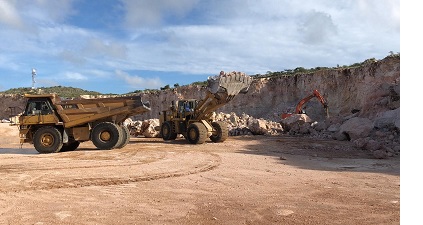 Could you share with us some of your educational background and past professional experiences?
I went to school till I was 14 years old and in those days, there wasn't a lot of patience neither tolerance with students with different abilities and that didn't master the Dutch language. I am someone that can do anything with my hands. So I started working at Britania through mediation of one of my brothers and after they closed the company, I went to work at the Mijnmaatschappij. As I was very good as a handworker, one of the supervisors that liked me as a worker, suggested me to upgrade my driver's license to also be able to drive trucks, which I did. That came in very helpful, because soon I had a chance to become a truck driver and I did this for over 20 years until I stopped about 9 years ago, when I turned 60 years old.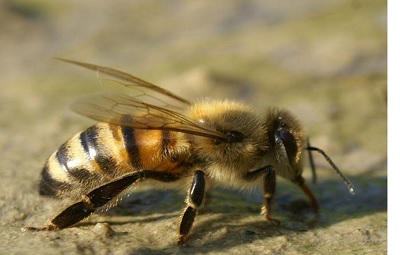 You are a bee keeper. I have noticed your love for nature in general? Where did this interest in bees and nature in general come from?
Since I was a young boy, my parents were breeding cows, goats, sheep, pork so I grew up breeding these animals. As I became an adult, I also started breeding my own livestock and I started the breeding of bees. The reason for that was, that I used to have some trouble with my health, especially my stomach. I even had my stomach operated and someone recommended me to use honey as this was good for my stomach. The love for bees started then. I once caught some bees and went to a friend of mine whom was breeding bees and he was a very experienced beekeeper, Bebe Fernando. He taught me a lot about bees and that was over 30 years ago.

My love for nature started because as I grew up, I was taught by my parents the names of plants and trees and I taught my children these names. Once, my youngest son went on a camp and explained to the leader of his group the difference between "palu di brasia" and "kibra hacha". Most people confused these two trees. Growing up with animals and being often in the "mondi" automatically raises one's interest in nature.
Did the use of honey helped your stomach?
Well it eased my symptoms, but I cured and became completely healed when in my prayer's I sought and found GOD.
You have told me that the nature has been changing in Curaçao, how can you notice that?
I can see it in the plants, you can also notice that there is less rainfall these past years. The Watapana tree is becoming scarce, you don't see a lot of Soursop tree, Xiamaruku, Watakeli, Welinsali trees anymore. Nature has really changed.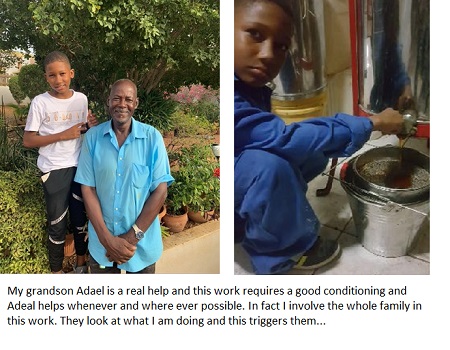 You have grandchildren and one of them you take with you often when you go and deal with bees so that at his 11 years, he can learn the craft of being a bee keeper, right?
Yes of late I take my grandson Adael, he is now 11 years old, with me a lot. Actually we started when he was 9 years old. He is a real help and this work requires a good conditioning and Adeal helps whenever and where ever possible. In fact I involve the whole family in this work. They look at what I am doing and this triggers them to wanting to do the same. My oldest son is a barber, he has studied engineering and if he is free, he also stills helps me when needed. My second son has a degree at the UNA and my 3rd son is a designer and very artistic.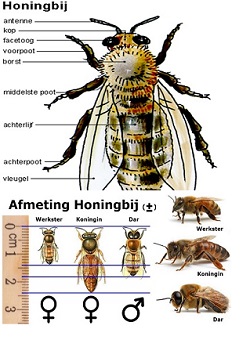 We have taken notice that when you work with bees you often prefer not to wear gloves, but you still love and deeply respect bees, why is that? Do the bees sting you at times?
Yes they do, but then again, it comes with the territory. I deeply respect bees because when they feel threatened, they attack and we get bee stings at times. Like one of those times we went to work on a nest and they were aggressive and they attacked me and my wife. So I came back with my son and again they attacked, but we stay put and we managed to overcome them. Do the stings hurt, yes, but we have become immune of their stings.
You have told me that you also have had cows, goat, sheep, pig and what have you more, but that bees was the one you loved the most and earned the most out of it compared with the husbandry of cows, goats and sheep. Is it worthwhile to care for bees?
From a business point of view a gallon of milk you can hardly preserve it, but a gallon of honey you can preserve and it generates more income. The honey that is retrieved by cutting the seal build around it by the bees and collecting the honey, that is then put in bottles. Honey is a natural anti-biotics just like "Sende Bibu". It should stay pure because if you add water the fermenting of the honey starts and you don't want that to happen. You should also keep it in at room temperature and not in a fridge. So I love them for this.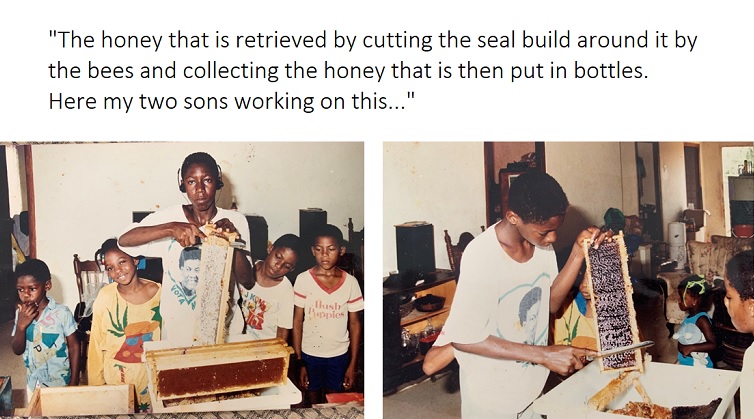 What is your BIG WHY or driving motivation to be whom you are right now?
I just love to work, I have a high work ethic. I have always worked hard in my life. Everywhere where I worked they liked me. And furthermore, I love working with bees. If I have an appointment with someone to deal with bees, I just wake up inspired in the morning, eager to get there. Once I have caught the queen and put them in a box, the climax of the whole exercise is when the supporting bees fly and make a certain sound calling the working bees and communicating with them that it is OK to get in the box and all is well. That is what I like the most of this work, that is catching most of the bees in a box and relocating them.
What are the challenges that you are dealing with? And how are you dealing with these different challenges you confront?
I had and still have such a great work ethic. Once at the MijnMaatschappij in my younger years, I was 16 or 17 years old, they wanted someone to dig a sink put and they wanted to look for a Portuguese guy to do this. Someone suggested to let me do that job. So they were happy with the job I did and my work ethic got noticed. Where did I learned this work ethic from? From my father, as I saw him do a lot of extra things like preparing char coal that gave him some extra income. I use to help him cut the wood in specific manner, that it could be used as charcoal that could be sold.
Do you use your inner voice to evaluate when dilemma's show up? How does that work for you?
Well it depends at what time I wake up. I wake up at 2 or 3 am and I kneel down and do my prayers for over 1 hour or so. I communicate with GOD and by doing just that, I get my answers in those early morning hours.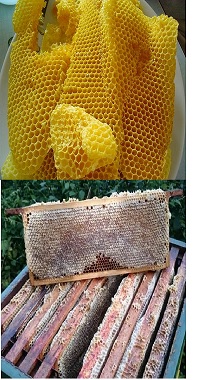 How did you learn the craft to work with bees?
I learned it from my friend Bebe Fernando, he lives in Noord Santa Rosa. I caught some bees in a box and went with them to where I knew I could meet him at Seru Loraweg close to the Water Zuiveringsinstallatie. We met and I gave him my phone number and the next Saturday we met. He told that the flock of bees were mine and that he would accommodate them at his house and that he was willing to teach me anything I needed to know about the cultivation of bees. Then I started to order boxes to be used for the cultivation of bees and from there on I started cultivating bees. As I can do anything I want with my hands, getting use to this kind of work was easy for me and in the beginning, I took along my sons since they were 9 or 10 years old. My wife also helped in this business as we would work from Friday afternoon, Saturday and Sunday on the bees and the collection of honey. After our hard work, we would go the restaurant the Golden Star to have some fine local food with the whole family.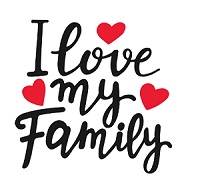 How important is your family for you?
It is very very important. Some colleagues use to invite me to go to a snack after work to have a drink and I would invite them to another snack, my home and I would call it Milva's snack, my wife's name is Milva.
Adeal, you grandson accompanied you in this interview. So we asked Adael: "What do you think of your grandfather in one word?
He is HEAVY.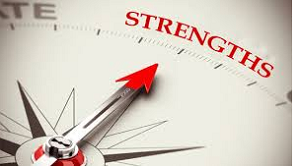 What are your strengths?
Getting up early and work that is the thing to do. If you just sit and wait, nothing will just fall out of the blue sky.
Furthermore, I am also good at saving money. At MijnMaatschappij., although I wasn't the highest paid worker, I often used to be able to buy company used cars/pick-ups that the company sold in an auction. Over the year's I bought 5 cars/pick-ups like the one I am riding at this moment. I would fill in a sum and win the auction. After I had won the auction, I would call my wife and tell her to bring the money, she would then collect from the bank the money needed from our savings account and we would pay it cash. Some did win the auction, but they were unable to pay it off. So it did triggered envious reactions I guess, but I didn't let that bother me a lot.
You are a very likeable, friendly person? Where does that come from?
As a watertruck driver I would fill the cistern of those living in the MijnMaatschappij area. And as I would be waiting for that to happen, I would craft with wood some "palu di lele" and "palu di funchi" and I would engrave their names on it and gave it to people I was filling their cisterns. And this is still in lots of people their kitchen and people appreciated me for that. I would also make a wooden handle of bricklayerssoop and machetes, at times triggering people to compliment me on my abilities to use my hands and crafts in such a way.

Do you have hobbies or interests that you are also passionate about?
I am passionate about the communication with youth. I love to help them where necessary, that is why they love me.

One of my neighbors once told me, that she loves me because of what I have done for her. I have done more for her than her biological father. She wanted to become a nurse at IFE. But her parents were not able to finance this. So me and my wife went to the bank and we borrowed her the money she needed, which she paid back completely in due time after she finished her studies as a nurse. Another youth invited me and my wife to attend her graduation when she got her diploma at Maria Stella College, representing her as if we were her parents.

You know life is fun and it feels great to help another human being. If you don't help them their lives could be wasted. That is why I just heard on the radio that some Ex-San Fernado students want to restore this institute as a pay back for the education they got at San Fernando. That is great, it is their way to give and express their appreciation for what they have gotten from San Fernando. This is very important. Like the old Roman Catholic "Frere" housing in Santa Rosa is now also in deterioriation. It would be a pity to let it just go without using it.

I asked Erta Florencia to give me an example of the kind of person you are. She shared with me a story when you were in the hospital for the operation of your stomach. As she went to see you at the hospital, she saw lots of youth, some from where you use to live and some from where you live now, in the corridors of the hospital and they were crying. Erta thought you had passed away, but it was because they were so worried about you that they were crying. These youth, really appreciate you. Furthermore Erta tells me that if she wants someone to help her at her home, she can always count of you. That is the kind of person you are Ibi.

If you as Ibi would meet a stranger in the bus (let say in Aruba) and they would ask you to introduce yourself what would you answer?
My name is Hubert Cordilia, I come from Curaçao.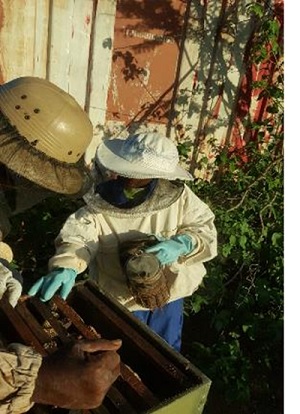 Adeal what would you say if you meet a stranger in a bus in Aruba?
My name is Adael and I am from Curaçao and we catch and cultivate bees.
How would you describe Ibi in one word or one sentence?
I was born in Wetu, I have a twin sister and I am married and I catch and cultivate bees. In the week-ends I bring my grandson to learn to play music.

Whom are the persons that have inspired you the most in your career?
My father, he was my role model and also Bebe Fernando. Bebe and I have become family of one another until this day, he and his wife.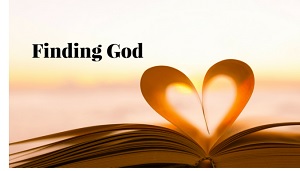 What was a defining moment in your life?
Finding GOD's word that gave me health and lots of blessings.
Where do you want to be 10 years from now with your career?
I want to be with around my family, family for me is very important.

What would you want your Loved Ones, family, friends and others to say about you let's say 10 years from now?
I don't know....I am a humble person.
What makes you stay optimistic about the future of Curaçao?
Curaçao is a very special place to live on. I have travelled to for example to Columbia and I have seen poverty that I don't see in Curaçao. I once saw a child living on the streets in Columbia hanging at the bumper of our bus during a tour. I couldn't stand this and I asked the guide to stop the bus and ask the boy to get in the bus with us and I would pay this trip for this boy.

I am grateful as Curaçao gave me the opportunity to be whom I am and it gave me the opportunity to travel to Columbia. Furthermore I believe that if we communicate with each other, we can help each others. Like my wife we communicate and she knows everything about me and this makes us help one another.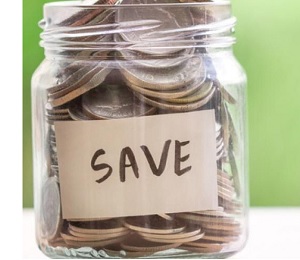 Is there anything else that you would like to add?
My father taught me another lesson and it goes like this. He told me: "..You have to learn the in's and out's of the cave of the LION..." He meant the Maduro and Curiels Bank. He taught me to save money. If you don't save money and something unexpected happens, you have nowhere to go. You have to live a prepared life, like funeral costs if you or one of your family members come to pass away. People ask me how much money the company has given to me, and they can't believe it when I say "not a thing". I grew up with the savings system called "Seter" where we saved two guilders a month. Me and my wife were members of this savings system. We have constructed 2 basements for the burial of our family members, in the meantime. My late daughter was buried in one of them. It is all about preparations and having a prepared mindset. I have known of lots of people that got totally lost for small amounts of money. If you have saved the money, then there are no problems, as you have prepared yourself for the worst. My father taught me this mindset.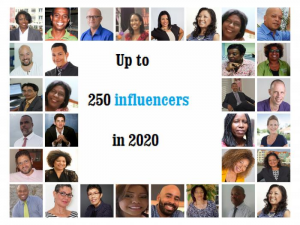 One of the 250 Influencers of Curaçao
Hubert 'Ibi' Cordilia, is a humble, spiritual and dedicated husband, father, grandfather of his family that he loves dearly. Over the years his workethic has been remarkable. His love for animals and love for nature was something he learned from his parents. His caring for his family, the youth in his neighborhood and his caring for neighbors goes far beyond average. In fact, for Ibi it is hard to say "no" when people ask him to do them a favor. Inspired by his father from his early age on, he has always been, until today, a hardworking, family centered man, willing to go the extra mile to add some extra income to his salary. Cultivating bees has been the most rewarding of all the animals that he has cared for. With his wife he lives with a "prepared" mindset, like saving money for the unexpected expenses or investments that inevitably are needed in life. Because of all of this we consider Ibi a role model that we deeply love and we consider him one the 250 Influencers on the island, representing the sector Family and Living.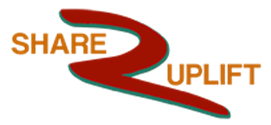 The goal of the core group of Share2Uplift for 2020
The goal of the Share2Uplift movement is to: "Identify 250 leaders from all walks of life to connect, align and create impactful changes in all walks of life, which includes intergenerational collaboration by the end of 2020." We will use interviewing Influencers, meet-and-greet events, "train-the-trainers"-programs on "Emotional Mastery" and "Intentionality "as national intervention strategies, to reach this goal on top of our goal to scale up the possibilities to connect, align and create impact via a virtual platform. We believe that with collaborating with Miguel Goede on the virtual Vision 2030 platform, we will accelerate the possibilities to connect the diaspora and others elsewhere in the world and on the island willing to constructively create impactful changes in Curaçao, to join.Look at the list of the Influencers we have interviewed or reported on, up to now.

As Share2Uplift we are fully trying to align with this thinking of Center for Curriculum Redesign to promote this agenda in our educational systems and workplace. So, in that sense we fully support any initiative to make our educational system 21st century proof.
Share2Uplift aligners are those that:
– Create an inspiring vision of the future;
– Motivate and inspire people to engage with that vision;
– Manage delivery of the vision;
– Coach and built a team, so that it is more effective at achieving the vision.
These criteria are now being polished.
We also consider these 5 values of the most important ones for Share2Uplift aligners. They are:
• Peace from within;
• Compassion;
• Respectfulness;
• Integrity;
• Responsibility. As we will progress towards this goal we will update you on the progress.
Visit the website for more information.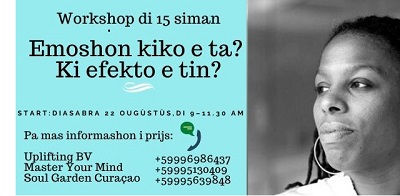 Starting August: New workshop in Papiamentu on Emotions
Gran majoría di nos komo ser humano, ta pasando diariamente den un fluho konstante di diferente pensamentu i emoshonan. Esaki ta konta mas aún awor ku nos ta den e gara di COVID-19. Emoshon ta nos kompas interno. No tin emoshon malu ni bon, emoshonan tei pa guía. Nos tin ku atende ku nan i no neglishá, reprimí ni suprimí nan, pa nan no kausa efektonan negativo despues ku ta inesperá. Emoshonan por ta un insentivo pa nos desarojá e potenshal inlimitá ku kada un di nos tin komo persona.

Nos ke yudabo den desarojá esaki, dor di ofresé bo un "personal journey" di 15 siman. Den e 15 simananan aki nos lo sinjabo:
• maestría di bo emoshonan;
• kon di deshasí di emoshonan atrapá;
• biba un bida mas intenshonalmente;
• skucha bo intuishon mas mihó pa asina bo por ta mas kreativo i
• kon di laga loke bo a sinja bira un kustumber i transformabo komo persona.
Nos lo kuminsá riba diasabra 22 di Ougùstùs di 9 – 11.30 pm.

Pa mas informashon i detajes di e suma ku ta kobra, tuma kontako ku un di e 3 fasilitadornan:
Haydee Hermans Soul Garden na telefón: 5639848
E-mail: soulgardenCuraçao@gmail.com
O'dennis Daal Master Your Mind na telefón: 5130409
E-mail: odennis.daal@mymcur.com
Ivan Kuster Uplifting BV na telefón: 6986437
E-mail: ivan@upliftingCuraçao.com
Website: www.upliftingCuraçao.com/workshop-emoshon-kiko-e-ta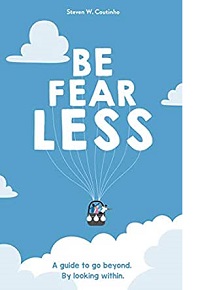 Our next MYM-platform session in July via Skype
Our next MYM-platform session will be on the 21st of July (the 3rd Tuesday of the month) via Skype, where we will present "Be Fear Less, A guide to go beyond. By looking within", by Steven Coutinho. Author also of "Breaking ranks, How to lead change when yesterday's stories limit today's choices". Steven Coutinho is a Dutch born from Surinam parents, raised-all-over-the-world speaker, author and board executive. He worked as regional managing director of the Royal Bank of Canada in the Caribbean and these days is Managing director of "De Surinaamse Bank" in Surinam. Steven holds a Masters in Medical Physics, cum laude, from the University of Groningen, and an MBA from the Wharton School.

If you knew you were living in a dream, How would you live? You would fly, soar and discover.
You would live and experience. In times of fear, You realize you can shake yourself awake. In other times,
You are fearless. After starting Vipassana meditation 4 years ago, Steven Coutinho has come to see the world more clearly. He has come to live more fearless. He hopes by sharing his thoughts with you, you too can live more fearless. Less fear about what others think of you. Less fear of speaking up. Less fear of not knowing where your next paycheck will come from. Less time spent in fear of death.
Subscribe by sending us an email sixtaivan@gmail.com or ivan@upliftingCuraçao.com and we will send you the Skype link so that you can participate in our presentation of this book
Time: 7.30 – 8.45 pm.
Entrance fee: Free
Presenter: Ivan Kuster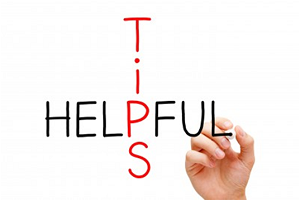 Personal Coaching tip
This week we will share some motivational videos related to "Work ethic"" . Every day in the week we will upload one of these video-links on our Fabebook.com/share2uplift page.


WORK ETHIC - Best Motivational Video - YouTube
https://www.youtube.com/watch?v=ChF3_Zbuems

Work Ethics - YouTube
https://www.youtube.com/watch?v=gyzwZvVy_e0

How to Develop an INSANE Work Ethic - YouTube
https://www.youtube.com/watch?v=hML-7FUdKJQ

The True Definition Of A Strong Work Ethic - Motivational Video - YouTube
https://www.youtube.com/watch?v=z5avVsKjNyo

The Definition of Work Ethic by Grant Cardone - YouTube
https://www.youtube.com/watch?v=MQks_zQZo6M

The 5 Am Club Summary | Robin Sharma Book | The 5 Am Club Review - YouTube
https://www.youtube.com/watch?v=kC6FPxlIEfQ
Categories: Influencers, 21st Century Mindsets, Share2Uplift