| | |
| --- | --- |
| Posted on June 21, 2020 at 12:55 AM | |
In this week's blog (22nd – 28th of June) we will interview Gerard van Buurt, we will invite you to our upcoming Master Your Mind- skype book presentation on the 21st of July; we will invite you for our next "Emoshon kiko e ta? 15 weeks journey (our 5th this year) on the 22nd of August and we will share with you some links to motivational video on "Wild life preservation". Every day we will share one of these links on our Fabebook.com/share2uplift page..
Influencer Gerard van Buurt: curious, humble,
broad based with lots of perseverance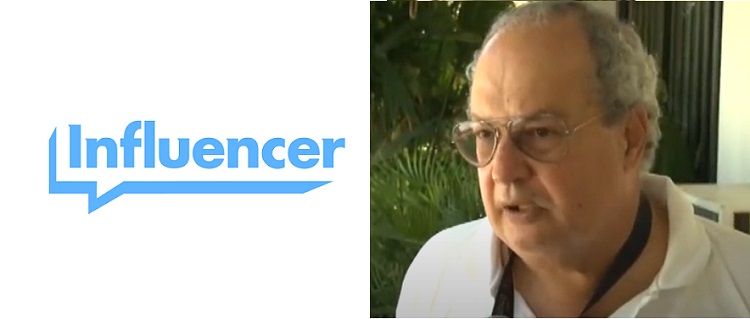 Could you share with us some information of your family life?
I was born in Curaçao, I am single and I have one sister. My parents have been very supportive to whom I am today.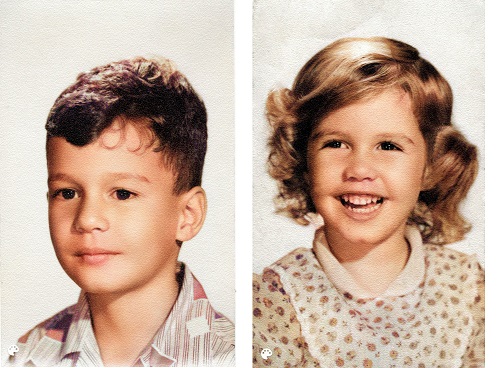 Picture: Gerard and sister Mignon R van Buurt - Photo studio in Mexico DF, 1955

Could you share with us some of your educational background and past professional experiences as we know you as the expert on different subject matters related to our Island biology?
Well after finishing my secondary school I went to study in Holland in 1966 where in 1974 I graduated as a Master of Science in Biology at the University of Groningen.
I worked most of career from 1977 till 2006 at the Department of agriculture, animal husbandry and fisheries of which the last 13 years as the deputy director.


The work at the Department was very, very varied. I was also on loan to the central government and I have had the opportunity to meet many interesting people and learn a lot from them during the years. Also we were dealing with laborers, this has given me a much better insight in Curaçao than I could have had if I had worked only in a more elite environment. None of my fellow biology students has had such a varied career.
But from the beginning of my career in 1974, I started doing research in Aquaculture and Fisheries and was in the early beginning a part-time teacher.
But from the early going onward after I came back from Holland, I was involved in writing articles, writing books, formulating project proposals, educational articles in collaboration at times with others or alone. Most of the publications can be found and downloaded on: www.researchgate.net. For this work and my efforts to combat and raise awareness about invasive species, I got a condecoration in 2014 as "Ridder van Oranje-Nassau".

Picture: Klein Piscadera with the Jack Evertszberg June 1965 - The signal house on the mountain is still intact

You are an author of different books and an expert in your area. Where did interest in biology, science and writing come from?
I grew up at Klein Piscadera, my grandmother lived in the landhouse (which is now a ruin) and we were living nearby. I was always roaming around in the "mondi" (128 ha), every day, after my homework, either alone, or just with our dogs, sometimes with cousins or friends. I once read an article in "The Economist" stating that people who grow up to be biologists often have had a somewhat lonely youth, where they grow up with animals.I think in my case this is certainly true. Our dogs were always very important to me and I was catching lizards and doing experiments on small iguanas by putting them in plastic pails with differently colored paper to see how fast they would change color.

I think this environment has been absolutely crucial to my further development. We were not allowed to go to town alone, to my mother, town was a dangerous environment, my mother was afraid we could get hit by a car, since we were not accustomed to cars, and she said that in town there are often dangerous people. In the "mondi" on the other hand we were allowed to go anywhere and do anything and she did not mind, which was undoubtedly because of her own upbringing. "You know where the wells are, do not fall into them" and that was it, everything else was OK. She herself was a "Yu di Kunuku". She taught me how to catch large land crabs by hand and my father would look on with some trepidation. He refused to try it himself. And she gave lot of practical advice, if you want to make a bow, you should use "palu kalbas" etc, etc.
We have taken notice that you are also being asked internationally to either write articles of be part of research being done. Is this a crowning of sorts for your life work?
I guess you can say it is a crowning of sorts.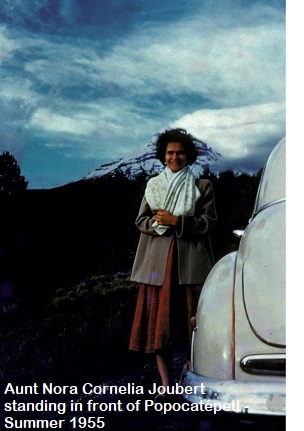 What is your BIG WHY or driving motivation to be whom you are right now?
Since I was a kid and still now certain things would/will fascinate me and I would then start to find out more about them. A few examples: As a kid I went to Mexico with my parents, where I reached my 6th birthday on the way we flew over the Lago de Nicaragua and passed the volcanoes on Isla de Ometepe, the pilot banked the airplane so we could see the volcanoes real well, you could see smoke coming out of them. In Mexico we saw the Popocatepetl volcano.
I have a picture of an aunt standing in front of the volcano which was covered in snow, the picture was taken in summer, nowadays there is no snow anymore on this mountain. Here we see climate change in action from a family photograph. I always wanted to go to Ometepe and 3 years ago I did so.

When I was a first- year biology student we went to take samples from a "sloot". Then suddenly under the binoculair I saw a flatworm and the animal looked back, stared back at me. I knew these animals from the artbooks by Esscher but had thought they were imaginary animals, like his "wentelteefjes" which are imaginary animals. It was absolutely fascinating to see that these flatworms really exist. So I started collecting information on flatworms. Many times it started like this, I would buy one book on a particular subject and after a while I would have a whole library, some of these first interests go back very far. In the 4th grade of elementary school I gave a presentation on bats and now I have a whole library on them. Same with volcanoes and volcanism and several other subjects.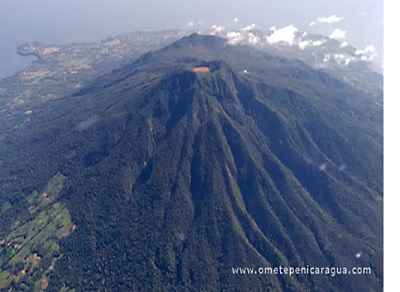 What are the challenges that you are dealing with? And how are you dealing with these different challenges you confront?
I am getting older and cannot do some things that I used to do anymore. I have problems with one knee and can do less in a day than in the past. I would like to go back to Nicaragua again, but do not know whether I can make it.
Do you use your inner voice to evaluate when dilemma's show up? How does that work for you?
I hate saying "no" to people, I think we were raised to be cooperative, but I guess my inner voice prevails more easily now. Sometimes you have to say "no", this has become somewhat easier now that I am older.
How are you trying also to keep up with your personal knowledge and skills levels?
I read many internet articles, some which are behind paywalls, I try to get via friends who have access, I now have a very large .pdf library. And sometimes these articles are being discussed with others via email.

This library now turns out to be very useful. When people have questions, I can often find some articles on the subject on my USB stick. Just today I sent articles from this library to two different people.
What are your strengths?
Perseverance and very broad based knowledge.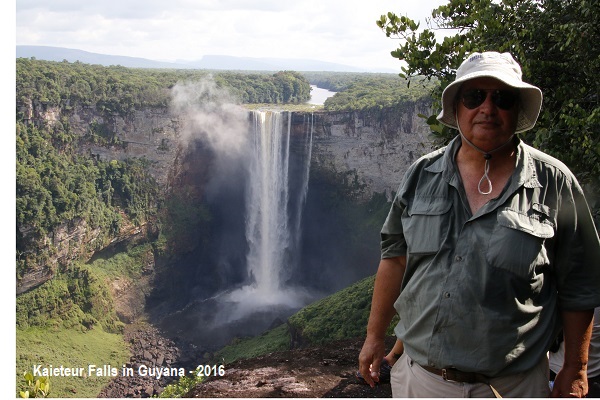 Do you have hobbies or interests that you are also passionate about?
I love reading and I love collecting books; Biology, Geology, History. Main subjects; reptiles, paleontology, paleoclimates, fish, bats, palms, tropical forests, history especially of South, Central America, the West Indies and Portugal.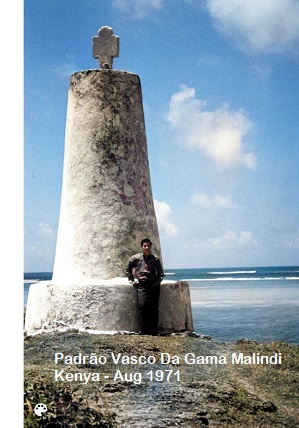 If you as Gerard would meet a stranger in the bus (let say in Holland or Brazil) and they would ask you to introduce yourself what would you answer?
I am usually not very forthcoming in a first meeting, it would be quite short.
How would you describe Gerard in one word or one sentence?
Curious, humble, broad based with lots of perseverance and I don't mind sharing my knowledge.

I am regularly being approached by people for some advice in one of the areas of my expertise, like for example snails. Just as an example of this, recently I was approached by someone whom had found a snail in a fruit they had bought in a local supermarket. As I was unsure, I took a picture of this snail and send it to a friend of mine in Holland whom is an expert on snails to check this out. He confirmed to me that this snail was an invasive snail. The supermarket was approached and took these fruits out of circulation and the distributor in the US was approached and they on their terms took immediate actions.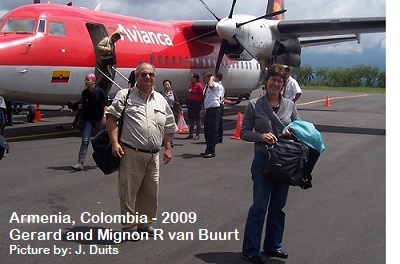 Whom are the persons that have inspired you the most in your career?
My first boss at the Department of Welvaartszorg, Ir Randolph van Eps took the time to explain many things to me as "aankomend ambtenaar" for which I am very grateful. I met people at FAO who inspired me very much and also at the GCFI, The Gulf and Caribbean Fisheries Institute. There were 3 older Americans who had all three fought in WW II. They had an enormous push and did everything they could to help me and inspire me. I am sure it had to do with their wartime experiences, they wanted to use their last remaining years to leave a better world. When they were gone, first pensioned, now death, this positive attitude in those who they were in contact with including me, was also gone. I was in Nicaragua about 30 years when the "Sadinistas" just came into power. During my last trip to Nicaragua 3 years ago in 2017, speaking with many people I noticed this same attitude, the war is over and people would say, now we have to build a better Nicaragua. I found the place very intriguing. That is the reason why I would like to visit Nicaragua once again soon.
There are also some people whom I underestimated at first, but from whom I nevertheless also learned important things.
What are you doing these days?
I have written an article on the amphibians of Aruba, Curaçao and Bonaire that should come out shortly.
I am still answering many questions at least 2 times a week, of people who are contacting me or have been referred to me.
And I had contacts with the Avila hotel on tertiary treatment for their new hotel at Sta. Martha. Because of the Coronavirus everything is now on hold.
I have participated as an advisor in an advisory board of a project called BRIGAID (EU funded project 2016 – 2020). It is about new technology related to how to deal with the consequences of climate change like 1. water conservation; 2. flood control and 3. forest wild fires. As a general broad specialist, my knowledge was very useful in a few instances in this project.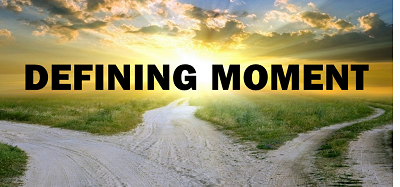 What was a defining moment in your life?
I think it was my first year in Delft when I studied architecture, it was a disaster, this nearly upended everything. But I guess people need failure too in life, to enable them to grow.

Where do you want to be 10 years from now with your career?
10 years is a long time. I am 70 now. My grandfathers died at 56 and 69. My grandmothers at 73 and 76, my mother reached 72, my father 75.

What would you want your Loved Ones, family, friends and others to say about you let's say 5 years from now?
This is a very difficult question. I would be happy if most of them would still be around on my 75th birthday.

What makes you stay optimistic about the future of Curaçao?
I think we will eventually survive and prosper again, but very tough times undoubtedly lie ahead, the American empire is crumbling and this will affect us too.
Some publications on:
www.researchgate.net/profile/Gerard_Buurt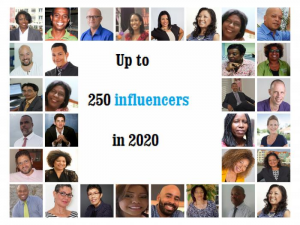 One of the 250 Influencers of Curaçao
Gerard van Buurt, is a humble and broad based island biologist in Curaçao. His curiosity in nature at an early age has never faded over the years where he developed himself and now is considered a reputable biologist. From the beginning of his career onward, he has been involved in writing articles, writing books, educational articles in collaboration at times with others or alone giving him a solid foundation to giving advice to those whom until today approach him. This has made Gerard over the years the "Number 1 expert" on invasive species in Curaçao and surrounding islands. For his work and efforts to combat and raise awareness about invasive species, he got a condecoration in 2014 as "Ridder van Oranje-Nassau. Until today Gerard is still being approached by local and international organizations and individuals, tapping on his vast and broad knowledge on species. Being asked internationally to either write articles of be part of research being done has been a crowning of sorts for his life work. For all this we deeply love and respect Gerard and consider him one of the 250 Influencers in Curaçao and a representative of the Science and Educational (Biology) sector.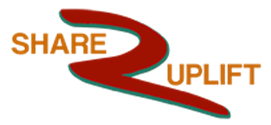 The goal of the core group of Share2Uplift for 2020
The goal of the Share2Uplift movement is to: "Identify 250 leaders from all walks of life to connect, align and create impactful changes in all walks of life, which includes intergenerational collaboration by the end of 2020." We will use interviewing Influencers, meet-and-greet events, "train-the-trainers"-programs on "Emotional Mastery" and "Intentionality "as national intervention strategies, to reach this goal on top of our goal to scale up the possibilities to connect, align and create impact via a virtual platform. We believe that with collaborating with Miguel Goede on the virtual Vison 2030 platform, we will accelerate the possibilities to connect the diaspora and others elsewhere in the world and on the island willing to constructively create impactful changes in Curaçao, to join.Look at the list of the Influencers we have interviewed or reported on, up to now.

As Share2Uplift we are fully trying to align with this thinking of Center for Curriculum Redesign to promote this agenda in our educational systems and workplace. So, in that sense we fully support any initiative to make our educational system 21st century proof.
Share2Uplift aligners are those that:
– Create an inspiring vision of the future;
– Motivate and inspire people to engage with that vision;
– Manage delivery of the vision;
– Coach and built a team, so that it is more effective at achieving the vision.
These criteria are now being polished.
We also consider these 5 values of the most important ones for Share2Uplift aligners. They are:
• Peace from within;
• Compassion;
• Respectfulness;
• Integrity;
• Responsibility. As we will progress towards this goal we will update you on the progress.
Visit the website for more information.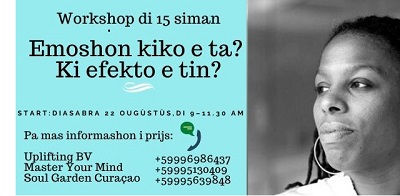 Starting August: New workshop in Papiamentu on Emotions
Gran majoría di nos komo ser humano, ta pasando diariamente den un fluho konstante di diferente pensamentu i emoshonan. Esaki ta konta mas aún awor ku nos ta den e gara di COVID-19. Emoshon ta nos kompas interno. No tin emoshon malu ni bon, emoshonan tei pa guía. Nos tin ku atende ku nan i no neglishá, reprimí ni suprimí nan, pa nan no kausa efektonan negativo despues ku ta inesperá. Emoshonan por ta un insentivo pa nos desarojá e potenshal inlimitá ku kada un di nos tin komo persona.

Nos ke yudabo den desarojá esaki, dor di ofresé bo un "personal journey" di 15 siman. Den e 15 simananan aki nos lo sinjabo:
• maestría di bo emoshonan;
• kon di deshasí di emoshonan atrapá;
• biba un bida mas intenshonalmente;
• skucha bo intuishon mas mihó pa asina bo por ta mas kreativo i
• kon di laga loke bo a sinja bira un kustumber i transformabo komo persona.
Nos lo kuminsá riba diasabra 22 di Ougùstùs di 9 – 11.30 pm.

Pa mas informashon i detajes di e suma ku ta kobra, tuma kontako ku un di e 3 fasilitadornan:
Haydee Hermans Soul Garden na telefón: 5639848
E-mail: soulgardenCuraçao@gmail.com
O'dennis Daal Master Your Mind na telefón: 5130409
E-mail: odennis.daal@mymcur.com
Ivan Kuster Uplifting BV na telefón: 6986437
E-mail: ivan@upliftingCuraçao.com
Website: www.upliftingCuraçao.com/workshop-emoshon-kiko-e-ta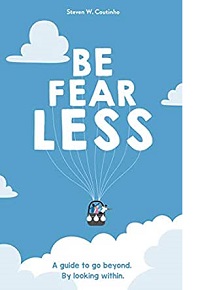 Our next MYM-platform session in July via Skype
Our next MYM-platform session will be on the 21st of July (the 3rd Tuesday of the month) via Skype, where we will present "Be Fear Less, A guide to go beyond. By looking within", by Steven Coutinho. Author also of "Breaking ranks, How to lead change when yesterday's stories limit today's choices". Steven Coutinho is a Dutch born from Surinam parents, raised-all-over-the-world speaker, author and board executive. He worked as regional managing director of the Royal Bank of Canada in the Caribbean and these days is Managing director of "De Surinaamse Bank" in Surinam. Steven holds a Masters in Medical Physics, cum laude, from the University of Groningen, and an MBA from the Wharton School.

If you knew you were living in a dream, How would you live? You would fly, soar and discover.
You would live and experience. In times of fear, You realize you can shake yourself awake. In other times,
You are fearless. After starting Vipassana meditation 4 years ago, Steven Coutinho has come to see the world more clearly. He has come to live more fearless. He hopes by sharing his thoughts with you, you too can live more fearless. Less fear about what others think of you. Less fear of speaking up. Less fear of not knowing where your next paycheck will come from. Less time spent in fear of death.
Subscribe by sending us an email sixtaivan@gmail.com or ivan@upliftingCuraçao.com and we will send you the Skype link so that you can participate in our presentation of this book
Time: 7.30 – 8.45 pm.
Entrance fee: Free
Presenter: Ivan Kuster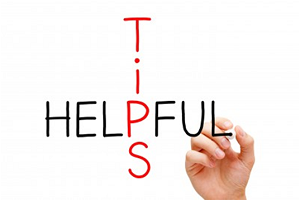 Personal Coaching tip
This week we will share some motivational videos related to "Wildlife conservation"" . Every day in the week we will upload one of these video-links on our Fabebook.com/share2uplift page.


The Story of All of Us - YouTube
https://www.youtube.com/watch?v=hkok5xEaP3c


Wildlife Conservation - YouTube
https://www.youtube.com/watch?v=QvbvhZ9ssr8

Wildlife. Not Entertainers. - YouTube
https://www.youtube.com/watch?v=-kMCzwGh5uE

Working Together to Save Wildlife and Ecosystems - YouTube
https://www.youtube.com/watch?v=G7x8LiFK4gQ

Wildlife Conservation Society: Discover, Protect, Inspire - YouTube
https://www.youtube.com/watch?v=gTIVLnX5HsE

The Wildlife Conservation Society Says "Thank You!" - YouTube
https://www.youtube.com/watch?v=Zyq4-OW7-jM
Categories: Influencers, 21st Century Mindsets, Master your mind - Bookclub sessions