| | |
| --- | --- |
| Posted on October 29, 2018 at 3:50 AM | |
In this week's blog we will expand on the need to teach "Peace" as a subject matter at schools; we will invite you for our next Master Your Mind Platform session on the 15th of November; we will share with you some video links as personal coaching tips on "Anger and Anger management". Every single day we will upload one of these video links on our Facebook.com/share2uplift page.
Peace as subject matter at schools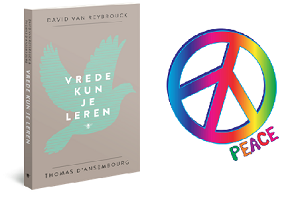 In their book 'Vrede kun je leren', by David van Reybrouck & Thomas D'ansembourg published in Brussels in June 2016, these two authors promote the idea to teach peace as subject matter at schools with the same dedication and focus as language, mathematics or teaching how to drive a car. They wrote this book after terrorist attacks in Brussels and Paris in 2015 & 2016 and are advocates of teaching "Peace" at schools as subject matters, just as children and youth learn gymnastics and personal external hygiene. According to them, the teachings should be centered around these scientifically proven techniques: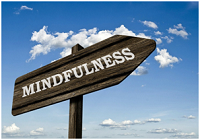 1. Mindfulness:  Our brain can change just as muscles can change if triggered. People that meditate often their brain structure can change after some weeks just like playing piano can change the brain's structure;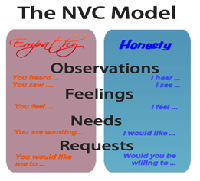 2. Non-Violent Communication (abbreviated NVC, also called Compassionate Communication or Collaborative Communication is an approach to nonviolent living developed by Marshall Rosenberg beginning in the 1960s. It is based on the idea that all human beings have the capacity for compassion and only resort to violence or behavior that harms themselves and others when they do not recognize more effective strategies for meeting needs. NVC proposes that people identify shared needs, revealed by the thoughts and feelings that surround these needs, and collaborate to develop strategies that meet them. This creates both harmony and learning for future cooperation;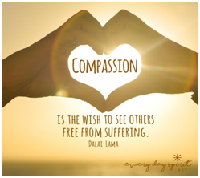 3. Compassion: Is deep involvement with another human being their experiences because of their shared humanity. It involves self-compassion meaning how we look at our self in times of trouble. It is an important explanatory variable of resilience and mental health. Just as empathy, it can be developed. Check Karin Amstrong: My wish: The Charter for Compassion | TED Talk | TED.com This charter was written by philosophers and religious leaders and contains less than 300 words and it was signed by millions of people. Also check: Let's relive the Golden Rule | TED Talk | TED.com.  She has also written: Twelve steps to a compassionate life.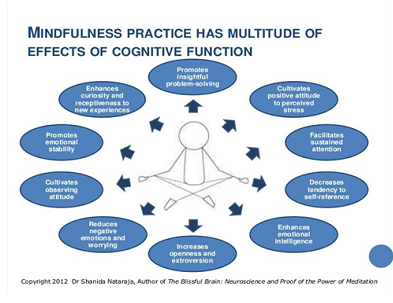 "Recent scientific research prove that these techniques lead to improved self-esteem, improved learning achievements, and improved mutual understanding. It improves what they call the internal (mental) hygiene of the individual as also the society. If sitting "still" for 10 minutes a day, can be sufficient to create more internal peace, they belief that it shouldn't take decades and decades to introduce these techniques. Sustainable peace is only possible if we start with the painstaking time consuming work of working on the internal hygiene of our youth. If we belief that violence starts in the heart and consciousness of people, peace should also be addressed from the inside out." According to these authors.


"We know that our physical health is the result of a healthy life style, regular care and exercise, healthy eating habits and sufficient rest. Few people know that the same is true for our mental health. Living in peace with yourself, despite setbacks, resistances and everyday frustrations is also related to mental internal hygiene. Just as brushing our teeth and taking care of our hair and skin is an issue of physical hygiene and has improved substantially in the past decades, we have not gained any improvement in learning healthy rituals related to our mental and psychological health, because of the secularization, this has become worse because there is less time spend on contemplation, meditation, quite time etc in the world….So we take good care of our bodies, but we neglect and pay almost no attention to our internal peace."


The authors firmly belief that we have this ability to change on a personal level and this is within our reach, but it is equally powerful as it is unknown. This profound personal change could be the key for a sustainable change within our society and they want to inspire people to explore and discover their inner world.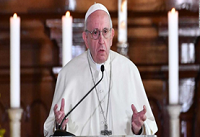 "The ability of everyone to work on oneself, the central role of introspection, the importance of a daily ritual, the advantages of a certain discipline and inner-work, is a pre-condition for our activities in the outer world. The depressed state of so many people in the world is the result of the silence within our societies on the inner world and the extreme focus on materialism. Look at the encyclical Pope Francis: Laudato si' (24 May 2015). 


If a person doesn't learn to mindfully stand still to admire something beautiful, it will not surprise anybody that everything will be something. to be used and unscrupulous be misused." According to Pope Francis.
"Terrorists are either mentally disturbed or mad and seriously socially disturbed." Marshall Rosenberg said after 9-11-2001: "We have often concluded that actions aimed to punish lead to retaliation by those being punished, and that actions aimed at the desire for peace, lead to peaceful actions. In both cases these actions are the basis for a cycle that can last for years, generations and centuries long."


The authors end their book by stating:
"Education won't work and efforts will be worthless, if we don't try introduce a new paradigm on human beings, our lives, the society and our relationship with our environment. We should prevent that people come in a position where they have nothing to lose or nothing to gain. Every human being should develop an inspiring peaceful inner world, so that they don't feel excluded making others pay for this frustration and/or regret. Stop the addiction to materialism, overcome the division among of religions by becoming part of the solution or stay part of the problem?"


We as the core group of Share2Uplift support this school of thought and belief that we should introduce these three principles in our educational system. We will explore ways and means to actively enable the introduction of these principles.



The goal of the core group of Share2Uplift for 2018
As the Share2Uplift movement our goal for 2018 is to identify 250 ethical leaders (Influencers) to be empowered by 21st century mindsets and are connected and collaborate with one another to create value for the whole of the society.
As Share2Uplift we are fully trying to align with this thinking of Center for Curriculum Redesign to promote this agenda in our educational systems and workplace. So, in that sense we fully support any initiative to make our educational system 21st century proof.
Share2Uplift aligners are those that:
– Create an inspiring vision of the future;
– Motivate and inspire people to engage with that vision;
– Manage delivery of the vision;
– Coach and built a team, so that it is more effective at achieving the vision.
These criteria are now being polished.
We also consider these 5 values of the most important ones for Share2Uplift aligners. They are:
• Peace from within;
• Compassion;
• Respectfulness;
• Integrity;
• Responsibility.
As we will progress towards this goal we will update you on the progress.
Visit the website for more information.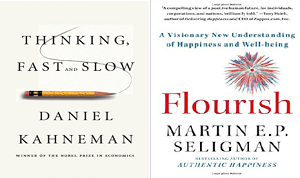 The next Master Your Mind Platform session
Our next MYM-platform session will be on the 15th of November.
Venue: Biblioteka Nashonal Korsou
Time: 7 - 8.30 pm sharp.
We will be presenting the books "Thinking fast and slow", by Nobel Price winner in Economics Daniel Kahneman (to be presented by Michiel van der Veur) and "Flourish, a visionay understanding of Happiness and Well-being", by Martin Seligman. (to be presented by Ivan Kuster).
Entrance: Free. Click to attend!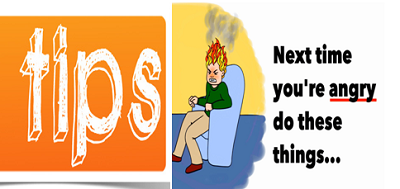 Personal coaching tips
In this week's personal coaching tips, we will share with you some video links as personal coaching tips on "anger and anger management". Every single day we will upload one of these video links on our Facebook.com/share2uplift page.
Anger Management Techniques That Work! - YouTube
www.youtube.com/watch?v=_EWnj-m_BPI
Anger Management Techniques - YouTube
www.youtube.com/watch?v=BsVq5R_F6RA
Anger Management - YouTube
www.youtube.com/watch?v=FZB9KEXolXI
How to Manage Anger: 5 Ways to Manage Anger - YouTube
www.youtube.com/watch?v=r8O0elCuywM
How To Handle A Bad Temper | 9 Tips To Control your Anger - YouTube
www.youtube.com/watch?v=YwlwSByGOWY
Tackling Anger - YouTube
www.youtube.com/watch?v=ydWgUQYP7JY
Categories: Share2Uplift, Master your mind - Bookclub sessions, 21st Century Mindsets