| | |
| --- | --- |
| Posted on March 12, 2018 at 3:45 AM | |
In this week's blog (12th - 18th of March) we will expand on what steps Charles Fadel of the Center of Curriculum Redesign (CCR) suggests one can take to "flip the curriculum"; we will share a link of their latest (February 2017) updated Framework of the CCR; we will invite you to our upcoming Master Your Mind-platform session on the 15th of March and we will end with some personal coaching tips regarding accepting responsibility over one's life. Every day in the week we will upload one of these video-links via our Share2uplift Facebook page.
What critical steps need to be taken to ensure we shape education to combat what is called "jobsolescence"?
In our blog of the 5th of March we quoted Charles Fadel, the founder of the Center for Curriculum Redesign in Boston and the author of Four-Dimensional Education: The Competencies Learners Need to Succeed (Center for Curriculum Redesign, 2015). Vol. 37, Issue 15, Pages 22-23.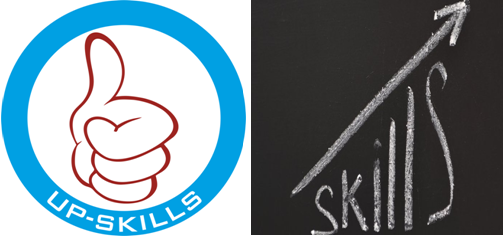 Fadel explains that "Given the rapid growth in automation, it's clearly essential that we prepare young people for the expected new jobs now. The role of education is to keep up with the automation advances and equipping people with the competencies they must have to make a living. A higher level of overall expertise is needed to be able to survive in this new environment, as it became the norm during the Industrial Revolution – the Digital Revolution is placing an even greater pressure on all of us. People need to be versatile and adaptable to their morphing environments, and to be "upskilled."

This is similar to what was implemented for the Industrial Revolution, but with the rapid growth of automation, this process needs to be implemented significantly faster. In addition, the goals of education have to tackle three main points.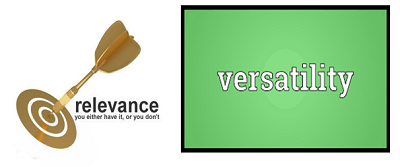 1. The first is relevance, for motivation and a real-world applicability.
2. The second is versatility, for robustness in the face of relentless change.
3. The final point is the transfer for actionability across novel situations. Transfer is critical because it is the ability to use one's learning from whenever it was acquired and use it for a completely different context.




So in the same way we talk about "flipping the classroom", we must talk about "flipping the curriculum".



Traditional education has focused on information and data, but expertise and transfer are of much greater importance. These goals apply to schools, higher education, as well as lifelong learning/workforce development". Go to: Interview with C. M. Rubin.
Fadel says: "To ensure that we shape education for the future that we desire, some changes need to be made by taking the following steps: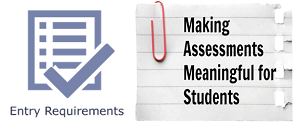 • to college entrance requirements that presently focus on efficient sorting;
• to assessments that measure the narrow traditional disciplinary goals of partially antiquated knowledge;
• to politics/policies that shrink away from controversy - we need courageous cathedral builders!


• We also need to address traditional experts' biases clinging to their narrow domains, parents' old personal experiences biasing their views, and teachers' and administrators' lack of training and leadership, respectively.



• We will also need to make concerted collaborative efforts among the education, business and government sectors to react to the emerging jobs.
• And as to forecasting new occupations, despite the uncertainty with respect to making such determinations, we must do our best to identify what appears to be likely, given the trends that are clear to us now".

In a recent post on the Facebook page of CCR, Charles Fadel announced an update of their framework. For more go to "Knowledge for the Age of Artificial Intelligence" – CCR publishes landmark report and Knowledge framework | Center for Curriculum Redesign.

CCR has been working on the impact of AI – and that of many other global factors – and the consequences for Education, for a decade. This work had led in 2016 to the publication of its recommendations for a Four-Dimensional Education framework ("4D"described in its book. After 18 months of further research, CCR offered in February 2018 its expanded Knowledge framework (+ appendix), describing how to rethink content in the age of algorithms (from search to A.I.) to build:
• Relevance and personalization (for learner motivation);
• Versatility (robustness to future uncertainties);
• Transfer (actionability in real-world situations, leading to "flipping the curriculum".

As we mentioned in our earlier posts, it's necessary that this thinking regarding our educational system also find their ways in the educational system Curaçao. We as core group of Share2Uplift will try to enable these changes after reflecting on how to transfer these concepts into our local situation.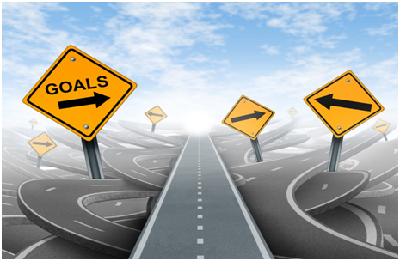 The goal of the core group of Share2Uplift for 2018
As the Share2Uplift movement our goal for 2018 is to identify 250 ethical leaders to be empowered by 21st century mindsets and are connected and collaborate with one another to create value for the whole of the society. As share2uplift we are fully trying to align with this thinking of CCR to promote this agenda in our educational systems and workplace.

Share2Uplift aligners are those that:
– Create an inspiring vision of the future;
– Motivate and inspire people to engage with that vision;
– Manage delivery of the vision;
– Coach and built a team, so that it is more effective at achieving the vision.

These criteria are now being polished.
We also consider these 5 values of the most important ones for Share2Uplift aligners. They are:
• Peace from within;
• Compassion;
• Respectfulness;
• Integrity;
• Responsibility.
As we will progress towards this goal we will update you on the progress.
Visit the website for more information.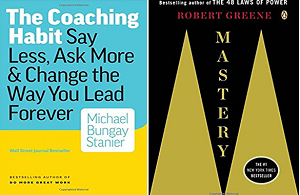 Our next Master Your Mind-Platform session
Our next session will be on the 15th of March. We will have two presenters, each presenting one of the two books.

We will present:
The Coaching Habit, Say less and Ask more and Change the way you lead forever, by Michael Bungay Stanier. In Michael Bungay Stanier's The Coaching Habit, coaching becomes a regular, informal part of your day so managers and their teams can work less hard and have more impact.
Drawing on years of experience training more than 10,000 busy managers from around the globe in practical, everyday coaching skills, Bungay Stanier reveals how to unlock your peoples' potential. He unpacks seven essential coaching questions to demonstrate how--by saying less and asking more--you can develop coaching methods that produce great results. Presenter: Ivan Kuste, ivan@upliftingcuracao.com
Video Ivan Kuster

Mastery, by Robert Greene. Each one of us has within us the potential to be a Master. Learn the secrets of the field you have chosen, submit to a rigorous apprenticeship, absorb the hidden knowledge possessed by those with years of experience, surge past competitors to surpass them in brilliance, and explode established patterns from within. Study the behaviors of Albert Einstein, Charles Darwin, Leonardo da Vinci and the nine contemporary Masters interviewed for this book. Presenter: Eelco Baak, eelco@eelcobaaklifecoaching.com
Video Eelco Baak




Personal coaching tips
This week we will continue focusing on one vital behavior (keystone habit) we belief is fundamental to chance our life and ultimately will turn around mindsets and behaviors in Curaçao, for the good of all. Check these links on accepting 100 % responsibility and no excuses. We will upload one video, every day this coming week on our Share2uplift Facebook Page.

EXCUSES & NEGATIVITY - INSPIRATIONAL VIDEO - YouTube
www.youtube.com/watch?v=jZn_IrOeHec

Responsibility - Motivational Video 2015 - YouTube
www.youtube.com/watch?v=WjjzTB0YIJk&listLcWa6kvxTA3Pa4QtD2Gwm79EO6EpdpbEl&index=64

Never Pity Yourself - Motivational Video - YouTube
www.youtube.com/watch?v=VdcwDp5MK9s&listLcWa6kvxTA3Pa4QtD2Gwm79EO6EpdpbEl&index=148

You Are Still Alive; So Act Like It | Rudy Francisco - YouTube
www.youtube.com/watch?v=1E3Wr2AoEho&index=238&listLcWa6kvxTA3Pa4QtD2Gwm79EO6EpdpbEl

Les Brown | MAKE IT HAPPEN! | 2018 New Years MOTIVATION
ru-clip.com/video/XymM5Imj3GE/les-brown-make-it-happen-%E1%B4%B4%E1%B4%B0-2018-motivational-speech.html

THIS IS WHY YOU FAIL! - One of the Best Motivational Speeches Ever SIMON SINEK February 2018 34.55 minutes
ru-clip.com/video/_SXm5nnzZJk/this-is-why-you-fail-one-of-the-best-motivational-speeches-ever.html
Categories: Share2Uplift, 21st Century Mindsets, Master your mind - Bookclub sessions