| | |
| --- | --- |
| Posted on July 18, 2021 at 1:25 PM | |
In this week's blog (19th – 25th of July), we will interview Sharnon Isenia; we will invite you to our next MYM Book presentation via Zoom on the 20th of July (3rd Tuesday of the month); we invite you to our next Personal Journey. We will also share some short videos on topics Ryan Holiday has written about. Every day of the week, we will upload one of these video links on our facebook.com/share2uplift page.
Influencer Sharnon Isenia: a knowledge eater who gets things done
Could you share with us some information about your family life? 
I am married, I am 56 years old and we have a 12-year- old son Thomas and we live in Emmastad. I have 4 other siblings. My parents have passed away and both played an important role in who I am today. My father was a very disciplined man and selfemployed before and after his retirement after serving 25 years at the Isla Refinary. My mother was the binding factor in our family and a very strong woman that taught me to deeply respect women. She grew up in a family of 11 children and an even larger extended family. I have inherited aspects of both my father and my mother. In 1982 at the age of 17 years old I went to The Netherlands for my studies.
Could you share something about your educational background and your experience?
In The Netherlands, after I graduated from the Verkeersacademie Tilburg, I went to study Human Geography and Spatial planning at the University of Utrecht and got my Masters degree within two years. My thesis at the University of Utrecht was a multidisciplinary study of the so-called Evaluation of the Urban Renewal of the Schippers Kwartier in The Hague. I worked on this thesis with two other students whom were working on graduation as sociologist. The intention was to demolish some old houses and construct new houses. We needed to evaluate the urban renewal and give suggestions how the social management and aftercare should done after the renewable had taken place, as this neighborhood had its social challenges. Different people that use to live in the neighborhood, were moved to other parts of The Hague and also to Zoetermeer and more houses were build than before based on a higher building density. Migrants from Surinam and Antillean came living in the neighborhood whilst people that didn't live in that neighborhood before came living in that neighborhood leading to several increased social tensions in that neighborhood. The lesson learned was not to concentrate people of the same social background in the same neighborhoods and prevent gentrification. But it was quite an experience for me to do a thesis on this subject matter.


After my graduation, I returned to Curaçao and started working at Secretariaat Stadsvernieuwing as one of the first employees in 1990. I was a projectleader. Our office was located at first in the Hoogstraat in Otrobanda and then we moved to Scharloo close to the Executive Council of the Island Government of Curaçao their main government offices. I have worked and known different Heads at the Secretariaat Stadsvernieuwing. I did a vast array of projects in Pietermaai, Otrobanda, Sint Jago and Punda. The first one that I did was the writing of a policy note on parking for the innercity. This was also the design of/ and the founding of a Parking l Authority Curaçao, PAC. It was a great experience.
One interesting projects we worked on was the neighborhood improvement of Sint Jago. This project was unique as we worked from scratch together with DROV, DOW, FKP and with other stakeholders. The overall setup of the urban renewal organization for the innercity of Willemstad consisted of several projectteams at the bottom they were action area bound. For the overall middle management above there was one workgroup and on the top for the strategic management there was a steering group installed, which was chaired by the lieutenant governor. We tried to involve all stakeholders and there was a high willingness to collaborate especially in the beginning.
In the first year, we worked on the first three pillars (physical, economic and social), namely the physical infrastructure of the neighborhood. I worked under Maarten Smit as director of Secretariaat Stadsvernieuwing. One of the first things he did was to have all the relevant budget items for the innercity to be managed by the Secretariat. If you have funds, people will respect you and you become an interesting partner to deal with. Furthermore, in the first three years of our existence we fell under the responsibility of the Lieutenant Governor, Mr. Wilsoe in those days, and in that sense, if there would be issues that needed to escalate, this was great if the chairperson is the Lieutenant Governor that stands above all other parties. Maarten Smit was the secretary of the steering group where decisions are taken by decreed. We were respected and things could be done result-driven and we got things done.

I was also involved in the construction of the Renaissance hotel which included the parking garage and the development of the Riffort area. After that, I went to work for USONA. I started doing an MBA at ICUC, the former Curises at the UNA and as part of my thesis, I did a survey for the evaluation of the Urban Renewal Organizational structure and the work with stakeholders. I concluded that there is a need for a coordinating organization when the public and private sectors work together. Unfortunately in the NBO, Secretariaat Stadsvernieuwing got eliminated. Furthermore, I have also worked on the reconstruction of Brionplein and other few physical projects like reconstruction of Caprileskade, Handelskade, Gouvernementslein, Molenplein etc.


We have understood that you are very involved in the Curaçao Doughnut and green economy initiatives. Can you share some more with us ? 
I have been involved in the Curaçao Doughnut Economy initiative and helped organize 10 workshops in 10 (neighborhood) centers (Sentro di Bario) like Otrobanda, Barber, Buena Vista to mention a few. We did also meet in other places like the meeting room of Aqualectra, a day-care for children, at a school with Kura di Arte and the University of Curaçao. We met with different groups from young, adult entrepreneurs too public servants, which included green initiatives. The baseline study report is based on Kate Raworth's model of the Doughnut Economy. It is actually a measurementtool with 21 indicators that is applied in the measurment of existing levels of sustainability for each indicator in improvement of the island development. There are two main categories 12 social needs and 9 planetary limitations. The city of Amsterdam is the first pilot city in the world using this model.
Juan Carlos Goilo was involved in Amsterdam with the pilot and as he is also from Curaçao, he helped create a collaboration with the city of Amsterdam, where Curaçao became a pilot island for the Doughnut Economy. In the first phase, an overview was made, a picture you can call it, was taken of the situation in Curaçao. The report on the first phase was finalized in March 2021. It was an overview of 95 initiatives of which 27 ideas didn't have a project owner yet and the intention is to have these projects implemented. As we are in the middle of the start of a new government, it is unsure what will happen next with this report, as there is a need for some funds to move this approach further.


There is a Think Tank at work that is enabling presentations to different stakeholders, like TNO presented their ideas to a group of different stakeholders which also included stakeholders from The Netherlands, exploring what the stakeholders are doing and exploring possible collaborations among the stakeholders. The Doughnut Economy Initiative has a website consisting of over 60 members in Curaçao and The Netherlands. The intention is to have that the Chapter in The Netherlands focusing on Curaçao specifically. In the process, we also had a member of KREA, Corina Regales, participating. Joeri Oltheten started a foundation Stichting Curaçao Doughnut Economy and the foundation is looking for funds to move the initiative further.

As Indigo Blue Consult is owned together with my wife Elly, I am working on a Moonshot for Curaçao. I am a great advocate of promoting Curaçao as an excellent place to explore the space. I have written an article on this. The idea is not completely the same as the old project that failed, but it is inspired by this old initiative. What lessons can we learn from the first initiative? The reason why I believe in this is, that space exploration is an industry that will grow enormously in the coming years. And we still have an excellent geographical position. This could be the next economic boom comparable to the 20th-century boom that Shell created when it started its operation on the island in 1917.

The intention of this is based on a called book "Moonshot" that is written by Mariana Mazzucato. Based on a different type of stakeholders approach, stakeholders work together and work in the same direction, collaborating to make Curaçao progress. By doing this we can achieve some pretty awesome things in Curaçao. We would love to have her visit Curaçao btw. If we can lure the right investors to do this, this is possible, as the transformation of the government to deal with the challenges of this new 21st-century era, will have to be lead by the corporate private sector.


Can you tell us some more about your experiences?
I have been involved in research on the traffic impact analysis and compatibility of mobility on "living" and "the living environment". Like the planned extension of the American consulate in Willemstad that just was announced in the press recently and a land development project in Banda Abou. After I left my job at USONA, I participated actively in the Bedrijven Platform Milieu (BPM) and participated two years in Greentown Curaçao, I was involved 2 years in "Think to Do Institute", where we organized a conference about the possible consequences of Brexit and after that, I ended up in the Curaçao Doughnut Economy Task Force.


I was also involved with the Island Innovation platform created by James Ellsmoor, in 2018 Cinex had brought to the island and afterwards he organized the first Virtual Island Innovation Summit.
Coming September there will be a 4th Worldwide Summit Online, which offers excellent opportunities to showcase some initiatives of Curaçao on that platform. Ex-Minister Steven Martina of Economic Development, Vanessa Toré for the Ministry of MEO, and Runy Calmera presented on this platform. I am working to become an ambassador for this platform. The summit last year in 2020 had an attendance of about 10.000 participants and 500 speakers. It was a ten days event.
I am also been a member of ISISA since 2014, which is an association of small island studies. This is a network of researchers that meet and exchange research that was undertaken on small island state economies. Recently they had their first virtual summit meeting. I have written an article that Curaçao is the 1st world's islanddoughnut, which is published in the July edition of this year in their Newsletter btw. Small islands can't just copy-paste solutions that work for bigger countries, but I myself advocates for customized solutions for small islands. Last there was a Transportation Symposium held Virtually at the campus of the University of West Indies in Trinidad for example, where the applicability of electrical cars and other renewable energy applications were discussed.which is an association of small island states.
What is your BIG WHY or driving motivation to be who you are right now?
I want to get things done. Despite I have an intellectual backround I don't like the idea that plans remain an "air castle". Like the parking policy we developed the Parking Authority with the parking meters became real, with the involvement of contractors..etc. we just got it done. This is something I learned from my father; get things done. He was a very practical man, that designed houses, also worked as a carpenter and as security officer for about 25 years at the Isla Refinary. I come from a family where we have different very practical members. It is about the relationship between certain abstract things and practical things and that is what I do. You have a vision and I want to make the vision come through. I want to get things done as a project manager and I have done a lot of projects, I love being involved in projects.
What are your plans for the coming years and when do you consider that you have been successful in your personal and business/professional life, let us say 5 years from now?
We are a small island and I am expanding my wings outside of Curaçao, not necessarily the Caribbean but small islands in general because I want to be exposed to more contacts, that can lead to assignments. As a consultant, you have highs and lows in the work you do, with the necessary uncertainties that come along with this. If I would have recurrent income as a consultant, I would consider myself to be successful.
I have written an article based on a book titled "Mission Economy, a moonshot guide, which entails a long-term plan and it is about an Island innovation opportunity, namely Aerospace opportunities for Curaçao. I hope I can make people aware about the opportunities and the existing potential that Curaçao have above other destinations with this vision. As I have said I want to make visions happen, I want my dreams to become reality, just like the way evolution takes place.
What are the challenges that you are dealing with? And how are you dealing with these different challenges you confront?
Having recurrent revenues. With the two of us we manage and these Covid times we are not supported by the NOW-arrangement. But constantly working on acquisition will stay a challenge, always. It requires a lot of constant time and effort. Don't forget the Curaçao market is not a big market. That is why I have to re-invent myself and expand from my original field of expertise. I had to leave the comfort zone of my cocoon and diversify my service offerings to different sectors and other markets. I am into mobility on the land, sea, air and now going into space as the 4th dimension of mobility. I'm always been a generalist and not a specialist with a holistic view to future, I aim to achieve sustainability and to be creative. In all this, networking is very important. So I invest a lot in networking in Facebook, Linkedin, and the different platformorganizations I am involved in. My goal is to connect with at least 100 people a year and maybe 10 of these contacts would be worthwhile further exploration for possible deeper collaboration and conversions.


Do you use your inner voice to evaluate when dilemmas show up? How does that work for you?
II love watching movies, in a real movie theater with a big screen and I love feeling all, like the sounds and all the visual effects. I am not a Netflix type of guy. I like the "Fast and Furious no. 9" and Starwars, Science Fiction mostly. As I am watching a movie, it brings me to another world and it expands my world and imagination. I used to go to the movies every Saturday, it inspires me, it brings up a lot in me and gets me out of my reality but after that, I can see things better and see things that I didn't see before. That is how I use my inner voice.


How are you trying also to keep up with your knowledge and skills levels?
I am very active in my groups, networking. I read a lot from the internet and try to discern what is fiction and what is not. That is why I like traveling also, if possible we will travel 2 or 3 times a year. The last time we traveled was December 2019, we went to visit New York and visited Planetarium of Neil deGrace Tyson. Then in March 2020, Covid became rampant. As a geographer, I like to explore and travel. This inspires me and I don't like monotony in work. I love change, I love learning from history and love working on projects for the future.


Upcoming agenda activities 
I have subscribed for the 2021 International Climate Action Challenge of the Green Team Academy, which is a 90-Days challenge and training, which starts in August '21. It is organized by Joan Gregerson living in Colorado USA. In April '21 the Green Team Academy of Joan held an 'online' workshops for the 3rd Annual Earth Summit, which Sharnon participated too.


I have also subscribed for participation in workgroups as part of the Curaçao action plan initiative against Climate Change. This initiative is setup and carried out by the Meteorology Department of Curaçao (MDC), under supervision of the secretary general Marva Browne, which is representing the UNESCO. The execution is based upon the recommendations of the Curaçao Climate Change Road Map as result of the Policy Assessment, which has been done with local stakeholders.


What are your strengths?
Perseverance and consistency. I have been involved in the cooperative movement for 28 years via ACU. After 28 years, I finally had an opportunity to influence policy matters on "cooperatives". This was something that I started all by myself and even visited Spain and Italy for that matter to study cooperatives.
For "Moonshot Curaçao" it was the same, you dig into the subject matter and with the space exploration possibilities for Curaçao, I will do the same. I might even visit New Zeeland someday for this matter. It starts as a dream and then the ideas evolve as you talk with different stakeholders. If you are lucky some stakeholders might have the same interest and then you move some steps further in making the dream come through. This is its incubation time. So this is my strength. And I am always thinking outside of the box.
Do you have hobbies or interests that you are also passionate about?
I love sports. Like fitness for my health, I love to watch soccer, major league baseball. I am a fan of the Yankees, the national soccer team of Brazil and Real Madrid. I admire excellence. I love traveling and I love watching movies.
If you as Sharnon would meet a stranger on the bus (let say in new york) and they would ask you to introduce yourself what would you answer?
I am Sharnon and I am from Curaçao. 


How would you describe Sharnon in one word or one sentence?
A knowledge eater, I am curious, I am eager to know more. I don't like a routine job, as it frustrates me. Because I am curious, I am always looking for new things to learn and grow. It is for me as normal and comparable to drinking water every day.


Who are the persons that have inspired you the most in your career?
My father, my mother, and my grandmother. My mentors like Dito Abad he is an architect urban planner, where I used to be a trainee and he worked on different islands of the former Netherlands Antilles, he inspired me. My wife also inspires me a lot.
What is a trait that is still a work in progress?
Communication in word and writing. My Dutch spelling will always be a challenge for me.
What was a defining moment in your life?
The day I met my wife, our dreams are more aligned with each other. Dreams come through in unexpected ways.
Where do you want to be 10 years from now with your career?
I would be an independent financially stable consultant, that collaborates with the politicians, but I would not be into politics.
What would you want your Loved Ones, family, friends, and others to say about you let's say 20 years from now?
He got it done!

What makes you stay optimistic about the future of Curaçao as we are in the middle of a worldwide pandemic, recession, and in the middle of growing environmental challenges because of the global warming consequences?
Sharnon Isenia is an ambitious, practical consultant that wants to make vision(s) come to fruition. Starting as a Spatial Planner expert, he worked Boeli van Leeuwen in his book "Geniale Anarchie", said that Curacao is always on its way to perish, but some way or the other, Curacao always survives. Like a miracle that pulls us back on our feet. I don't know why exactly but certain people, certain individualists like Dr. Da Costa Gomez, seem to play an important role as they are always at the right place, at the right time, and achieve results that benefit the island. As a collective group, things are not going that well. I would compare it with the national Brazil soccerteam. They often win because of the brilliant individual actions of someone. You need to have some people who are excellent and to get the things just done, like Kenley Jansen in the Major League Baseball.


PUBLICATIONS
Moonshot
- Moonshot Curaçao: Mission Economy
- Antilliaans Dagblad: Moonshot Curaçao

Green economy initiatives
- Wat betekent een Circulaire Economie voor Curaçao?
- Green Town Curaçao: presentatie Kickstart
- Antilliaans Dagblad: Wie zwijgt stemt in 


Doughnut Economy 
- Curaçao: the world's 1st 'island doughnut
Connect with Sharnon Isenia
- LinkedIn 
- Facebook 
- Facebook Isenia Mar Sha 
- Indigo Blue Consult
One of the 250 Influencers of Curaçao
Sharnon Isenia is an ambitious, practical consultant that wants to make vision(s) come to fruition. Starting as a Spatial Planner expert, he worked on different projects as an employee and now as a consultant. Always aiming to get things done, preferably with the involvement of stakeholders, and using his perseverance, consistency, and tendency to stay practical has helped him during his career. Re-inventing himself over time, he has now diversified his service offerings to different areas, sectors, and other markets, not only focusing on the market in Curaçao. Through networking via Facebook, LinkedIn, but especially also via different organizations he is or was involved in, like Bedrijven Platform, GreenTown, "Think to Do", the Doughnut Economy Task Force, the Island Innovation platform, ISISA an association of small island states, he is having an impact. With his drive to learn from the past, to help create a new future, he relentlessly connects with new people, and his ambition to promote space exploration opportunities in Curaçao as a Moonshot makes us confident that he will keep on having a greater impact in the future. For all these reasons we deeply respect him and we consider him one of the 250 Influencers of the island representing the sustainable business sector and an expert on Mobility.
Look at the list of the Influencers we have interviewed or reported on, up to now.
The goal of the core group of Share2Uplift for 2020
The goal of the Share2Uplift movement is to: "Identify 250 leaders from all walks of life to connect, align and create impactful changes in all walks of life, which includes intergenerational collaboration by the end of 2021." We will use interviewing Influencers, meet-and-greet events, "train-the-trainers"-programs on "Emotional Mastery" and "Intentionality "as national intervention strategies, to reach this goal on top of our goal to scale up the possibilities to connect, align and create impact via a virtual platform. We believe that with collaborating with Miguel Goede on the virtual Vision 2030 platform, we will accelerate the possibilities to connect the diaspora and others elsewhere in the world and on the island willing to constructively create impactful changes in Curaçao, to join. 

As Share2Uplift we are fully trying to align with this thinking of Center for Curriculum Redesign to promote this agenda in our educational systems and workplace. So, in that sense we fully support any initiative to make our educational system 21st century proof.

Share2Uplift aligners are those that:
– Create an inspiring vision of the future;
– Motivate and inspire people to engage with that vision;
– Manage delivery of the vision;
– Coach and built a team, so that it is more effective at achieving the vision.
These criteria are now being polished.
We also consider these 5 values of the most important ones for Share2Uplift aligners. They are:
• Peace from within;
• Compassion;
• Respectfulness;
• Integrity;
• Responsibility. As we will progress towards this goal we will update you on the progress.
Visit the website for more information.

Next MYM-platform session via Zoom
Our next MYM-platform session will be on the 20th of July (the 3rd Tuesday of the month) via Zoom, where we will present two chapters of the book "Think and Grow Rich" and the book "12 Rules for Life."


Think and Grow Rich
Chapters three and four of 'Think and Grow Rich' will be presented Haydee Hermans. This book has been called the "Granddaddy of All Motivational Literature." It was the first book to boldly ask, "What makes a winner?" The man who asked and listened for the answer, Napoleon Hill, is now counted in the top ranks of the world's winners himself.
The most famous of all teachers of success spent "a fortune and the better part of a lifetime of effort" to produce the "Law of Success" philosophy that forms the basis of his books and that is so powerfully summarized in this one. In the original Think and Grow Rich, published in 1937, Hill draws on stories of Andrew Carnegie, Thomas Edison, Henry Ford, and other millionaires of his generation to illustrate his principles. In the updated version, Arthur R. Pell, Ph.D., a nationally known author, lecturer, and consultant in human resources management and an expert in applying Hill's thought, deftly interweaves anecdotes of how contemporary millionaires and billionaires, such as Bill Gates, Mary Kay Ash, Dave Thomas, and Sir John Templeton, achieved their wealth. Outmoded or arcane terminology and examples are faithfully refreshed to preclude any stumbling blocks to a new generation of readers.
Stillness Is the Key
Instant #1 New York Times Bestseller & Wall Street Journal Bestseller
In The Obstacle Is the Way and Ego Is the Enemy, bestselling author Ryan Holiday made ancient wisdom wildly popular with a new generation of leaders in sports, politics, and technology. In his new book, Stillness Is the Key, Holiday draws on timeless Stoic and Buddhist philosophy to show why slowing down is the secret weapon for those charging ahead.
All great leaders, thinkers, artists, athletes, and visionaries share one indelible quality. It enables them to conquer their tempers. To avoid distraction and discover great insights. To achieve happiness and do the right thing. Ryan Holiday calls it stillness--to be steady while the world spins around you.
In this book, he outlines a path for achieving this ancient, but urgently necessary way of living. Drawing on a wide range of history's greatest thinkers, from Confucius to Seneca, Marcus Aurelius to Thich Nhat Hanh, John Stuart Mill to Nietzsche, he argues that stillness is not mere inactivity, but the doorway to self-mastery, discipline, and focus.
Holiday also examines figures who exemplified the power of stillness: baseball player Sadaharu Oh, whose study of Zen made him the greatest home run hitter of all time; Winston Churchill, who in balancing his busy public life with time spent laying bricks and painting at his Chartwell estate managed to save the world from annihilation in the process; Fred Rogers, who taught generations of children to see what was invisible to the eye; Anne Frank, whose journaling and love of nature guided her through unimaginable adversity.
More than ever, people are overwhelmed. They face obstacles and egos and competition. Stillness Is the Key offers a simple but inspiring antidote to the stress of 24/7 news and social media. The stillness that we all seek is the path to meaning, contentment, and excellence in a world that needs more of it than ever.

Subscribe by emailing us: sixtaivan@gmail.com or ivan@upliftingCuraçao.com and we will send you the Zoom link so that you can participate in our presentation of this book. 
Chapters three and four of 'Think and Grow Rich'  will be presented by Haydee Hermans.
'Stillness is the key' will be presented by Ivan Kuster.
Date: 20th of July
Time: 7.00 – 9.00 PM
Entrance fee: Free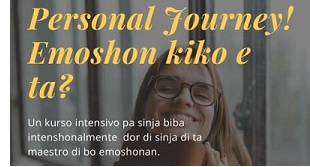 New workshops in Papiamentu on Emotions starting in August
Gran majoría di nos komo ser humano, ta pasando diariamente den un fluho konstante di diferente pensamentu i emoshonan. Esaki ta konta mas aún awor ku nos ta den e gara di COVID-19. Emoshon ta nos kompas interno. No tin emoshon malu ni bon, emoshonan tei pa guía. Nos tin ku atende ku nan i no neglishá, reprimí ni suprimí nan, pa nan no kausa efektonan negativo despues ku ta inesperá. Emoshonan por ta un insentivo pa nos desarojá e potenshal inlimitá ku kada un di nos tin komo persona.

Nos ke yudabo den desarojá esaki, dor di ofresé bo un "personal journey" di 15 siman: 
• maestría di bo emoshonan;
• kon di deshasí di emoshonan atrapá;
• biba un bida mas intenshonalmente;
• skucha bo intuishon mas mihó pa asina bo por ta mas kreativo i
• kon di laga loke bo a sinja bira un kustumber i transformabo komo persona.
Nos lo kuminsá 14 di Ougustus.
Pa mas informashon i detajes di e suma ku ta kobra, tuma kontako ku un di e 3 fasilitadornan:
Haydee Hermans Soul Garden na telefón: 5639848
E-mail: soulgardenCuraçao@gmail.com
O'dennis Daal Master Your Mind na telefón: 5130409
E-mail: odennis.daal@mymcur.com
Ivan Kuster Uplifting BV na telefón: 6986437
E-mail: ivan@upliftingCuraçao.com
Website: www.upliftingCuraçao.com/workshop-emoshon-kiko-e-ta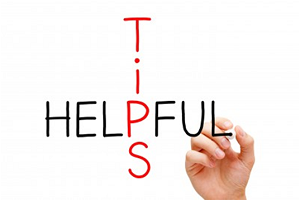 Personal Coaching tips
This week we will share some short videos om topics Ryan Holiday has written about. Every day of the week, we will upload one of these video-links on our Facebook.com/share2uplift page.


1. Ego Is the ENEMY by @RyanHoliday - #BookVideos - YouTube
2. "Stillness Is The Key" By Ryan Holiday on Vimeo
3. Ryan Holiday - Follow the Process - YouTube
4. The Obstacle Is the Way by Ryan Holiday - YouTube
5. The Ryan Holiday Notecard System - YouTube
6. How to Feel Like You Have Enough: 3 Lessons From The Stoics | Ryan Holiday | Daily Stoic - YouTube
Categories: Influencers, 21st Century Mindsets, Share2Uplift