| | |
| --- | --- |
| Posted on July 12, 2021 at 8:10 AM | |
In this week's blog (12th – 18th of July), we will interview "The Suit" as a fictional character representing a great collective effort; we will invite to our next MYM Book presentation via Zoom on the 20th of July (3rd Tuesday of the month); we invite you to our next Personal Journey. We will also share some short videos on snorkeling in Curaçao. Every day of the week, we will upload one of these video-links on our facebook.com/share2uplift page.
Influencer "The Suit": a posititive initiative for Curaçao
"The Suit", could you share with us some information of your family life?
We were born in Curaçao and we come from a steady nest and we have a higher educational grade, that is what we want to share as we are not into getting any personal glorification. Everything we do is aimed to serve the public interest. We don't want one person to be in the spotlight, so we will call ourselves for this interview "The Suit" or "The Suit Ocean Team", as of late in 2020, we produced a 30 minutes long movie of the underwater world in Curaçao. The title: "Curaçao underwater kunuku". This was a project that was supported by the Curaçao Tourist Board (CTB) and and we have involved between 50 and at times 100 volunteers, to get this project done. "The Suit" swam from the Eastpoint of the island in 8 days to Westpoint, skin diving while making videos of the underwater world of Curaçao at the southern side of the island. "The Suit: is a fictional character, it is a Swim Suit and everybody can be a" Suit". This fictional character is doing this for the country. A beautiful film showing how beautiful our underwater world is. We couple people with organization and made this movie. We have a lot of footage and we only used 30 minutes for the film.


Could you share something about your educational background and your experiences? We have known you to be very active in organizing events. Can you share with us some more?
We are involved in so many non-profit organizations, as our greatest passion is to serve our fellow human beings, there is where you are more likely to find us. There is so much more that we can do and that is why it is what we do, we connect people to create projects that serve the community. We always say: "The more musicians you have playing in the orchestra, the better and the more beautiful the music they make".
But this is also the problem, the more we do, the more the public looks to find us, while it isn't about any individual on itself involved in these different projects, but it's all about the results we achieve with our joint efforts and it is about serving the community, that is what it all about.
What is your BIG WHY or driving motivation to be who you are right now? What were you born for to do and be?
Well, that is too much of an honor to say that we were born for what we are doing now, we wouldn't dare to do that.
We were always very good at what we are doing now since our Kindergarten age, we were able to analyze, organize and help in implementing projects. We are good at formulating new goals where together with others, we aim to serve the community. The 30 minutes movie by "The Suit" is a swim from the Eastern tip of the island to the Western tip of the island and that is a 100-kilometer long swim for Curaçao. 
You might ask, who are those idiots to, first of all, come with this idea, and go through the sacrifices and run all those risks to do this for the island. Starting at the Eastern tip of the Island at Oostpunt, have you ever been there, the waves are high and there are sharks there and still, we have done it. We wanted to make a movie that would continue to serve Curaçao not only as a promotional film but also for science, we put our footage available for science at Stichting Carmabi and for educational purposes for new materials. Of late Greenkidz used parts of our footage for their drive towards a more sustainable environment in Curaçao
Before this movie took on this movie that is now gaining increasing momentum, you have also walked 1500 kilometers in 8 months, to promote people to donate on regular basis money via standing orders to the Ride of the Roses. Can you expand a little on this project?

The Ride of the Roses which "the Suit" also co-initiated started years ago was collecting money but those revenues were not structural. So we started the project to hike 1000 kilometers in 2018 due to the 15th anniversary of the Ride of the Roses, intending to promote enough standing orders to stabilize the income from Princes Wilhelmina Fonds, which uses their funds for cancer research. We are aware that even if you develop a successful concept, you have to be constantly creating new concepts. This walk was first planned to be 1000 kilometers, but after we reached the 1000 kilometers mark, against all advice we got, we decided to continue our walk and we reached 1500 kilometers and succeeded in collecting enough standing orders for the Princess Wilhelmina Fonds and by doing this, stabilizing their income. And what happened last year, the Corona Pandemic forced us to postpone the Ride of the Roses in 2020 and because of the effort to collect more income from steady standing orders, we were still able to support the Princes Wilhelmina Fonds.

We finished our walk on the day we would have our next Ride of the Roses. We had a lot of organization involved in this walk but also later in the movie we made. Every day we knew where and how long we would have to walk. We had built a good governance structure around the project, dealing with our finances, but also a marketing team, a promotional team, an operations team, financial advisors, etc.... By getting so many people inspired to be involved, we achieved great team building. "The Suit" is good in conceptualizing things before anyone else sees what we see. As long it is in the best interest of the greater public and not for profit, this inspires us.


By doing these projects we connect people and this is important. But the goal is to connect people via community-building projects. The more musicians you have in the orchestra the better and more beautiful the music. It is different if you have 3 or 20 people playing in the orchestra. "The Suit" loves to build big orchestras. We also use the highest standards in terms of Good Governance, transparency, and integrity.
We can recognize the power in every one of us in a team and by teaming up and believing in each other we are reaching our goals. But you got to believe in each other. If we trust someone and this person can sense this as we can touch and connect at a deep level with this person, this triggers the blossoming of this person.
 
How many people were involved in filming the movie? How long did it take to prepare and finish the movie?
Well, we had camera's on our bodies, but also divers and boats accompanying us, we had on the film set between 50 and 100 people involved one way or the other. The movie titled "Curaçao underwater kunuku" is now out since December 2020. We are invited to present it on International Platforms. We promised that we would do three things and we delivered on the promises.
We would make this movie that could be used:
- to promote Curaçao underwater world for skin divers;
- by Carmabi for their marine biology research and
- by the educational sector. Like GreenKids has already used some of the footage for their work to increase the consciousness for a more sustainable environment on the island.
We worked months in harmony on it with 16 to 18 people in the organization at the Curaçao Yacht Club, planned and executed it. The spirit was always to think of solutions. We are always open to other people to improve our plans. We trust people to do what they thought was the best way to do certain parts of the project and are just interested if we are reaching our goals yes or no. We have plans not dreams and we mobilize lots of people.


What are your plans for the coming years and when do you consider that you have been successful in your personal and business/professional life, let us say 5 years from now?
We will still be serving the public in general.


What are the challenges that you are dealing with? And how are you dealing with these different challenges you confront?
Mind over matter.


Do you use your inner voice to evaluate when dilemmas show up? How does that work for you? How are you trying also to keep up with your knowledge and skills levels?
We are just simple servants, serving the general interest. In the spectrum from individual interest until the general/public interest, we are involved and working for the public interest, everybody needs to benefit and there is no personal interest involved. Everybody knows what we are all about. We are always in a thinking mode and we are always looking for at the one side "what are the needs?" and at the other side "what are the opportunities?". If we can be of help, we will put time, our creativity, and our efforts into that. We saw that the tourism sector needed some attention, so we visited CTB and offered them to make this movie promoting skin diving as this requires fewer investments and efforts to do it than compared with scuba diving, so we could reach a far greater number of people. Because of the criteria we used and our firm belief in what we can do, our experiences in the past, CTB was enthusiastic about this initiative and they trusted us and we told them "don't worry we will do it". We are creators, and offer options to choose from and we allow others to think along with us. We won't impose our thoughts/ideas on others, but we co-create. Whatever we think of needs to address the public interest and we feel honored to be allowed and able to serve.


What are your strengths?
We never give up.
If you as "The Suit" would meet a stranger on the bus (let say in Miami or London) and they would ask you to introduce yourself what would you answer?
We are the most ordinary citizens that exist and we are part of this community in Curaçao, where we can serve and we get publicity not because we are consciously looking for that publicity, but because of what the things we achieve.


How would you describe "The Suit" in one word or one sentence?
It is an honor and a pleasure to serve mankind and actively participate in nationbuilding.
Who are the persons that have inspired you the most in your career?
We have and still are involved in a wide range of sports, we don't drink and we don't like competition with others. We dearly want to understand people, like if a person is upset, try to understand why he is upset.
We developed the concept for the movie and wrote the storylines and now the movie is being translated into languages, including Portuguese, French, and German.
We want also to enable people to capitalize on their power from within, there is where we invest our focus and attention to give people a tour in their minds.


What is a trait that is still a work in progress?
Always be aware, that we make more mistakes than we do good. We are not free of making mistakes.
What was a defining moment in your life?
When we were born. Our name we had no influence in it, but who we have become is what we can determine ourselves.


What makes you stay optimistic about the future of Curaçao as we are in the middle of a worldwide pandemic, recession, and in the middle growing environmental challenges because of the global warming consequences?
Optimism is an attitude. Let us search for and find the power from within and help each other grow. Growth and focus are needed to move on and move forward. Let the thinkers do the thinking and let the do-ers do the doing, but help, support, assist, and come up with sustainable solutions for whatever emerges.


Is there anything else that you would like to add?
There is still so much more, "The Suit "wants to do work that benefit the whole, serving the public interest.
  
More information:
- Video Playlist on The Suit on YouTube
- Website The Suit
- Follow The Suite on Facebook 
- Insta 
One of the 250 Influencers of Curaçao
The makers of the film "The Suit", Lawrence Mensa Foundation, are exemplary social entrepreneurs who cherish "not for profit"- projects aimed at serving the public interest. Using creativity and skills to connect large amounts of volunteers, they create, analyze, professionally organize collaborations on a, for Curaçao, unprecedented scale. The foundation has helped individuals as well as organizations as Princess Wilhelmina Fonds's efforts on cancer research. Their latest project: "Curaçao underwater kunuku", which is a 30 minutes long movie of the underwater world of Curaçao's south coast, "The Suit" is a fictional character, that swims from the Eastern tip of the island in 8 days to the Western tip of the island at Westpoint. They are skin diving while making videos of the underwater world of Curaçao on the southern side of the island. The way this movie came to fruition was remarkable as it symbolizes the power of mobilizing a group of people for a good cause, namely a film to be used to promote skin diving to the island, to also share their footage with Carmabi for Marine Biology Research and for schools for educational reasons, like Greenkidz has used to increase awareness for our underwater-environment.
As a collective they are inspiring, connecting people heart to heart, relentlessly working on new projects, that are having increasingly major impacts. Their collaboration is based on delegating and respectfully accepting other collaborators their specific knowledge that enables synergy and makes the whole stronger and by doing just that the Lawrence Mensa Foundation is bringing about impactful changes in our society.
In that sense, their leadership style totally represents the leadership style we want to enable. For all these reason's we dearly love and deeply respect the Lawrence Mensa Foundation. We consider them part of the 250 Influencers of the island representing social entrepreneurship creating value for the greater public based on a collective collaborative effort.
Look at the list of the Influencers we have interviewed or reported on, up to now.
The goal of the core group of Share2Uplift for 2020
The goal of the Share2Uplift movement is to: "Identify 250 leaders from all walks of life to connect, align and create impactful changes in all walks of life, which includes intergenerational collaboration by the end of 2021." We will use interviewing Influencers, meet-and-greet events, "train-the-trainers"-programs on "Emotional Mastery" and "Intentionality "as national intervention strategies, to reach this goal on top of our goal to scale up the possibilities to connect, align and create impact via a virtual platform. We believe that with collaborating with Miguel Goede on the virtual Vision 2030 platform, we will accelerate the possibilities to connect the diaspora and others elsewhere in the world and on the island willing to constructively create impactful changes in Curaçao, to join. 

As Share2Uplift we are fully trying to align with this thinking of Center for Curriculum Redesign to promote this agenda in our educational systems and workplace. So, in that sense we fully support any initiative to make our educational system 21st century proof.

Share2Uplift aligners are those that:
– Create an inspiring vision of the future;
– Motivate and inspire people to engage with that vision;
– Manage delivery of the vision;
– Coach and built a team, so that it is more effective at achieving the vision.
These criteria are now being polished.
We also consider these 5 values of the most important ones for Share2Uplift aligners. They are:
• Peace from within;
• Compassion;
• Respectfulness;
• Integrity;
• Responsibility. As we will progress towards this goal we will update you on the progress.
Visit the website for more information.

Next MYM-platform session via Zoom
Our next MYM-platform session will be on the 20th of July (the 3rd Tuesday of the month) via Zoom, where we will present two chapters of the book "Think and Grow Rich" and the book "12 Rules for Life."


Think and Grow Rich
Chapters three and four of 'Think and Grow Rich' will be presented Haydee Hermans. This book has been called the "Granddaddy of All Motivational Literature." It was the first book to boldly ask, "What makes a winner?" The man who asked and listened for the answer, Napoleon Hill, is now counted in the top ranks of the world's winners himself.
The most famous of all teachers of success spent "a fortune and the better part of a lifetime of effort" to produce the "Law of Success" philosophy that forms the basis of his books and that is so powerfully summarized in this one. In the original Think and Grow Rich, published in 1937, Hill draws on stories of Andrew Carnegie, Thomas Edison, Henry Ford, and other millionaires of his generation to illustrate his principles. In the updated version, Arthur R. Pell, Ph.D., a nationally known author, lecturer, and consultant in human resources management and an expert in applying Hill's thought, deftly interweaves anecdotes of how contemporary millionaires and billionaires, such as Bill Gates, Mary Kay Ash, Dave Thomas, and Sir John Templeton, achieved their wealth. Outmoded or arcane terminology and examples are faithfully refreshed to preclude any stumbling blocks to a new generation of readers.
Stillness Is the Key
Instant #1 New York Times Bestseller & Wall Street Journal Bestseller
In The Obstacle Is the Way and Ego Is the Enemy, bestselling author Ryan Holiday made ancient wisdom wildly popular with a new generation of leaders in sports, politics, and technology. In his new book, Stillness Is the Key, Holiday draws on timeless Stoic and Buddhist philosophy to show why slowing down is the secret weapon for those charging ahead.
All great leaders, thinkers, artists, athletes, and visionaries share one indelible quality. It enables them to conquer their tempers. To avoid distraction and discover great insights. To achieve happiness and do the right thing. Ryan Holiday calls it stillness--to be steady while the world spins around you.
In this book, he outlines a path for achieving this ancient, but urgently necessary way of living. Drawing on a wide range of history's greatest thinkers, from Confucius to Seneca, Marcus Aurelius to Thich Nhat Hanh, John Stuart Mill to Nietzsche, he argues that stillness is not mere inactivity, but the doorway to self-mastery, discipline, and focus.
Holiday also examines figures who exemplified the power of stillness: baseball player Sadaharu Oh, whose study of Zen made him the greatest home run hitter of all time; Winston Churchill, who in balancing his busy public life with time spent laying bricks and painting at his Chartwell estate managed to save the world from annihilation in the process; Fred Rogers, who taught generations of children to see what was invisible to the eye; Anne Frank, whose journaling and love of nature guided her through unimaginable adversity.
More than ever, people are overwhelmed. They face obstacles and egos and competition. Stillness Is the Key offers a simple but inspiring antidote to the stress of 24/7 news and social media. The stillness that we all seek is the path to meaning, contentment, and excellence in a world that needs more of it than ever.

Subscribe by emailing us: sixtaivan@gmail.com or ivan@upliftingCuraçao.com and we will send you the Zoom link so that you can participate in our presentation of this book. 
Chapters three and four of 'Think and Grow Rich'  will be presented by Haydee Hermans.
'Stillness is the key' will be presented by Ivan Kuster.
Date: 20th of July
Time: 7.00 – 9.00 PM
Entrance fee: Free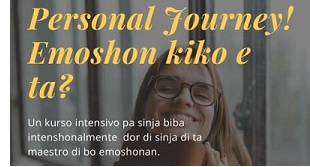 New workshops in Papiamentu on Emotions starting in July
Gran majoría di nos komo ser humano, ta pasando diariamente den un fluho konstante di diferente pensamentu i emoshonan. Esaki ta konta mas aún awor ku nos ta den e gara di COVID-19. Emoshon ta nos kompas interno. No tin emoshon malu ni bon, emoshonan tei pa guía. Nos tin ku atende ku nan i no neglishá, reprimí ni suprimí nan, pa nan no kausa efektonan negativo despues ku ta inesperá. Emoshonan por ta un insentivo pa nos desarojá e potenshal inlimitá ku kada un di nos tin komo persona.

Nos ke yudabo den desarojá esaki, dor di ofresé bo un "personal journey" di 15 siman: 
• maestría di bo emoshonan;
• kon di deshasí di emoshonan atrapá;
• biba un bida mas intenshonalmente;
• skucha bo intuishon mas mihó pa asina bo por ta mas kreativo i
• kon di laga loke bo a sinja bira un kustumber i transformabo komo persona.
Nos lo kuminsá 14 di Ougustus.
Pa mas informashon i detajes di e suma ku ta kobra, tuma kontako ku un di e 3 fasilitadornan:
Haydee Hermans Soul Garden na telefón: 5639848
E-mail: soulgardenCuraçao@gmail.com
O'dennis Daal Master Your Mind na telefón: 5130409
E-mail: odennis.daal@mymcur.com
Ivan Kuster Uplifting BV na telefón: 6986437
E-mail: ivan@upliftingCuraçao.com
Website: www.upliftingCuraçao.com/workshop-emoshon-kiko-e-ta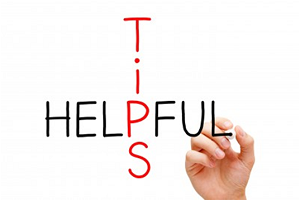 Personal Coaching tips
This week we will share some short videos on share some short videos short videos on snorkeling in Curaçao. Every day of the week, we will upload one of these video-links on our Facebook.com/share2uplift page.

1. Diving Curaçao 2019: sharks, turtles, seahorses and more! - YouTube
2. Curaçao - our best of snorkeling HD - YouTube
3. Curaçao Playa Grandi - Playa Piscado, Snorkeling with turtles - YouTube
4. SNORKELING AROUND THE SHIPWRECK - TUGBOAT BEACH - CURAÇAO ATTRACTION - YouTube
5. SNORKELING - PLAYA JEREMI - CURAÇAO ATTRACTION - YouTube
6. Underwater Mushroom Forest found in Curaçao? #shorts - YouTube
Categories: Influencers, 21st Century Mindsets, Share2Uplift