| | |
| --- | --- |
| Posted on July 4, 2021 at 1:30 PM | |
In this week's blog (5th – 11th of July), we will interview Andy Kirchner; we will invite you to our next MYM Book presentation via Zoom on the 20th of July (3rd Tuesday of the month); we invite you to our next Personal Journey's short Summer Courses of "Emoshon kiko e ta? Ki efekto e tin?" starting on the 7th of July at 12 pm session # 1 (especially for those of you in Holland) and at 4 pm in session # 2. We will also share some short videos of Simon Sinek. Every day of the week, we will upload one of these video-links on our Facebook-page.
Influencer Andy Kirchner: a pirate, facilitator, ecosystem builder 
Could you share with us some information of your family life?
I was born on Curaçao, November 21st 1976, my first 12 years I was a single child. My brother was born in the Netherlands in August 1989, and my sister in Curaçao 1994. My parents are very down to earth yu'i Korsou who have lived most of their lives in Fuik. They believed the right path in life was school and work. The entrepreneurial look on life is somewhat foreign to them, but they are very proud of what I do. 


Could you share something of you eductional background and your experiences? We have known you to be a public speaker, you were once in our first webinar we organized back in 2016, founder of 2nd Life Curaçao, The Recylced Pirate, of late a life coach, ecosystem builder, social entrepreneur and you are involved in InnovationÇ and CuraDAI. 
As a teen, I wanted to become a social worker and work with teenagers to find their path in life. During my studies, I got my first experience of the hustle selling t-shirts, promoting parties, importing music CD's. I dropped out of school at a young age due to lack of motivation and guidance. I would say I struggled for most of my adolescence with my "Why" and had no clear purpose in life. In 2012, I had a life altering accident, I lost a person dear to me, fighting for her last breathe in my arms, and 24 hour later I was paralyzed from the waist down. In those 24 hours my life changed and it has been my motor to the rest of my success.


During my rehabilitation, I learned to walk again, against all odds and in 2014 out of necessity I started a small business endeavor 2nd Life Curaçao to try to live independent again. The welfare I was receiving was soon less than what I could create upcycling other people's "garbage". I won a price with that, and people started to notice me. My first coaching client was in 2015 and many followed after that. From small business owners that needed advice on how to build or expand their business to people that were dealing with some rough patches in their life. That's where The Recycled Pirate | Life Awareness & Innovations came in, I wasn't just recycling my life, I was recycling my community's life.
I wanted to become the support system that I couldn't find, and worked and studied day after day to become an ecosystem builder/facilitator that could help, guide and support people on their path. I am an entrepreneur, and I believe that without the social, we are just empty shells trying to fill something that doesn't exist.


I want to break old views on "what's supposed to be" to" what can be", if we think the box away. Innovation Ç came just at the right moment, during the first lockdown in 2020 and gave me the opportunity to develop myself more. We managed to build a vast network of young professionals and freelancers and we are in the phase of launching "Kolektivo", a project to create an impact economy for Curaçao with a seamless payment system that will make "doing good" profitable in a way, we haven't seen before.
What is your BIG WHY or driving motivation to be whom you are right now?
I want to be the best me I can ever become, because that's what the universe deserves from me and that's what my island need from me. I want to create a safe place around me, where people feel comfortable sharing their fears and celebrate their successes. It's a very selfish reason, I am creating a better world for me to live on for me, but to do that I need more emotionally developed people around me.
 
What are your plans for the coming years and when do you consider that you have been successfull in your personal and business/professional life, let us say 5 years from now?
I am already successful right now, and have been in the past years. I survived two major impacts in my life, and I came out a better person. That's all the success I can desire for myself. Now I want to create a community for people who want to achieve more in life, than make money and buy a house. I want to make sure that I set something up for future generations that can continue the work and be proud that there were some people who did think about the consumption economy and create something more sustainable, a regenerative economy that respects the people, the environment and a more diverse economy.


What are the challenges that you are dealing with? And how are you dealing with these different challenges you confront?
It's always a challenge to make ends meet, especially when you have physical challenges like me due to my spinal cord injury. I have learned to not pay too much attention to these challenges, for it's easy to get demotivated when you are in pain or disappointed because you can't do something. So, I accept whatever is ahead and I know upfront that I will come out a better person.
Do you use your inner voice to evaluate when dilemma's show up? How does that work for you?
I think it's what I said before, I can't change my physical situation, but I can change how I deal with it. I value myself and my time more, so I really invest in myself, for myself, with myself. Conversations with myself are the most valuable conversations I can have. Only the few people that I have met, that have encountered death come close to the way I experience life, and still it's a conscious choice to consistently choose truth and growth. You have to be willing to be that honest to yourself and embrace that you do not know all the answers. Nor will you ever.


How are you trying also to keep up with your personal knowledge and skills levels?
I learn every day. I work with people that I get to guide and teach, and I learn from that. I work with people that guide and teach me, and I learn from that. I'm just as much the most knowledgeable person in the room as the least experienced, sometimes within the span of 10 minutes. I am weirdly enjoying it.


What are your strengths?
I'm hungry for knowledge, I'm always willing to grow and develop, and I know when to let things sit and simmer. I have become very versatile and patient, but with an urgency. I am very honest about myself, I know my strengths and accept my lesser strengths. I am OK with who I am, and I am even better with the potential I embrace when the opportunity comes knocking.

Do you have hobbies or interests that you are also passionate about?
With my passion project of The Recycled Pirate, I can create my own merchandise. My merchandise is my way of coaching the world. "See what you can do from an island in the Caribbean if you put your mind to it?" "See what you can do even when the odds are against you?" And I get to do that with my own quotes, that I write! People are wearing my t-shirts around the world and when they are wearing the t-shirts, somewhere, somehow, someone will be influenced by what I wrote. That is very dear to me.
 
If you as Andy would meet a stranger in the bus (let say in Miami or London) and they would ask you to introduce yourself what would you answer?
I am an emotional Intelligence officer, a facilitator and coach who brings people and projects together to a higher level of consciousness.


How would you describe Andy in one word or one sentence?
In personal life? A Pirate. I walk my own plank! Professionally, a Facilitator who makes sure values are honored.
Whom are the persons that have inspired you the most in your career?
Mostly regular people, no one famous. Luuk Weber, my business partner and co-founder of "Kolektivo", for sure. He's so motivated and dedicated and just like me, he wants to do good and inspire people. Simon Sinek, might come a close second.

What is a trait that is still work in progress?
Pfff, too many too mention, is everything an answer? The first that comes to mind is financial management. But I want to improve everything about myself, not because I'm not satisfied, I am, but I know I can still do so much better.


What was a defining moment in your life?
May 19th 2012, seeing my friend pass away in my arms. And the day my bonus daughter asked me to be her dad in the middle of La Granja.
Where do you want to be 10 years from now with your career?
I don't know, I hope to be happy and satisfied with my accomplishments and that my partner and I are preparing a new adventure for when our little one spreads her wings. Careers don't matter that much in my emotional spectrum.
What would you want your Loved Ones, family, friends and others to say about you let's say 20 years from now?
He f'n tried!

What makes you stay optimistic about the future of Curaçao as we are in the middle of a worldwide pandemic, recession and in the middle of growing environmental challenges because of the global warming consquences?
Don't look at what's going wrong, look at what you can contribute. This is an amazing time to live in. We have more knowledge accessible than ever at the tip of your finger. Look up what you can do to create a change today. I'm 44, the environmental challenges have been there all my life. People cry wolf about the economy for decades, yet there is more wealth today than a decade ago. Stop listening to the narrative and become the change you want to see. We have work to do!


Is there anything else that you would like to add?
With "Kolektivo" we are building a unique opportunity for Curaçao. The world will be coming out of "pandemic mode" soon, and just like after the 2nd World War, people will want to rebuild. This is the moment to put our hands together and our egos to the side. We, Kolektivo, are creating an abundant system that can regenerate itself. We have started with what we eat and how we consume, with a food forest and are taking it a step further with a community coin. We believe in the communities that are planting forests around the island. We believe in the communities that are creating a better tomorrow unselfishly. With CuraDAI,  the community coin, we are aiming to create an impact economy that will make doing good profitable and support these communities.
Contact information of Andrew 'Andy' Kirchner
- www.linkedin.com/andykirchner
- www.instagram.com/therecycledpirate
- www.twitter.com/andykirchner
- www.therecycledpirate.com


One of the 250 Influencers of Curaçao
Andy Kirchner is a "pure sang"- entrepreneur, public speaker, ecosystem builder, social entrepreneur that over the years has developed different brands. Be it his passion "The Recycled Pirate", creating for example his own merchandise like t-shirts with his own quotes sold to people all over the world. Or of late, more an emotional Intelligence officer, a facilitator and coach who brings people and projects together to a higher level of consciousness in "Kolektivo". Exemplifying the change he wants to see, Andy has beat the odds after surviving two major impacts in his life and turning challenges in life lessons and in that process transformed into a better person. With the latest venture "Kolektivo", Andy as co-founder is building a unique opportunity for Curaçao creating an abundant system that can regenerate itself by starting with what we eat, how we consume, planting forests around the island, creating a better tomorrow unselfishly. With CuraDAI he is aiming to create a community coin that will make doing good profitable and support these communities. For all these reasons we dearly love and deeply respect Andy and we consider him part of the 250 Influencers of the island representing the sustainable business sector and coaching sector.
Look at the list of the Influencers we have interviewed or reported on, up to now.
The goal of the core group of Share2Uplift for 2020
The goal of the Share2Uplift movement is to: "Identify 250 leaders from all walks of life to connect, align and create impactful changes in all walks of life, which includes intergenerational collaboration by the end of 2021." We will use interviewing Influencers, meet-and-greet events, "train-the-trainers"-programs on "Emotional Mastery" and "Intentionality "as national intervention strategies, to reach this goal on top of our goal to scale up the possibilities to connect, align and create impact via a virtual platform. We believe that with collaborating with Miguel Goede on the virtual Vision 2030 platform, we will accelerate the possibilities to connect the diaspora and others elsewhere in the world and on the island willing to constructively create impactful changes in Curaçao, to join. 

As Share2Uplift we are fully trying to align with this thinking of Center for Curriculum Redesign to promote this agenda in our educational systems and workplace. So, in that sense we fully support any initiative to make our educational system 21st century proof.

Share2Uplift aligners are those that:
– Create an inspiring vision of the future;
– Motivate and inspire people to engage with that vision;
– Manage delivery of the vision;
– Coach and built a team, so that it is more effective at achieving the vision.
These criteria are now being polished.
We also consider these 5 values of the most important ones for Share2Uplift aligners. They are:
• Peace from within;
• Compassion;
• Respectfulness;
• Integrity;
• Responsibility. As we will progress towards this goal we will update you on the progress.
Visit the website for more information.

Next MYM-platform session via Zoom
Our next MYM-platform session will be on the 20th of July (the 3rd Tuesday of the month) via Zoom, where we will present two chapters of the book "Think and Grow Rich" and the book "12 Rules for Life."


Think and Grow Rich
Chapters three and four of 'Think and Grow Rich' will be presented Haydee Hermans. This book has been called the "Granddaddy of All Motivational Literature." It was the first book to boldly ask, "What makes a winner?" The man who asked and listened for the answer, Napoleon Hill, is now counted in the top ranks of the world's winners himself.
The most famous of all teachers of success spent "a fortune and the better part of a lifetime of effort" to produce the "Law of Success" philosophy that forms the basis of his books and that is so powerfully summarized in this one. In the original Think and Grow Rich, published in 1937, Hill draws on stories of Andrew Carnegie, Thomas Edison, Henry Ford, and other millionaires of his generation to illustrate his principles. In the updated version, Arthur R. Pell, Ph.D., a nationally known author, lecturer, and consultant in human resources management and an expert in applying Hill's thought, deftly interweaves anecdotes of how contemporary millionaires and billionaires, such as Bill Gates, Mary Kay Ash, Dave Thomas, and Sir John Templeton, achieved their wealth. Outmoded or arcane terminology and examples are faithfully refreshed to preclude any stumbling blocks to a new generation of readers.
Stillness Is the Key
Instant #1 New York Times Bestseller & Wall Street Journal Bestseller
In The Obstacle Is the Way and Ego Is the Enemy, bestselling author Ryan Holiday made ancient wisdom wildly popular with a new generation of leaders in sports, politics, and technology. In his new book, Stillness Is the Key, Holiday draws on timeless Stoic and Buddhist philosophy to show why slowing down is the secret weapon for those charging ahead.
All great leaders, thinkers, artists, athletes, and visionaries share one indelible quality. It enables them to conquer their tempers. To avoid distraction and discover great insights. To achieve happiness and do the right thing. Ryan Holiday calls it stillness--to be steady while the world spins around you.
In this book, he outlines a path for achieving this ancient, but urgently necessary way of living. Drawing on a wide range of history's greatest thinkers, from Confucius to Seneca, Marcus Aurelius to Thich Nhat Hanh, John Stuart Mill to Nietzsche, he argues that stillness is not mere inactivity, but the doorway to self-mastery, discipline, and focus.
Holiday also examines figures who exemplified the power of stillness: baseball player Sadaharu Oh, whose study of Zen made him the greatest home run hitter of all time; Winston Churchill, who in balancing his busy public life with time spent laying bricks and painting at his Chartwell estate managed to save the world from annihilation in the process; Fred Rogers, who taught generations of children to see what was invisible to the eye; Anne Frank, whose journaling and love of nature guided her through unimaginable adversity.
More than ever, people are overwhelmed. They face obstacles and egos and competition. Stillness Is the Key offers a simple but inspiring antidote to the stress of 24/7 news and social media. The stillness that we all seek is the path to meaning, contentment, and excellence in a world that needs more of it than ever.

Subscribe by emailing us: sixtaivan@gmail.com or ivan@upliftingCuraçao.com and we will send you the Zoom link so that you can participate in our presentation of this book. 
Chapters three and four of 'Think and Grow Rich'  will be presented by Haydee Hermans.
'Stillness is the key' will be presented by Ivan Kuster.
Date: 20th of July
Time: 7.00 – 9.00 PM
Entrance fee: Free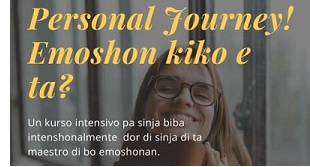 New workshops in Papiamentu on Emotions starting in July
Gran majoría di nos komo ser humano, ta pasando diariamente den un fluho konstante di diferente pensamentu i emoshonan. Esaki ta konta mas aún awor ku nos ta den e gara di COVID-19. Emoshon ta nos kompas interno. No tin emoshon malu ni bon, emoshonan tei pa guía. Nos tin ku atende ku nan i no neglishá, reprimí ni suprimí nan, pa nan no kausa efektonan negativo despues ku ta inesperá. Emoshonan por ta un insentivo pa nos desarojá e potenshal inlimitá ku kada un di nos tin komo persona.

Nos ke yudabo den desarojá esaki, dor di ofresé bo un "personal journey" di 15 siman. 
Nos ta ofrese riba 7 di Yuli di 12 pm – 2.45 session # 1 I un ripitishon 4 pm – 6.45 den e session # 2.

• maestría di bo emoshonan;
• kon di deshasí di emoshonan atrapá;
• biba un bida mas intenshonalmente;
• skucha bo intuishon mas mihó pa asina bo por ta mas kreativo i
• kon di laga loke bo a sinja bira un kustumber i transformabo komo persona.
Nos lo kuminsá 7 di Yuli.
Pa mas informashon i detajes di e suma ku ta kobra, tuma kontako ku un di e 3 fasilitadornan:
Haydee Hermans Soul Garden na telefón: 5639848
E-mail: soulgardenCuraçao@gmail.com
O'dennis Daal Master Your Mind na telefón: 5130409
E-mail: odennis.daal@mymcur.com
Ivan Kuster Uplifting BV na telefón: 6986437
E-mail: ivan@upliftingCuraçao.com
Website: www.upliftingCuraçao.com/workshop-emoshon-kiko-e-ta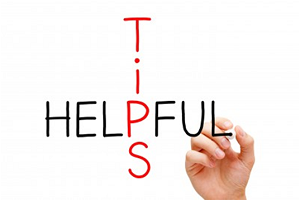 Personal Coaching tips
This week we will share some short videos on share some short videos of Simon Sinek, a British-American author and inspirational speaker. Every day of the week, we will upload one of these video-links on our Facebook.com/share2uplift page.
1. Simon Sinek: How to Be at Your Best Each Day - YouTube
2. Simon Sinek | Why You're Failing to Inspire ANYONE - YouTube
3. Simon Sinek - How to Turn Business Competitors into Rivals - YouTube
4. Simon Sinek's Top 5 Rules For Success (@simonsinek) - YouTube
5. How to Get UnStuck | Simon Sinek - YouTube
6. Simon Sinek | Start with WHY to inspire action (Super Quick Version) - YouTube
Categories: Influencers, 21st Century Mindsets, Share2Uplift