| | |
| --- | --- |
| Posted on May 31, 2021 at 12:55 AM | |
In this week's blog (31th of May – 6th of June), we will interview dr. Ursula Marchena; we invite you to our next Master Your Mind joint book presentation on the 15th of June from 7.00 – 9.00 pm via Zoom, presenting "Sapiens" plus "De meeste mensen deugen"; we invite you to our next Personal Journey's short summer courses of "Emoshon kiko e ta? Ki efekto e tin?" starting on the 7th of July at 9 pm session # 1 and at 2 pm session # 2. We will also share some short videos on Ayurveda and meditation techniques. Every day of the week, we will upload one of these video-links on our Fabebook.com/share2uplift page.
Influencer Ursula Marchena:
helping people become their best version
Could you share with us some information of your family life?
I was born in Curaçao, I am married and I have a daugther of 23 years and I have one younger sister. I had a great time growing up. My parents were very supportive to whom I am right now. From the moment I can remember, I was playing around with my dolls and it was related to care, like hospital care with my Barbie dolls as patients and I also played a lot in the garden and in hindsight it explains my deep fascination and passion for herbs. I would make tea from leaves I would collect from the garden and I had no idea what herbs were. From my mother I learned the love for gardening and until this day I plant a lot of herbs.
From my father I learned yoga and that has also influenced me a lot. I also had two aunts that were yoga teachers back then and the rest of my family are into law or they are linguists. Only my grandfather use to work as an assistant-pharmacist in a pharmacist. Probably that is were I got this interest to study medicine. I went to Radulphus College and after finishing it, I went to Washington DC in the USA and did my pre-medicine studies there. After that I went to Costa Rica and studied alopathic medicine and became a family practioner.

How long have you been a general practioner?
I am 23 years now a family practioner, but I always collaborated closely with the alternative medicine sector. I have always been willing to refer patients to alternative therapies, like to Rudolf de Wit, Kenneth van Eer for their knowledge of acupuncture and homeopathy. Dinah Veeris for her knowledge of herbs. Furthermore my husband is from India and every two years we visit India and there is where I've learned Ayurveda. I have also followed some courses on Ayurveda given by Carlo Monsanto in the past. In India Ayurveda is very normal and mainstream. A patient would prefer an Ayurveda general practioner over one applying alopathic medicine. So that is how Ayurveda crossed my path. But as I was working in Curaçao in an environment where SVB dictates our work more or less, I was unable to apply preventive medicine. Only if the patient is open for an alternative approach and willing to pay for these services, be it consultations or supplements that are recommend to them by me, does it work. During the start of Covid Pandemic, I felt that the Universe send me a Cue that now was the time to implement my approach and I ended up at Golden Village. Because of the Covid Pandemic, I started to see the absurdity of the situation I was in, as the whole world came to a stand still as there was no real solution readily available.
You are a holisitic general practioner, could you tell us what this entails and what it is not?
I have my own approach towards patients, but I don't reject the alopathic, main stream medicine. I firmly believe in a holistic collaboration with other practitioners applying the mainstream medicine approaches. Like if someone has some issue with his heart or a kidney problem, you can't just decide to suggest him to stop using his medicines, because he might have a permanently damaged heart or kidney situation. That is why I always, through forms patients have to fill in, create a medical file with the medical history of the patient, as this will make the subscription of certain herbs prohibitive for example. That is why I ask the patient for their last blood sample. I am very interested in herbelism and Ayurveda. Based on the constitution I would then tell the patient what I see, I classify the patient and determine what would be the best course of action to be taken, to balance this patient.




What is Ayurveda? 
It is the science of longevity. It connects the external universe with the internal universe and we help patients to integrate those two. So if a person is more like "fire" we would suggest actions, like types of food to eat, yoga poses, lowering of noise in his work and home environment, all to dim his fire. All in the name of prevention and balance.

How is it to work and create awareness on the importance for patients the approach their health from a holistic point of view and that they have the responsibility of their health in their own hands?
I would tell it to them straigth in their faces with a diplomatic touch. Some people where born with certain issues and some have genetic tendencies. But in the end, we are responsible for where we are now in this moment regarding our health. I would tell them that it is your choice to be healthier, balanced and become more mindful of what you put in your mouth, of what you say and of what you think.
What is your BIG WHY or driving motivation to be whom you are right now and doing what you are doing right now?
Everytime I see a person, how this person behaves and think, I can predict how this person would end up. But also what this person could do, to reverse the trend. So easy to do and so easy not to do it. Nature gives us everything in live to be happy and have a healthy life internally and externally, so they can become the best version of themself. That is my motto.
You are also partially involved with Golden Village and what made you join this platform that also serves as a meeting hub for like minded people?
To connect, align and create impact.This is the reason I joined because it is a meeting hub for like minded people and an opportunity to work together. Isn't it better for all of us that all of us are here in Golden Village? Especially these days where the Covid Pandemic has created an opportunity for some us to break the isolation and join together. It inspires us and gives us strength. We often feel alone and isolated and don't feel supported by the mainstream alopathic medicine practioners. If I would recommend "magnesium" and a specialist would say, absurd, this will not be the best way to go for the patient, right? I have had a lot of support of Rudolf de Wit, Carlo Monsanto and Angelo Luidens. They have been helpfull in these hard times where I had to, at times, overcome the sarcastic remarks of some colleagues. I am now where I just don't care so much anymore of what they say. I have made my decision as I have seen it enough in my life as I have accompanied people on their deathbed before they passed away. This feeling that you have experience it, have felt it, felt loved. If you haven't, you would feel disappointed. You have to be open for that and take actions and it is worth the disappointment. Our youth are not having fun these times. Because of Covid you are not even allowed to hug your teacher. I had such an easy childhood when I grew up compared to what they are going through right now.

When do you consider that you have been successfull in your personal and business/professional life, let us say 5 years from now?
I am already successful and I am already feeling it.


What are the challenges that you are dealing with? And how are you dealing with these different challenges you confront?
How to navigate between the regular, mainstream and holistic health sector. Unfortunately the main stream health sector is very quick to attack and it requires a lot of energy to go through this navigation in a safe manner.

Do you use your inner voice to evaluate when dilemma's show up?
I do it from my feeling part.
How does that work for you?
Under a tree in meditation.

How are you trying also to keep up with your personal knowledge and skills levels?
I read a lot and participate in courses, that is how I keep it up.


What are your strengths?
I love to smile a lot, I am a very positive person and I like to learn.


Do you have hobbies or interests that you are also passionate about?
Apart for the passion for herbs I am a bad cook. I love knitting, embroidery and I write a lot for myself and for the broader public.
I would like to interview people some where 1,5 to 2 years from now, to share with me the herbs they are cultivating. I would like to go around and find people In Curaçao involved in their own plantations. Since we had wide spread chigunguya, more and more people went back to nature. I do collaborate with Dinah Veeris and she is looking so young and energetic. Btw, she told me that is because of her herbal garden. But I want to do this and maybe Share2Uplift can give a helping hand in this.

How would you describe Ursula in one word or one sentence?
In love with this world.


Whom are the persons that have inspired you the most in your career?
Dinah Veeris because of her vast knowledge of local herbs and Vasant Lad my Professor in Ayurveda. On a personal level, my father.

What is a trait that is still work in progress?
Be bolder.


What was a defining moment in your life?
You know I have never gone through major crises in my life. I already knew intuitively that our body has a tremendous healing capacity. But to mention one defining moment that moment would be some years ago I had chikungunya and with this virus the mainstream medicine didn't know what to do exactly. A lot of people started visiting Dinah Veeris to get papaya leaves and from that day on I could notice more interest in preventive health care. I then also got dengue. This kept me one month long in bed. I am not a vegetarian but I am pescatarian. Through the healing capacity of my body and the use of natural remedies, I cured completely. And some colleagues of me, saw my blood samples and they were surprisded how well I healed. And I can see what these two virusses can do with some patients and then we also got zika and this became my defining moment as I saw how patients with a healthy lifestyle and that took good care of themselves using supplements and herbs, could heal slowly but surely completely. That was my defining moment. While other patients and the costs for their care in our health insurance system are sky high, they are still not completely cured. And last year we experienced the Covid Pandemic and this was my defining moment to change what I was doing as I personally had experienced total healing.


Where do you want to be 15 years from now with your career?
Be a 100 % holistic general medical practioner.
 
What would you want your Loved Ones, family, friends and others to say about you let's say 20 years from now?
Ursula brought a smile to their faces and helped me a little bit to become my best version of myself.
What makes you stay optimistic about the future of Curaçao as we are in the middle of a worldwide pandemic, recession and in the middle of growing environmental challenges because of the global warming consquences?
The people.
Is there anything else that you would like to add?
There is always hope.
One of the 250 Influencers of Curaçao
Dr. Ursula Marchena is a dedicated, open minded, curious (loves to learn), optimistic, holistic general medical practitioner, that loves life and loves to laugh. As a medical practitioner, she has always been open towards collaboration with alternative medicine and seeing it as complementary to the allopathic medicine. Her curiosity and openness made her study the benefits of medicinal herbs, she collaborates with Dinah Veeris and Ayurveda has led her to understand how important preventive medicine would be for her patients for who she cares for a lot. Over the years, she learned how powerful the healing capacity of the human body can be if this is based on a healthy life style added with supplements. Navigating between the regular and holistic health sector has been a continuous challenge, but after some hard lessons and experiences with chigunguya, dengue, zika and now Covid 19, made her all the more convinced that she should increase her efforts to stay this path. Because of her continuous efforts to complement the regular mainstream medicine with alternative medicine which includes medicinal herbs, we dearly love and respect Ursula Marchena and consider her part of the 250 Influencers of the island representing the sector Health sector.
The goal of the core group of Share2Uplift for 2020
The goal of the Share2Uplift movement is to: "Identify 250 leaders from all walks of life to connect, align and create impactful changes in all walks of life, which includes intergenerational collaboration by the end of 2021." We will use interviewing Influencers, meet-and-greet events, "train-the-trainers"-programs on "Emotional Mastery" and "Intentionality "as national intervention strategies, to reach this goal on top of our goal to scale up the possibilities to connect, align and create impact via a virtual platform. We believe that with collaborating with Miguel Goede on the virtual Vision 2030 platform, we will accelerate the possibilities to connect the diaspora and others elsewhere in the world and on the island willing to constructively create impactful changes in Curaçao, to join. Look at the list of the Influencers we have interviewed or reported on, up to now.

As Share2Uplift we are fully trying to align with this thinking of Center for Curriculum Redesign to promote this agenda in our educational systems and workplace. So, in that sense we fully support any initiative to make our educational system 21st century proof.

Share2Uplift aligners are those that:
– Create an inspiring vision of the future;
– Motivate and inspire people to engage with that vision;
– Manage delivery of the vision;
– Coach and built a team, so that it is more effective at achieving the vision.
These criteria are now being polished.
We also consider these 5 values of the most important ones for Share2Uplift aligners. They are:
• Peace from within;
• Compassion;
• Respectfulness;
• Integrity;
• Responsibility. As we will progress towards this goal we will update you on the progress.
Visit the website for more information.

Next MYM-platform session via Zoom
Our next MYM-platform session will be on the 15th of June (the 3rd Tuesday of the month) via Zoom, where we will present to you the book "Sapiens" and " De meeste mensen deugen".

"Sapiens" will be presented by Michiel van der Veur. 
"De meeste mensen deugen" will be presented by Ivan Kuster. 
Moderator Miguel Goede. 
One hundred thousand years ago, at least six different species of humans inhabited Earth. Yet today there is only one—homo sapiens. What happened to the others? And what may happen to us?
In this first volume of the full-color illustrated adaptation of his groundbreaking book, renowned historian Yuval Harari tells the story of humankind's creation and evolution, exploring the ways in which biology and history have defined us and enhanced our understanding of what it means to be "human." From examining the role evolving humans have played in the global ecosystem to charting the rise of empires, Sapiens challenges us to reconsider accepted beliefs, connect past developments with contemporary concerns, and view specific events within the context of larger ideas. Featuring 256 pages of full-color illustrations and easy-to-understand text covering the first part of the full-length original edition, this adaptation of the mind-expanding book furthers the ongoing conversation as it introduces Harari's ideas to a wide new readership.
Instant New York Times Bestseller. "The Sapiens of 2020." —The Guardian
"Humankind made me see humanity from a fresh perspective." —Yuval Noah Harari, author of the #1 bestseller Sapiens
If there is one belief that has united the left and the right, psychologists and philosophers, ancient thinkers and modern ones, it is the tacit assumption that humans are bad.
It's a notion that drives newspaper headlines and guides the laws that shape our lives. From Machiavelli to Hobbes, Freud to Pinker, the roots of this belief have sunk deep into Western thought. Human beings, we're taught, are by nature selfish and governed primarily by self-interest.
But what if it isn't true? International bestseller Rutger Bregman provides new perspective on the past 200,000 years of human history, setting out to prove that we are hardwired for kindness, geared toward cooperation rather than competition, and more inclined to trust rather than distrust one another. In fact this instinct has a firm evolutionary basis going back to the beginning of Homo sapiens.
From the real-life Lord of the Flies to the solidarity in the aftermath of the Blitz, the hidden flaws in the Stanford prison experiment to the true story of twin brothers on opposite sides who helped Mandela end apartheid, Bregman shows us that believing in human generosity and collaboration isn't merely optimistic—it's realistic. Moreover, it has huge implications for how society functions. When we think the worst of people, it brings out the worst in our politics and economics. But if we believe in the reality of humanity's kindness and altruism, it will form the foundation for achieving true change in society, a case that Bregman makes convincingly with his signature wit, refreshing frankness, and memorable storytelling.


Subscribe by emailing us: sixtaivan@gmail.com or ivan@upliftingCuraçao.com and we will send you the Zoom link so that you can participate in our presentation of this book. 
"Sapiens" will be presented by Michiel van der Veur.
"De meeste mensen deugen" will be presented by Ivan Kuster.
Moderator Miguel Goede.
Date: 15th of June
Time: 7.00 – 9.00 PM
Entrance fee: Free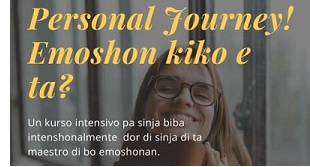 New workshops in Papiamentu on Emotions starting in July
Gran majoría di nos komo ser humano, ta pasando diariamente den un fluho konstante di diferente pensamentu i emoshonan. Esaki ta konta mas aún awor ku nos ta den e gara di COVID-19. Emoshon ta nos kompas interno. No tin emoshon malu ni bon, emoshonan tei pa guía. Nos tin ku atende ku nan i no neglishá, reprimí ni suprimí nan, pa nan no kausa efektonan negativo despues ku ta inesperá. Emoshonan por ta un insentivo pa nos desarojá e potenshal inlimitá ku kada un di nos tin komo persona.

Nos ke yudabo den desarojá esaki, dor di ofresé bo un "personal journey" di 15 siman. 
Nos ta ofrese riba 7 di Yuli di 9 am – 11.45 session # 1 I un ripitishon 2 pm – 4.45 den e session # 2.

• maestría di bo emoshonan;
• kon di deshasí di emoshonan atrapá;
• biba un bida mas intenshonalmente;
• skucha bo intuishon mas mihó pa asina bo por ta mas kreativo i
• kon di laga loke bo a sinja bira un kustumber i transformabo komo persona.
Nos lo kuminsá 7 di Yuli.
Pa mas informashon i detajes di e suma ku ta kobra, tuma kontako ku un di e 3 fasilitadornan:
Haydee Hermans Soul Garden na telefón: 5639848
E-mail: soulgardenCuraçao@gmail.com
O'dennis Daal Master Your Mind na telefón: 5130409
E-mail: odennis.daal@mymcur.com
Ivan Kuster Uplifting BV na telefón: 6986437
E-mail: ivan@upliftingCuraçao.com
Website: www.upliftingCuraçao.com/workshop-emoshon-kiko-e-ta
Personal Coaching tips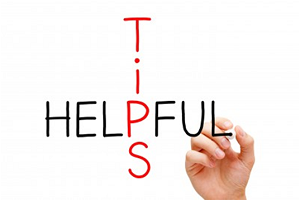 This week we we will share some short videos of Rutger Bregman on different subject matters like taxes, basic income and "previews of de meeste mensen deugen". Every day of the week, we will upload one of these video-links on Fabebook.com/share2uplift page.
 
1. AYURVEDA - from A Natural Way, a movie by Empty MInd Films - YouTube
2. Short film - Nature Calm | Healing with Nature | English (HD) - YouTube
3. Grow Your Own Pharmacy - An Introduction To Medicinal Plants | Auroras Eye Films - YouTube
4. How to Clear Your Mind - YouTube
5. Meditation Is Easier Than You Think - YouTube
6. Understanding the Monkey Mind with Yongey Mingyur Rinpoche - YouTube
Categories: Influencers, 21st Century Mindsets, Share2Uplift