| | |
| --- | --- |
| Posted on May 15, 2021 at 2:15 PM | |
In this week's blog (17th – 23rd of May), we will interview Charles do Rego, we invite you to our next Master Your Mind joint book presentation on the 18th of May from 7.00 – 9.00 pm via Zoom, presenting chapters 3 & 4 of "Think and Grow Rich" plus the book "12 rules of life"; we invite you to one of our next Personal Journey's "Emoshon kiko e ta? Ki efekto e tin?" and we will share some short videos on "Tula Curaçao's national hero, Human Rights and Roman Catholic social teachings". Every day of the week, we will upload one of these video-links on our Facebook page.
Influencer Charles do Rego: multifaceted, driven and committed
Could you tell us something about your upbringing?
I was born in January 1946, in the country side of Curaçao, and the second son of a contracted Portuguese oil worker who came to the island as an immigrant from the Azores and a native mother from a rural family. Due to the outbreak of the Second World War, my father who migrated in 1938 could not return to visit his family until March, 1946. He took his young family consisting of my mother and two kids with him and I spend most of my first year of life in Sȃo Miguel and afterwards in Madeira waiting for a ship to bring us back home. The family bond became very close on both sides as my father integrated well within the local and colored family of my mother. On the other hand, the Portuguese family fully accepted my mother of mixed ethnicity and held her in high esteem on our visit to the family in Ribeira Seca. When my father could afford it, he helped his whole family who were in dire circumstances in the economically backward Portuguese territories living under the dictatorship of Salazar. He took three brothers, a sister and his mother to Curaçao who lived as our extended family. They all integrated quickly and my upbringing was fundamentally as a "Yu di Kòrsou" (Curaçaoan) with a flavor of Portuguese culture, a peculiar situation at that time. The family was very religious and churchgoing and as good Catholics with Portuguese roots the Lady of Fatima was much venerated.
How did you experienced growing up in Curaçao as a son of a Portuguese migrant, as you have written a book on Portuguese immigrants, right?
At the individual level however, it was not quite an accomplishment to belong (partially) to an immigrant group and surely not to the Portuguese who were considered belonging to the lower strata, although white. Almost all immigrant children were bullied in those days of heightened nationalist fervors especially when outside their protective communities as were the compounds of the refinery. That was in particular the case of those of mixed origins. We had to struggle with the question of belonging, we were those "in between".

This was reflected among other in a rebellious attitude but also with the advantages of both sides such as love for the local culture and folklore and discipline, hard work and some ambitions to succeed. It also resulted in a broad mindedness and multiculturality at a relatively young age. See also my book on the Portuguese immigrants. I had to learn how to survive in these not always peaceful environments at school and on the street.


How supportive were your parents and helping you become who you are at this moment?
My parents were very supportive regarding our education, my father brought us daily to school and nothing was too much as long as we did our best and gave him a helping hand when asked for. He was quite unaware of the local schooling system and we were sent to the neighborhood school which provided only low-quality education; a fact that resulted in some hardships at the secondary level. But he was also very proud that his son reached the prestigious high school, Radulphus College. He died at the early age of 51 when I was 17, and on his bed commanded my mother to provide for my studies abroad. My mother, who became an orphan at the age of three, was very dedicated to her five kids but also very loyal to both sides of the family. She was referred to as Mai or mother for all friends and neighbors.
My parents received a few years of formal schooling but my father resulted a very skilled welder and metal worker at the refinery and soon started on his own with a specialized automobile service center. My mother was a trained seamstress and took jobs at home but quit work to raise her family. She was raised by her grandmother and afterward at her uncle's home until she married my father. Her uncle and aunt were considered our grandparents and taught me the local ways and the love for nature as did another uncle who would regularly take me to the western district of the island as a teenager. At the age of four we moved into our own house. From a poor worker's environment in the 1940s, soon we became a well-to-do upper middle-class family in the 1950s. It was also a multicultural environment with neighbors from Surinamese and Dutch roots, were often Dutch was spoken.
You went to Holland to study after you finished your High School in 1965, how much were you affected by all the changes in the world at that time?
In 1965, I went to study geography at the Catholic University in Nijmegen (The Netherlands).
The choice of geography was partially because of its conceived adventurous image. The faculty itself was quite conformist with strict rules and old-fashioned behavior. It however presented the opportunity to explore Third World matters as seen by some progressive scholars. Soon thereafter the student's movement became more militant demanding attention for the underdeveloped world, the peace movement and democratic changes at the universities. Typically, the conservative and provincial Nijmegen became the avant-garde of the democratic student's movement in which I took an active part.
Holland in itself was a completely different experience from Curaçao, not only regarding its climate and way of life. From a comfortable family setting I had to endure the hardships of student's life without sufficient financial means (our family business could not continue after the loss of my father). But all that was not important, it was as it was and above all I was on my own to wander around and ready to adapt to the student's world of Nijmegen. As a young fellow I liked the university setting and experienced the old-fashioned fraternities and conservative corpora of the elitist Catholic groups. But also, the takeover of the university's aula in 1968 by the students demanding democratic rights starting a new movement. In that small academic environment new bonds of lasting friendship developed, with both Antilleans and also with Dutch nationals.


The events which made a long-lasting impact on me at that time (1967 and later) were the seminars on Latin America exposing the revolutionary struggle for social liberation (John Gerassi) the developments in China with its new-build socialism (Mao), the Cuban experiment (Che Guevara), the African movements for national liberation and of course the anti-Vietnam War actions. But also, the progressive Catholic movement of the sixties (Camilo Torres) for which I was representing the Latin American continent at a big meeting of the Dutch Peace Movement in 1967. In spring 1968, I attended, together with my girlfriend who later became my wife and partner for life, a meeting of Pax Christie with representatives of Latin American progressive organizations near Bonn (Germany).

This motivated me to be more involved in the class struggle of the Latin-American people and its movements against the military dictatorships. It conducted also to a more in-depth analysis of the Antillean society and its social and political system. From an activist for more participation at the university level, I became a student's leader with a focus on the national question in the Dutch Antilles, i.e., the struggle for self-determination. This was more and more combined with the study of poverty and unequal opportunities as also a critical stand against the conservative political elite with a history of corruption and anti-democratic behavior. The Black movement ultimately, in the last years at the university, came under our attention.
Then came the Rebellion of May 30th, 1969 when a prolonged labor strike exploded in a devastating riot burning a big part of the commercial districts of Willemstad, which resulted in Holland sending marines to reestablish order. That was a turning point in our political consciousness as Antillean students and we were convinced that Curaçao needed a fundamental change.


In 1970 you returned to Curaçao with this new mindset and how did this influence your views and participation in the Curaçao society
Curaçao in 1970 was just climbing out of the rubbish of the revolt and progressive forces were looking for alternative solutions to social problems. We, my wife and I, were almost from the beginning (1972) involved in political discussions, social activism with labor unions, leftist intellectuals and neighborhood groups involved in community development projects. Those involvements were part of broader movements and theories and our activism was challenged by many from the established political, commercial and more conservative intellectual groups. We were seen as the new radicals also due to the fact that our first publications (Tribunal, 1973) were in the same format as the militant Vito before the revolt as a result of our cooperation with some radical individuals. That activity was however short lived and after long and sometimes bitter discussions we continued working on women rights, youth development, environmental protection and human rights soon to be followed by the movement for women rights of which my wife was a leading figure. Thus, from building a political pressure group we became protagonists for social change.
My involvement can be characterized as a writer (see publications in the "Aporte" magazine in the 80's) and as chairperson of the Human Rights Committee beside the study of the history of the enslaved. This "Komité" pa Derecho Humano (1981-1990) was initiated as a result of the political problems in Surinam with the dictatorial rule of the military leader Bouterse that soon resulted in the execution of adversaries and a civil war. Surinam was close to us regarding family ties and friendships due to a common long-lasting colonial history. One of the highlights were the actions carried out for the release of a local pilot who was waiting for trial without a clear case and perspective in a Venezuelan jail. The actions carried out in particular by me involved the Antillean government, the Minister of Justice and brought me several times to Coro (including visits to the carcel) and finally to the Attorney General in Caracas. All supported by a high-ranking member of the Dutch Embassy staff who gave the necessary protection for this operation that was not without some risks. At the funeral of Hirohito in Japan (1989) the Dutch and Venezuelan ministers of external relations agreed upon the release of the pilot. The "Komité" was organized in the same way as other groups for human rights in the region and focused on anti-dictatorial regimes and exposing oppression and denial of rights. We had our own paper, organized a cultural manifestation and held meetings to inform and to motivate people on human rights issues. We also helped some refugees and set up solidarity actions. The "Komité" was active until 1990.


What was a defining moment in your life?
A turning point in life and career was a serious traffic accident (April, 1984) involving my wife and me. It took us from an active life to a life of recovery for almost two years. From activism I became more interested in community work and the study of social history. Out of these came the publication on the slave resistance in the Rebellion of 1795, first in a booklet in 1982, and a more elaborate edition in 1995 next to a yearly remembrance of the slave route to freedom.


In the meantime, my occupation as a teacher at the Teacher's Training Institute evolved in the fields of geography and social studies and in 1981, I was appointed deputy director of the institute. Much of my focus was the formation of critical thinking and to develop social responsibilities. Geography lessons were particularly focused on the natural environment and its conservation. Cultural expression and history also were instrumental in the creation of more consciousness.
We had debating groups and a student's choir with songs about social problems; the so called cancion social, well known in Latin America by Ali Primera, Quilapayún and Mercedes Sosa. However, my progressive stand and my participation in union actions and in the "Komité" were not considered appropriate and the board rejected me as candidate for the position of general director and I decided that it was time to quit. By that time (1992),

I had just received my MBA degree from the Erasmus University of Rotterdam and new opportunities presented. These were a post as Advisor and Secretary for the official Committee on Constitutional Affairs (1992-1994) at the time of deliberations between Curaçao and The Netherlands, which took me to encounters with the Dutch Cabinet and efforts to form a common front against Dutch policy makers.

 Next, I took an assignment as Coordinator for Environmental Management (1994-1996) resulting in the passing of the Environmental Law and attending the SIDS-Conference in Barbados. In 1997 I accepted to be a change manager at the Civil Registry & Elections Office as a public servant. The realized change was profound and well accepted and I was no longer considered a teacher or an activist but a professional manager; particularly in the fields of registry of personal data, client-oriented service, new facilities and automation. Fundamental changes were introduced in the electoral process such as the use of voting machines, streamlining of procedures, international cooperation and by inviting international observers for the first time.


But I also wanted to fulfill an academic dream as a researcher although it was difficult to reject some offers to work on certain important projects in a developing country in much need.
Could you elaborate somewhat more on your active life of social engagement and tell us something of your publications on different subject matters you were involved in?
My life can be characterized as very active and constantly engaged in one or other assignment or self-chosen project or busy with helping someone or an organization out of their troubles. I have been driven by the principles of social justice and equal treatment of people. That's why I choose to be a teacher, and in particular at the teachers' training institute, and later to become a public servant. The choice for constitutional affairs was motivated partially by my activist years and that of the environment by my study of geography and my love for nature.


My inclination to study slavery, colonial relations and plantation life stemmed from my interests in social history, to know my country better and to provide our people with relevant and historically correct information. Much more should be done to present correct, i.e. facts based, information about our social history. Much of my research can be found in (among other): "Slavery and Resistance. The Rebellion of 1795" with an introduction of Lio Janga (2009);


De vlam van de opstand, ontstoken door externe krachten? Kristof (2013);

Tula Inspiradó. Ninsee (2009) and the most recent: Niets anders dan onze vrijheid. Archiefvriend (2020).

Another related and impacting production was: Santa Martha Grandi. Het verhaal van een plantage, together with Eddy Baetens (2009).
Having done in-depth research of the former enslaved people for many years I thought it would give a broader view and more insight in our society when some analysis is done on the immigrant groups and their eventual inclusion in Curaçao society. This resulted in the next publications (selected):
The Portuguese Immigrant in Curaçao. Immigration, Adaptation and Integration in the 20th Century. LACS. (2009); The Portuguese Labor Migration to Curaçao. In Caribbean Studies. (2014);
Social Inclusion and Sustainable Livelihood Trajectories of Portuguese Immigrants in Curaçao (co-author J. de Bruijn), Kon. Brill. (2016); Van Immigranten naar volwaardige staatsburgers. Het proces van adaptatie en integratie. In Archiefvriend -2018.


Another topic was the uprising of the 30th of May, 1969. Some publications are:
Social Mobility and Political Trends in Curaçao since the uprising of the 30th of May 1969. In Iguana Newfound Voices. (2011) and Partisipando leu for di kas; testimonio di 30 di mei na Hulanda. In Creative Contradictions. (2019). 


Almost all my research was done after retirement in 2006. On the managerial side, I took several executive positions, always by invitation and always looking for the effect on our development such as the Scholarship foundation (SSC), the Funds Distribution AMFO and in the field of education.


From 2011 – 2016, I was member of the high and prestigious Council for Advice (Raad van Advies) and from 2013-2020 part of the board of the Public Bureau of Accountants (SOAB). All of them time consuming and highly professional positions. And in the meantime, I acted as chairperson of the Council for Monuments for 8 years.


In 2012 I got a call to become involved again in the electoral process due to problems regarding the political institutions since our country became an autonomous part of the Kingdom of the Netherlands in 2010. Political tensions were high at election time and Curaçao needed a professional and independent body to do the job.


The executive function as vice chair on the board of the Electoral Council was a very responsible one and the elections had much impact on the community. Especially when an election had to be organized in a highly polarized political setting as was in 2012, 2017 and again in 2021.
My professional occupations were varied and those with the most personal impact were:
- Being a teacher receiving the warmth and dedication of my students
- Transforming the Civil Registry as a magna project in the late 90's
- Executing the most difficult and stressful elections in 2017 as chairperson, followed by the most complicated one (under Covid-19) in 2021.
Has there been a time in your life when you were not active and having extra responsibilities as a member of our society?
Only when we got a serious traffic accident in April 1984 and my wife was severely injured and spent more than a year and a half in different hospitals of which 3 months in Holland that I had to take time off. Later when I was studying for my MBA degree, in 1990-91, the only activity next was to keep up my duties at the office and not to take any other endeavor.
What is your BIG WHY and driving force?
My driving force to go along is the urge to make a difference in the struggle for more social justice and equity. During the last years of my study, I became aware of the inequality in society and lack of value for life and nature in the world. The more involved I became later, the more stringent these universal problems popped up. Discipline, focus, commitment and hard work were basic elements for progressing in life. More recently my vision has adapted to the oriental wisdom of seeking harmony in all we do and are part of. To concentrate more upon what you can change without neglecting the whole spectrum.
What are your passions and hobbies?
Of course, there were times with less activity and action but almost never without extra responsibilities. In those periods I used to spend more time with cultural activities as traditional dances, yoga classes, hiking, classes of music history and so on. I loved to be active in sports and swimming was always a good choice and I have a certificate of open water scuba diving (1981).
But most of the time I spent it practicing Aikido as a martial art. I became a San Dan (third blackbelt) given by Sensei Yamada of the US Aikido and Sempai or assistant teacher for many years in the Aikikai of Curaçao with Sensei Wong. I have done this art for almost 22 years and try to keep me in shape thereafter. Aikido has more to offer than self-defense, it is an art of power and movement and is based on oriental wisdom of how to deal with life and its challenges.


But in order to keep up, I have taking opportunities to study and doing research in social history with visits to the National Archives, searching relevant websites, reading articles and books and receiving links and articles on my subjects. When possible, I would attend seminars, conferences and nowadays webinars.


Whom are your role models?
There are too many excellent persons in my life which served as role models that makes it difficult to select a few. I will limit myself to mention those teachers of history, the lecturers at the university, the authors of books on new insights in the struggle of mankind to overcome problems, those who took a stand against injustice and gave us a new vision. I admire those who in difficult moments kept on going for their ideals discarding problems to continue their struggle for a better world. I admire those who did not put material gains and political status or personal glory first.
What do you want your loved ones, family and close friends to say about you let's say 10 years from now?
Over about 10 years I hope to be 85 and have no intention to live a highly stressful life by that time. I will in the first place go for a healthy lifestyle, to have family and friends around and to seek harmony. I will never forget the lessons from the past, and I shall keep on studying to acquire more knowledge. To study is to think, and be always a teacher to pass lessons of life over to the next generation. And let's not forget that the world is constantly on the move.
For more information contact:
Charles do Rego
chalsdorego@yahoo.com
One of the 250 Influencers of Curaçao
Charles do Rego is a driven, committed, researcher, author, change manager, basically a multi-faceted person with an urge to make a difference in the struggle for more social justice and equity. Becoming aware of the inequality in society and lack of value for life and nature in the world, triggered him at a young age and he later adapted his vision to the oriental wisdom of seeking harmony in all we do and are part of. Concentrating more upon what you can change without neglecting the whole spectrum. During his whole life, he has been involved in numerous activities as a protagonist for social change which involved labor unions, leftist intellectuals and neighborhood groups, women rights, youth development, environmental protection and human rights (Komité pa Derecho Humano), which illustrates his perseverance and courage over all these years. His professional occupations were varied and those which he considered to have the most personal impact were: Being a teacher and receiving the warmth and dedication of his students; transforming the Civil Registry as a magna project in the late 90's. And executing the most difficult and stressful elections in 2017 as chairperson, followed by the most complicated one (under Covid-19) in 2021. His multiple interests are also illustrated in his hobbies, like culture, sports and research in the history of the island. His humanity is illustrated in his willingness to help individuals, organizations and the society at large whenever there was a need for that. Because of this and his continuous drive to acquire more knowledge and sharing his wisdom as a teacher to the next generation, we dearly love and deeply respect Charles do Rego. We consider him part of the 250 Influencers of the island representing the sector Culture and history.
The goal of the core group of Share2Uplift for 2020
The goal of the Share2Uplift movement is to: "Identify 250 leaders from all walks of life to connect, align and create impactful changes in all walks of life, which includes intergenerational collaboration by the end of 2021." We will use interviewing Influencers, meet-and-greet events, "train-the-trainers"-programs on "Emotional Mastery" and "Intentionality "as national intervention strategies, to reach this goal on top of our goal to scale up the possibilities to connect, align and create impact via a virtual platform. We believe that with collaborating with Miguel Goede on the virtual Vision 2030 platform, we will accelerate the possibilities to connect the diaspora and others elsewhere in the world and on the island willing to constructively create impactful changes in Curaçao, to join. Look at the list of the Influencers we have interviewed or reported on, up to now.

As Share2Uplift we are fully trying to align with this thinking of Center for Curriculum Redesign to promote this agenda in our educational systems and workplace. So, in that sense we fully support any initiative to make our educational system 21st century proof.

Share2Uplift aligners are those that:
– Create an inspiring vision of the future;
– Motivate and inspire people to engage with that vision;
– Manage delivery of the vision;
– Coach and built a team, so that it is more effective at achieving the vision.
These criteria are now being polished.
We also consider these 5 values of the most important ones for Share2Uplift aligners. They are:
• Peace from within;
• Compassion;
• Respectfulness;
• Integrity;
• Responsibility. As we will progress towards this goal we will update you on the progress.
Visit the website for more information.

Next MYM-platform session via Zoom
Our next MYM-platform session will be on the 18th of May (the 3rd Tuesday of the month) via Zoom, where we will present two chapters of the book "Think and Grow Rich" and the book "12 Rules for Life."
Chapters three and four of 'Think and Grow Rich'will be presented Jeanine Constansia-Kook.
This book has been called the "Granddaddy of All Motivational Literature." It was the first book to boldly ask, "What makes a winner?" The man who asked and listened for the answer, Napoleon Hill, is now counted in the top ranks of the world's winners himself.
The most famous of all teachers of success spent "a fortune and the better part of a lifetime of effort" to produce the "Law of Success" philosophy that forms the basis of his books and that is so powerfully summarized in this one. In the original Think and Grow Rich, published in 1937, Hill draws on stories of Andrew Carnegie, Thomas Edison, Henry Ford, and other millionaires of his generation to illustrate his principles. In the updated version, Arthur R. Pell, Ph.D., a nationally known author, lecturer, and consultant in human resources management and an expert in applying Hill's thought, deftly interweaves anecdotes of how contemporary millionaires and billionaires, such as Bill Gates, Mary Kay Ash, Dave Thomas, and Sir John Templeton, achieved their wealth. Outmoded or arcane terminology and examples are faithfully refreshed to preclude any stumbling blocks to a new generation of readers.


'12 Rules for Life', an antidote to chaos," will be presented by Karin Hermans and Ivan Kuster.
What does everyone in the modern world need to know? Renowned psychologist Jordan B. Peterson's answer to this most difficult of questions uniquely combines the hard-won truths of ancient tradition with the stunning revelations of cutting-edge scientific research.
Humorous, surprising and informative, Dr. Peterson tells us why skateboarding boys and girls must be left alone, what terrible fate awaits those who criticize too easily, and why you should always pet a cat when you meet one on the street.
What does the nervous system of the lowly lobster have to tell us about standing up straight (with our shoulders back) and about success in life? Why did ancient Egyptians worship the capacity to pay careful attention as the highest of gods? What dreadful paths do people tread when they become resentful, arrogant and vengeful? Dr. Peterson journeys broadly, discussing discipline, freedom, adventure and responsibility, distilling the world's wisdom into 12 practical and profound rules for life. 12 Rules for Life shatters the modern commonplaces of science, faith and human nature, while transforming and ennobling the mind and spirit of its readers.
Subscribe by emailing us: sixtaivan@gmail.com or ivan@upliftingCuraçao.com and we will send you the Zoom link so that you can participate in our presentation of this book. 


Date: 18th of May
Time: 7.00 – 9.00 PM
Entrance fee: Free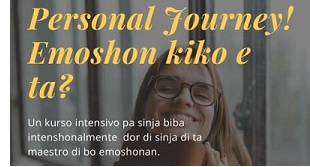 New workshops in Papiamentu on Emotions
Gran majoría di nos komo ser humano, ta pasando diariamente den un fluho konstante di diferente pensamentu i emoshonan. Esaki ta konta mas aún awor ku nos ta den e gara di COVID-19. Emoshon ta nos kompas interno. No tin emoshon malu ni bon, emoshonan tei pa guía. Nos tin ku atende ku nan i no neglishá, reprimí ni suprimí nan, pa nan no kausa efektonan negativo despues ku ta inesperá. Emoshonan por ta un insentivo pa nos desarojá e potenshal inlimitá ku kada un di nos tin komo persona.

Nos ke yudabo den desarojá esaki, dor di ofresé bo un "personal journey" di 15 siman. Den e 15 simananan aki nos lo sinjabo:
• maestría di bo emoshonan;
• kon di deshasí di emoshonan atrapá;
• biba un bida mas intenshonalmente;
• skucha bo intuishon mas mihó pa asina bo por ta mas kreativo i
• kon di laga loke bo a sinja bira un kustumber i transformabo komo persona.
Nos lo kuminsá Yanuari bèk.
Pa mas informashon i detajes di e suma ku ta kobra, tuma kontako ku un di e 3 fasilitadornan:
Haydee Hermans Soul Garden na telefón: 5639848
E-mail: soulgardenCuraçao@gmail.com
O'dennis Daal Master Your Mind na telefón: 5130409
E-mail: odennis.daal@mymcur.com
Ivan Kuster Uplifting BV na telefón: 6986437
E-mail: ivan@upliftingCuraçao.com
Website: www.upliftingCuraçao.com/workshop-emoshon-kiko-e-ta
Personal Coaching tips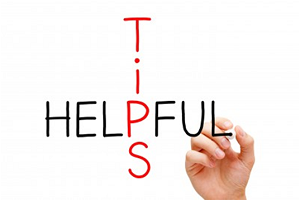 This week we we will share some short videos on "Tula Curaçao's national hero, Human Rights and Roman Catholic social teachings". Every day of the week, we will upload one of these video-links on Fabebook.com/share2uplift page.
 
1. Tula the Revolt - Officiële trailer - YouTube
2. Human Rights Explained In a Beautiful Two Minute Animation - YouTube 
3. History of Curaçao - YouTube
4. Aikido Performance Clip Sandan Test, June 2006 - YouTube
5. Democracy | Educational Videos for Kids - YouTube
6. The Seven Principles of Catholic Social Teaching - YouTube
Categories: Influencers, 21st Century Mindsets, Share2Uplift