| | |
| --- | --- |
| Posted on April 17, 2021 at 2:40 AM | |
In this week's blog (19th – 25th of April), we will interview O'dennis Daal, Giovanni Abath and Carlo Monsanto as they will update us on the progress of their activities, we invite you to our next Master Your Mind joint book presentation on the 20th of April from 7.00 – 9.00 pm via Zoom, presenting two chapters of "Think and Grow Rich" plus the book "Living in the flow"; we invite you to one of our next Personal Journey's "Emoshon kiko e ta? Ki efekto e tin?" in May and we share some short videos on"Coaching". Every day of the week, we will upload one of these video-links on our Facebook page.

Interview O'dennis Daal

Could you tell us what has happened since we interviewed you February 2018 with regards to your efforts to increase awareness among your clients and in Curaçao based on your work as a coach and trainer with your Company Name that says a lot "Master Your Mind?"
I kept working on introducing more people to a greater personal awareness through my private and business clients and I also kept doing "live"- Facebook interviews in my Master Your Mind Facebook program. In 2019, I decided to join Haydee Hermans (Soul garden Curaçao) and Ivan Kuster (Uplifting BV) in offering a new approach we called "Emoshon kiko e ta? Ki efekto e tin?" (Emotions what are they? And how does it affects us?). We concluded, that trapped emotions, was the fundamental reason why people acted in the way they acted without knowing that their driving force are their trapped emotions. So, we added emotional mastery to the self- awareness aspect that I kept offering. These trapped emotions, function like a thermostat that is being turned on and off when they are being triggered. This is influencing people big time. We started offering Personal Journey's for 15 weeks aimed at making them on a deeper level self-aware of their emotions and offering them the opportunity to master and release these emotions and not suppress of repress them, as most of us are being conditioned, to do. Making them conscious of their sub conscious programs that are not beneficial for their own sake. By offering them an opportunity to reprogram these disempowering beliefs and programs that in the end helps influence their behavior, so that they come to live more intentionally. Releasing trapped emotions affects their cognitive abilities, their creativity, decision making, quality of their relationships and their mental and physical health in a positive way.
We have come to learn that by releasing of trapped emotions, participants in the 15 week's journey start flowing better in all aspects of their lives and start flowing more in alignment with their life's purpose. Of course, I continued on my quest for more personal development, which is a promised I made to myself, to keep on growing, keep on learning and be able to help other people.

How has the Covid-pandemic affected your business?
I personally was affected by the Covid pandemic. I have noticed that people became more critical because they wanted to protect themselves, which is understandable. I work a lot in One-on-One "live"- sessions and some clients in these times didn't want to do this. So, the amount of sessions lowered and some of my corporate clients stopped projects that is was involved in, others closed their doors and basically are not offering training to their employees. This affected my business for sure forcing me to become creative and offering the same content in a different "on-line" way. But this is very impersonal, some even compare on-line coaching like it is a you tube channel that they are following. They feel that it is different, not having the necessary personal connection. All these factors have affected my business, but I don't see it as a stop, but an incentive to become more creative, stay optimistic and look for other alternative ways to offer my services. This has also been an interesting year as I decided to step into the world of politics and in that sense expand my circle of influence and be better able to contribute on a larger platform. I came to realize that the issues we have as an country were being dealt with on a much too general and too superficial way. I decided to join the political arena to create awareness to address our challenges with lot more depth.


What are some of the obstacles that you are encountering to make people more aware of the importance of having a healthy life style?
People have the tendency to see, that what has triggered the manifestation of their problems as the problem. They don't see it as an awakening moment. They analyze a problem and see these external circumstances as the cause of their problems. They don't analyze deeper to understand that the seeds they have planted is causing their problems or that their own personal dis-balances on a personal level causing the problem that is manifesting itself. All of this with the intention to increase their level of consciousness and to enable them to develop themselves and grow as human beings.
So, people constantly stay in the "blame game" and they are constantly seeing themselves as the "victims of the circumstances", without really understanding what their feelings or emotions are trying to communicate to them. These feelings and emotions might be saying to them, that they have planted the wrong seeds or that they are running off track from their real purpose in life and that they are blaming the messenger and don't understand the message that is communicated to them. The feeling or emotion is basically trying to communicate to them. Their interpretation of their emotions is the opposite. Instead of "Victims" they miss the mark of becoming the "Victor". It is telling them:
• What actions they need to take and that they should take their own responsibility;
• To undertake the necessary actions that will result in outcomes that inspire them instead of expiring them;
• To become less sympathetic towards other people but become more empathic towards other people;
• To go from un-elevated emotional states, into more elevated emotional states;
• To do the opposite of what you are doing, to reach another level of alignment with their life purpose and flow and to regain their life balance and inner peace. Often this means that people need to take their own responsibility.
How are you finding ways to overcome these obstacles?
What really helps is, at times literally, put a mirror to people to look in and ask them clarifying questions. These clarifying questions can lead to self-discovery. This self-discovery is part of self-growth and it is the moment this person accepts responsibility that I can choose to be part of the solution. My life partner has come in my life to help me heal wounds from my childhood. So once a person has become more self-aware by asking them questions, this person becomes more willing to accept that they need to change. But willingness to change is not the same as being determined to change. In our culture people are still in the mode to ask me as a coach: "What do I do now? What do I need to do?"
Especially in the beginning we need e helping hand to find a creative way and see the same situation as an opportunity to enhance our quality of life. So, in this sense I am so happy that I am a Life Coach and that I can help them to become self-aware and also give them a helping hand if they decide to change. I will guide them to not only "go through situations", but "to grow through situations".


What are some of the next steps that you are planning to do in the short and long term and how can we as Share2Uplift help in your endeavors via "Connecting, aligning and enabling impactful collaborations".
As we are still in the lock down now, as we speak (the midst April 2021), a lot more will need to happen on-line. It is still unclear when we could start having "live"- sessions again. This is bringing me to the point to offer in the short term and long term what I have as "on-line products" via a platform we are considering to work with. This is for all those whom are highly interested, so that they can buy these on-line products at a reasonable price, while it also helps people getting the right tools to fit their necessity and this will also generate new income.
At the other hand the situation also forces me to look for more creative ways to multiple my sources and it has lead me change my business model.
What Share2Uplift offers that I really appreciate is, through for example book presentations but also via other ways and means the drive to continuously look for new insights, helping to keep our knowledge and skills level "up to par" and triggering our creativity, so that I can make a bigger impact on my clients, Curaçao and in the world at large. Furthermore, I think that we should breakdown the 15 weeks "Emoshon kiko e ta? Ki efekto e tin?" workshops in smaller bites and made teasers accordingly because I firmly belief that what we offer is essential that could make or break people and their impact in our society. In this I see the collaboration with Share2Uplift so that we can continue to have an innovative and creative impact in our society.



 Interview with Giovanni Abath
Could you tell us what has happened since we interviewed you October 2019 with regards to your work as an artist, actor, story teller and director?
Well in general terms I must say, since we have met in 2019, that we are doing ok. I am alive, I am healthy and I have a job. Furthermore, after we have met, I have also made use of some great opportunities as an artist. I have sold some of my arts works and in the meantime, I have made some new works of art based on the inspirations that I have gotten.
But I have also experienced something very significant for me as an actor. I had an unique opportunity as an actor to act with Doña Rina Penzo, as the main character, in a short movie:
" La Dama Blanca", that will be launched soon. It's premiere has been postponed because of the Covid 19 pandemic twice already. For me this was special and awesome because I had the opportunity to work with one of the greatest actresses of Curacao, Doña Rina Penzo and for me in my career as an actor in Curacao, this was a very special experience.


In September 2020 there was the premiere of the film "Buladó" and I appeared in this film that won a Golden Calf for best movie at the awards ceremony of the fortieth edition of the Netherlands Film Festival (NFF) in Utrecht in October 2020. I featured as an artist in a tree that was an important element and this tree was a piece of art in itself. The movie was also selected to represent the Netherlands in the International Feature Film category of the Academy Awards and thus joined the race for an Oscar and this film also went to win an award in a festival in New York. Which for me was very important not only as an actor but also as an artist.
On top of this we, that is me and my wife Angelica, are expanding our company. Every single day we are trying to improve, innovate and keep the company going in these times of the pandemic and we are hoping for better times to come. But if I would evaluate the past 1,5 year and choose between if it was "good" or "bad", I would say it was "good".
How has the Covid-pandemic affected your business as an artist but also your work as an actor and director?
I would say that if you look at how the pandemic has affected the whole world, how it has affected us, depends greatly how you see the pandemic. I am of the opinion from day one, that moments of crisis, are moments for opportunities. This means that in general terms contrary that a lot of people say: "That Covid has affected us heavily, I am saying that there a lot of opportunities in the situation Covid has created. So you will not find me say like….heh, heh, this Covid pandemic has really hit us very hard and I am saying this that although are two biggest activities of our business that generates our biggest turnovers, namely activities related to the Carnival celebrations and also the New Year's decorations have affected us a lot ..for me though the fact, that I was unable to earn lots of money doesn't mean that I am doing bad.


The film "Bulado" which I had a role won prices. Furthermore as I mentioned in my answers on your first question, the premiere of the film was postponed twice because of the pandemic, I also look back at this from the point of view that it was better to postpone instead of launch it during the pandemic anyway, because people wouldn't attend it easily because of the pandemic. So it was better to postpone. With regards to my art works, art if infinite. If it won't sell today it will sell tomorrow. Again, it depends on your perspective to look at things. If I have enough work at this moment to pay for my expenses and keep us in a stable position, that for me is enough in times of a pandemic. And I am preparing myself because just like all other pandemics in the past, this one too shall pass. If I would be given life when the pandemic is over, then we will in a position to become rich, let me put it this way.
What are some of the obstacles that you are encountering? And how are you finding ways to overcome these obstacles?
MMy biggest obstacle at this moment is finances, like almost everyone these days. You have to be creative to lower your costs and make use of every project that comes up to cover my expenses. This is my biggest obstacle. And this is what we are doing, we are lowering our costs, we are becoming more efficient with the materials I use, I re-use lots of materials, and that is what I do and this is the way how we shall overcome this pandemic. And again work and make works of art, prepare myself, so that we can hit the ground running after the pandemic is over.
What are some of the next steps that you are planning to take in the short and long term and how can we as Share2Uplift help in your endeavors via "Connecting, aligning and enabling impactful collaborations".
In the long and short term our goals are very visionary. We are preparing to open a venue where I, btw my artistic name is "7.1" the numerical version of my name, would show case all my works of art and all of this is already approved. We will start by the end of this month April, to work on the renovation of this venue and this will be combined with a 5-star TOP restaurant. Share2uplift might help us as we are looking for an operator for the restaurant. You never know maybe via your social media outlets we might find someone who is interested and would like to look at the plan and ideas that we have. This would be operational after we out the Covid pandemic.


Interview with Carlo Monsanto

Could you tell us what has happened since we interviewed you March 2021 with regards to your efforts to increase your efforts to promote the Inside Out Learning Experience Ecosystem (IoLee)-approach locally and all over the world?
Covid happened! I became involved in different educational processes and researches to help globally mitigate the effects of COVID-19 and the pandemic. At the time spreading was as low as could be in Curaçao. Now it has grown out to be overwhelmingly high. The people of Curaçao deserve to know all possible solutions to their present challenges.



How has the Covid-pandemic affected your efforts over the past year to contribute to well-being in the world?
The Covid pandemic helped evolve my capacity to inform, guide and train more people. For instance, I have co-authored a COVID-19 related cover-page research article in the MDPI Antibody Journal; I am collaborating with various researchers and have helped to further define and evolve IOLEE's novel theoretical and practical (Quantum theory based) framework and approach to evolve resilience, well-being, and group-intelligence. I have also recently been appointed Research Lead at The Laszlo Institute of New Paradigm Research (Trieste, Italy) (www.thelaszloinstitute.com). My team and I are ready to start our work. I will keep you updated about our developments.
What are some of the obstacles that you are encountering and how are you finding ways to overcome these obstacles?
The most important obstacles that I/we encounter in our work, are the opinions and wrongful assumptions that are being packaged as facts, which can easily be fact-checked by reading corresponding scientific literature. Our current work is considered groundbreaking by scientists who have been informed about this work. We just focus on presenting IOLEE, and let participants in our programs make up their own mind. We help to significantly expand the capacity of learners to understand themselves and the world they live in.


What are some of the next steps that you are planning to do in the short and long term and how can we as Share2Uplift help in your endeavors via "Connecting, aligning and enabling impactful collaborations".
As director of IOLEE ECOSYSTEM, I am involved in helping communities become more resilient through a unique new paradigm education framework and practices. I refer to IOLEE, Inside Out Learning Experience Ecosystem. For this reason we have started to build our first community of IOLEE facilitators in Curaçao since 2019.


IOLEE develops the capacity of members of a community to perceive their subtle connection. It significantly increases their understanding of what goes on within and among themselves. It enhances the quality of life, well-being, and resiliency. It helps mitigate the complex stress-inducing effects of adverse situations, such as the current pandemic. We offer educational consultancy services to institutions, individual and group mentoring processes, facilitators, and train-the-trainer programs. The first IOLEE facilitator has just been certified, which is why Share2Uplift is a strategic partner in our effort to connect and enable impactful collaborations in Curaçao and the Caribbean region.


We are also in a process of developing research collaborations with research/academic institutions worldwide. The objective being to scientifically validate IOLEE's groundbreaking framework and process and develop transformational programs and technology.
The goal of the core group of Share2Uplift for 2020
The goal of the Share2Uplift movement is to: "Identify 250 leaders from all walks of life to connect, align and create impactful changes in all walks of life, which includes intergenerational collaboration by the end of 2021." We will use interviewing Influencers, meet-and-greet events, "train-the-trainers"-programs on "Emotional Mastery" and "Intentionality "as national intervention strategies, to reach this goal on top of our goal to scale up the possibilities to connect, align and create impact via a virtual platform. We believe that with collaborating with Miguel Goede on the virtual Vision 2030 platform, we will accelerate the possibilities to connect the diaspora and others elsewhere in the world and on the island willing to constructively create impactful changes in Curaçao, to join. Look at the list of the Influencers we have interviewed or reported on, up to now.

As Share2Uplift we are fully trying to align with this thinking of Center for Curriculum Redesign to promote this agenda in our educational systems and workplace. So, in that sense we fully support any initiative to make our educational system 21st century proof.

Share2Uplift aligners are those that:
– Create an inspiring vision of the future;
– Motivate and inspire people to engage with that vision;
– Manage delivery of the vision;
– Coach and built a team, so that it is more effective at achieving the vision.
These criteria are now being polished.
We also consider these 5 values of the most important ones for Share2Uplift aligners. They are:
• Peace from within;
• Compassion;
• Respectfulness;
• Integrity;
• Responsibility. As we will progress towards this goal we will update you on the progress.
Visit the website for more information.

Next MYM-platform session via Zoom
Our next MYM-platform session will be on the 20th of April (the 3rd Tuesday of the month) via Zoom, where we will present two chapters of the book "Think and Grow Rich" and the book "Living in the Flow, The Science of Synchronicity and How Your Choices Shape Your World."
Think and Grow Rich has been called the "Granddaddy of All Motivational Literature." It was the first book to boldly ask, "What makes a winner?" The man who asked and listened for the answer, Napoleon Hill, is now counted in the top ranks of the world's winners himself.
The most famous of all teachers of success spent "a fortune and the better part of a lifetime of effort" to produce the "Law of Success" philosophy that forms the basis of his books and that is so powerfully summarized in this one. In the original Think and Grow Rich, published in 1937, Hill draws on stories of Andrew Carnegie, Thomas Edison, Henry Ford, and other millionaires of his generation to illustrate his principles. In the updated version, Arthur R. Pell, Ph.D., a nationally known author, lecturer, and consultant in human resources management and an expert in applying Hill's thought, deftly interweaves anecdotes of how contemporary millionaires and billionaires, such as Bill Gates, Mary Kay Ash, Dave Thomas, and Sir John Templeton, achieved their wealth. Outmoded or arcane terminology and examples are faithfully refreshed to preclude any stumbling blocks to a new generation of readers.
The first two chapters: "The power of thought" and "Desire: The starting point of all achievement". These chapters will be presented by Suzette Perez.
Living in the flow will be presented by Surenda Isenia and Ivan Kuster.

Harness the principles of synchronicity and flow to live better, work smarter, and find purpose in your life, as presented in the book Living in the flow. When we align with circumstance, circumstance aligns with us. Using a cutting-edge scientific theory of synchronicity, Sky Nelson-Isaacs presents a model for living "in the flow"--a state of optimal functioning, creative thinking, and seemingly effortless productivity. Nelson-Isaacs explains how our choices create meaning, translating current and original ideas from theoretical physics and quantum mechanics into accessible, actionable steps that we can all take to live lives in better alignment with who we are and who we want to be. By turns encouraging and empowering, Living in Flow helps us develop an informed relationship to meaning-making and purposefulness in our lives. From this we can align ourselves more effectively within our personal, professional, and community relationships to live more in flow.
Subscribe by emailing us: sixtaivan@gmail.com or ivan@upliftingCuraçao.com and we will send you the Zoom link so that you can participate in our presentation of this book. 


Date: 20th of April
Time: 7.00 – 9.00 PM
Entrance fee: Free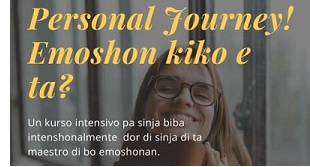 Starting May the 1st: New workshops in Papiamentu on Emotions
Gran majoría di nos komo ser humano, ta pasando diariamente den un fluho konstante di diferente pensamentu i emoshonan. Esaki ta konta mas aún awor ku nos ta den e gara di COVID-19. Emoshon ta nos kompas interno. No tin emoshon malu ni bon, emoshonan tei pa guía. Nos tin ku atende ku nan i no neglishá, reprimí ni suprimí nan, pa nan no kausa efektonan negativo despues ku ta inesperá. Emoshonan por ta un insentivo pa nos desarojá e potenshal inlimitá ku kada un di nos tin komo persona.

Nos ke yudabo den desarojá esaki, dor di ofresé bo un "personal journey" di 15 siman. Den e 15 simananan aki nos lo sinjabo:
• maestría di bo emoshonan;
• kon di deshasí di emoshonan atrapá;
• biba un bida mas intenshonalmente;
• skucha bo intuishon mas mihó pa asina bo por ta mas kreativo i
• kon di laga loke bo a sinja bira un kustumber i transformabo komo persona.
Nos lo kuminsá Yanuari bèk.
Pa mas informashon i detajes di e suma ku ta kobra, tuma kontako ku un di e 3 fasilitadornan:
Haydee Hermans Soul Garden na telefón: 5639848
E-mail: soulgardenCuraçao@gmail.com
O'dennis Daal Master Your Mind na telefón: 5130409
E-mail: odennis.daal@mymcur.com
Ivan Kuster Uplifting BV na telefón: 6986437
E-mail: ivan@upliftingCuraçao.com
Website: www.upliftingCuraçao.com/workshop-emoshon-kiko-e-ta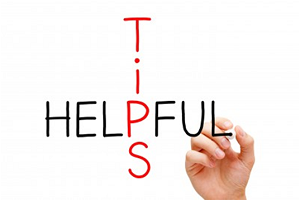 Personal Coaching tips
This week we will share some videos on Coaching. Every day in the week we will upload one of these video-links on our Fabebook.com/share2uplift page.
 
1, What coaching is (EI) - YouTube
2. What is Coaching? - YouTube
3. What is Coaching? How Coaching Works, the Coaching Process, Coaching Benefits | ICF - YouTube
4. The GROW Model - YouTube
5. The coaching habit by Michael Bungay Stanier | Core Message - YouTube
6. The Advice Trap: Michael Bungay Stanier - YouTube
Categories: Influencers, 21st Century Mindsets, Share2Uplift