| | |
| --- | --- |
| Posted on April 4, 2021 at 7:35 AM | |
In this week's blog, we will interview Rudolf de Wit and Raygen Zuiverloon both are updating us on how they are doing, we invite you to our next Master Your Mind joint book presentation on the 20th of April from 7.00 – 9.00 pm via Zoom, presenting two chapters of "Think and Grow Rich" plus the book "Living in the flow"; we invite you to one of our next Personal Journey's "Emoshon kiko e ta? Ki efekto e tin?" in April and we share some short videos on Human Rights. Every day of the week, we will upload one of these video-links on our Facebook page.
Interview with Rudolf de Wit
Could you tell us what has happened since we interviewed you in April 2020 with regards to your efforts to increase your efforts to educate people in Curaçao in what they eat?

Well last year April, I was on the brink of launching the project 'Reset Life'. It is a platform where you can find lots of information aimed at enabling resilience in people and strengthening their immune system. I started this because, although we live in Curaçao and it is still a paradise here, there are yet so many things we can do to improve live here on the island. What I am noticing is that the distrust towards each other, compared with the situation in the past, has grown; people live in fear nowadays. They don't even greet each other anymore; we can now walk by people and don't even acknowledge them. I was unsure how to correct this; that is when I decided that I would start with Reset Life and I am working on this every single day, tweaking and adapting, to set it up in a big way and offer people the opportunity to consciously work to change their lives. We have offered the first, second and third lessons of the course in the meantime. The course is educating people what exactly they are putting in their bodies and what the reactions (diseases) are they can expect, also related to the emotions that affect the body. The reactions and feedbacks of people have been encouraging. We even have people living in Holland now are giving us positive feedback.


Are you offering this for free?
Yes, we are offering this for free so to make it easily accessible. Yes, I firmly belief that I can gather enough support via advertisements to make it work and affordable to keep up doing the work. I am in this phase of my life that I want to give back to the community, as everything that I have now was given to me by this community. I believe people have the right to have a healthy life.


We are now in a second lockdown and do you expect that this second lockdown will affect the willingness of people to inform themselves and take better care of their health?
This would be the ideal situation, because of the lockdown people would have enough time to self-reflect and re-direct their lives, right? But a lot of the actions being taken are not understood by a lot of the people. I can understand the logic, but a lot of them don't see it. This lock down has had a devastating effect on the backbone of our economy, for business owners that have either gone bankrupt or they feel that they are bankrupt. Maybe we have "copy paste" too much of what is happening elsewhere in the world and added some extra's on it, making it a heavy burden. Why do some of our youth talk about suicide these days? They are giving up, they can't understand this. Imagine that we were 18 and 19 years old again and we only just met our first girlfriend and we can't meet each other…. This is an unreal scenario, isn't it? So, this puts a lot of people in a position that they don't listen to people that think that according to them "pretend to know it all" and "are telling them to eat better, live better etc". These people are hungry, in need and they are not in the best of circumstances now to listen. My message still is though that now is the time to self-reflect and decide for yourself what is best to do. The Covid pandemic according to me, is an excellent moment to reset. It is an opportunity to think differently about things.


What are some of the obstacles that you are encountering to make people more aware of what they are eating? And how are you finding ways to overcome these obstacles?
First of all, they will always tell you that they don't have the money to eat healthy. This is the first resistance being used as an argument. So I see my task to build a bridge so that they can see that I am trying to help them turn around those thoughts; healthy food isn't more expensive, but junk food is much more cheaper. I will try to teach them that, what they eat should be an investment in their strength and health and not in their weakness, disability and disease. If your action is done in a wrong way, you will pay for this on the long run. My goal is to let them look at life differently.
Another obstacle is the relative ease that people can be influenced. I can educate them at my office, but the moment they ride back home in their car they will encounter so many big bill boards, loud screaming advertisements on TV and in newspapers enticing them to do the opposite of what I am trying to achieve. These other foods weaken their immune-system and this is as it seems sometimes an uphill battle…. but still a battle worth to fight.
But from the upside, we have a new government, and I am hopeful that they will implement a plan so that people can really reset their lives, based on another way to look at life as it is now, aimed at all ages from infants to the elderly.


What are some of the next steps that you are planning to do in the short, middle and long term and how can we as share2uplift help in your endeavors via "Connecting, aligning and enabling impactful collaborations"?
In the short term, I will continue with educational programs and hopeful that because of the Covid pandemic, there are a lot of changes on the way. In such a scenario we will be able to help people in the journey to re-direct their lives. In the long term, we still have so many ideas and plans to implement that can help people to improve their lives. We need to enable people to develop other things and have a more collaborative society where everybody is reaching out with a helping hand. We want to lift the veil to people so that they can better understand what is happening locally and internationally and what is the overall umbrella where all of this falls under. That is what I am aiming to achieve on the long run.


How can we help?
Keep me in the 'Share2Uplift' group. I'm just amazed how many great people work together to uplift others. I like and love the group that I met…. the passion,dedication and commitment…. Whauw!! Let's Reset Life!


Contact info:
Rudolf E. de Wit, Physical Therapist / Acupuncturist / Natural Health Practitioner
Website: www.support.cw
Facebook: Support pa Bida / Support voor het Leven
Interview with Raygen Zuiverloon
Could you tell us what has happened since we interviewed you in February 2019 with regards to your efforts to develop the Otrobanda and Punda area?
In August and December 2019 we organized two Kaya Kaya Street Parties with around 15.000 people who were roaming the city, taking in its beauty, its culture, and its ambiance. Since the first edition, the Kaya Kaya Street parties resulted in more than 20 murals, sculptures and art installations by known and upcoming artists. We see improvements in the social cohesion of the neighborhood through resident participation and the overall image of Ser'i Otrobanda. We created a multiplier effect for the area, and it has become an attraction for tour guides to host their guests and for creatives who use it as a backdrop for music videos and photoshoots. Also, two new eateries were established and overall, real estate demand has increased for various usage. The Kaya Kaya method works through its bottom-up and comprehensive approach based on social, economic, environmental, and cultural pillars. To tackle the developments structurally and to synchronize public and private sectors efforts, we created a Master Plan. 2020 started with looking like a good year, the beginning of the roaring 20's, but then the old normal came to a halt.


We tried to adapt to the circumstances by kick-starting an Urban Community Garden, which is now operated by a passionate resident.


We are now in a second lockdown and at the same time people on the island and in most of the countries where tourists live that visit our island. How has this affect your resolve as an event organizer, community developer as one of the organizers of Kaja Kaja?Personally, I benefitted from Kaya Kaya's success through subsequent requests to organize private events, and had also been approached to contribute to developments in other parts of our city. All these developments, as well as my own events such as Groove Lounge, have been on hold since March 2020. Efforts are in the works to continue where we left off last year, using Kaya Kaya's positive vibe to leave it better behind. My resolve hasn't wavered because community development is even more needed than before and the revitalization of our UNESCO World Heritage site continuous to be of great importance. That seed was planted years ago.

What are some of the obstacles that you are encountering and how are you finding ways to overcome these obstacles?
As an event organizer, I'm currently not in the position to execute any event projects. Concepts were developed, are in the fridge at the moment, but ready to be implemented as soon as it's possible again. Can't wait to go all out!


What are some of the next steps that you are planning to do in the short, middle and long term and how can we as share2uplift help in your endeavors via "Connecting, aligning and enabling impactful collaborations".
In the short term, my goal is to acquire partnerships that strengthen my resolve and enable me to implement projects and programs aimed at community improvements and social entrepreneurship.

When that is realized, the next steps are to generate participation,
 to execute and create a BUZZ through Kaya Kaya activities, and projects through my company Enrich Creative Support.

Contact info
Facebook: Kayakayaparty/
The goal of the core group of Share2Uplift for 2020
The goal of the Share2Uplift movement is to: "Identify 250 leaders from all walks of life to connect, align and create impactful changes in all walks of life, which includes intergenerational collaboration by the end of 2021." We will use interviewing Influencers, meet-and-greet events, "train-the-trainers"-programs on "Emotional Mastery" and "Intentionality "as national intervention strategies, to reach this goal on top of our goal to scale up the possibilities to connect, align and create impact via a virtual platform. We believe that with collaborating with Miguel Goede on the virtual Vision 2030 platform, we will accelerate the possibilities to connect the diaspora and others elsewhere in the world and on the island willing to constructively create impactful changes in Curaçao, to join. Look at the list of the Influencers we have interviewed or reported on, up to now.

As Share2Uplift we are fully trying to align with this thinking of Center for Curriculum Redesign to promote this agenda in our educational systems and workplace. So, in that sense we fully support any initiative to make our educational system 21st century proof.

Share2Uplift aligners are those that:
– Create an inspiring vision of the future;
– Motivate and inspire people to engage with that vision;
– Manage delivery of the vision;
– Coach and built a team, so that it is more effective at achieving the vision.
These criteria are now being polished.
We also consider these 5 values of the most important ones for Share2Uplift aligners. They are:
• Peace from within;
• Compassion;
• Respectfulness;
• Integrity;
• Responsibility. As we will progress towards this goal we will update you on the progress.
Visit the website for more information.

Next MYM-platform session via Zoom
Our next MYM-platform session will be on the 20th of April (the 3rd Tuesday of the month) via Zoom, where we will present two chapters of the book "Think and Grow Rich" and the book "Living in the Flow, The Science of Synchronicity and How Your Choices Shape Your World."
Think and Grow Rich has been called the "Granddaddy of All Motivational Literature." It was the first book to boldly ask, "What makes a winner?" The man who asked and listened for the answer, Napoleon Hill, is now counted in the top ranks of the world's winners himself.
The most famous of all teachers of success spent "a fortune and the better part of a lifetime of effort" to produce the "Law of Success" philosophy that forms the basis of his books and that is so powerfully summarized in this one. In the original Think and Grow Rich, published in 1937, Hill draws on stories of Andrew Carnegie, Thomas Edison, Henry Ford, and other millionaires of his generation to illustrate his principles. In the updated version, Arthur R. Pell, Ph.D., a nationally known author, lecturer, and consultant in human resources management and an expert in applying Hill's thought, deftly interweaves anecdotes of how contemporary millionaires and billionaires, such as Bill Gates, Mary Kay Ash, Dave Thomas, and Sir John Templeton, achieved their wealth. Outmoded or arcane terminology and examples are faithfully refreshed to preclude any stumbling blocks to a new generation of readers.
The first two chapters: "The power of thought" and "Desire: The starting point of all achievement". These chapters will be presented by Suzette Perez.
Living in the flow will be presented by Surenda Isenia and Ivan Kuster.

Harness the principles of synchronicity and flow to live better, work smarter, and find purpose in your life, as presented in the book Living in the flow. When we align with circumstance, circumstance aligns with us. Using a cutting-edge scientific theory of synchronicity, Sky Nelson-Isaacs presents a model for living "in the flow"--a state of optimal functioning, creative thinking, and seemingly effortless productivity. Nelson-Isaacs explains how our choices create meaning, translating current and original ideas from theoretical physics and quantum mechanics into accessible, actionable steps that we can all take to live lives in better alignment with who we are and who we want to be. By turns encouraging and empowering, Living in Flow helps us develop an informed relationship to meaning-making and purposefulness in our lives. From this we can align ourselves more effectively within our personal, professional, and community relationships to live more in flow.
Subscribe by emailing us: sixtaivan@gmail.com or ivan@upliftingCuraçao.com and we will send you the Zoom link so that you can participate in our presentation of this book. 


Date: 120th of April
Time: 7.00 – 9.00 PM
Entrance fee: Free
Presenters: Karin Hermans, Jeanine Constansia-Kook and Giany Girigoria.
Every one of them will present one or two chapters of the book. So hope to greet you then.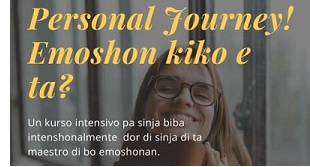 Starting April the 24th: New workshops in Papiamentu on Emotions
Gran majoría di nos komo ser humano, ta pasando diariamente den un fluho konstante di diferente pensamentu i emoshonan. Esaki ta konta mas aún awor ku nos ta den e gara di COVID-19. Emoshon ta nos kompas interno. No tin emoshon malu ni bon, emoshonan tei pa guía. Nos tin ku atende ku nan i no neglishá, reprimí ni suprimí nan, pa nan no kausa efektonan negativo despues ku ta inesperá. Emoshonan por ta un insentivo pa nos desarojá e potenshal inlimitá ku kada un di nos tin komo persona.

Nos ke yudabo den desarojá esaki, dor di ofresé bo un "personal journey" di 15 siman. Den e 15 simananan aki nos lo sinjabo:
• maestría di bo emoshonan;
• kon di deshasí di emoshonan atrapá;
• biba un bida mas intenshonalmente;
• skucha bo intuishon mas mihó pa asina bo por ta mas kreativo i
• kon di laga loke bo a sinja bira un kustumber i transformabo komo persona.
Nos lo kuminsá Yanuari bèk.
Pa mas informashon i detajes di e suma ku ta kobra, tuma kontako ku un di e 3 fasilitadornan:
Haydee Hermans Soul Garden na telefón: 5639848
E-mail: soulgardenCuraçao@gmail.com
O'dennis Daal Master Your Mind na telefón: 5130409
E-mail: odennis.daal@mymcur.com
Ivan Kuster Uplifting BV na telefón: 6986437
E-mail: ivan@upliftingCuraçao.com
Website: www.upliftingCuraçao.com/workshop-emoshon-kiko-e-ta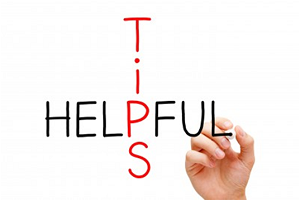 Personal Coaching tips
This week we will share some  videos on Human Rights. Every day in the week we will upload one of these video-links on our Fabebook.com/share2uplift page.
 
1. Human rights in two minutes - YouTube

2. Human Rights Explained In A Beautiful Two Minute Animation - YouTube
3. Morgan Freeman: The power of words
5. Refugees have rights and States a duty to respect them - YouTube
6. The basics about human movement, refugees and refugee law - YouTube
Categories: Influencers, 21st Century Mindsets, Share2Uplift