| | |
| --- | --- |
| Posted on March 27, 2021 at 3:05 AM | |
 In this week's blog, we will share the highlights and next steps of the first Zoom Meeting we had as Share2Uplift (Uplifting) with Vision Curaçao 2030 (University of Governance) on "Connecting, aligning, creating impactful collaborations"; we will interview Miguel Goede and Sharella Riedel of Made In Curaçao both are updating us on how they are doing, we invite you to our next Master Your Mind joint book presentation on the 20th of April from 7.00 – 9.00 pm via Zoom, presenting two chapters of "Think and Grow Rich" plus the book "Living in the flow"; we invite you to one of our next Personal Journey's "Emoshon kiko e ta? Ki efekto e tin?" in April and we share some short videos on facilitation processes like Open Space and World Café. Every day of the week, we will upload one of these video-links on our Facebook page.
 People photo created by rawpixel.com - www.freepik.com
Reporting on our first bi-annual Zoom Meeting "Connecting, aligning, creating impactful collaborations" on the 23rd of March

High lights and next steps
During the session we discussed:
• Goal of the meeting/ intention to do this 2X a year
• Relationship with Vision Curaçao 2030, Moon Shots by (Miguel Goede)
• Feedback monkey survey results of 39 questionnaires.
• Opportunity for those present to bring in additional points related to the question. "…from connection, alignment to impactful collaboration…"
• What are the next steps?
• Whom is willing to be involved in next steps one way or the other?
• Closing, final remarks.


What was the goal/intention of this joint meeting?
In collaboration with Vision Curaçao 2030 that is an original initiative of Dr. Miguel Goede, we started organizing bi-annual online meetings to: "Jointly look at how we can accelerate alignments and collaborations, to create real impactful changes in all walks of life in Curaçao".
By creating interest, inspire and enable those we have interviewed to take notice of the categories of Influencers we have interviewed up to now and inspire and enable exploration of possible collaborations that can add value to their own future endeavors
Usually, we interview people who are creating a significant impact in society, usually not known to a broad audience to inspire others and possibly help others identify them as possible collaboration partners. We are also increasingly identifying groups of people that are having a great impact as role models for other groups and possibly partners for collaborations. All of this within the context of Vision Curaçao 2030.
Relationship with Vision Curaçao 2030, Moon Shots presented by (Miguel Goede)
Vision Curaçao 2030 was presented by Miguel Goede, and special attention was given to the 5 the 5 "Moonshots" during his presentation.
The 5 moonshots consist of:
1 Clean Curaçao is circular Curaçao
2 Honesty Curaçao
3 Food security
4 Data-driven Island, the ICT sector
5 Promoting entrepreneurship (Food, Recycle)The implementation document Moonshots 2030 version 2.0 was just released on the 23rd of March. If you want to know more, you can download this last version from the homepage www.Curaçao2030.net by clicking on the orange button.
Feedback monkey survey results of 39 questionnaires
The results were also presented of the monkey survey that 39 attendees send in and you can take notice of it by going to this link.
Opportunity for those present to bring in additional points related to the question. "from connection, alignment to impactful collaboration."
Two things caught the attention:
1. One of the great challenges to deal with if a person wants to take notice of all the positive initiatives that exist in Curaçao, was the lack of a database that is easily accessible for all. It was mentioned that there is a project that is looking for people involved in the Orange economy, an incubator and sustainable energy and a database that is accessible to all involved would be very helpful to help connect and align efforts.
2. The session also led to the connection of some attendees to each other to further take notice of what they are involved in and some exchange of information and contacts was agreed upon among some attendees. The themes that were discussed were "Wellness" and "Food security & Food safety", "Barrios" especially on how to address those parts of the society that have the most needs, the ICT-sector and how it can contribute to the economy of Curaçao and how the "MadeinCuraçao"-platform is enabling entrepreneurs.
What are the next steps?
• There would be a further upgrade of the website www.share2uplift.org which, apart from the alphabetic order, will also include the sectors that the respective Influencers operate in. This will make it easier to select Influencers based on the sector(s) where they operate in. Furthermore, an upgrade of the profiles in the VisionCuraçao2030 website will also be explored as means to create more insight in whom is doing what on the island. And lastly, one can always contact us and we will be willing to share names of people that we have interviewed that are active in a certain sector, where they can also go and read the interview we have had with this person.
• We will meet again in October of this year.
• We will blog on this event in the next share2uplift blog of the 29th of March.
• We will send the attendees a questionnaire to see if they have any additional comments.
• We will interview some attendees that attended so that they can an update on where they stand now in their endeavors.
For those of you interested in the video of the session send us a mail and we will WeTransfer it to you.
We have interviewed Miguel Goede to ask him to give an idea how things have developed after we interviewed him in march 2020. 

Could you tell us what has happened since we interviewed you with regards to Vision Curaçao 2030 on the 2nd of March 2020? Or more exactly what has happened since 20-02-2020 when you presented 'looking back and looking into the future"?
We presented and discussed the vision document and updated it five times to version 5.0. Several hundred citizens were involved, including the diaspora. After that, we prepared an implementation document named Moonshots and presented it to the participant. All these documents are public. Currently, groups are evolving around the moonshots, and we are executing.
You have also launched five moonshots in the past year. What is the reasoning behind these moonshots?
The moonshots are:
1 Clean Curaçao is circular Curaçao
2 Honesty Curaçao
3 Food security
4 Data-driven Island, the ICT sector
5 Promoting entrepreneurship (Food, Recycle).


What do you see as possible synergies between Vision Curaçao 2030 as we started to collaborate since late year?
2030 is a think tank focusing on the vision. Share2uplift is a platform of people who have the position and resources to implement the vision.


What are the next steps in creating more support, input and ultimately inspire actions in the direction of the vision 2030?
We will continue to inform society about the vision and the implementation. We are very selective about the interviews we give. We are looking for quality and impact. There is a nice publication coming up. We will keep you informed.
We have also interviewed Sharella Riedel to ask her to give an update on how Made In Curaçao has developed since we have interviewed her in November 2020.

Could you tell us what has happened since we interviewed you on the 22nd November 2020 with regards to Made In Curaçao as platform? Did the platform grow in terms of the number of entrepreneurs that has decided to join the platform? And in terms of the number of people buying products locally and internationally?
After our interview and our Sustainable Trade Expo we had a big push and a lot of reactions. But the online sale did not pick up as expected. Many people still want to see, touch the products. Some are waiting to travel to Curaçao to purchase the products and services. There is also an 'adjustment fatigue'. Rules are changing continuously for sellers and customers thus, plans and ideas are constantly changing and we have noted the 'disappointments'. This cuts both ways: clients lose their enthusiasm to buy and sellers are getting tired of having to find a new way to push. This does not mean that nothing is happing. What is developing now are: change, adaptation and resilience.
And what are you doing exactly to help these entrepreneurs out?
I am doing a lot of coaching. I am a coach for entrepreneurs in both Curaçao and The Netherlands. Brainstorming and new perspective are needed at the moment. Our platform alone is not enough for most entrepreneurs. Iammadein.com is a big step forward as a client will have all their contact details in one place plus any other outlet of the platform they want to use. May it be through the use of the digital magazine, virtual showcase, webshop, blog or video expression on www.iammadein.com.
We are assisting companies to go digital, convert their product to what is sellable at this moment, creating new ideas and sometimes we are just a listing ear.


What are some of the next steps that you are planning to do in the short, middle and long term and how can we as share2uplift and Vision Curaçao 2030 help in your endeavors via "Connecting, aligning and enabling impactful collaborations"?
Also we have to adapt to the new circumstances so we will be changing our platform so it is best adapted to our New Normal.
Short term: It is already executed: we now have short video's on our platform in order to have more visual contact.
Midterm: it is about the adaptation of the platform;
Long-term: a better penetration in the market with our New Normal adaptations.
For better penetration in the market, we will need collaborations with other specialists such as marketers, transporters, influencers.
We are looking forward to having more collaboration in the future with others to achieve more significant results.
The goal of the core group of Share2Uplift for 2020
The goal of the Share2Uplift movement is to: "Identify 250 leaders from all walks of life to connect, align and create impactful changes in all walks of life, which includes intergenerational collaboration by the end of 2021." We will use interviewing Influencers, meet-and-greet events, "train-the-trainers"-programs on "Emotional Mastery" and "Intentionality "as national intervention strategies, to reach this goal on top of our goal to scale up the possibilities to connect, align and create impact via a virtual platform. We believe that with collaborating with Miguel Goede on the virtual Vision 2030 platform, we will accelerate the possibilities to connect the diaspora and others elsewhere in the world and on the island willing to constructively create impactful changes in Curaçao, to join. Look at the list of the Influencers we have interviewed or reported on, up to now.

As Share2Uplift we are fully trying to align with this thinking of Center for Curriculum Redesign to promote this agenda in our educational systems and workplace. So, in that sense we fully support any initiative to make our educational system 21st century proof.

Share2Uplift aligners are those that:
– Create an inspiring vision of the future;
– Motivate and inspire people to engage with that vision;
– Manage delivery of the vision;
– Coach and built a team, so that it is more effective at achieving the vision.
These criteria are now being polished.
We also consider these 5 values of the most important ones for Share2Uplift aligners. They are:
• Peace from within;
• Compassion;
• Respectfulness;
• Integrity;
• Responsibility. As we will progress towards this goal we will update you on the progress.
Visit the website for more information.

Next MYM-platform session via Zoom
Our next MYM-platform session will be on the 20th of April (the 3rd Tuesday of the month) via Zoom, where we will present two chapters of the book "Think and Grow Rich" and the book "Living in the Flow, The Science of Synchronicity and How Your Choices Shape Your World."
Think and Grow Rich has been called the "Granddaddy of All Motivational Literature." It was the first book to boldly ask, "What makes a winner?" The man who asked and listened for the answer, Napoleon Hill, is now counted in the top ranks of the world's winners himself.
The most famous of all teachers of success spent "a fortune and the better part of a lifetime of effort" to produce the "Law of Success" philosophy that forms the basis of his books and that is so powerfully summarized in this one. In the original Think and Grow Rich, published in 1937, Hill draws on stories of Andrew Carnegie, Thomas Edison, Henry Ford, and other millionaires of his generation to illustrate his principles. In the updated version, Arthur R. Pell, Ph.D., a nationally known author, lecturer, and consultant in human resources management and an expert in applying Hill's thought, deftly interweaves anecdotes of how contemporary millionaires and billionaires, such as Bill Gates, Mary Kay Ash, Dave Thomas, and Sir John Templeton, achieved their wealth. Outmoded or arcane terminology and examples are faithfully refreshed to preclude any stumbling blocks to a new generation of readers.
The first two chapters: "The power of thought" and "Desire: The starting point of all achievement". These chapters will be presented by Suzette Perez.
Living in the flow will be presented by Surenda Isenia and Ivan Kuster.

Harness the principles of synchronicity and flow to live better, work smarter, and find purpose in your life, as presented in the book Living in the flow. When we align with circumstance, circumstance aligns with us. Using a cutting-edge scientific theory of synchronicity, Sky Nelson-Isaacs presents a model for living "in the flow"--a state of optimal functioning, creative thinking, and seemingly effortless productivity. Nelson-Isaacs explains how our choices create meaning, translating current and original ideas from theoretical physics and quantum mechanics into accessible, actionable steps that we can all take to live lives in better alignment with who we are and who we want to be. By turns encouraging and empowering, Living in Flow helps us develop an informed relationship to meaning-making and purposefulness in our lives. From this we can align ourselves more effectively within our personal, professional, and community relationships to live more in flow.
Subscribe by emailing us: sixtaivan@gmail.com or ivan@upliftingCuraçao.com and we will send you the Zoom link so that you can participate in our presentation of this book. 


Date: 120th of April
Time: 7.00 – 9.00 PM
Entrance fee: Free
Presenters: Karin Hermans, Jeanine Constansia-Kook and Giany Girigoria.
Every one of them will present one or two chapters of the book.
Every one of them will present one or two chapters of the book. So hope to greet you then.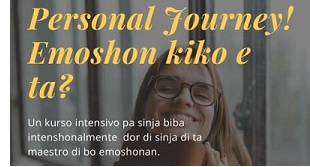 Starting April the 24th: New workshops in Papiamentu on Emotions
Gran majoría di nos komo ser humano, ta pasando diariamente den un fluho konstante di diferente pensamentu i emoshonan. Esaki ta konta mas aún awor ku nos ta den e gara di COVID-19. Emoshon ta nos kompas interno. No tin emoshon malu ni bon, emoshonan tei pa guía. Nos tin ku atende ku nan i no neglishá, reprimí ni suprimí nan, pa nan no kausa efektonan negativo despues ku ta inesperá. Emoshonan por ta un insentivo pa nos desarojá e potenshal inlimitá ku kada un di nos tin komo persona.

Nos ke yudabo den desarojá esaki, dor di ofresé bo un "personal journey" di 15 siman. Den e 15 simananan aki nos lo sinjabo:
• maestría di bo emoshonan;
• kon di deshasí di emoshonan atrapá;
• biba un bida mas intenshonalmente;
• skucha bo intuishon mas mihó pa asina bo por ta mas kreativo i
• kon di laga loke bo a sinja bira un kustumber i transformabo komo persona.
Nos lo kuminsá Yanuari bèk.
Pa mas informashon i detajes di e suma ku ta kobra, tuma kontako ku un di e 3 fasilitadornan:
Haydee Hermans Soul Garden na telefón: 5639848
E-mail: soulgardenCuraçao@gmail.com
O'dennis Daal Master Your Mind na telefón: 5130409
E-mail: odennis.daal@mymcur.com
Ivan Kuster Uplifting BV na telefón: 6986437
E-mail: ivan@upliftingCuraçao.com
Website: www.upliftingCuraçao.com/workshop-emoshon-kiko-e-ta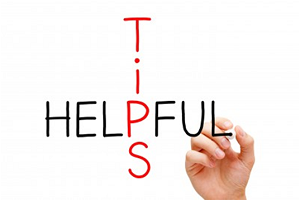 Personal Coaching tips
This week we will share some  videos on facilitation processes like Open Space, and World Café. . Every day in the week we will upload one of these video-links on our Fabebook.com/share2uplift page.
 
1. What is collective intelligence? - YouTube
2. What is GROUP INTELLIGENCE? What does GROUP INTELLIGENCE mean? GROUP INTELLIGENCE meaning - YouTube
3. Open Space Technology Introduction - YouTube
4. Introduction to collective intelligence design principles - YouTube
5. How to Facilitate an Open Space Session - YouTube
6. World café Creativity Technique - YouTube
Categories: 21st Century Mindsets, Share2Uplift, Influencers