| | |
| --- | --- |
| Posted on March 21, 2021 at 3:20 AM | |
In this week's blog (22nd of March – 28th of March) we will interview Andrew Solomon explaining the progress SIMIA, a collaboration between ICT companies aimed at export, has been making; we will invite you to our next Master Your Mind joint book presentation on the 20th of April from 7.00 – 9.00 pm via Zoom presenting two chapters of "Think and Grow Rich" plus the book "Living in the flow"; we will invite you to one of our next Personal Journey's "Emoshon kiko e ta? Ki efekto e tin?" for the 27 of March and we will share some short videos on collaboration and some other interesting short videos. Every day in the week we will upload one of these video-links on our Facebook page.
Influencer Tech Export Association SIMIA: connecting, aligning, creating impactful changes as ICT-sector
Explained by: Andrew Solomon
As we are approaching a meeting of Influencers on the 23rd of March where the theme is: From connection and alignment to impactful collaboration" we were wondering how the collaboration among ICT Companies was fairing.
Could you tell us how far you have come in your endeavors to make the ICT sector the 4th economic pillar since we talked in May 2020?
I think we have come a long way and we have taken some important steps in the past few months.
We founded the Curaçao Tech Export Association called "SIMIA" officially at the notary in November 2020 so we are now a formal legal entity. SIMIA stands for Software Industry Making Impact Abroad.
One of the biggest achievements we have realized is to have are vision becoming an integral part of the National Export Strategy. The National Export Strategy is an initiative of MEO (Ministry of Economic Development) which aims to develop 6 strategic export sectors for our economy. The ICT sector is one of these sectors and consists of 4 sub sectors: Software development, which is what SIMIA focusses on, is one of the subsectors; The other three subsectors are: ICT Infrastructure, ICT Hosting and ICT Services.
One of the first steps we took is to start talking to as many of the different stakeholders that could play an important role in realizing the vision. Over the past few months. we have spoken to stake holders like:
The Chamber of Commerce: They were very enthusiastic. We will be cooperating especially in jointly holding seminars and also on teaming up on the migration policies needed for developing the digital sector;


VNW (Vertegenwoordiging Nederland in Willemstad): They were very excited and we had some specific follow ups that we agreed upon like we are pending for an appointment with a Mr. Sistermans who played an important role in the development of Brainport Eindhoven.
We have also presented to the Prime Minister and the board of MEO which resulted in the vision of SIMIA becoming an integral part of the export strategy.
We talked to both Rotary clubs and the reactions there were also very encouraging. As the attendees realized the potential of the sector is not only enormous, but also a necessity to survive in the global digital economy, some of them have invited us to present our vision at their respective companies.
We talked to "Negoshi Pikina", as this foundation is focusing on developing entrepreneurial skills within our community,, one of the key success factors to realize successful new startups in the sector;
We had several sessions with "Think To Do" Institute of Curaçao. They are a think tank taking initiatives to further develop Curaçao and we are now contemplating further collaboration with them;
We have talked to an organization called "World Coders" They are an organization that gives very intensive coding camps in Netherlands and Portugal. During a 14 week program you will learn the necessary skills to become a certified software developer. In Portugal and the Netherlands many successful coding camps have been held already especially aimed towards youngster looking to start a career in IT. We are now looking into how we as SIMIA can collaborate with World Coders to develop our own local coders.
We will be talking to Ministry of Education somewhere soon, with the intention to explain that on the long term the best thing to do is to incorporate "coding" as early as possible in the curriculum of our educational Institutes. So hopefully this will happen soon.


What are the goals of SIMIA?
Our goal is to facilitate the exporting of locally created IT / software products from Curaçao and as such developing the local Digital economy. As such, we want the IT sector to become one of the major economic pillars of Curaçao. One of our next actions will be executing a base line measurement aimed at determining the current contribution the IT sector has to our economy, in terms of GDP, jobs, etc. Based on that we will start putting our targets in place and decide where we want to be 5 years from now in realizing the digital economic pillar. We have already selected a partner to do this research, currently we are rounding up funding. So we are definitely making progress.
What is your strategy as SIMIA in terms of having enough "coders"?
Two things. First of all we need to grow to an economy of scale. Our current 160.000 inhabitants are not enough to create any kind of viable market size for any economy to thrive. So we believe we need to grow to at least 300.000 inhabitants in the coming decades. Now, second of all, if you consider that we have very limited natural resources as Curaçao, per definition, per definition, a big part of our economy should stem from being a knowledge economy, that does not depend on natural resources. That is, if we want to realize any meaningful economic growth. The only thing a knowledge economy needs, is knowledgeable human resources. So in order to grow to 300.000 citizens, we should focus mainly on both producing and attracting top notch knowledge workers onto our Island. That is the only way companies needing knowledge workers will be lured into starting or establishing themselves locally. For the IT sector specifically, this would translate into producing digital knowledge workers: software engineers, architects, coders, testers, analysts, UI/UX designers, network & system engineers, DBA's, etc. To achieve this, in the long term we are looking for an internationally renowned educational tech institute to establish a satellite on Curaçao. This will also help establishing Curaçao as a knowledge center in the region. In the meantime, maybe a first step could be to organize World Coder camps for our local tech talents but also promote this in the region to attract interested individuals to the island. Once we are able to locally produce these scarce top tech resources in a consistent and sizeable manner, it should also become easier to attract tech companies to set up shop in Curaçao.

Which are the companies participating in SIMIA? And who is in the board of SIMIA?
The board consists of:
Clarck Russel from IBIS (president);
Fokko Scholma from 2Share (treasurer);
Franco Diaz BearingPoint (secretary);
Renato Ignacio Minubia (board member).
I myself, Andrew Solomon, from Ictual, (vice president).
Our current members are Profound, Minubia, Inova, Ibis, Bearing point, 2Share, Celery, HQ rental software, ACTS, and Ictual. Furthermore we have 2 companies currently in the admission procedure for becoming a member. As an association, all of what we envisioned at the start is gaining momentum, but it requires a lot of time and hard work.


One last question, as collaboration is not something natural on the island it seems that the collaboration in the ICT sector that resulted in SIMIA came in a more natural way? Why do you think the collaboration within SIMIA up to now has progressed apparently easier?
Two things: the vision we have is appealing, many participating companies have embraced it and are passionate about making it come true. The other important point is that, as we are focusing on export, we are not competing against each other on the small local market. If the focus would have been on the local market, it would have generated a different dynamic and would most probably hindered the true cooperation we have now. The foreign markets are so big we can all benefit by collaborating to export.
Furthermore I also sense a sort of patriotism: all of us are eager to get Curaçao known to the world for our tech industry.


Thank you for the interview, you have made progress and it all seems to go in a good mutual understanding among the members of SIMIA.
Yes, we have an excellent board and committed members that are passionate for what we are trying to achieve: making the IT sector a major pillar of our economy!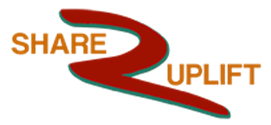 The goal of the core group of Share2Uplift for 2020
The goal of the Share2Uplift movement is to: "Identify 250 leaders from all walks of life to connect, align and create impactful changes in all walks of life, which includes intergenerational collaboration by the end of 2021." We will use interviewing Influencers, meet-and-greet events, "train-the-trainers"-programs on "Emotional Mastery" and "Intentionality "as national intervention strategies, to reach this goal on top of our goal to scale up the possibilities to connect, align and create impact via a virtual platform. We believe that with collaborating with Miguel Goede on the virtual Vision 2030 platform, we will accelerate the possibilities to connect the diaspora and others elsewhere in the world and on the island willing to constructively create impactful changes in Curaçao, to join. Look at the list of the Influencers we have interviewed or reported on, up to now.



As Share2Uplift we are fully trying to align with this thinking of Center for Curriculum Redesign to promote this agenda in our educational systems and workplace. So, in that sense we fully support any initiative to make our educational system 21st century proof.
Share2Uplift aligners are those that:
– Create an inspiring vision of the future;
– Motivate and inspire people to engage with that vision;
– Manage delivery of the vision;
– Coach and built a team, so that it is more effective at achieving the vision.
These criteria are now being polished.
We also consider these 5 values of the most important ones for Share2Uplift aligners. They are:
• Peace from within;
• Compassion;
• Respectfulness;
• Integrity;
• Responsibility. As we will progress towards this goal we will update you on the progress.
Visit the website for more information.

Next MYM-platform session via Zoom
Our next MYM-platform session will be on the 20th of April (the 3rd Tuesday of the month) via Zoom, where we will present two chapters of the book "Think and Grow Rich" and the book "Living in the Flow, The Science of Synchronicity and How Your Choices Shape Your World."
Think and Grow Rich has been called the "Granddaddy of All Motivational Literature." It was the first book to boldly ask, "What makes a winner?" The man who asked and listened for the answer, Napoleon Hill, is now counted in the top ranks of the world's winners himself.
The most famous of all teachers of success spent "a fortune and the better part of a lifetime of effort" to produce the "Law of Success" philosophy that forms the basis of his books and that is so powerfully summarized in this one. In the original Think and Grow Rich, published in 1937, Hill draws on stories of Andrew Carnegie, Thomas Edison, Henry Ford, and other millionaires of his generation to illustrate his principles. In the updated version, Arthur R. Pell, Ph.D., a nationally known author, lecturer, and consultant in human resources management and an expert in applying Hill's thought, deftly interweaves anecdotes of how contemporary millionaires and billionaires, such as Bill Gates, Mary Kay Ash, Dave Thomas, and Sir John Templeton, achieved their wealth. Outmoded or arcane terminology and examples are faithfully refreshed to preclude any stumbling blocks to a new generation of readers.
The first two chapters: "The power of thought" and "Desire: The starting point of all achievement". These chapters will be presented by Suzette Perez.
Living in the flow will be presented by Surenda Isenia and Ivan Kuster.

Harness the principles of synchronicity and flow to live better, work smarter, and find purpose in your life, as presented in the book Living in the flow. When we align with circumstance, circumstance aligns with us. Using a cutting-edge scientific theory of synchronicity, Sky Nelson-Isaacs presents a model for living "in the flow"--a state of optimal functioning, creative thinking, and seemingly effortless productivity. Nelson-Isaacs explains how our choices create meaning, translating current and original ideas from theoretical physics and quantum mechanics into accessible, actionable steps that we can all take to live lives in better alignment with who we are and who we want to be. By turns encouraging and empowering, Living in Flow helps us develop an informed relationship to meaning-making and purposefulness in our lives. From this we can align ourselves more effectively within our personal, professional, and community relationships to live more in flow.
Subscribe by emailing us: sixtaivan@gmail.com or ivan@upliftingCuraçao.com and we will send you the Zoom link so that you can participate in our presentation of this book. 


Date: 120th of April
Time: 7.00 – 9.00 PM
Entrance fee: Free
Presenters: Karin Hermans, Jeanine Constansia-Kook and Giany Girigoria.
Every one of them will present one or two chapters of the book.
Every one of them will present one or two chapters of the book. So hope to greet you then.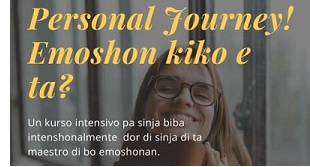 Starting March the 27th from 9 – 11.40 am: New workshops in Papiamentu on Emotions
Gran majoría di nos komo ser humano, ta pasando diariamente den un fluho konstante di diferente pensamentu i emoshonan. Esaki ta konta mas aún awor ku nos ta den e gara di COVID-19. Emoshon ta nos kompas interno. No tin emoshon malu ni bon, emoshonan tei pa guía. Nos tin ku atende ku nan i no neglishá, reprimí ni suprimí nan, pa nan no kausa efektonan negativo despues ku ta inesperá. Emoshonan por ta un insentivo pa nos desarojá e potenshal inlimitá ku kada un di nos tin komo persona.

Nos ke yudabo den desarojá esaki, dor di ofresé bo un "personal journey" di 15 siman. Den e 15 simananan aki nos lo sinjabo:
• maestría di bo emoshonan;
• kon di deshasí di emoshonan atrapá;
• biba un bida mas intenshonalmente;
• skucha bo intuishon mas mihó pa asina bo por ta mas kreativo i
• kon di laga loke bo a sinja bira un kustumber i transformabo komo persona.
Nos lo kuminsá Yanuari bèk.
Pa mas informashon i detajes di e suma ku ta kobra, tuma kontako ku un di e 3 fasilitadornan:
Haydee Hermans Soul Garden na telefón: 5639848
E-mail: soulgardenCuraçao@gmail.com
O'dennis Daal Master Your Mind na telefón: 5130409
E-mail: odennis.daal@mymcur.com
Ivan Kuster Uplifting BV na telefón: 6986437
E-mail: ivan@upliftingCuraçao.com
Website: www.upliftingCuraçao.com/workshop-emoshon-kiko-e-ta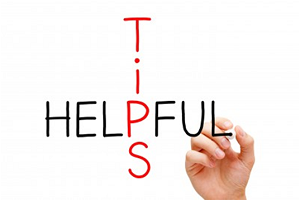 Personal Coaching tips
This week we will share some  videos on collaboration and some other interesting short videos. Every day in the week we will upload one of these video-links on our Fabebook.com/share2uplift page.
 
1. Are you ready for Collaboration Networks? - YouTube
2. The 3C's model - YouTube
3. Check out "Family Changes the Situation" from Love146 on Vimeo.
4. Check out "Legacy Campaign" from Generosity.org on Vimeo.
5. Love Your Brain
Categories: 21st Century Mindsets, Share2Uplift, Influencers