| | |
| --- | --- |
| Posted on February 7, 2021 at 12:30 AM | |
In this week's blog (8th of February – 14th of February) we will interview Zaira Barrientos; we will invite you to our next Master Your Mind joint book presentation on the 16th of February from 7.00 – 9.00 pm via Zoom presenting "Presence, Bringing your boldest self to your biggest challenges", by Amy Cuddy; we will invite you to one of our next Personal Journey's "Emoshon kiko e ta? Ki efekto e tin?" for the 27th of February and we will share some motivational 1-minute videos. Every day in the week we will upload one of these video-links on our Fabebook.com/share2uplift page.
Influencer Zaira Barrientos: dynamic, entrepreneurial and joyfull.
Could you share with us some information of your family life?
I am a 48 years old single mom and I have one other sister and a brother. I was born in the Dominican Republic and when I was 6,5 years old my family migrated and came to live in Curaçao. My grandmother from my fathers side was living in Curaçao and invited our family to come and stay in Curaçao. Without this important decision to migrate and come and live in Curaçao, a decision my mother mostly took, my life would have had a totally different outcome. My father died in 2016 and my mother is still alive and living with me. My mother instilled in us an extra motivation, because migrants didn't have a good reputation, so as a migrant I worked extra hard just to prove that I can do everything. So my mother instilled in us a mindset that through hard work and perseverance we would make our lives better. The moment I arrived in Curaçao, I went to primary school and immediately started to learn dutch and read a lot of books. After finishing my High School (VWO) I went to Holland for my studies. In the meantime my parents applied to become Dutch citizens and we got a Dutch passport.
Could you share something of you educational background and your experiences?
In the primary school level I was always walking with a book in my hand and I read a lot. I was like kind of a bookworm. The idea was that I was able to perform better if I would have a bigger vocabolary. In higschool, my three friends and I decided that we would start talking Dutch with each other as this would help us with our Dutch vocabolary, when we left to Holland for our advanced studies. I wanted to become a Medical Doctor. But when I participated in the system to earn a slot to study medicines, I wasn't drawn in the early first two tries I made. So I had to follow my Plan B. I was good in sports and loved doing sports. Since I was 9 years old till I was 15 years old, I participated in volleybal, softbal, gymnastics and competitive swimming. So when I wasn't drawn to study Medicines in my first two years in Holland, I applied for a slot to study at the Sport Academy. To be allowed, I had to make a film of my own sports performance, which was very amateuristic, but anyway I was allowed to start my studies at the Sports Academy. After these first two years I finally was drawn and allowed to start with studying Medicine. As I was studying Medicine, I got in contact with scientific research. I asked for a small grant of a Pharmaceutical Company and ended up during 5 years getting projects funded by the EU and Pharmaceutical Companies and I gained a lot of experiences in asking subsidy and in scientific research. But in my Medicine Study I had some delays, which I later made up. But the experiences with scientific research during 5 years that I was part of an international team studying a rare metabolic disorder, collecting the scarce information that was by then available and also information on medicines on one of these diseases that were patient related, was priceless. In Medicines I didn't choose the clinical option of the study and before coming back to Curaçao in 2006, I also studied management. After 2006 I did some small upgrades, like becoming an export coach of the Ministry of Economic Development and the most important upgrade was a certification for the training: Mental Health first Aid, for adults and youth. As a red line through my whole career there has always been project management. I do what I like to do and I love what I am doing now. In all the things that I have done, adult re-education is the one I love the most.
You are an entrepreneur and driver of mental health first aid in Curaçao and for so far we know you were the first to have been able to collect funds for a major project from the Netherlands for projects in Curaçao, can you elaborate on the goals and impact you hope to achieve with this project?
Yes this has been a breakthrough indeed. I am the first one offering this training of Mental Health First Aid. I love doing these workshops. The first day people come in rather sceptical. And after the first day of the workshop they are like "WOW?" Most are waiting quite some time for something in this area and this comes up and they experience it as a great thing to do. If I would have tried to explain upfront what it would all be about, most would have reacted rather sceptical a long the lines of "What is this?".
The treshold is low, and the impcat is substantial. Everyone is able to participate whether you are highly educated or if you have no medical background, we have made it accessible. The main goal of Mental Health First Aid is to help someone whom is developing a mental problem. It is also breaking the taboo's related to mental health problems and it breaks with stigmas.
It was indeed a breakthrough project opening up the opportunities for more projects. By now, 5 projects heve been subsidized in 2 years, which also gave oportunity to the training to almost 800 people on Curaçao, Aruba and Bonaire in total. Being able to deliver projects with good results, we notice that we have better conversations with donors, they are becoming more and more enthusiastic towards new initiatives. We have broken the ice and we are in awe of this.
What is your BIG WHY or driving motivation to be whom you are right now?
My daugther also asks me this question often about herself. Why was I born and whom am I ..etc...I am telling her go and study Philosophy, ha,ha,ha...
For me it is simple, if you want to achieve something, you have to start with yourself first. I am a person of great Faith. And as a Believer I believe that everything will end up ok. I take small steps, even if it is only one person that I can reach at the time, that is the approach, start small and then the spin-off can spread. The power behind this approach is that you can prove to someone that they can change, that it is possible. I love One-on-One's. I have done some change management projects in different companies. In that setting you also have a lot of people that don't want to change. But in One-on-One you enable them to make a choice themselves to change. It also makes you conscious of the fact that if they chose to change or not that doesn't has to frustrate you. If you start small and the person changes that gives you a lot of energy. In that sense I am a coach, I am not a consultant telling people what they should do. It is up to them when you coach, if they chose to change. So my BIG WHY is to enable people to change if they chose to.


What are the challenges that you are dealing with?
The culture can be paralysing because you hit this huge cultural wall and either you accept it or fight it. You can blame people and keep asking them: "Why do you think in limitations? Why do you have to see the impossibilities first"
Or you do what I try to do and that is trying not to be judgemental. This is my biggest challenge, to not judge!. I was raised with the mindset that by working hard, tomorrow will be better than today.
The challenge is to rid myself of my judgements, put it aside. I do this every time I am in a training. I am correcting myself continously, that I shouldn't think like that. I should see other people having their own different references.
And how are you dealing with these different challenges you confront?
I am continously correcting myself, when I become aware that I am being judgemental and that I shouldn't think like that.


Do you use your inner voice to evaluate when dilemma's show up? How does that work for you?
I am a quick in taking decisions. I am also very good in visualizations of the future I want to manifest, even if the siutation right now is very chaotic, I am able to do that and come up with new perspectives in my visualizations. But to solve a dilemma, I will have different dialogues within myself and I am giving myself feedback from different perspectives. It is kind of a mental preparation before going into a real conversation with someone about the dilemma. Through repetition I teach myself things, an example is the one I mention before as my biggest challenge "not being judgemental".
My inner compass when it comes to people cpild be better, as I not always select the right persons around me, but then I have noticed that if people don't fit in my direct environment they often leave by themselves. They don't stay long, as I see it, it is kind of God's protection of me. So it corrects itself soon afterwards.
How are you trying also to keep up with your personal knowledge and skills levels?
I have developed and kept for long the habit to read scientific articles. The past 5 years this has become less, now I am more into webinars, on-line workshops, TED talks. I do this a lot. These days I am reading less scientific articles. Basically I still read a lot and my eyes are at times weary from all that reading. I nowadays even need reading glasses.


What are your strengths?
I am very good in project management and planning so that we don't get stressed because of lack of planning, I am good at organizing events. I am not good in my administrative task, there I have a back log. I have a very good helicopter view and this frustrates my daugther and employees at times. I also have a lot of compassion for other people and I can feel sorry for other people and try to see how I can be of help. At times this is misused.
I am quick to give people things or to help someone out. My mother is the same. I am a very generous person. If I want to surprise a person I could bring them a cup of soup. It makes them and myself very happy.
Do you have hobbies?
I still love reading although my time is hard pressed these days. I do less sports, because of a hip injury, but I still love swimming. I wake up at 5 am and make myself a cup of dominican coffee and just sit in silence and enjoy how the birds wake up. I love good food.
How would you describe Zaira in one word or one sentence?
Dynamic, entepreneurial and joyfull.
Whom are the persons that have inspired you the most in your live?
My mother and also an aunt of me that is always into making fun in the things life offers, this has helped me a lot. Furthermore some youth leaders from the very dynamic church that I am associated to. They have inspired me so much that I also strive to be meaningful for others.
What is a trait that is still work in progress?
Patience with employees and patience in general. I train myself often in this, but then I still loose it at times. Listening without being judgemental, not even thinking just listening, that is what I am trying to improve. 
What was a defining moment in your life?
Choosing when I was a student in Medicines for the scientific research world. Choosing not for the clinical side of Medicines, this combination of having a medical background, having management experiences and project management skills is a rare combination. This is my unique selling point. This has opened a path that has become my personal journey.
What would you want your Loved Ones, family, friends and others to say about you let's say 20 years from now?
That I will be seen as a good friend in all senses of the word, trustworthy with compassion, easy to deal with in the fun and the not so fun things that happen in life. When they look back they will say that I am a good friend.
What makes you stay optimistic about the future of Curaçao as we are in the middle of a worldwide pandemic, recession and in the middle of growing environmental challenges because of the global warming consquences?
If there are enough people with small grass roots initiatives and they perservere and synergyze with one another, this could grow out to become a movement. This according to me is the only way to have impact and to maintain hope.
Is there anything else that you would like to add?
Every day to wake up and take notice of some things that you are thankful for. If that is the case, then there is hope, than whatever you strive for must succeed and nothing is impossible.


More information and connect
- Facebook.com/Mental-Health-First-Aid-Caribbean-107025360790643
- linkedin.com/in/zaira-marina-barriento-martinez-02952925/


One of the 250 Influencers of Curaçao
Zaira Barrientos, is a passionate, dynamic, driven, entrepreneurial, fun-loving person that is committed to "having impact". Her upbringing from her parents and her background as a migrant - at the age of 6,5 years, she moved with her parents from Santo Domingo to Curaçao – has taught her the importance to "adapt". This gave her a chip on her shoulder to work extra hard to be successful in life and her career. Reading a lot since her primary school days and working hard has brought her to Holland where, when she was studying Medicines, she got acquainted with scientific research. Having a non-clinical medical background combined with management, change management, business coaching and project management experiences, has helped her to offer a rare combination of skills that makes her unique.
Over the past 5 years Zaira has increasing been able to identify local and funds from outside of Curaçao and she has implemented projects that delivered the promised outcomes. Her Mental Health First Aid that with foreign funds was offered to civil servants in government in Curaçao was the first in its kind and in that sense, she is doing ground breaking work. The participants have enjoyed the content, which was accessible and it helped break taboo's related to mental health problems. Working in Curaçao in a culture that can easily be paralysing, because of its tendency to think in limitations, she is taking small steps preferably in One-on-One settings and striving to rid herself from judgements. With this approach and her drive we are convinced that by staying her course, her impact will even grow bigger and bigger. That is why we dearly love and deeply respect Zaira and consider her part of the 250 Influencers of the island representing the Business and Educational sector.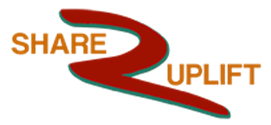 The goal of the core group of Share2Uplift for 2020
The goal of the Share2Uplift movement is to: "Identify 250 leaders from all walks of life to connect, align and create impactful changes in all walks of life, which includes intergenerational collaboration by the end of 2021." We will use interviewing Influencers, meet-and-greet events, "train-the-trainers"-programs on "Emotional Mastery" and "Intentionality "as national intervention strategies, to reach this goal on top of our goal to scale up the possibilities to connect, align and create impact via a virtual platform. We believe that with collaborating with Miguel Goede on the virtual Vision 2030 platform, we will accelerate the possibilities to connect the diaspora and others elsewhere in the world and on the island willing to constructively create impactful changes in Curaçao, to join. Look at the list of the Influencers we have interviewed or reported on, up to now.

As Share2Uplift we are fully trying to align with this thinking of Center for Curriculum Redesign to promote this agenda in our educational systems and workplace. So, in that sense we fully support any initiative to make our educational system 21st century proof.
Share2Uplift aligners are those that:
– Create an inspiring vision of the future;
– Motivate and inspire people to engage with that vision;
– Manage delivery of the vision;
– Coach and built a team, so that it is more effective at achieving the vision.
These criteria are now being polished.
We also consider these 5 values of the most important ones for Share2Uplift aligners. They are:
• Peace from within;
• Compassion;
• Respectfulness;
• Integrity;
• Responsibility. As we will progress towards this goal we will update you on the progress.
Visit the website for more information.

Next MYM-platform session via Skype or Zoom
Our next MYM-platform session will be on the 16th of February (the 3rd Tuesday of the month) via Skype or Zoom, where we will present "Presence, bringing your boldest self to your biggest challenges", by Amy Cuddy.
In this book Amy asks you if:
- You have ever left a nerve-racking challenge and immediately wished for a do over?
- Maybe after a job interview, a performance, or a difficult conversation?
The very moments that require us to be genuine and commanding can instead cause us to feel phony and powerless. Too often we approach our lives' biggest hurdles with dread, execute them with anxiety, and leave them with regret.
By accessing our personal power, we can achieve "presence," the state in which we stop worrying about the impression we're making on others and instead adjust the impression we've been making on ourselves. As Harvard professor Amy Cuddy's revolutionary book reveals, we don't need to embark on a grand spiritual quest or complete an inner transformation to harness the power of presence. Instead, we need to nudge ourselves, moment by moment, by tweaking our body language, behavior, and mind-set in our day-to-day lives.
Amy Cuddy has galvanized tens of millions of viewers around the world with her TED talk about "power poses." Now she presents the enthralling science underlying these and many other fascinating body-mind effects, and teaches us how to use simple techniques to liberate ourselves from fear in high-pressure moments, perform at our best, and connect with and empower others to do the same. Brilliantly researched, impassioned, and accessible, Presence is filled with stories of individuals who learned how to flourish during the stressful moments that once terrified them. Every reader will learn how to approach their biggest challenges with confidence instead of dread, and to leave them with satisfaction instead of regret.
"Presence feels at once concrete and inspiring, simple but ambitious -- above all, truly powerful."-New York Times Book Review.
Subscribe by emailing us: sixtaivan@gmail.com or ivan@upliftingCuraçao.com and we will send you the Skype link so that you can participate in our presentation of this book. 
Date: 16th of February
Time: 7.00 – 9.00 pm.
Entrance fee: Free

Presenter: Ivan Kuster.
Every one of them will present one or two chapters of the book. So hope to greet you then.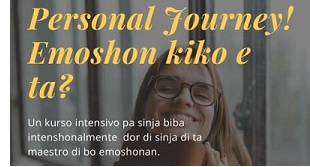 Starting February the 27th from 9 – 11.40 am: New workshops in Papiamentu on Emotions
Gran majoría di nos komo ser humano, ta pasando diariamente den un fluho konstante di diferente pensamentu i emoshonan. Esaki ta konta mas aún awor ku nos ta den e gara di COVID-19. Emoshon ta nos kompas interno. No tin emoshon malu ni bon, emoshonan tei pa guía. Nos tin ku atende ku nan i no neglishá, reprimí ni suprimí nan, pa nan no kausa efektonan negativo despues ku ta inesperá. Emoshonan por ta un insentivo pa nos desarojá e potenshal inlimitá ku kada un di nos tin komo persona.

Nos ke yudabo den desarojá esaki, dor di ofresé bo un "personal journey" di 15 siman. Den e 15 simananan aki nos lo sinjabo:
• maestría di bo emoshonan;
• kon di deshasí di emoshonan atrapá;
• biba un bida mas intenshonalmente;
• skucha bo intuishon mas mihó pa asina bo por ta mas kreativo i
• kon di laga loke bo a sinja bira un kustumber i transformabo komo persona.
Nos lo kuminsá Yanuari bèk.
Pa mas informashon i detajes di e suma ku ta kobra, tuma kontako ku un di e 3 fasilitadornan:
Haydee Hermans Soul Garden na telefón: 5639848
E-mail: soulgardenCuraçao@gmail.com
O'dennis Daal Master Your Mind na telefón: 5130409
E-mail: odennis.daal@mymcur.com
Ivan Kuster Uplifting BV na telefón: 6986437
E-mail: ivan@upliftingCuraçao.com
Website: www.upliftingCuraçao.com/workshop-emoshon-kiko-e-ta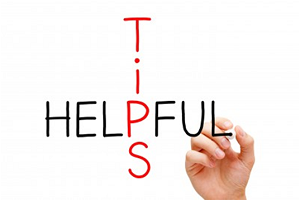 Personal Coaching tips
This week we will share some motivational 1-minute videos. Every day in the week we will upload one of these video-links on our Fabebook.com/share2uplift page.
1. WHY? | One-minute Motivational Video - YouTube
2. DON'T QUIT | Amazing One-minute Motivational Video - YouTube
3. KEEP PUSHING | Amazing One-minute Motivational Video - YouTube
4. SHOW UP | Amazing One-minute Motivational Video - YouTube
5. The 1 minute that might change your day - Motivational Video ✔️ - YouTube
6. PROCESS | Amazing One-minute Motivational Video - YouTube
Categories: Influencers, 21st Century Mindsets, Share2Uplift