| | |
| --- | --- |
| Posted on January 17, 2021 at 5:20 AM | |
In this week's blog (18th of January – 24th of January) we start inviting all those who we have interviewed as influencers and anybody else to give us some suggestions on how to enable and trigger more collaborations to have impactful changes in all walks of life in Curaçao. We are announcing a Zoom event on the 23rd of March were we will discuss these suggestions and also invite all to take notice of Vision Curaçao 2030 and contribute in whatever way to this vision for Curaçao; we will invite you to our next Master Your Mind joint book presentation on the 19th of January from 7.00 – 9.00 pm via Zoom presenting "Rich Dad, Poor Dad, what the Rich teach their kids about money", by Robert Kiyosaki.
And we will invite you to one of our next Personal Journey's "Emoshon kiko e ta? Ki efekto e tin?" for the 20th of February and we will share some motivational videos on "How to release and overcome trauma's". Every day in the week we will upload one of these video-links on our Fabebook.com/share2uplift page.
From connection and alignment to impactful collaboration

Photo by rawpixel.com - PxHere


Our focus in 2021
This year we will focus on "enabling alignments and collaborations to create impactful changes in all walks of life in Curaçao". This we will do, while we will continue to connect with and interview new Influencers active locally and our diaspora. Up to this moment 18th of January 2021, we have interviewed 128.
On-line Zoom meeting on the 23rd of March titled: "From connection and alignment to impactful collaboration"
In collaboration with Vision Curaçao 2030 that is an original initiative of Dr.Miguel Goede, we will start organizing as of the 23rd of March, online meetings twice a year. As Vision Curacao 2030 is offering a bottom up vision for Curaçao it offers all involved, a unique opportunity to take notice, give their input and contribute towards the achievement of the goals and vision of Vision Curaçao 2030.
The idea in these on-line meetings is to during the preparation to: "Jointly look at how we can accelerate alignments and collaborations, to create real impactful changes in all walks of life in Curacao".
Day: 23rd of March
Time: 2 - 4 PM via Zoom.
What is our intention?
We want to create interest, inspire and enable those we have interviewed to take notice of the categories of Influencers we have interviewed up to now. Inspire and enable them to explore possible collaborations that can add value to their own future endeavors.


How are we planning to achieve this?
We will approach every single Influencer with these following questions:
1. How can we create more interest for and enable more alignments and collaborations among those we have interviewed and all others that they consider helpful, to achieve impactful changes on the island?
a. What suggestions do they have?
b. We will send a questionnaire that they can fill in to send in their feedback.

2. Have they taken notice of Vision Curaçao 2030 and how can they contribute to the realization of this vision?
a. What suggestions do they have related to this Vision Curaçao 2030 and its 5 moonshots?
3. Are they willing to participate in our on-line meeting on the 23rd of March from 2 – 4 pm local time.
For the 23rd of March we will of course, welcome all those willing to contribute to help further our goal to enable alignments and collaborations creating impactful changes.
Stay tune we will update our progress regularly to you.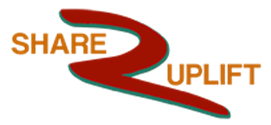 The goal of the core group of Share2Uplift for 2020
The goal of the Share2Uplift movement is to: "Identify 250 leaders from all walks of life to connect, align and create impactful changes in all walks of life, which includes intergenerational collaboration by the end of 2021." We will use interviewing Influencers, meet-and-greet events, "train-the-trainers"-programs on "Emotional Mastery" and "Intentionality "as national intervention strategies, to reach this goal on top of our goal to scale up the possibilities to connect, align and create impact via a virtual platform. We believe that with collaborating with Miguel Goede on the virtual Vision 2030 platform, we will accelerate the possibilities to connect the diaspora and others elsewhere in the world and on the island willing to constructively create impactful changes in Curaçao, to join. Look at the list of the Influencers we have interviewed or reported on, up to now.

As Share2Uplift we are fully trying to align with this thinking of Center for Curriculum Redesign to promote this agenda in our educational systems and workplace. So, in that sense we fully support any initiative to make our educational system 21st century proof.
Share2Uplift aligners are those that:
– Create an inspiring vision of the future;
– Motivate and inspire people to engage with that vision;
– Manage delivery of the vision;
– Coach and built a team, so that it is more effective at achieving the vision.
These criteria are now being polished.
We also consider these 5 values of the most important ones for Share2Uplift aligners. They are:
• Peace from within;
• Compassion;
• Respectfulness;
• Integrity;
• Responsibility. As we will progress towards this goal we will update you on the progress.
Visit the website for more information.

Our next MYM-platform session on the 19th of January 2021 via Skype or Zoom
Our next MYM-platform session will be on the 19th of January (the 3rd Tuesday of the month) via Skype or Zoom, where we will jointly present "Rich Dad, Poor dad", "What the rich teach their kids about money", by author Robert Kiyosaki. In Rich Dad Poor Dad, the #1 Personal Finance book of all time, Robert Kiyosaki shares the story of his two dads: his real father, whom he calls his 'poor dad,' and the father of his best friend, the man who became his mentor and his 'rich dad.' One man was well educated and an employee all his life, the other's education was "street smarts" over traditional classroom education and he took the path of entrepreneurship…a road that led him to become one of the wealthiest men in Hawaii. Robert's poor dad struggled financially all his life, and these two dads—these very different points of view of money, investing, and employment—shaped Robert's thinking about money.
Robert has challenged and changed the way tens of millions of people, around the world, think about money and investing and he has become a global advocate for financial education and the path to financial freedom. Rich Dad Poor Dad has sold over 36 million copies in English and translated editions around the world.
Rich Dad Poor Dad will: 
• explode the myth that you need to earn a high income to become rich
• challenge the belief that your house is an asset
• show parents why they can't rely on the school system to teach their kids about money
• define, once and for all, an asset and a liability
• explain the difference between good debt and bad debt
• teach you to see the world of money from different perspectives
• discuss the shift in mindset that can put you on the road to financial freedom
Subscribe by emailing us: sixtaivan@gmail.com or ivan@upliftingCuraçao.com and we will send you the Skype link so that you can participate in our presentation of this book. 
Date: 19th of January
Time: 7.00 – 9.00 pm.
Entrance fee: Free

Moderator: Miguel Goede
Presenters: Jeanine Constansia-Kook, Enrico Viscaino, Natalie Daal, Ivan Kuster.
Every one of them will present one or two chapters of the book. So hope to greet you then.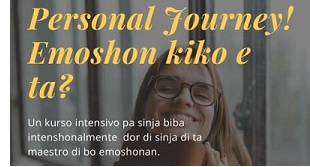 Starting February the 20th from 9 – 11.40 am: New workshops in Papiamentu on Emotions
Gran majoría di nos komo ser humano, ta pasando diariamente den un fluho konstante di diferente pensamentu i emoshonan. Esaki ta konta mas aún awor ku nos ta den e gara di COVID-19. Emoshon ta nos kompas interno. No tin emoshon malu ni bon, emoshonan tei pa guía. Nos tin ku atende ku nan i no neglishá, reprimí ni suprimí nan, pa nan no kausa efektonan negativo despues ku ta inesperá. Emoshonan por ta un insentivo pa nos desarojá e potenshal inlimitá ku kada un di nos tin komo persona.

Nos ke yudabo den desarojá esaki, dor di ofresé bo un "personal journey" di 15 siman. Den e 15 simananan aki nos lo sinjabo:
• maestría di bo emoshonan;
• kon di deshasí di emoshonan atrapá;
• biba un bida mas intenshonalmente;
• skucha bo intuishon mas mihó pa asina bo por ta mas kreativo i
• kon di laga loke bo a sinja bira un kustumber i transformabo komo persona.
Nos lo kuminsá Yanuari bèk.
Pa mas informashon i detajes di e suma ku ta kobra, tuma kontako ku un di e 3 fasilitadornan:
Haydee Hermans Soul Garden na telefón: 5639848
E-mail: soulgardenCuraçao@gmail.com
O'dennis Daal Master Your Mind na telefón: 5130409
E-mail: odennis.daal@mymcur.com
Ivan Kuster Uplifting BV na telefón: 6986437
E-mail: ivan@upliftingCuraçao.com
Website: www.upliftingCuraçao.com/workshop-emoshon-kiko-e-ta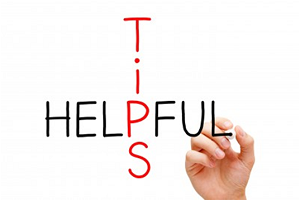 Personal Coaching tips
This week we will share some videos on on "How to release and overcome trauma's".. Every day in the week we will upload one of these video-links on our Fabebook.com/share2uplift page.
1. Rachael Campbell: 5 Simple Steps To Releasing Suppressed Emotion - YouTube

2. Three Ways Trauma Can Change The Brain - YouTube 

3. Bessel van der Kolk on Interoception & Yoga - YouTube 

4. Peter Levine on "How the Body Releases Trauma and Restores Goodness" - YouTube

5. Treating Trauma: 2 Ways to Help Clients Feel Safe, with Peter Levine - YouTube

6. THE KEY TO OVERCOME TRAUMA - Dr Joe Dispenza | London Real - YouTube
Categories: 21st Century Mindsets, Share2Uplift, Master your mind - Bookclub sessions