| | |
| --- | --- |
| Posted on January 10, 2021 at 2:15 AM | |
In this week's blog (11th of January – 17th of January) we interviewed Rocher Cyrus; we will invite you to our next Master Your Mind joint book presentation on the 19th of January from 7.00 – 9.00 pm via Skype presenting "Rich Dad, Poor Dad, what the Rich teach their kids about money", by Robert Kiyosaki; we will invite you to one of our next Personal Journey's "Emoshon kiko e ta? Ki efekto e tin?" and we will share some motivational videos on "Developing new habits" as we at the start of a new year. Every day of the week we will upload one of these links on the Share2Uplift Facebook Page.
Influencer Rocher Cyrus: determined, innovative and educator
Could you share with us some information of your family life? Were you born here in Curaçao?
I come from a family of eight children and was born in Suriname, but have strong ties with Curaçao. My grandpa worked for the Shell and my dad was raised on Curaçao and went to school here. I now live in Curaçao and I am 38 years old, married and a father of a lovely daughter of 3.5 months old. Both of my parents are still alive and the live lessons they thought me are invaluable.
What was more precisely, what they taught you?
They modelled in their actions what they considered valuable and that is the biggest lesson I learned from them. I am now trying to apply that. "Actions speak more than words".
Could you share something of your educational background and your experiences?
I went to the University of Curaçao to study accounting and concluded my thesis on Corporate Governance with Dr. Miguel Goede PhD.
Subsequently, I continued my accounting studies through the United States and became a United States Certified Public Accountant (US CPA). In addition, I also obtained my Chartered Global Management Accountant (CGMA) designation from the Certified Institute of Management Accountants (CIMA) from the United Kingdom (UK). Having an educational background from different regions (Curaçao, UK and United States), enabled me to take the best of these regions.
You work as a CPA-er running your own firm now called "Global International Management". Furthermore we have noticed that you are very internationally oriented and have worked in different countries in the region? Can you expand a little bit on this?
I gained over 10+ years experience as an auditor within the "Big Four" firms KPMG and PWC working in the Netherlands, and Dutch Caribbean serving clients all over the world. However in the end, I choose to return and settle on "Dushi Kòrsou". I identified a need for qualified finance professionals in the so-called underserved regions like Surinam, Guyana, Trinidad & Tobago, Jamaica and some Latin-American countries. This triggered me to start my own firm, Global International Management 8 years ago. Our main objective is to drive innovation through technology, education, connectivity and we serve South America, the (Dutch) Caribbean, Netherlands and Belgium.
Technology: We introduced technological tools in the above regions that make the work of accountants and financial institutions more effective and efficient. One of these tools is confirmation.com, which is being used by nearly all audit firms and banks in the above regions.
Education: We have Artificial Intelligent (AI) learning tools that individualize learning for students who want to become US CPA's or CMA's. Basically, every student is getting personalized feedback, which increases their retention and learning curve, all with the help of AI. We serve over 300 students from the before mentioned regions that are using this innovative new way of learning and partner with 2000+ International Universities. Further we provide online and on-demand training for (finance) professionals and companies ranging from topics such as Cybersecurity, IFRS, Blockchain, Data Analytics, Leadership and other hot topics. This market is growing rapidly due to the impact of COVID on traditional learning models.
Connectivity: Leveraging our technological tools and specific type of educational choices enables us to serve clients and students all around the world. Currently we are assisting US based companies in applying for COVID-19 relief funding that is made available by the US Government. This is one of the main reasons why US CPA's are currently most in demand according to a LinkedIn 2020 job report. We hope that more local accountants and students on Curaçao would choose to become US CPA's to help us serve this huge market of USD 9 trillion in relieve funding and other international opportunities that can be managed right here from Curaçao.
Before the Covid-era, I was also a frequent speaker in New York at the Yearly Cybersecurity Awareness event organized by the Association of Certified Public Accountants (AICPA).
As an innovative entrepreneur, you also invested in Curaçao Business Magazine, why did you do this and I have taken noticed that it is also available in other regions?
In general, accountants speak the language of businesses. We have a good overview about what businesses are struggling with. I concluded that it was a natural fit that as accountants, we are in a good position to talk about business and I decided to take over Curaçao Business Magazine in 2018 from the prior owner. In addition, we have an exclusive collaboration with the Curaçao Chamber of Commerce connecting us to South America, other parts of the Caribbean, the Netherlands and the US.
What is your BIG WHY or driving motivation to be whom you are right now?
I was born and raised in Suriname which is a developing country. Becoming a United States Certified Professional Accountant (US CPA) provided me numerous opportunities. Based on this personal experience, I want to provide the same chances to others. We have students from wealthy countries such as the Netherlands, Bahamas and Cayman Islands which we value. However most of our students come from countries such as Venezuela, Suriname, Jamaica and other developing regions. It feels so great to see that once some of these students completed their studies and become US CPA's or CMA's that they are starting to work in the largest financial centers of the world, such as New York and Singapore. This is the main reason why I am such a strong promotor of education.
When do you consider that you have been successful in your personal and business/professional life, let us say 5 years from now?Personally, I am successful, if I stay healthy and have a good relationship with family and friends, while spending as much time as possible with my daughter as she is growing up. Professionally I would love to see that we grow with the same pace like we did in 2020. Yes, I said it right "like we did in 2020". Since the start of our company, we focused on everything "online" and finally it is paying off due to the impact of COVID.
What are the challenges that you are dealing with? And how are you dealing with these different challenges you confront?
Most of the challenges that I am dealing with, have to do with changing the mindset of people in order to embrace innovation. I have a strong believe that we deliver value with our technological tools and services and that it is a matter of time for us to become mainstream. This is keeping me focused.
Do you use your inner voice to evaluate when dilemma's show up? How does that work for you?
Yes, always listen to your inner self. Combine that with a dose of commence sense, speak to other experienced professionals that you can rely on for some wisdom, but at the end always trust your own inner voice. This also helps to deal with the consequences as you made your own decisions.
For example, based on our history in Surinam and Curaçao, we are very oriented towards the Netherlands in my profession as an accountant and therefore we could miss out on much larger opportunities. The US Financial Market is the largest in the world and the US is far more influential than the Netherlands in the financial industry. I followed my inner voice, researched the facts and decided to study to become a US CPA. It was the best decision and allowed me to identify and serve "international niche markets" right here from Curacao. As I also worked in the Netherlands I am able to compare and take the best approaches from both worlds
How are you trying also to keep up with your personal knowledge and skills levels?
I have an inner drive to keep learning. That is one of the main reasons why I am the channel learning partner of some of the world's largest learning organizations in our niche such as, Becker Professional Education and the Association of International Certified Professional Accountants. We have a learning catalog with over 1000+ courses which are being updated regularly. This helps me to choose what I want to learn and to stimulate my life-long learning as a professional.
What are your strengths?
I am determined and don't give up easily and never too scared to learn by trial and error. I love technology!
Do you have hobbies or interests that you are also passionate about?
I do play soccer, basketball and also piano. In the good old days, I used to play in several bands on Curaçao.
If you as Rocher would meet a stranger in the bus (let say in Mexico or the US) and they would ask you to introduce yourself what would you answer?
I am a people's person, and I love to hear other people their life stories to understand them better and connect with them.
How would you describe Rocher in one word or one sentence?
Determined!
Whom are the persons that have inspired you the most in your career?
My parents!
What is a trait that is still work in progress?
To remain focused and not to get distracted.
What was a defining moment in your life?
When my daughter was born this year and when I started my own business 8 years ago. As I said the best decision I ever took in my life.
Where do you want to be 15 to 20 years from now with your career?
Hopefully nearing an early pension and by that time our company have become mainstream and a house hold name in the world of accountancy.
What would you want your Loved Ones, family, friends and others to say about you let's say 20 years from now?
That I supported them in every way I could.
What makes you stay optimistic about the future of Curaçao as we are in the middle of a worldwide pandemic, recession and in the middle of growing environmental challenges because of the global warming consequences?
As an entrepreneur and business owner I should stay optimistic. I believe that we shouldn't waste a perfect crisis.
We needed this crisis in order to re-invent ourselves.
So, let's go after it. Also, happy to inform that all our FinTech tools are eliminating paper which is also good for our environment.
Is there anything else that you would like to add?
I hope that this crisis will teach us that we need to embrace change in an early stage, in order to be able to anticipate another crisis.

More information or connect
Global International Management, LLC
America: 276 5th Avenue | Suite 704 | New York 10001 | O + 1(646) 760-6356 |
Curaçao: Julianaplein 36 | Willemstad |
O +(599) 9 844-0057 | M +(599) 9 520-0270 |
E-mail: rcyrus@globalintmanagement.com
Website: www.globalintmanagement.com | Linkedin | Facebook |
Curaçao Business Magazine 
Curaçao: Julianaplein 36 | Willemstad |
O +(599) 9 844-0057
www.cbm.cw
E-mail: info@cbm.cw

Authorized Partner Dutch Caribbean & Suriname | Confirmation.com | Becker Professional Education | AICPA |
One of the 250 Influencers of Curaçao
Rocher Cyrus, CPA CGMA, is a balanced, energetic, innovative, dynamic, collaborative entrepreneur and educator, working mainly in an international market. His BIG WHY? "Future proofing business professionals and companies through lifelong AI learning, leading to high level jobs, opportunity and prosperity, even for the worlds' largest and most prestige financial markets. This is his contribution to the society helping individuals and businesses succeed.
Driven by a strong desire to innovate he took the bold step 8 years ago and started "Global International Management" and he also acquired Curaçao Business Magazine 2 years ago. As managing director, he drives innovation through technology, education and connectivity. His diverse study and working background, enabled him to identify and serve "niche markets". His company is the official channel learning partner of the worlds' largest accounting organization representing the accounting profession (AICPA), Becker Professional Education and the Business Learning Institute (BLI), serving South America, The (Dutch) Caribbean, Netherlands and Belgium.
Currently he and his team are helping US Based Businesses to apply for the USD 9 Trillion Covid-19 Relief Stimulus Package that is being approved by the US Government. He is a strong advocate for more local US CPAs/CMAs in order for us to be able to cater to the largest financial market in the world namely the US Financial Market. For all these reason's we dearly love and deeply respect Rocher and consider him part of the 250 Influencers of the island representing the Business (Financial) sector.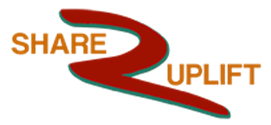 The goal of the core group of Share2Uplift for 2020
The goal of the Share2Uplift movement is to: "Identify 250 leaders from all walks of life to connect, align and create impactful changes in all walks of life, which includes intergenerational collaboration by the end of 2021." We will use interviewing Influencers, meet-and-greet events, "train-the-trainers"-programs on "Emotional Mastery" and "Intentionality "as national intervention strategies, to reach this goal on top of our goal to scale up the possibilities to connect, align and create impact via a virtual platform. We believe that with collaborating with Miguel Goede on the virtual Vision 2030 platform, we will accelerate the possibilities to connect the diaspora and others elsewhere in the world and on the island willing to constructively create impactful changes in Curaçao, to join. Look at the list of the Influencers we have interviewed or reported on, up to now.

As Share2Uplift we are fully trying to align with this thinking of Center for Curriculum Redesign to promote this agenda in our educational systems and workplace. So, in that sense we fully support any initiative to make our educational system 21st century proof.
Share2Uplift aligners are those that:
– Create an inspiring vision of the future;
– Motivate and inspire people to engage with that vision;
– Manage delivery of the vision;
– Coach and built a team, so that it is more effective at achieving the vision.
These criteria are now being polished.
We also consider these 5 values of the most important ones for Share2Uplift aligners. They are:
• Peace from within;
• Compassion;
• Respectfulness;
• Integrity;
• Responsibility. As we will progress towards this goal we will update you on the progress.
Visit the website for more information.

Our next MYM-platform session on the 19th of January 2021 via Skype or Zoom
Our next MYM-platform session will be on the 19th of January (the 3rd Tuesday of the month) via Skype or Zoom, where we will jointly present "Rich Dad, Poor dad", "What the rich teach their kids about money", by author Robert Kiyosaki. In Rich Dad Poor Dad, the #1 Personal Finance book of all time, Robert Kiyosaki shares the story of his two dads: his real father, whom he calls his 'poor dad,' and the father of his best friend, the man who became his mentor and his 'rich dad.' One man was well educated and an employee all his life, the other's education was "street smarts" over traditional classroom education and he took the path of entrepreneurship…a road that led him to become one of the wealthiest men in Hawaii. Robert's poor dad struggled financially all his life, and these two dads—these very different points of view of money, investing, and employment—shaped Robert's thinking about money.
Robert has challenged and changed the way tens of millions of people, around the world, think about money and investing and he has become a global advocate for financial education and the path to financial freedom. Rich Dad Poor Dad has sold over 36 million copies in English and translated editions around the world.
Rich Dad Poor Dad will: 
• explode the myth that you need to earn a high income to become rich
• challenge the belief that your house is an asset
• show parents why they can't rely on the school system to teach their kids about money
• define, once and for all, an asset and a liability
• explain the difference between good debt and bad debt
• teach you to see the world of money from different perspectives
• discuss the shift in mindset that can put you on the road to financial freedom
Subscribe by emailing us: sixtaivan@gmail.com or ivan@upliftingCuraçao.com and we will send you the Skype link so that you can participate in our presentation of this book. 
Date: 19th of January
Time: 7.00 – 9.00 pm.
Entrance fee: Free

Moderator: Miguel Goede
Presenters: Jeanine Constansia-Kook, Enrico Viscaino, Natalie Daal, Ivan Kuster.
Every one of them will present one or two chapters of the book. So hope to greet you then.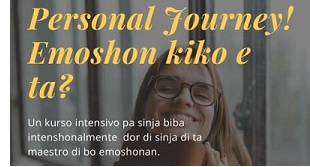 Starting January/February: New workshops in Papiamentu on Emotions
Gran majoría di nos komo ser humano, ta pasando diariamente den un fluho konstante di diferente pensamentu i emoshonan. Esaki ta konta mas aún awor ku nos ta den e gara di COVID-19. Emoshon ta nos kompas interno. No tin emoshon malu ni bon, emoshonan tei pa guía. Nos tin ku atende ku nan i no neglishá, reprimí ni suprimí nan, pa nan no kausa efektonan negativo despues ku ta inesperá. Emoshonan por ta un insentivo pa nos desarojá e potenshal inlimitá ku kada un di nos tin komo persona.

Nos ke yudabo den desarojá esaki, dor di ofresé bo un "personal journey" di 15 siman. Den e 15 simananan aki nos lo sinjabo:
• maestría di bo emoshonan;
• kon di deshasí di emoshonan atrapá;
• biba un bida mas intenshonalmente;
• skucha bo intuishon mas mihó pa asina bo por ta mas kreativo i
• kon di laga loke bo a sinja bira un kustumber i transformabo komo persona.
Nos lo kuminsá Yanuari bèk.
Pa mas informashon i detajes di e suma ku ta kobra, tuma kontako ku un di e 3 fasilitadornan:
Haydee Hermans Soul Garden na telefón: 5639848
E-mail: soulgardenCuraçao@gmail.com
O'dennis Daal Master Your Mind na telefón: 5130409
E-mail: odennis.daal@mymcur.com
Ivan Kuster Uplifting BV na telefón: 6986437
E-mail: ivan@upliftingCuraçao.com
Website: www.upliftingCuraçao.com/workshop-emoshon-kiko-e-ta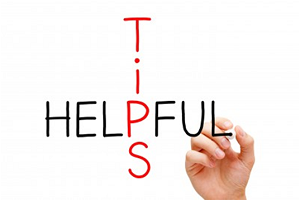 Personal Coaching tips
This week we will share some videos on the developing new habits. Every day in the week we will upload one of these video-links on our Fabebook.com/share2uplift page.
1. The Power of Habit — Animated Book Review - YouTube
2. Creating Big Improvement Through Small Habits - James Clear - YouTube
3. How To Change Bad Habits And Create New Ones - YouTube
4. THE 20 SECOND RULE - HOW TO BUILD A NEW HABIT - YouTube
5. Accomplish Everything With Mini Habits - YouTube
6. BJ Fogg | The key to make positive habits (Shortened Talk) - YouTube
Categories: Influencers, 21st Century Mindsets, Share2Uplift