| | |
| --- | --- |
| Posted on December 27, 2020 at 10:25 PM | |
In this week's blog (28th of December – 3rd of January) we interviewed Joeri Oltheten; we will invite you to our next Master Your Mind joint book presentation on the 19th of January from 7.00 – 9.00 pm via Skype presenting "Rich Dad, Poor Dad", "What the rich teach their kids about money" by Robert Kiyosaki; we will invite you to one of our next Personal Journey's "Emoshon kiko e ta? Ki efekto e tin?" and we will share some motivational videos on "The Doughnut economy". Every day of the week we will upload one of these links on Share2Uplift Facebook Page.
Influencer Joeri Oltheten: an unorthodox creative collaborator

Could you share with us some information of your family life? 
I was born in Holland 40 years ago this year. I always thought that at 40 years I would have become serious, but that is not really the case. My mother is from Curaçao and my father is from Holland. The funny thing is that my father is from Holland and he hasn't lived in Holland for the last 20 years and my mother was born in Curaçao and she hasn't lived in Curaçao in the last 50 years. So I come from a family of migrants you could say. I grew up in the Netherlands and also lived in Peru and also lived in Curaçao for a couple of months only, attended Kindergarten and in Peru I went to the primary school and then we went back to Holland. I have lived in Leiden and Amsterdam. And in 2016, I decided to move to Curaçao as my fiancée and now wife, was expecting our first child and we decided that our child needed to be born and raised in Curaçao . That was 4,5 years ago. That was not the only reason, as I also wanted to contribute to Curaçao . Because I grew up with Curaçao in my heart so to speak. My grandfather was Guillermo Rosario. There is where my love for Curaçao and Papiamentu came from. My mother is also a writer and translator and my father is an anthropologist. So the love for culture, people and language was something I was born with and really instilled in me from a very young age. Yes, my parents definitely contributed to who I am today. From my mother I think I got my connection with the people and the importance of doing social work, work for the community to be able to connect with all kinds of people from all walks of life. My father taught me to be adventurous, to dare to do things you have no experience with. To go the extra mile.
Is that the reason why you are an entrepreneur?
It is funny because my parents are not entrepreneurs, they never were. I don't come from an entrepreneurial family from both sides of my family, they are more artists, they are more creative entrepreneurs you could say, but I do think that all of my family are "smart asses". People who think they know it better and instead of complain about their boss think that they better do it by themself. If you think you have a better understanding of reality, go ahead and try to make it work. Then if it doesn't work, you can then only blame yourself and no one else.
I have one older brother that is 1,5 years older than me and it helped me a lot because I could just imitate him as a child, because he was out there being the pioneer and I could just learn from him and adapt.
I have two children now, a daughter and a son. In Curaçao they say, you are ready when you have both a son and a daughter, let's see if that is true. Having children for me is the most spiritual experience I have ever had in my life. To be able to help these creatures find their way into the world is truly amazing and it helps you to, not take yourself too seriously. You have no other choice even if you think, you are that important as the next minute, you are just changing diapers or they are just peeing in your face. So I think it is a good way not to take yourself too seriously.


Could you share something of you eductional background and your experiences?
I have studied Business Economics at the University of Amsterdam, as I didn't understand economics and after finishing my studies, I realized that I had to do more research, because the idea of economics or the way they saw it wasn't working, that is they way we did it on a country level (macro) and on a business level (micro) as well.


Can you tell me more about it?
The word Economy I have understood, comes from the greek word "oikonomia" which means running a household either of a family, the state or country. It is about getting along with each other and how we are making use of the resources on the planet. When I was living in Peru, I was confronted with a large inequality between the poor, the "have nots" and those who had. And nobody could explain this to me why this was like that. I thought that by studying Economy, I would learn more about this system. Which wasn't the case. The study was more about making money, stocks and for countries the GDP. What I learned didn't say anything about whether all stakeholders involved would get a fair share or not. It was about mathematics and numbers with no attention to social aspects of an economy. Although the greek word meant running a household, we never discussed people, nor psychology, nor sociology nor history. When I had finished my studies we had a big recession. It was in 2008 and a lot of students where fed up of the economics, that they were being taught. Normally in science one would look at different angles of a subject matter, but not in the case of Economy. What we were taught and our text books was a different reality.

With every new recession the inequality has become bigger, the damage of the economic system on the environment has become bigger and there is an ever growing gap between the "have's" and "have nots". This was not in alignment with the mantra's that we were taught, that growth would benefit all. Crises has always been the reason for looking at new ways for designing society and economic systems. The doughnut economy that originated from crises helps people to think different of their own reality and is working to create also a social society that is inclusive. It is not merely about creating a green economy as this could still lead to exclusion and an unequal distribution of our wealth. The doughnut economy aims at making the social distribution of wealth inclusive. I have lived in Peru and I have seen how Sendero Luminoso which started with good intentions based on their Marxist Leninist ideology, fell victim to the same power structures and the created new elites, thus basically made the same mistake.


That is why I am an advocate for the introduction of the Basic Income and the Doughnut Economy as it works with networks and is based on sharing. We are now living in a time of great access for a lot of people to Smart phones and the internet. Nowadays with these new means of communications it is much easier to explore collaborations and to focus on the world wide market, for business opportunities and to influence other changes that we need to have. And you can have that impact yourself.


I have seen from your presence on the internet that you also have an artistic part of you, could you expand on this?
My grandfather was a writer, politician and poet. My mother is also a poet and translator and from my mother I got interested in different languages. From my father's side of the family I got my musical talents. DHe is in music and different family members of his family are professional musicians. So music and words come relatively easy to me. I can't sing that well, but then came Rap music and I could use words in a rhythmical way and express myself. So I started rapping in the early 90-ties. I used casettes and I would send them to my cousins in Curaçao with music from Holland and they would send the casettes back with music from here. When I was 17 years old, I started rapping in English then in Dutch and then I got more serious and people came to know me under the name "Pharao".
This is a funny story btw. I once arrived late at the studio for some recordings and they asked me why I was late. I was honest and I told them that I had visited a museum. I went to Nieuwe Kerk where they had an exhibition of Black Pharao's. So they never had met a rapper that came in late, because he had to attend a museum so they decided to call me "Pharao". I was for about 10 years involved in recording music, doing shows and making really nice videos. In the beginning I felt great saying things in my texts that I was angry about. Then I became aware and more conscious of the effect this had on my audience. The texts of the music became more positive and I started using my texts to reach and uplift my audiences and contribute to their state of mind, which is powerful tool that could even be live changing. Nowadays this artistic side of me is still important ,but now I do it on a semi-professional basis, along side my other businesses.


Where does your interest come from to be an entrepreneur, can you tell us more about this?
I think when I started it was because of a lack of other options. I had finished my studies, but I couldn't find a position that I was looking for as it was difficult to match my interests and the jobs being offered. So I started working at a small company of a friend where we had 5 to 6 people working during 2,5 years. I learned how to run a business and I learned what "not" to do. I got into ethical conflict with the owner as I truely believe that you should be true to your principles. I then started Cinqo, my own business with a colleague of my in 2008 in October and that was just when a recession started and people asked me: "Why do you start right now in October?" I was let's just start and I was doing what I use to work at. I gave it a try and we were involved in soft ware development in 2008 and helped clients in recruitment etc...
In the beginning we were aiming at a very diverse client base. In 2015 me and my fiancée decided to come and live in Curaçao. I took Cinqo with me and now we have the Ministry of Economic Affairs, the Chamber of Commerce, ACU, CTB, SOAW as clients. Our missionis to help others thrive. We do project management, strategic consultancy and business development. We work with organizations that want to reach the next level. We select companies we work with as we have evolved from anything goes at the start, to have a plan and goal so that clients can recognize and understand who we are. In the end people do business with people, it boils down to that personal aspect. We work for clients that are social, innovative, creative or culturally active and by doing that contribute to society as a whole. That is how we select who we want to work for.


What is the relationship with Ngrane?
We work with them regularly, it's a nice organic collaboration. We see each other as friends who help each other in a business sense. There are so many creative innovative pioneers on Curaçao and Curaçao could use their skills and this could help to create a digital more enabled society. They are great to have in the doughnut economy.
I have understood that coming to Curaçao was a deliberate choice, could you elaborate on this a little more? Why Curaçao?
I grew up with Curaçao in my heart. In knew when I was in the Netherlands that I always wanted to make an impact and be at service to the community. In Holland many things were saturated or difficult to change. While in Curaçao everything seems to be possible. I felt it would resonate with the person I am to come and work and live in Curaçao . My fiancéee was really enthusiastic about this idea.
Leaving from living in a small appartment in Amsterdam I had a chance to start with Wintertuin in Curaçao. Wintertuin is a literature organization which does lots of work in literature and story telling and the idea was to start some projects in Curaçao. I set up the foundation Wintertuin Curaçao and my first project became "Kurá di kuenta". It is about stories of the elderly and it fits with our oral tradition. We have an aging population where a lot of people live in isolation. We have done "Kurá di kuenta" 4 to 5 times and it is a great thing to do. We started our interviews of the elderly at Birgen de Rosario and the first 3 editions were about elderly clients from Habaai, Nos Lantèrno, Richardushuis and Mi Amparo. During 6 months we intervied people on multiple subject matters like love, friendship, 30 di mei, spirits, Wega di Number.
Once we earned their trust and confidence they were so willing to share their experiences giving us a clear social perspective of culturally how did we do things in the past. Things that are still relevant today teenage pregnancy. It has become an interesting read if you want to learn more and want to know more about our island. This was one of the projects. Now we are focusing on the neighborhood level, asking questions to the residents on how they were formed and what their history was.
On purpose I have chosen the neighborhoods with a not so good reputation and they deliver the best stories and these neighborhoods also need some positive attention. Neighborhoods like Koraal Specht and Fleur de Marie, with stories about immigrants and the time when the bridge in construction came down and this reflected through the eyes of the participants to help them to become authors. It is so fantastic to see them come to the stage and see them read a part of the book that is their own story. It is so awesome.We were brought up to sit still, sit neatly etc...and there is so much to share and if we value those lessons we would value ourselves and also pass this on to the next generations.
We have also organized festivals and an international writing course, were spoken word artists from Holland and Belgium were presenting their poetry skills and enabling local artists and for me that is very special.


You are seeing lots of opportunities for the creative entrepreneurs in Curaçao , could you expand on this as also a representative of the creative sector?
I see possibilities in the creative sector and the wellness industry.I see that our people can be very creative and as they can make anything during carnaval. Look at their outfits and hairstyles, creativity is in the blood of the people of Curaçao and they do it with a lot of intrinsic motivation.
It would be a lost opportunity if they don't think that it can be a means of income. Most of these creatives have a job and on the side they do fantastic creative work. In Curaçao we don't have a history to promoting creative things with our children when they grow up. We are being stimulated to become an accountant, a doctor while although we are a small creative island we can supply and export to the unlimited need in the world for music, design, games and clothes. These are all craft business opportunities you can export through the internet and it needs more attention. If you combine this with the tourism industry, tourist are looking for something more authentic so we can offer these products when they come here, because it is typical Curaçao and not just some other place in the world.
I grew up thinking that these people are so creative and we have such a tiny population, what if they would see themselves as professionals and if they would develop their talent, build their networks and as we speak different languages and understand their background, how much more successful wouldn't they be.
I would like to also expand on another business venture that I am involved in, Wawuya.
It is a business where me and my partner are using plants, moringa that is growing on the island to make moringa oil.
The elderly knew that it has medicinal properties and the younger people are not aware of it and they use more synthetic products. When I visited Dominica once, I became aware of all the benefits. It is a great product and via Wawuya we now have 40 points of sales in Curaçao and in Bonaire. This product fits in the wellness pilar of our economy. The moringa of Curaçao has charasteritics beneficial for the health of your skin, your immune system and hair. This business is aligned with the dougnut economy, it grows easily on the island and we pick the seeds or people pick seeds for us and bring it to us. We pay a price per kilo and it gives people whom lost their job an income. I believe that we could do the same with sentebibu, Mango products, Chimichimi. I believe via Wawuya as producer of final natural products made out of plants, we have so much more to discover. Curaçao will benefit of this on top of being an excellent wellness destination.
Could you tell us some more of Cinqo Consultancy?
What I see now that because of the corona crisis we need to be able to create a new economy based on the principles of the dougnut economy. With the Ministry of MEO and some other people from different barios we will provide workshops starting January in neighborhood and see what people feel about this aimed at inspiring them and engage them. Cinqo is helping organizations and projects that promote sustainable development and that are now aligned with the doughnut economy.
Is food security a part of this?
Yes, food security is an important part of it.
We have had a dependence mentality and now we are forced to become more self sufficient. We need to find new ways for agriculture like Permaculture and syntropic Agroforestry. In syntropic Agroforestry it uses the plants that grow in a tropic climate like the plantain, casave, avocado and other plants that grow in our region and mimic the natural eco-system that can become self sufficient. In that situation one can grow crops in a couple months time creating jungles literally right here in Curaçao . With that type of innovation we are looking at new ways to solve old issues. The same can done with what we are doing with our housing energy needs. We need to create more momentum to make it possible to support each other and create an inclusive regenerative distributive island to grow food that all of us eat. The boycott of Venezuela made it difficult as we lost our supply line for fruits and vegetables. But sometimes you need a crisis to find new solutions. We have shown to have resilience to deal with all kinds of crises. With my initiative I really want to connect the dots from different generations to work on one common goal.
What is your BIG WHY or driving motivation to be whom you are right now?
Create a better world by doing what I can to make this a better place for each other. Meaning to look for ourselves and our neighbors and be more aware of this. In Curaçao , the differences are big whilst the distances are so short. It gives me lots of satisfaction to contribute to other people's well being. It is to help myself, people and all living beings to thrive.
When do you consider that you have been successful in your personal and business/professional life, let us say 5 years from now?
Personally I want to be a good husband and good father. I want to help people that I value and love to see their smiles on their faces at times.
Professionally, that would be to launch a new business and if we can continue the doughnut economy that respects and is good for people and nature.
If with Wintertuin Curaçao we would be able to help artists to take a next step in their development.
If Wawuya would have expand their product portfolio and export to Europe, the USA and other places in the world. Recently I made a song for the film "Buladó.
What are the challenges that you are dealing with? And how are you dealing with these different challenges you confront?
Every day has its new challenges, but then again that is life. It is important to enjoy the process it is not about the accomplishment itself. It is about learning from your mistakes, be open and don't be judgmental and fail quickly. I have made lot of mistakes in my life and it is a great way to learn. To forget about it consciously but to remember to do it better the next time. Nothing is easy but it nothing is impossible. Challenges are a motivation to try again and to fail better next time.
Do you use your inner voice to evaluate when dilemma's show up? How does that work for you?
I use it for sure, although it is difficult to distinguish sometimes between your intuition and sometimes your sub conscious mind. When I grew up, I was afraid of heights. And one day I decide to go paragliding and this made me become aware of the fact that your mind can play tricks on you. Is from your gut and heart or from your mind? If it is from your heart/gut that is your true voice.
How are you trying also to keep up with your personal knowledge and skills levels?
I love to read. I always loved reading. I read a lot of non fiction. I try to keep up with my line of business and read books of other economists. I read about people working on projects in societies that are also working on creative projects with other entrepreneurs. I follow seminars digitally, I listen to speeches that inform and inspire me. As I am also involved in Wawuya, I read about scientific research related to that, to give me a better idea of what we can do with Wawuya.
I love reading a good old book the most.


What are your strengths?
I am not afraid of fear. I like to confront myself with fear. I go out of my comfort side always. I believe that courage will always be compensated for. I am a team player. I like to take initiatives, l like to work with people with skills I myself don't have. I focus on things I am good on to work with others so to achieve common goals.


Do you have hobbies or interests that you are also passionate about?
I love music, literature, sports like playing soccer, but I have no time to watch it. Playing domino, that is a thing from Curacao, spending time with nice people, chilling at social gatherings and having good conversations. I also love to travel which because of the corona crises is a challenge at this moment.
If you as Joeri would meet a stranger in the bus (let say in Mexico or the US) and they would ask you to introduce yourself what would you answer?
I am a creator, someone that creates experiences and who tries to help to create a better world, always creating. It keeps me going. If they would throw me off an airplane in Mexico for example, where I landed I would create with other people.
How would you describe Joeri in one word or one sentence?
An unorthodox creative collaborator.
Whom are the persons that have inspired you the most in your career?
My mother, she has always been inspiring and my father. To see their love and dedication for the family, the unconditionally love to experience this as a child.
I also like Bob Marley and Malcolm X because they were people who weren't afraid to speak their mind. They weren't afraid to take risks and in their own way they were trying to work on creating a better planet without compromising their principles.
But I am also inspired by people from the neighborhood that help others with an open heart and an open mind.
What is a trait that is still work in progress?
My focus is usually caught in different directions and sometimes I admired people with that focus on one thing and one specific goal. But at the other hand the more spread your attention is the more I see it as a characteristic of my versatility broadness of what I do as it gives so much satisfaction to be involved with different walks of life. Well in fact its a big contradiction and it will be a battle for ever for me.
What was a defining moment in your life?
Going to Peru that was very important. I grew up in the Netherlands were they have different cultural norms and values. And trying to find my way at a very young age as there is not one way. I have learned that there are different approaches to life.
The second one would be dealing with birth of my first child. To be responsible for another human being for 100 % special changes your outlook of life. At least it did with mine.
Where do you want to be 20 years from now with your career?
Hard to tell for that long a period. I don't really know. For 5 years from now I have plan for the world is going to develop where the needs are and I like to be flexible. 5 years ago I started a business in moringa oil. I tried things with other companies and failed. There was a lot of trial and error. I would say that I would be involved in social creative, innovative projects and people. It will be a focus not too much on the form but the goal in itself as the from will follow the goal in these projects.
What would you want your Loved Ones, family, friends and others to say about you let's say 20 years from now?
I am real person I am this guy that you see that no matter what the circumstances is there for them.
I try to contribute as much as I can. I don't care too much what people think of me btw. If they feel my authenticity of who I am and what I do, this can inspire them, you only realize yourself only any way.
What makes you stay optimistic about the future of Curaçao as we are in the middle of a worldwide pandemic, recession and in the middle of growing environmental challenges because of the global warming consequences?
Everything that could have gone bad went bad in this past year. Just the fact that we survived so far means something to me. We have had black outs, lockdowns, no sales of alcohol, the corona crisis, the economic consequences of the economic down turn and still 9 of 10 people still have a positive attitude that gives hope. Everything starts with a thought. The way people think is promising, if we can joint forces and trust each other in the process, the basis is there to survive and create things. I once met this lady doing a cleaning job and she told me that if she would win the lottery she would throw a party for her friends, do something nice for other people despite all the adversity. We try to make the best out of every day life. If we can improve the infrastructure and foundation of our people we can become more successful at what we are doing. For example I see lots of creative people working together like David Van Delden, Stephen Garcia, Gino Jacobs and Boudino de Jong. It requires a team to make and sell the product. When people complement one another and based on a supportive system that enables them to work together, we can all can thrive and make progress.


More info or connect:
Cinqo Consultancy: cinqo.nl/
LinkedIn: www.linkedin.com/in/joerioltheten/
Hófi Wawayu Facebook: facebook.com/hofiwawuya/about/
Website: hofiwawuya.com/
Wintertuin Curaçao Facebook: facebook.com/wintertuincuracao/

Pharao Facebook:facebook.com/pharaocuracao/
Curaçao Facebook:  facebook.com/curacaodoughnut 

One of the 250 Influencers of Curaçao
Joeri Oltheten is a value driven, energetic, dynamic, multi-facetted artist and entrepreneur. As he is driven to creating a better world, earning his Business Economics degree at the University of Amsterdam didn't give him an answer to some real-life issues, like the widening gap between the "have's" and "have nots" and the environmental challenges in the world. In 2015 he decided to come and live in Curaçao as he grew up with Curaçao in his heart. He is always looking for opportunities to create and add value, based on the principles of the doughnut economy as it dealt with inclusiveness and advocates the circular economy. Starting Wawuya as producer of final natural products made out of plants aimed also for the export, he is "hands on" contributing to the doughnut economy in Curaçao . As owner of Cinqo, he is helping out different local clients and as an artist, he uses words and music to uplift people via his Rap-songs. Through Wintertuin, a literature organization, he started different projects in Curaçao like "Kurá di Kuenta" with stories from elderly and stories told by inhabitants from neighborhoods. He has organized festivals and an international writing course, were spoken word artists from Holland and Belgium were presenting their poetry skills and enabling local artist to present their work. As a creator living his purpose of making the world a better world, we have so much more that we can expect from Joeri because of his possibility thinking mindset and his tendency to collaborate as a team-player "pure sang". For all these reason's we dearly love and deeply respect Joeri and consider him part of the 250 Influencers of the island representing the Business and the Creative sector.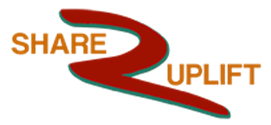 The goal of the core group of Share2Uplift for 2020
The goal of the Share2Uplift movement is to: "Identify 250 leaders from all walks of life to connect, align and create impactful changes in all walks of life, which includes intergenerational collaboration by the end of 2021." We will use interviewing Influencers, meet-and-greet events, "train-the-trainers"-programs on "Emotional Mastery" and "Intentionality "as national intervention strategies, to reach this goal on top of our goal to scale up the possibilities to connect, align and create impact via a virtual platform. We believe that with collaborating with Miguel Goede on the virtual Vision 2030 platform, we will accelerate the possibilities to connect the diaspora and others elsewhere in the world and on the island willing to constructively create impactful changes in Curaçao, to join. Look at the list of the Influencers we have interviewed or reported on, up to now.

As Share2Uplift we are fully trying to align with this thinking of Center for Curriculum Redesign to promote this agenda in our educational systems and workplace. So, in that sense we fully support any initiative to make our educational system 21st century proof.
Share2Uplift aligners are those that:
– Create an inspiring vision of the future;
– Motivate and inspire people to engage with that vision;
– Manage delivery of the vision;
– Coach and built a team, so that it is more effective at achieving the vision.
These criteria are now being polished.
We also consider these 5 values of the most important ones for Share2Uplift aligners. They are:
• Peace from within;
• Compassion;
• Respectfulness;
• Integrity;
• Responsibility. As we will progress towards this goal we will update you on the progress.
Visit the website for more information.

Our next MYM-platform session on the 19th of January 2021 via Skype or Zoom
Our next MYM-platform session will be on the 19th of January (the 3rd Tuesday of the month) via Skype or Zoom, where we will jointly present "Rich Dad, Poor dad", "What the rich teach their kids about money", by author Robert Kiyosaki. In Rich Dad Poor Dad, the #1 Personal Finance book of all time, Robert Kiyosaki shares the story of his two dads: his real father, whom he calls his 'poor dad,' and the father of his best friend, the man who became his mentor and his 'rich dad.' One man was well educated and an employee all his life, the other's education was "street smarts" over traditional classroom education and he took the path of entrepreneurship…a road that led him to become one of the wealthiest men in Hawaii. Robert's poor dad struggled financially all his life, and these two dads—these very different points of view of money, investing, and employment—shaped Robert's thinking about money.
Robert has challenged and changed the way tens of millions of people, around the world, think about money and investing and he has become a global advocate for financial education and the path to financial freedom. Rich Dad Poor Dad has sold over 36 million copies in English and translated editions around the world.
Rich Dad Poor Dad will: 
• explode the myth that you need to earn a high income to become rich
• challenge the belief that your house is an asset
• show parents why they can't rely on the school system to teach their kids about money
• define, once and for all, an asset and a liability
• explain the difference between good debt and bad debt
• teach you to see the world of money from different perspectives
• discuss the shift in mindset that can put you on the road to financial freedom
Subscribe by emailing us: sixtaivan@gmail.com or ivan@upliftingCuraçao.com and we will send you the Skype link so that you can participate in our presentation of this book. 
Date: 19th of January
Time: 7.00 – 9.00 pm.
Entrance fee: Free

Moderator: Miguel Goede
Presenters: Jeanine Constansia-Kook, Enrico Viscaino, Natalie Daal, Ivan Kuster.
Every one of them will present one or two chapters of the book. So hope to greet you then.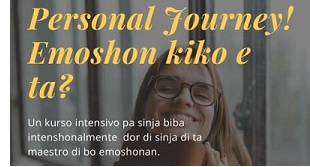 Starting January/February: New workshops in Papiamentu on Emotions
Gran majoría di nos komo ser humano, ta pasando diariamente den un fluho konstante di diferente pensamentu i emoshonan. Esaki ta konta mas aún awor ku nos ta den e gara di COVID-19. Emoshon ta nos kompas interno. No tin emoshon malu ni bon, emoshonan tei pa guía. Nos tin ku atende ku nan i no neglishá, reprimí ni suprimí nan, pa nan no kausa efektonan negativo despues ku ta inesperá. Emoshonan por ta un insentivo pa nos desarojá e potenshal inlimitá ku kada un di nos tin komo persona.

Nos ke yudabo den desarojá esaki, dor di ofresé bo un "personal journey" di 15 siman. Den e 15 simananan aki nos lo sinjabo:
• maestría di bo emoshonan;
• kon di deshasí di emoshonan atrapá;
• biba un bida mas intenshonalmente;
• skucha bo intuishon mas mihó pa asina bo por ta mas kreativo i
• kon di laga loke bo a sinja bira un kustumber i transformabo komo persona.
Nos lo kuminsá Yanuari bèk.
Pa mas informashon i detajes di e suma ku ta kobra, tuma kontako ku un di e 3 fasilitadornan:
Haydee Hermans Soul Garden na telefón: 5639848
E-mail: soulgardenCuraçao@gmail.com
O'dennis Daal Master Your Mind na telefón: 5130409
E-mail: odennis.daal@mymcur.com
Ivan Kuster Uplifting BV na telefón: 6986437
E-mail: ivan@upliftingCuraçao.com
Website: www.upliftingCuraçao.com/workshop-emoshon-kiko-e-ta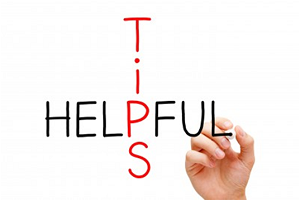 Personal Coaching tips
This week we will share some videos on the doughnut economy. Every day in the week we will upload one of these video-links on our Fabebook.com/share2uplift page.

Categories: Influencers, 21st Century Mindsets, Share2Uplift