| | |
| --- | --- |
| Posted on November 14, 2020 at 11:10 AM | |
In this week's blog (16th of November – 22nd of November) we will interview Monique Raphaela; we will invite you to our next Master Your Mind book presentation on the 17th of November from 7 – 9.30 pm via Zoom presenting "SOAR, Build Your Vision from the Ground Up", by T.D. Jakes as part of Global Enterprise Week and a broad coalition of sponsors and presenters; we will invite you to our next (our 8th and 9th) Personal Journey "Emoshon kiko e ta? Ki efekto e tin?" on the 25th of November (9 – 11.30 am & 7 – 9.30 PM) and we will share some videos on "Innovation". Every day during the week we will upload one of these links on our Fabebook.com/share2uplift page
Influencer Monique Raphaela: passionate, curious and invested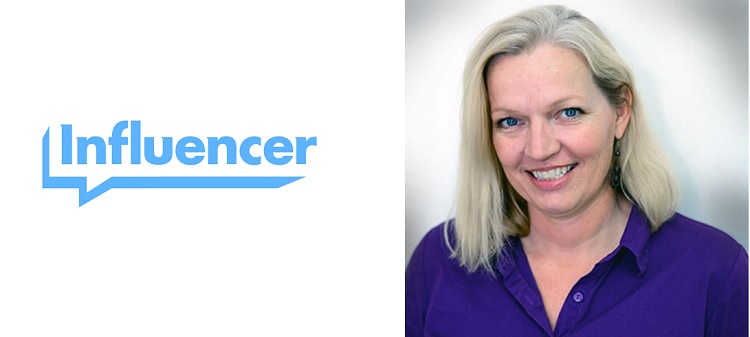 Could you share with us some information of your family life?
I am 52 years old. I am married. Our oldest daughter is studying in the Netherlands and we have two teenagers still living at home. I was born in the Netherlands, but I have for more than half of my life, been living in Curaçao. My husband is an entrepreneur and that has been a very useful reality check for the work I am doing, to learn from every day's real life reality of my husband as an entrepreneur. I have two sisters and my parents are fortunately alive and well. They were very supportive in whom I am now. The most important lesson I have learned from them was thatyou need to make sure that you are happy with what you do and be happy with yourself from there, you can help others and build relationships. My father was born as they say "ahead of his time" and at his 85 years by February next year, he still buys the latest technology, iPads and phones, he is really very interested. When I was a kid we had a small black and white TV and we would connect it to a tape recorder and that is how we could use it as a computer and he would be doing stuff like that. He was and still is enjoying this very much. My mother will turn 84 years old this December. We are very lucky that they are happy and healthy. I have two sisters and both live close to my parent's home and this gives an extra comfort even though I live thousands of miles away from them, because they are there.
Could you share something of your educational background and your experiences?
After high school in the Netherlands and I went to study at Nijenrode Business University. By now every school in the Netherlands is structured according to the bachelor master system, but when I was a student, Nijenrode was the only one having this structure. I still have contact with some people from that time and they basically live all over the world and I learned a lot. My major in high school was what they called a "B package, with Math and Physics" as I wanted to become a pilot or study Physics. The pilot part didn't come through because my motoric skills were not sufficient, so I then decided to study Business Administration.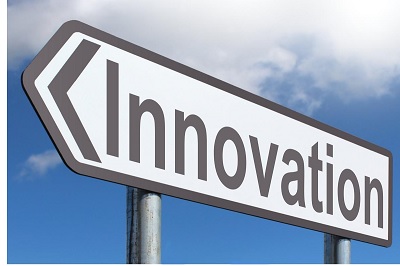 How did you end up in Curaçao?
I had two fellow students that were doing trainee ship in Curaçao and one of them was working for the late Roy Everts, while I was living and working in Amsterdam. They needed someone to help write the "Curaçao Informatica Stimuleringsplan" and I worked on that there for 10 months and then than worked as a business consultant for10, after which I went to work at StimuliT that was created as a result of the recommendation in the report we made, so things came full circle when I ended up working for that program. If you look at what the basis is for a business to become successful: it is innovation, to stay ahead of the curve, to stay ahead of your competitors. To keep growing and to stay profitable, you need to innovate. It could be big or small innovations, but you need to innovate in order to grow as a business.
You have worked for Arthur Andersen right?
Yes, that is correct. After I have worked for Roy on the Curaçao Informatica Stimuleringsplan, I worked for a small consulting firm for about 4 to 5 years then in 1996 I joined Arthur Andersen Business Consulting with Miguel Goede and stayed there till 2002 when I started working for StimulIT and since the merger with the Innovation Center in 2014 we are now called CiTi (Curacao Innovation & Technology Institute). That period with Arthur Andersen was an amazing experience. They were an amazing organization, that was way ahead of its time already. In 1996 and 1997,hey were already working in world wide teams. They had the knowledge space and some of things that we were doing back then, are still relevant nowadays.were already working in world wide teams. They had the knowledge base and things that they were doing back then, are still relevant nowadays.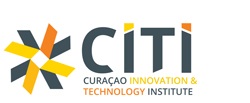 You are director of CiTi and how important is CiTi in the phase of development our island is right now?
The way I see it is, that we have a key role to play, as indeed the some of the old traditional sectors are disappearing, but that the skills and knowledge of the employees from those sectors, can be applied to the new business models like for example the financial or off-shore industry. There is still a lot of skill and knowledge there, that we can still use in the future. With regard to the new skills that need to be acquired, this is constantly what we are doing. We are constantly looking into the international trends and opportunities and making these available for the local business community for them to make use of this. In an ideal situation, all would see the trends and opportunities. Where there is a gap, we try to make a program and create awareness of these new opportunities and stimulate businesses to go there and to make it happen. This could be by providing information, providing training, providing resources and coaching; all directed towards enabling local entrepreneurs to make these things happen.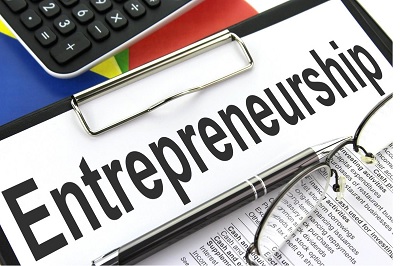 Are your noticing an increase in entrepreneurship on the island?
I don't know the numbers, but I feel that more young people at school, see entrepreneurship as an opportunity and this is different from some years ago where the only option they would see would be to go and look for a job. I see more start up's and their goals are also more directed towards bigger goals and giving back to their island through social entrepreneurship. I see more entrepreneurs wanting to help the community as a whole, aiming to help another.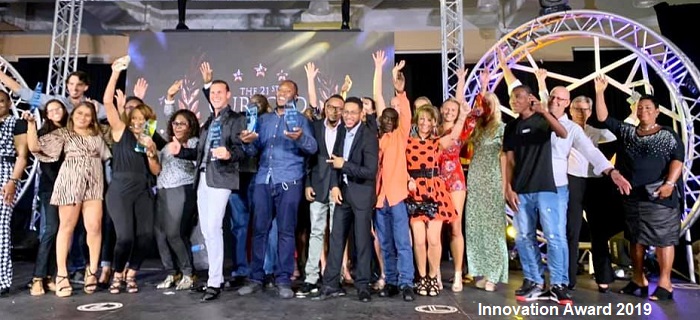 Are you noticing an increase in innovative changes on the island?
Of course, this last year we all needed to adapt and innovate to make our lives continue in one way or the other. If companies or people in the past were resistant to change, now they had to change. For example, some things like e-commerce. We have been advocating for years the use of e-commerce. But companies found it hard to adapt their business model. Nowadays there is way more interest in e-commerce and innovation is now finally getting some more attention. It's finally on the agenda. Furthermore many feel the need to collaborate, or they are more open to share their ideas compared with the more traditional way of doing business were there was lack of enough trust to collaborate.

Of late the ICT sector on Curaçao formed an association called Simia aimed at collaboration and promotion of the export of services to foreign markets. Is this the only sector teaming up or do you see other sectors also looking for collaboration to create value whilst doing this?
I see some of this also in the creative industry, they have a need to organize themselves.. SIMIA is a positive development and nice to see this happening. I also think it is very positive to see different parties working together on the national export strategy, there I also see more cohesion and understanding growing among the different parties involved, working together on the development of their sector a national export strategy. On a worldwide scale, there are many opportunities. You only need a small piece of the world market to create a successful business or even an industry.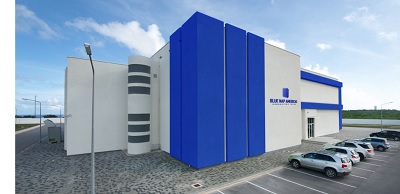 I have understood that some ICT companies are doing fairly well because of the Corona crises. Do you see this also happening, that is according to what you see? 
Yes, partially this is true, but some clients of ICT companies were having a hard time in the crises or even went out of business, meaning also the ICT sector also lost clients. ICT is important and we don't even understand the full potential of the IT-sector and the advantages we have there. Like the DataCenter Blue Nap. A lot of people don't know this company. They have heard of Ctex, which was an initiative that got a lot of publicity as it started. Nowadays though, this Data center still exists and is still one the most advanced data center functioning on a high international level and now it has changed its name into "Blue Nap".

Another example is the Internet Exchange "Ams-IX Caribbean" that also located in Curaçao and offers an Internet Exchange offering peering services with the possibility to interconnect with networks, cross connect and exchange internet traffic. that can also enable new businesses. Amsterdam used to profile itself as a seaport, airport and data port. generating all kinds of traffic. This same model applies to Curacao and in addition I still believe we could also be a space port. Curaçao is where things connect and it has a lot of potential to create additional business.
We could also become a knowledge port. Take for example the initiative of the Bureau Telecommunicatie en Post to form a Center for Professional Excellence.  I It is my understanding is that on the basis of this is the vision that high level professionals can work in the region and offer services to the region. It makes sense, and fits the current circumstances where we are already working from home and working virtual.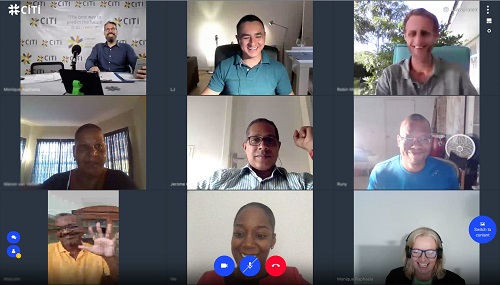 In August we had an online hack-a-thon where we cooperated with people like like Luuk Weber from Innovation Ç part of a group of diaspora willing to use their expertise to create value in Curaçao. Innovation Ç has a vision and what we do is in line with their vision. Citi is a very small organization and in order to keep innovating, we need new insights and that is why we will always look for other people, to work with. We contacted Innovation Ç and we had an instant positive feeling from both sides and it was a very pleasant collaboration.


What is your opinion on business and opportunities for business in Curaçao especially inspite of everything?
There are a lot of business opportunities, not only in the ICT sector btw. I am an optimist. We now have the whole world that can be your customer. You only have to find this small niche. You don't have to be the next Amazon. We from the CiTi team, will help whomever you are in whatever way we can, to help you find a way to be successful in agriculture or whatever sector you choose to work in. There is always a market that fits your skill set and we will help you find it. In general there are a lot of opportunities and we tend to underestimate our talents. We have a lot of areas where we are advanced compared to the region, but we are not aware of this. For example, CITI has a program in which we audit companies in the hospitality industry for the CTB. As part of this we do audits of dive centers and on occasion someone from the international dive organization PADI joins us. The last time the expert from PADI stated that according to her the level of the Dive Centers in Curacao was among the best in the region. But hardly anyone realizes this.

What is your BIG WHY or driving motivation to be whom you are right now? 
Do what we just talk about, help people and business reach their full potential, as so many have so much potential, that is not being used. There is so much untapped potential, especially in Curaçao.
When do you consider that you have been successfull in your personal and business/professional life, let us say 5 years from now?
I don't have a big earmarked goal. Every entrepreneur we enable, every job we help create and every teenage mother whom we have helped acquired skills so that they can find a job, these are all considered a success for us.
Of course we as CiTi have targets in 5 years from now. Or vision is for Curacao to be the Innovation Capital of the Caribbean. And we like to realize a thriving "Innovation village", that consists of a "center for entrepreneurship", a "maker lab" and a "learning lab". The "Maker lab" is a [place where entrepreneurs can use innovative equipment to create, for example with 3-D printers, or equipment to extract fibers from coconuts.
The "learning lab" is to enable people to touch and experiment with new technology . But also where people can research and experiment to create new products from things that we have in abundance on Curaçao, for example old car tires or cactus The Center for Entrepreneurship will offer workspaces accelerators and incubators.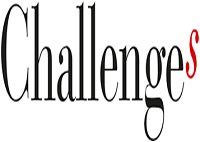 What are the challenges that you are dealing with? And how are you dealing with these different challenges you confront?
Money, as we can only spend it once. Especially as the government subsidy in this special year is the only source of income, we next year we are going to be cut in our budget like a lot of other foundations and business, I am assuming. Another important source of income were sponsors, but as you can imagine this is a difficult time for most of them also. We are now exploring more options, one is to look for funding outside of the island ore pro-actively and we have identified some programs like Tech Bario where we are looking to realize the prototype through in kind donations and cooperations.
Do you use your inner voice to evaluate when dilemma's show up? How does that work for you?
It sounds cliché maybe and I have learned it from the LMI-course that I followed. It says: If you know where you are going and what your priorities are, you know what to do when a dilemma shows up. . What are CITI's priorities and those of the CiTi board and the Ministry of Economic Development, , You take those as your guideline and that is how you make your decisions. And you never have to do it by your own, you can always ask other people for their opinions and advice.
How are you trying also to keep up with your personal knowledge and skills levels?
I am a curious person by nature. I always am reading and learning. Stuff like new apps, software,, trying out things. I have recently started two classes, one on data ethics and another about creative design. I am always learning just like my father and mother.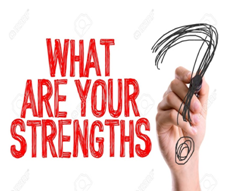 What are your strengths?
I am a problem solver. I will find the solution for whatever problem. I see the glass "half full" and see the positive side of things. I can see the potential for growth and improvement and make other people see this and believe in their strengths and themselves.


Do you have hobbies or interests that you are also passionate about?
Now that the kids have left or soon will be leaving the house, I intend to pick up diving again. I am also working my way back to doing things like Photography and other activities where I create something with my hands, like baking a cake or building something.
If you as Monique would meet a stranger in the bus (let say in Mexico or the US) and they would ask you to introduce yourself what would you answer?
I am Monique from Curaçao...and immediately start asking them questions to get to know them better.
How would you describe Monique in one word or one sentence?
Passionate and Invested (I am committed and go for something).
Whom are the persons that have inspired you the most in your career?
Of course I have some big names like Mahatma Gandhi, Michelle Obama, Kamala Harris that inspire me. But I would also say, the people I meet in my everyday life, like my husband, my family, friends, but also people that I work with. I say to myself, WOW, what an admirable thing that they do

What is a trait that is still work in progress?
Patience.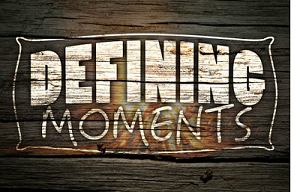 What was a defining moment in your life?
The realization that you feel that you belong on this island. The moment that I realized that I can contribute something on the island.
Another defining moment is the way my parents have reached their ages by the way they live, walking long distances, being actively physically, socially and mentally and having a long and happy life. They inspired me for example to quit smoking.
Where do you want to be 15 to 20 years from now with your career?
When you are younger you want to experience everything. But as you grow older, your role changes and it is so satisfying to guide younger people, and through them to constantly get in contact with new ideas and with innovation and keep growing yourself. I would one day also love to teach . I love teaching and I love giving workshops. I want to be helpful to other people to give them a chance to shine.
What would you want your Loved Ones, family, friends and others to say about you let's say 20 years from now celebrating your birthday?
I just want them to be there, to get together and celebrate together.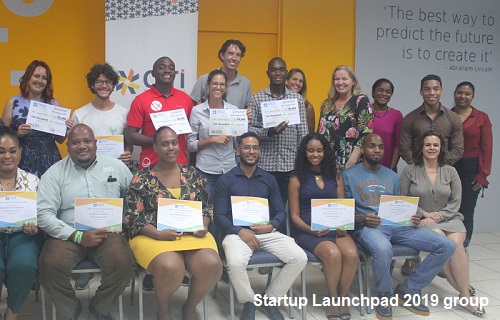 We have always know you to be optimistic about the future of Curacao.
I think I already illustrated this in the above answers. There is so much potential to build on, if we focus on our strengths and not try to make were we are not so good it better like in the past when we tried to emulate the beaches from Aruba, we can make major steps forward. We have amazing bays like Knip and Lagoon and there are more then enough people that want that kind of bays. If you are good at something strive to become excelent, it takes so much less effort, instaed of trying to improve something that you are not good at and bring it to the moderate level.
More info and connect:
Website: citi.cw/
LinkedIn: inkedin.com/in/monique-raphaela-boezen-0367536/
Facebook: facebook.com/citi.cw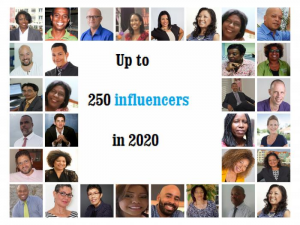 One of the 250 Influencers of Curaçao
Monique Raphaela is a passionate, curious, optimistic, deeply invested person that by nature always looks at situations from "the glass is half full perspective". Her possibility thinker mindset has during the years come in to be very helpful, as she has helped and still helps entrepreneurs to see opportunities based on "there is always a solution"-mindset. Working at an organization (CiTi) that by nature enables innovation and based on researching international trends and developments, helps her to see that although the more traditional sectors in Curaçao are under great pressure, she can see opportunities that having a skilled labor pool, given our geographical location and our past business experiences, can offer new business cases to create value. That in spite of the tendencies of most media to over emphasize the negatives in Curaçao, she can see the upsides and through her own experiences knows for sure that Curaçao in a lot of areas has so much to offer compared with the region. Her innate curiosity, her upbringing and being married to an entrepreneur made her accept exploration and growth as the standard, which is also helpful in helping her fulfill her BIG WHY. That is to help businesses and people to come to the forefront and become successful. This is also true for Curaçao as there are always opportunities, given the potential Curaçao has. all these aspects of her life makes her and the work CiTi is doing a stand out in Curaçao. We deeply respect and love Monique and consider her one of the 250 Influencers in our society, representing the Business (Innovation) sector.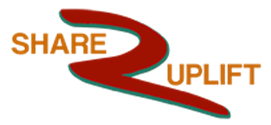 The goal of the core group of Share2Uplift for 2020
The goal of the Share2Uplift movement is to: "Identify 250 leaders from all walks of life to connect, align and create impactful changes in all walks of life, which includes intergenerational collaboration by the end of 2020." We will use interviewing Influencers, meet-and-greet events, "train-the-trainers"-programs on "Emotional Mastery" and "Intentionality "as national intervention strategies, to reach this goal on top of our goal to scale up the possibilities to connect, align and create impact via a virtual platform. We believe that with collaborating with Miguel Goede on the virtual Vision 2030 platform, we will accelerate the possibilities to connect the diaspora and others elsewhere in the world and on the island willing to constructively create impactful changes in Curaçao, to join. Look at the list of the Influencers we have interviewed or reported on, up to now.

As Share2Uplift we are fully trying to align with this thinking of Center for Curriculum Redesign to promote this agenda in our educational systems and workplace. So, in that sense we fully support any initiative to make our educational system 21st century proof.
Share2Uplift aligners are those that:
– Create an inspiring vision of the future;
– Motivate and inspire people to engage with that vision;
– Manage delivery of the vision;
– Coach and built a team, so that it is more effective at achieving the vision.
These criteria are now being polished.
We also consider these 5 values of the most important ones for Share2Uplift aligners. They are:
• Peace from within;
• Compassion;
• Respectfulness;
• Integrity;
• Responsibility. As we will progress towards this goal we will update you on the progress.
Visit the website for more information.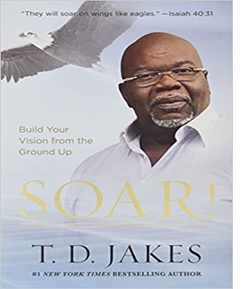 Our next MYM-platform session on the 17th of November via Zoom
Our next MYM-platform session will be on the 17th of November (the 3rd Tuesday of the month) via Zoom, where we will present "SOAR, build your vision from the ground", by T.D. Jakes.


As that week will be the week of the Global Enterprise Week, we will have 9 presenters presenting parts of this book and the evening will end with some concluding remarks on what we can learn from this book. The intention during this event is to model an unique form of collaboration between Global Enterprise Week, Funashon Negoshi Pikiña, Ministry of Economic Development, Uplifting BV, Soul Garden Curaçao, Master Your Mind Consultancy and Training, University of Governance and other entrepreneurs and executives teaming up together. As the presenters are investing in upgrading their own personal skills, they are also sharing their insights with attendees at this zoom-meeting, as part of a broader context. This context is the promotion of the recently launched 5 moonshots of the Vision 2030 Curaçao of which "Entrepreneurship" is one of these "moonshots". See version 1.0 of the Moonshots Curaçao 2030. If you have suggestions on this, please mail us.
/www.academia.edu/44393289/MOONSHOTS_CURA%C3%87AO_2030_RESET_COVID_19_VERSION_1_0
In this book T.D. Jakes explains how one can take one's career to the next level, realize your greatest dreams, and embrace your God-given talents with this practical game plan for your professional and personal life. Too often we remain in jobs that stifle our souls and leave us on the runway of opportunity with the engine of our deepest passion stalled, watching others make their personal vision a reality and build a legacy for their children. But it's never too late to get your dreams off the ground -- God sees great things in your future if you long to amplify your unique abilities, strive to balance personal fulfillment and professional satisfaction, dream of fulfilling God's destiny for you.
Bridging both the corporate and nonprofit worlds, Soar! is a practical and easy-to-follow flight plan for launching the entrepreneurial drive inside of you. You'll learn how to adopt the mindset of people who don't wait to see what will happen but strategically build the wings that will take them to new heights.
Subscribe by emailing us: sixtaivan@gmail.com or ivan@upliftingCuraçao.com and we will send you the Skype link so that you can participate in our presentation of this book.Date:17th of November.
Time: 7.30 – 8.45 pm.
Entrance fee: Free.
Presenter: Ivan Kuster
Presenter: Haydee Hermans (Soul Garden Curaçao), Ivan Kuster (Uplifting BV), O'dennis Daal (Master Your Mind-Consultancy & Training), Jeanine Constansia-Kook, Surenda Isenia, Natalie Daal, Enrico Viscaino, Jamir Barton, Gianny Girigoria.
Moderator: Miguel Goede (University of Governance)
Sponsors: Global Enterprise Week (GEW), Fundashon Negosgi Pikiña, Ministry of Economic Development, Haydee Hermans (Soul Garden Curaçao), Ivan Kuster (Uplifting BV), O'dennis Daal (Master Your Mind-Consultancy & Training), Miguel Goede (University of Governance)
 Find out more of the Global Entrepreneurship Week 2020 or click and register for the interesting webinars.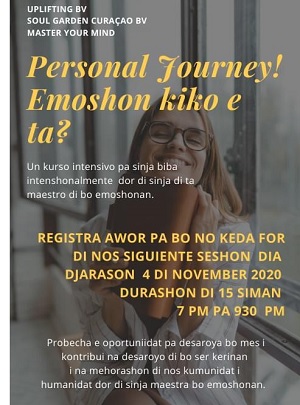 Starting 4h of November: New workshop in Papiamentu on Emotions
Gran majoría di nos komo ser humano, ta pasando diariamente den un fluho konstante di diferente pensamentu i emoshonan. Esaki ta konta mas aún awor ku nos ta den e gara di COVID-19. Emoshon ta nos kompas interno. No tin emoshon malu ni bon, emoshonan tei pa guía. Nos tin ku atende ku nan i no neglishá, reprimí ni suprimí nan, pa nan no kausa efektonan negativo despues ku ta inesperá. Emoshonan por ta un insentivo pa nos desarojá e potenshal inlimitá ku kada un di nos tin komo persona.

Nos ke yudabo den desarojá esaki, dor di ofresé bo un "personal journey" di 15 siman. Den e 15 simananan aki nos lo sinjabo:
• maestría di bo emoshonan;
• kon di deshasí di emoshonan atrapá;
• biba un bida mas intenshonalmente;
• skucha bo intuishon mas mihó pa asina bo por ta mas kreativo i
• kon di laga loke bo a sinja bira un kustumber i transformabo komo persona.
Nos lo kuminsá riba diasabra 4 di novèmber di 7 – 9.30 PM.

Pa mas informashon i detajes di e suma ku ta kobra, tuma kontako ku un di e 3 fasilitadornan:
Haydee Hermans Soul Garden na telefón: 5639848
E-mail: soulgardenCuraçao@gmail.com
O'dennis Daal Master Your Mind na telefón: 5130409
E-mail: odennis.daal@mymcur.com
Ivan Kuster Uplifting BV na telefón: 6986437
E-mail: ivan@upliftingCuraçao.com
Website: www.upliftingCuraçao.com/workshop-emoshon-kiko-e-ta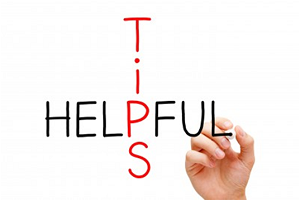 Personal Coaching tip
This week we will share some motivational videos. This week we will share some videos on 'Innovation'. Every day in the week we will upload one of these video-links on our Fabebook.com/share2uplift page.


Innovation - it's not rocket science | Scottish Enterprise - YouTube
https://www.youtube.com/watch?v=OTWfHihd3qU
What is Innovation? - YouTube
https://www.youtube.com/watch?v=IiyMkOfycOg
The Key to Inspiring Innovation - YouTube
https://www.youtube.com/watch?v=AanhYLB6kCk
Small innovations - big impact - YouTube
https://www.youtube.com/watch?v=oIBRaL7XGEg
Microsoft: Productivity Future Vision
https://youtu.be/w-tFdreZB94
Box — 3D Projection Mapping
https://youtu.be/lX6JcybgDFo
Categories: Influencers, 21st Century Mindsets, Share2Uplift