| | |
| --- | --- |
| Posted on November 7, 2020 at 2:00 PM | |
In this week's blog (9th of November – 15th of November) we will interview Priscilla Lotman; we will invite you to our next Master Your Mind book presentation on the 17th of November from 7 – 9.30 pm via Zoom presenting "SOAR, Build Your Vision from the Ground Up", by T.D. Jakes as part of Global Enterprise Week and a broad coalition of sponsors and presenters; we will invite you to our next (our 8th and 9th) Personal Journey "Emoshon kiko e ta? Ki efekto e tin?" on the 25th of November (9 – 11.30 am & 7 – 9.30 PM) and we will share some videos explaining "Crypto currencies". Every day during the week we will upload one of these links on our Fabebook page.
Influencer Priscilla Lotman: Level headedness, adaptibility and imagineer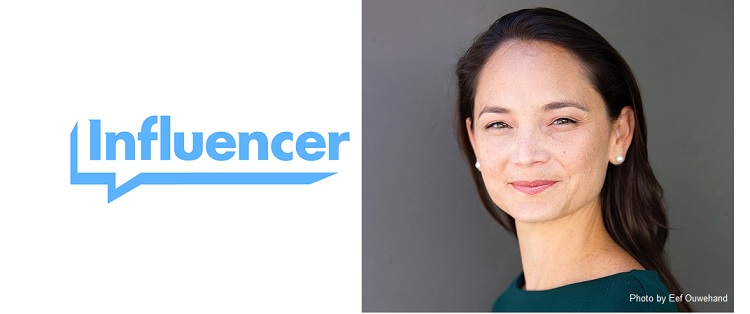 Could you share with us some information of your family life?
I am 37, and incredbily grateful to be surounded by wonderful family and friends. I was born and raised in Curaçao and went study abroad when I was 18. About 12 years ago I returned to the island. My parents are a very important part of my life. Their work ethic and their entreprenurial spirit made it very natural to also start my own business. The single most important thing that my parents have always done was to "give support", endlessly.
Could you share something of you eductional background and your experiences?
The last two years of high school I was fortuante to attend the International School of Curaçao. I have a bachelor degree in International Business and Management from the Amsterdam School of Business, and I have a Masters Degree in Finance from the Erasmus University in Rotterdam.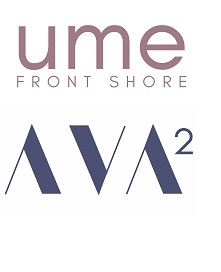 You are director of Front Shore that aims to providing services to investment funds. In 2015 you took over the company with the commitment to carry on with his vision for the industry. Front Shore was founded, and is still based, on Curaçao. You are active across the Caribbean and the Americas, and growing in Europe and Asia. Could you tell us more about the work you are doing?
In 2015 I bought Ume |Front Shore and AVA2 I started in 2017. What we do in Front Shore is the set up and governance of Investment Funds in various jurisdictions. With AVA2 we focus more on Artifical Intelligence, Blockchain Technology, Data Analytics and Financial Technolog and how these technologies will have an impact on companies the coming years. We often ask the question whether you would like to be a financial services firm that uses technology or if you are aiming to be a technology company that sells financial services.
Where does your interest come for the work that you are doing now and with your companies be in the frontline of new developments?
The interesting aspect of the Financial sector is almost everything you come into contact with througout your life, has some kind of contact or relationship with finance. The world (economy) simply does not function without some form of finance. In AVA, I also enjoy pushing boundaries. The way technology now enables certain developments in the financial sector makes it of course very interesting and opens it up for a much wider group of people that can have access to, or use, financial products in a way that they have not been able to do before.
Can you mention an example of what technology is offering now?
A simple example would be that there are more then a billion people in the world right now that don't have access to basic banking services. There are more people with mobilie phones then people with bank accounts and so if you are able to have a working app that emulates transactional services or provides some kind of finacial service to a group that would otherwise would not be able to open a bank account for whatever reason in their respective contries, then you are broadening opportunities for such a person and such a community.
Is this called FinTech?
Yes, it is called part of fintech, not only that, but it is part of that.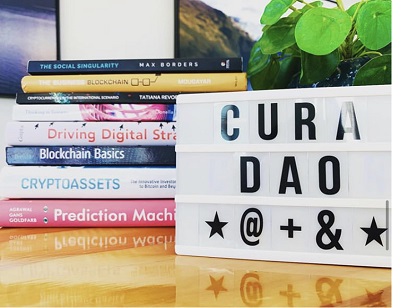 Let us say crypto currencies, block chain do you also refer to those as an example?
Definitely, in the process of finding the balance between regulation and innovation, we have to at least acknowledge what the possibilities of blockchain are. One this it has already done is start the conversation around the functioning of the financial systems and how it may be improved. Whether or not blockchain will be the key technology in the sector it is creating an environment that aims to make this "better". With better I mean how it can be more transparent and usuable for a larger group of people. Another aspect to this is how the combination of blockchain and Artificial Intelligence (AI) could impact the financial service sector.


What other functions do you hold apart of being the business owner of your two companies?
I am a board member of the boss + co Foundation, the vice-president of the board of the International School of Curaçao and I was a member of the blockchain Task Force. Outside of Curaçao I am a member of the Crypto Valley Association in Switzerland, for Front Shore I am also a member of the Certified Investment Fund Director Institute in Ireland. And for Ava2 I am part of the IP-Soft for Women in AI group.


What is your BIG WHY or driving motivation to be whom you are right now?
From both companies perspectives, I find that in the financial service sector, things can be better. In fact, I always think that things can be better. And that is the BIG WHY.
If you look at the sectors I work in, I think it is always important to question: "Why something functions the way it does and if it can be done better now. And what is better in that particular scenario?. The continuous questioning of improving something, is my BIG WHY. I like to improve by pushing the boundaries, to imagine....a friend of mine once told me "Priscilla you are an imagineer". I imagine versions of things and then find ways of making it happen. Out of the box, or let us imagine that there was no box, and then later find out how it would function.


That is called creativity, right?
Yes, creativity indeed. I think there are aspects where we can do better. I think it is very important for people to realize that diversified income is important and it is feasible to have multiple income streams. That investing should not be something solely for the rich, but for everyone could and should do. It would be great to make that possible. The sector could be fairer and less discriminating.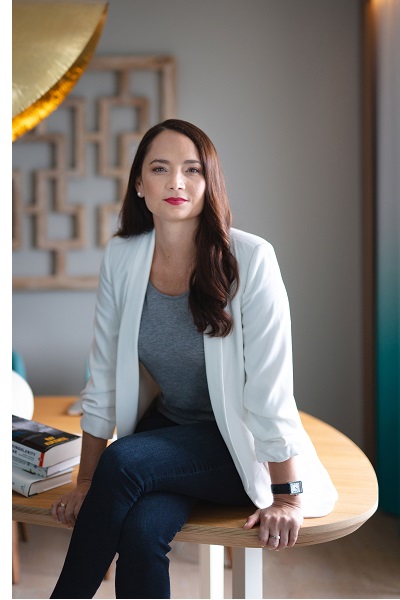 When do you consider that you have been successfull in your personal and business/professional life, let us say 5 years from now?
For me the definition of success is "freedom of time".If you can define how you fill your time, that is success. From a broader perspective I am there already, but I would like to be there "more".
You can have goals that are very specific; on an annual basis you want to grow the company by x %, or be able to have enough income to donate to a cause that can use it. Those are fixed things comparable with quarterly and annual goals. But you can also have moon shots of what you want to achieve, like getting to Mars, Essentially I think you should just never connect your happiness to any goal.
Do you feel that your life is flowing and going downstream with the current in a white water river?
If you take it from an innovation point of view, that constantly being at the fore front of things that you want to improve and always fighting for the change, then I am going upstream in a white water river for the change I want. But this doens't mean that everything around me needs to be upstream. You can also find the freedom of time and space, and the enjoyment of it, within that and I think that there is a good balance to have. You have to create that balance for yourself, as no one else is going to create that balance for you. You have to learn this.
What are the challenges that you are dealing with? And how are you dealing with these different challenges you confront?
There are no challenges only opportunities.


Do you use your inner voice to evaluate when dilemma's show up? How does that work for you?
Yes, I have a strong inner voice – but I also believe that discussing things with my parents and very close friends is key as well.
How are you trying also to keep up with your personal knowledge and skills levels?
I follow a few courses every year, now more online of course. I read about 20 to 30 books a year. The subject matters are quite diverse; from AI, to blockchain, history and evolution and to biographies and emotional intelligence.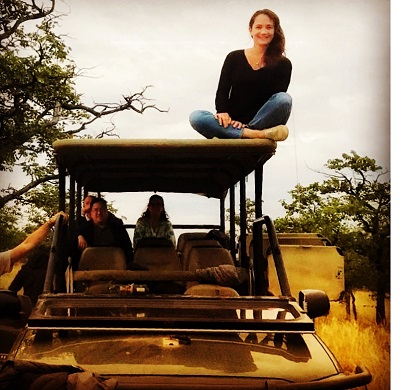 What are your strengths?
Level headedness and adaptibility.
Do you have hobbies or interests that you are also passionate about?
Writing, reading, yoga, meditation , ceramics and travel.

If you as Priscilla would meet a stranger in the bus (let say in Mexico or the US) and they would ask you to introduce yourself what would you answer?
I am an Island girl and a world traveller.
How would you describe Priscilla in one word or one sentence?
I like to explore all dimensions of the world to understand it better.
Whom are the persons that have inspired you the most in your career?
My parents and the founder Front Shore.


What is a trait that is still work in progress?
The art of saying "no".
What was a defining moment in your life?
Everyday is a defining moment.
Where do you want to be 15 to 20 years from now with your career?
That is really a difficult question. As it taps in how the world can change and how we change with it. 15 years ago I couldn't imagine I woud be where I am now. There will be accelerations and accelerations ...and who knows. From a career or company perspective I hope we add value where we can and bring the impact we hope to bring.
What would you want your Loved Ones, family, friends and others to say about you let's say 20 years from now?
The important this for me is that there will be a wonderful group of family and friends to have around me – this is the key to life.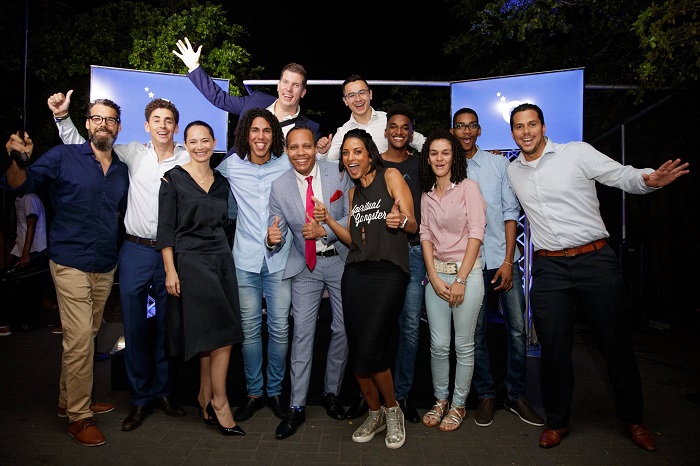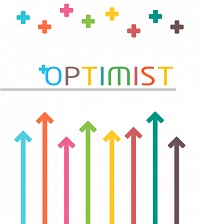 What makes you stay optimistic about the future of the islands, Aruba, Bonaire and Curaçao as we are in the middle of a worldwide pandemic, recession and in the middle of growing environmental challenges because of the global warming consquences?
Generally speaking I am optimistic about everything, but with regards to the islands specifically, there seems to be a magnetic pool for the people from the islands that maintain a strong connection to the islands. Look at Luuk Weber, he is a good example. He doesn't live on the island but still he has a lot of heart and time that he dedicates for the betterment of the island. You see this in multiple generations; people fighting for what they belieev it, putting their time, effort and resources to improve on how things are.. And it is beautiful, because in the end you do something good for the island, present and future, and this is what I see and I think it is wonderful. 
Is there anything else that you would like to add?
Yes, I appreciate what you are doing in terms of educating people to master their emotions. In our research for Ava2 we are continously confronted with the reality that regardless of any innovation, the one this that will remain a necesity is human connection; the humanistic aspect.
More info:
Websites: www.umefs.com | www.ava2.digital/
YouTube: TEDx Talks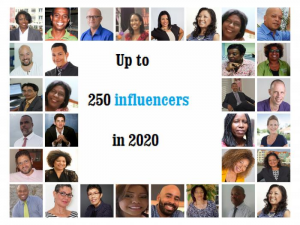 One of the 250 Influencers of Curaçao
Priscilla Lotman is a young, dynamic, level headed, entrepreneur and "imagineer" that is constantly imagining how in her field "Finance", she can contribute to making things better and how to create and add more value to people lives. An optimist by nature, where there are no challenges, only opportunities, she doesn't think totally out of the box, but she perceives that "there are no boxes". She is always pushing the boundaries, working on her two companies at the front line of innovation in her field. She is always challenging her limits on the one hand, and on the other she is living a successful and meaningful life mastering how she uses her time, constantly learning and trying to understand the world she lives in, better.
Her BIG WHY is the betterment of the industry. All these aspects of her life make her stand out in her field. We deeply respect and love Priscilla and consider her one of the 250 Influencers in our society, representing the Business (Financial) sector and innovation.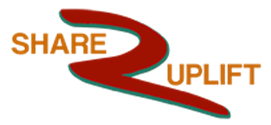 The goal of the core group of Share2Uplift for 2020
The goal of the Share2Uplift movement is to: "Identify 250 leaders from all walks of life to connect, align and create impactful changes in all walks of life, which includes intergenerational collaboration by the end of 2020." We will use interviewing Influencers, meet-and-greet events, "train-the-trainers"-programs on "Emotional Mastery" and "Intentionality "as national intervention strategies, to reach this goal on top of our goal to scale up the possibilities to connect, align and create impact via a virtual platform. We believe that with collaborating with Miguel Goede on the virtual Vision 2030 platform, we will accelerate the possibilities to connect the diaspora and others elsewhere in the world and on the island willing to constructively create impactful changes in Curaçao, to join. Look at the list of the Influencers we have interviewed or reported on, up to now.

As Share2Uplift we are fully trying to align with this thinking of Center for Curriculum Redesign to promote this agenda in our educational systems and workplace. So, in that sense we fully support any initiative to make our educational system 21st century proof.
Share2Uplift aligners are those that:
– Create an inspiring vision of the future;
– Motivate and inspire people to engage with that vision;
– Manage delivery of the vision;
– Coach and built a team, so that it is more effective at achieving the vision.
These criteria are now being polished.
We also consider these 5 values of the most important ones for Share2Uplift aligners. They are:
• Peace from within;
• Compassion;
• Respectfulness;
• Integrity;
• Responsibility. As we will progress towards this goal we will update you on the progress.
Visit the website for more information.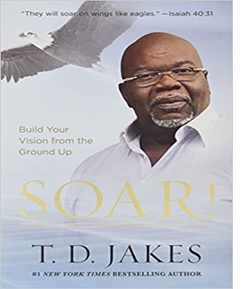 Our next MYM-platform session on the 17th of November via Zoom
Our next MYM-platform session will be on the 17th of November (the 3rd Tuesday of the month) via Zoom, where we will present "SOAR, build your vision from the ground", by T.D. Jakes.


As that week will be the week of the Global Enterprise Week, we will have 9 presenters presenting parts of this book and the evening will end with some concluding remarks on what we can learn from this book. The intention during this event is to model an unique form of collaboration between Global Enterprise Week, Funashon Negoshi Pikiña, Ministry of Economic Development, Uplifting BV, Soul Garden Curaçao, Master Your Mind Consultancy and Training, University of Governance and other entrepreneurs and executives teaming up together. As the presenters are investing in upgrading their own personal skills, they are also sharing their insights with attendees at this zoom-meeting, as part of a broader context. This context is the promotion of the recently launched 5 moonshots of the Vision 2030 Curaçao of which "Entrepreneurship" is one of these "moonshots". See version 1.0 of the Moonshots Curaçao 2030. If you have suggestions on this, please mail us.
/www.academia.edu/44393289/MOONSHOTS_CURA%C3%87AO_2030_RESET_COVID_19_VERSION_1_0
In this book T.D. Jakes explains how one can take one's career to the next level, realize your greatest dreams, and embrace your God-given talents with this practical game plan for your professional and personal life. Too often we remain in jobs that stifle our souls and leave us on the runway of opportunity with the engine of our deepest passion stalled, watching others make their personal vision a reality and build a legacy for their children. But it's never too late to get your dreams off the ground -- God sees great things in your future if you long to amplify your unique abilities, strive to balance personal fulfillment and professional satisfaction, dream of fulfilling God's destiny for you.
Bridging both the corporate and nonprofit worlds, Soar! is a practical and easy-to-follow flight plan for launching the entrepreneurial drive inside of you. You'll learn how to adopt the mindset of people who don't wait to see what will happen but strategically build the wings that will take them to new heights.
Subscribe by emailing us: sixtaivan@gmail.com or ivan@upliftingCuraçao.com and we will send you the Skype link so that you can participate in our presentation of this book.Date:17th of November.
Time: 7.30 – 8.45 pm.
Entrance fee: Free.
Presenter: Ivan Kuster
Presenter: Haydee Hermans (Soul Garden Curaçao), Ivan Kuster (Uplifting BV), O'dennis Daal (Master Your Mind-Consultancy & Training), Jeanine Constansia-Kook, Surenda Isenia, Natalie Daal, Enrico Viscaino, Jamir Barton, Gianny Girigoria.
Moderator: Miguel Goede (University of Governance)
Sponsors: Global Enterprise Week (GEW), Fundashon Negosgi Pikiña, Ministry of Economic Development, Haydee Hermans (Soul Garden Curaçao), Ivan Kuster (Uplifting BV), O'dennis Daal (Master Your Mind-Consultancy & Training), Miguel Goede (University of Governance)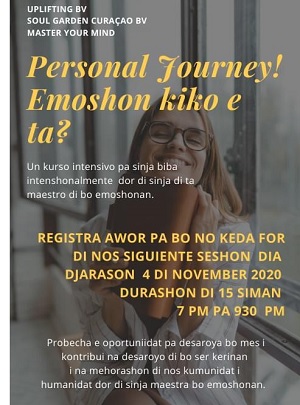 Starting 4h of November: New workshop in Papiamentu on Emotions
Gran majoría di nos komo ser humano, ta pasando diariamente den un fluho konstante di diferente pensamentu i emoshonan. Esaki ta konta mas aún awor ku nos ta den e gara di COVID-19. Emoshon ta nos kompas interno. No tin emoshon malu ni bon, emoshonan tei pa guía. Nos tin ku atende ku nan i no neglishá, reprimí ni suprimí nan, pa nan no kausa efektonan negativo despues ku ta inesperá. Emoshonan por ta un insentivo pa nos desarojá e potenshal inlimitá ku kada un di nos tin komo persona.

Nos ke yudabo den desarojá esaki, dor di ofresé bo un "personal journey" di 15 siman. Den e 15 simananan aki nos lo sinjabo:
• maestría di bo emoshonan;
• kon di deshasí di emoshonan atrapá;
• biba un bida mas intenshonalmente;
• skucha bo intuishon mas mihó pa asina bo por ta mas kreativo i
• kon di laga loke bo a sinja bira un kustumber i transformabo komo persona.
Nos lo kuminsá riba diasabra 4 di novèmber di 7 – 9.30 PM.

Pa mas informashon i detajes di e suma ku ta kobra, tuma kontako ku un di e 3 fasilitadornan:
Haydee Hermans Soul Garden na telefón: 5639848
E-mail: soulgardenCuraçao@gmail.com
O'dennis Daal Master Your Mind na telefón: 5130409
E-mail: odennis.daal@mymcur.com
Ivan Kuster Uplifting BV na telefón: 6986437
E-mail: ivan@upliftingCuraçao.com
Website: www.upliftingCuraçao.com/workshop-emoshon-kiko-e-ta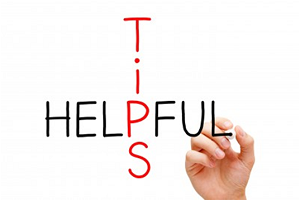 Personal Coaching tip
This week we will share some motivational videos. This week we will share some explaining "Crypto currencies". . Every day in the week we will upload one of these video-links on our Fabebook.com/share2uplift page.


You'll Be Using Digital Currency Before You Know It - YouTube
www.youtube.com/watch?v=t6UhLh8UjIo
How China's New Cryptocurrency Could Challenge Facebook's Libra | WSJ - YouTube
www.youtube.com/watch?v=XvJnTQjdC-E

China's yuan will become a cryptocurrency, blockchain expert says - YouTube
www.youtube.com/watch?v=jAbVPCpdXRs
What is blockchain technology and how does it work? - YouTube
www.youtube.com/watch?v=J9k8emtlqUo


How does a blockchain work - Simply Explained - YouTube
www.youtube.com/watch?v=SSo_EIwHSd4
Bitcoin explained: How do cryptocurrencies work? - BBC News - YouTube
www.youtube.com/watch?v=SzAuB2FG79A
Categories: 21st Century Mindsets, Influencers, Share2Uplift