| | |
| --- | --- |
| Posted on September 6, 2020 at 3:40 AM | |

In this week's blog (7th - 13th of September) we will interview Danique Zimmerman; we will invite you to our next Master Your Mind book presentation via skype on the 15th of September "Setting boundaries", by Nancy Levin; we will invite you to our next (the 6th) Personal Journey "Emoshon kiko e ta? Ki efekto e tin?" on the 17th of October and we will share some motivational videos on Creativity". Every day during the week we will upload one of these links on our Fabebook.com/share2uplift page.


Influencer Danique Zimmerman: confetti and aligned with purpose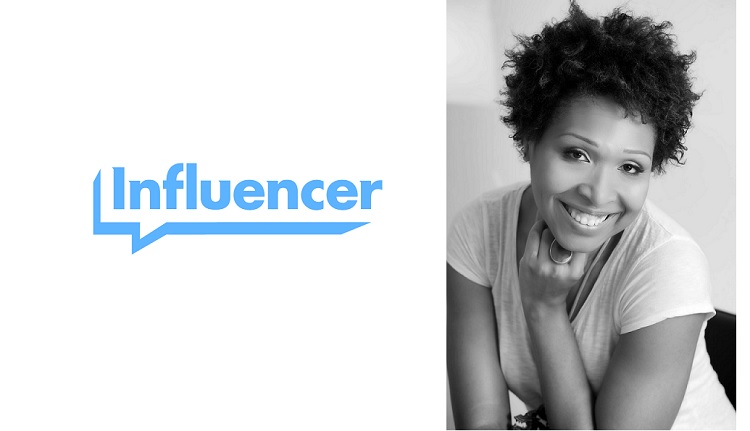 Could you share with us some information of your family life?
I am the oldest of five in a modern family. Born and raised in Curaçao. 'Mucha di Jandoret' and proud of it. My parents (and yes they are both alived) are and have always been supportive of my dreams for as crazy and unattainable as that they might seem as times. I am blessed in that sense.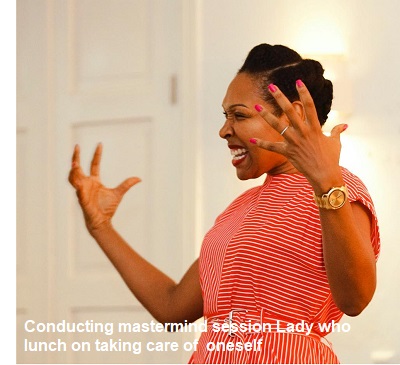 What kind of businesses are you involved in as we know you in business you are also a business partner of Rochelle Monte?
1. I have a communication agency since 2002 called PitchMD with one of my business partners Melitsa Hayer. We have been responsable for creating brands that have resonated and made an impact in primarly the financial sector. Our purpose is to create one aligned conversations in and around organizations.

2. Together with Rochelle Monte and Roxanne Larmonie I am also partner in Business Brainer as you mentioned. We empower entrepreneurs to follow their purpose and create sustainable businesses and through these businesses we are fomenting thriving communities. With the same objective in mind we have developed networks such as the Business Brainer Tribe and Ladies who Lunch.

3. And I am also starting out a project with two fellow coaches Maureen Merite and Darlène Matroos, Beautiful Conversations. Beautiful conversation is a space of sisterhood, where as women we stand and remind and walk with each other as women as we stand in our beauty, our power, our light, our magic, our magnificence.

4. I am also a certified yoga instructor and I just finished a book on meditation for children.

Could you share with us some of your educational background and past professional experiences?
I have a Bachelor's in Journalism and Communications with a concentration in advertising from Point Park University and I have a Master of Fine Arts from the Academy of Art University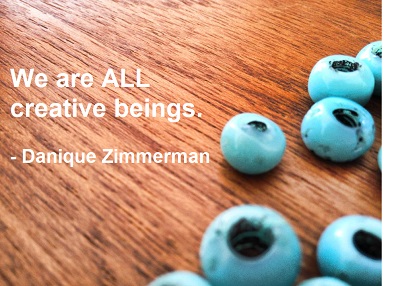 Where does this interest in what you are doing now, come from especially your focus on enabling creativity? And how creative are entrepreneurs in Curaçao?
I think the human nature by default is creative. Everybody is. We might believe that creativity is the person that can draw or make a movie or write a story. Yet if you think about it, we are all creating all the time. Creativity is the ability that from your imagination, putting something into existence. That meal you cooked was in your imagination, you made it happen. That outfit you put together for your kid to go to that party, that was in your imagintation and you put it together. We are ALL creative beings. The difference might be that some of us rely on this talent, passion as the source of income.

How I started in creativity: I always knew that I wanted a job with constant change. It was either film making or advertising. I applied for both and finally decided for advertising. I love the understanding of what moves the human being. What triggers us as humanity to do and be...what moves our choices. And besides that I am fascinated by beauty, that which touches and moves.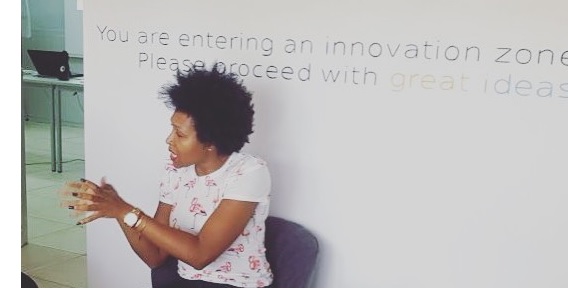 We live on an island with limited resources...this by definition puts us in a pressure cooker for creativity. Surviving as a human being relies on creativity and surviving on an island with limited resources sharpens this skill set. So yes...we are. Way more creative that we give ourselves credit for.

What is your BIG WHY or driving motivation to be whom you are right now?
My purpose is to foster empowering conversations so that we see our power and are inspired to live according to this power. A life that we can fully be in love with.

When do you consider that you have been successfull in your personal and business/professional life, let us say 5 years from now?
Success for me is defined as being able to live in my purpose.

What are the challenges that you are dealing with? And how are you dealing with these different challenges you confront?
Well, I ask myself, what is the lesson here and then delve in the lesson. I ask, what is the skill that I need to master.... that which the Universe is teaching me.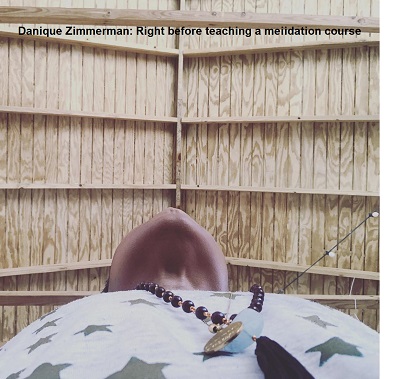 Do you use your inner voice to evaluate when dilemma's show up?
I am not sure if it is my inner voice I use. When dilemmas show up, I get quiet and allow the universe to guide the process. So what works for me is to take myself out of the equation as much as possible and allow guidance to show up. I have this exercise that I ask for guidance and I have learned to leave room for a third option. Usually when there is a dilemma their is what we want to do and what we don't. Through a class I have learned to stay open to option three, and option three is the universe guiding and being open to an option that might be behind our limited human experience.

How does that work for you?
I get quiet and when I am quiet I see or hear things, it basically depends and it takes on many shades and forms. I could hear someone talking and i understand that the message is meant for me. The only time when it isn't clear to me, is when I stand in the way like in the past I would ask myself then ..really?...Not anymore these days.
How are you trying also to keep up with your personal knowledge and skills levels?
I apply what I just answered. I try to be open to hear what shows up and what I am supposed to do and when a class shows up oline or a webinar or a book...I follow through. There is infinite guidance available. I try to stay open and listen to the signs and the teachings that show up.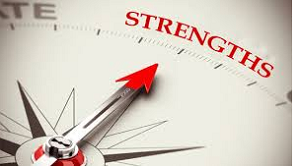 What are your strengths?
I recognize my weaknesses.
I see greatness and beauty.
I see patterns (can use this to create or to disrupt and transform).
I can create what I see in my mind ( I am creative).
I have grown into a space that I can be with "me" with kindness and that way be a space where others also see what is possible for themselves.

Do you have hobbies or interests that you are also passionate about?
I live a bit of a bohemian lifestyle. The carreer, life, hobby separations have all merged together.
I believe in living a life that I am love with. Wouldn't do anything that I am not passionate about.
I teach yoga and meditation but wouldn't consider it a hobby. I love to cook yet it is a creative outlet. I am a movie buff, but it is a way to analyze stories and the human condition. Ohhhhh and I love to travel. For me, traveling is the ultimate growing experience. Takes me out of what I know and just by moving into a new physical space it shifts me into a process of learning and discovering new things about myself and the world.

If you as Danique would meet a stranger in the bus (let say in Holland or the US) and they would ask you to introduce yourself what would you answer?
I am a being sitting on a rock that is going around in circles attempting to attune to flow and living a life that is full and aligned with purpose.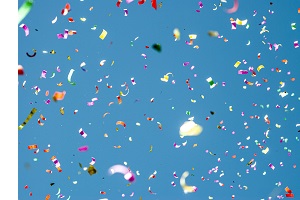 How would you describe Danique in one word or one sentence?
Confetti.

Whom are the persons that have inspired you the most in your career?
Career...don't know. Not sure I have one. When I was younger I used to have people whose career that I admired. That is no longer the case. I have people that have inspired me in life.
My grandma is my biggest inspiration. She lived at 102 and was at peace with life. Loving, kind...that is the kind of life I aspire to live.

What is a trait that is still work in progress?
All traits are work in progress. Life is a journey.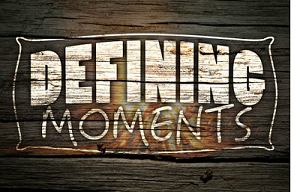 What was a defining moment in your life?
There are few. My "Bij de hand" self says being born. I have a list. My parent's divorce, the trails and tribulations of being in business for almost 20 years and sticking with it, studying in the States, living in several countries around the world, entering grad school to mention a few...

Where do you want to be 15 to 20 years from now with your career?
I want to be empowering people and organizations around the world to lead lives that they are completely in love with.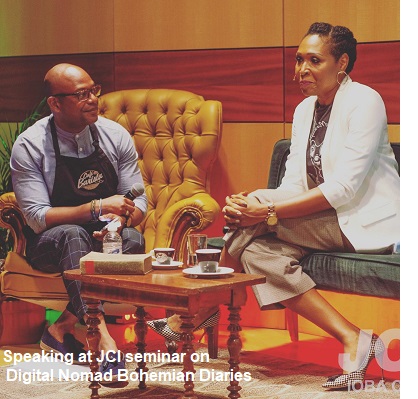 What would you want your Loved Ones, family, friends and others to say about you let's say 20 years from now?
That they felt seen and loved when I was with them

What makes you stay optimistic about the future of Curaçao as we are in the middle of a worldwide pandemic?
I am optimistic about the future of Curaçao because the human spirit at its core is creative.

Is there anything else that you would like to add?
Thanks for the interview. The questions made me think and therefore re-aligned a few things.

More info and connect
E-mail: danique@pitchmd.biz
- LinkedIn
- Business Brainer
- Danique Blog
- Facebook
- Instagram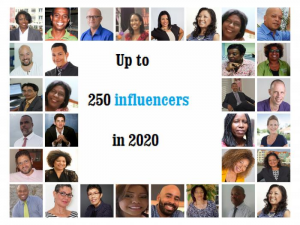 One of the 250 Influencers of Curaçao
Danique Zimmerman is an energetic, creative, multi facetted, spiritual entrepreneur, that lives the life that she loves that is aligned with her purpose. Living a bit of a bohemian lifestyle, where carreer, life, hobby separations have all merged together, she firmly believes that "you should do that what you are passionate about". Convinced that we as human beings by default are creative, made her discern an edge that entrepeneurs in Curaçao have. Surviving on an island with limited resources, sharpens their creativity, even more than we give ourselves credit for. By embracing change, by recognizing her weaknesses and being brutally honest with herself Danique's path has been one of constant growth, as is illustrated by being a business owner and going to all sorts of tribulations for almost 20 years. As a creative she loves understanding what moves the human being and at the other hand she is fascinated by "beauty, that which touches and moves". Her ability to listen to her inner voice and being open makes her offer unique services to clients in diverse areas like helping clients have "one aligned conversations in and around organizations", empowering people and organizations to lead lives where they are completely in love with. As a coach she helps people to stand in their beauty, power, light, magic and magnificence. Being a yoga and meditation teacher is more than a hobby to her, being an author of a meditation book for children and attuned to Flow, high lights her spirituality. For all of this, we love and deeply respect Danique and definitely consider her one of the 250 Influencers on the island, representing the business sector.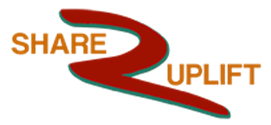 The goal of the core group of Share2Uplift for 2020
The goal of the Share2Uplift movement is to: "Identify 250 leaders from all walks of life to connect, align and create impactful changes in all walks of life, which includes intergenerational collaboration by the end of 2020." We will use interviewing Influencers, meet-and-greet events, "train-the-trainers"-programs on "Emotional Mastery" and "Intentionality "as national intervention strategies, to reach this goal on top of our goal to scale up the possibilities to connect, align and create impact via a virtual platform. We believe that with collaborating with Miguel Goede on the virtual Vision 2030 platform, we will accelerate the possibilities to connect the diaspora and others elsewhere in the world and on the island willing to constructively create impactful changes in Curaçao, to join. 
Look at the list of the Influencers we have interviewed or reported on, up to now.



As Share2Uplift we are fully trying to align with this thinking of Center for Curriculum Redesign to promote this agenda in our educational systems and workplace. So, in that sense we fully support any initiative to make our educational system 21st century proof.
Share2Uplift aligners are those that:
– Create an inspiring vision of the future;
– Motivate and inspire people to engage with that vision;
– Manage delivery of the vision;
– Coach and built a team, so that it is more effective at achieving the vision.
These criteria are now being polished.
We also consider these 5 values of the most important ones for Share2Uplift aligners. They are:
• Peace from within;
• Compassion;
• Respectfulness;
• Integrity;
• Responsibility. As we will progress towards this goal we will update you on the progress.
Visit the website for more information.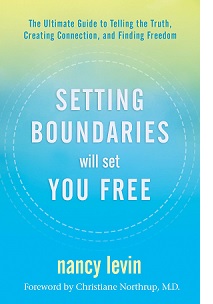 Our next MYM-platform session in September via Skype
Our next MYM-platform session will be on the 15th of September (the 3rd Tuesday of the month) via Skype, where we will present "Setting boundaries will set you free, The Ultimate Guide to Telling the Truth, Creating connection and Finding Freedom." by Nancy Levin.

Do you feel like you're a "pushover"? Do you let other people make all the plans--letting them pick the movie, the restaurant, or the vacation destination? Does self-care feel selfish to you? And do you find yourself feeling resentful toward others because they don't seem to take your needs into consideration? Can you relate? If the answer is yes, this is the book for you! In this book, master coach, speaker, and author Nancy Levin will help you establish clear and healthy boundaries. This isn't easy; many of us don't want to "rock the boat." We assume setting boundaries will lead to conflict. And, unfortunately, by avoiding conflict and not setting limits, we tend to choose long-term unhappiness instead of short-term discomfort. This book includes exercises and practical tools to help even the most conflict-averse, people-pleasing readers learn new habits.

You'll learn how to recognize and take inventory of your boundaries, view your boundaries differently by creating a Boundary Pyramid, learn how to say "no" effectively, and set your Bottom-Line Boundary. As your supportive guide, Nancy will show you how to gather the courage to live a life of "boundary bad-assery." "This work was life-changing for me, and if you're someone who has avoided boundaries for years, it can change your life, too." -- Nancy Levin
 Subscribe by sending us an email sixtaivan@gmail.com or ivan@upliftingCuraçao.com and we will send you the Skype link so that you can participate in our presentation of this book.
Time: 7.30 – 8.45 pm.
Entrance fee: Free
Presenter: Ivan Kuster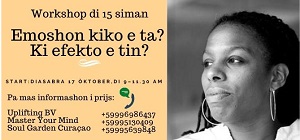 Starting October: New workshop in Papiamentu on Emotions
Gran majoría di nos komo ser humano, ta pasando diariamente den un fluho konstante di diferente pensamentu i emoshonan. Esaki ta konta mas aún awor ku nos ta den e gara di COVID-19. Emoshon ta nos kompas interno. No tin emoshon malu ni bon, emoshonan tei pa guía. Nos tin ku atende ku nan i no neglishá, reprimí ni suprimí nan, pa nan no kausa efektonan negativo despues ku ta inesperá. Emoshonan por ta un insentivo pa nos desarojá e potenshal inlimitá ku kada un di nos tin komo persona.

Nos ke yudabo den desarojá esaki, dor di ofresé bo un "personal journey" di 15 siman. Den e 15 simananan aki nos lo sinjabo:
• maestría di bo emoshonan;
• kon di deshasí di emoshonan atrapá;
• biba un bida mas intenshonalmente;
• skucha bo intuishon mas mihó pa asina bo por ta mas kreativo i
• kon di laga loke bo a sinja bira un kustumber i transformabo komo persona.
Nos lo kuminsá riba diasabra 17 di òktober di 9 – 11.30 pm.

Pa mas informashon i detajes di e suma ku ta kobra, tuma kontako ku un di e 3 fasilitadornan:
Haydee Hermans Soul Garden na telefón: 5639848
E-mail: soulgardenCuraçao@gmail.com
O'dennis Daal Master Your Mind na telefón: 5130409
E-mail: odennis.daal@mymcur.com
Ivan Kuster Uplifting BV na telefón: 6986437
E-mail: ivan@upliftingCuraçao.com
Website: www.upliftingCuraçao.com/workshop-emoshon-kiko-e-ta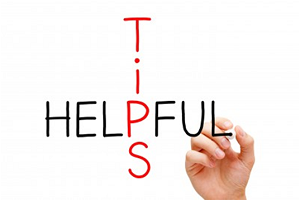 Personal Coaching tip
This week we will share some motivational videos. This week we will share some on 'Creativity'. Every day in the week we will upload one of these video-links on our Fabebook.com/share2uplift page.


"One Mind" | Short film on Creativity - YouTube
https://www.youtube.com/watch?v=6Dm_wut89oU

Original | Short Film on Creativity - YouTube
https://www.youtube.com/watch?v=4SBFv_IVFOo

Creativity - YouTube
https://www.youtube.com/watch?v=WS4UE1A_Npc

Everyone Can Be Creative - YouTube
https://www.youtube.com/watch?v=tTtjETjGDFY

Creative Thinking: How to Increase the Dots to Connect - YouTube
https://www.youtube.com/watch?v=cYhgIlTy4yY

The Art Of Creative Thinking - YouTube
https://www.youtube.com/watch?v=xB-D9ZNlYFc
Categories: Influencers, 21st Century Mindsets, Share2Uplift