| | |
| --- | --- |
| Posted on July 25, 2020 at 5:10 AM | |
In this week's blog (27th of July – 2nd of August) we will interview author Joan de Windt; we will invite you to our next Master Your Mind book presentation on the 18th of August; we will invite you to our next Personal Journey of 15 weeks starting at the 5th of September  "Emoshon kiko e ta? Ki efekto e tin?" and we will share with you some video links on the "Mental slavery and micro-agressions". Every day during the week we will upload one of these links on our Fabebook.com/share2uplift page.
Influencer Joan de Windt: humble, caring and passionate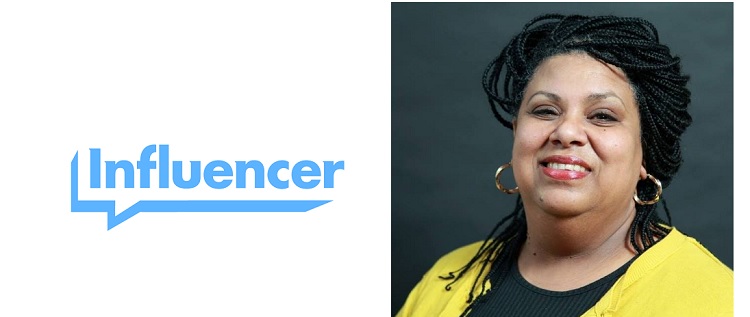 Joan, can you introduce yourself and share with us some information on your professional background and in what kind of business are you in?
I was born in Curaçao and now live in Hilversum, Holland. I graduated from the School for Journalism in Utrecht, and worked for more than 25 years as an editor for around seven different public service broadcasters and I am now self-employed. I am a mother of two twin daughters in their twenties now and I am a writer, speaker, trainer and very passionate about the two workshops I offer, one on "WEG with mental slavery" and the other one "WEG with microaggressions" workshop. The workshop over micro-agression deals with racism, sexism, homophobia, antisemitism, islamophobia and so on.  I also publish biographies for living people so that their greatgrandchildren can honor them and know them.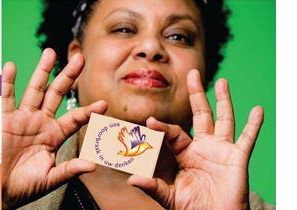 What is the quintessence of the book and why is it important to know your roots if you are from African descent?
The book is meant to make the truth known about history, which they taught us in school. There, we were mainly learned that our ancestors were slaves, taken from a poor continent where everybody was sick and hungry or at war. We were not told that Africa possessed wealthy kingdoms with people that were highly skilled in art, education, industry, etc. Knowledge is power, free yourself from mental slavery. It is important to know your roots, to become aware of the way our mindsets have been conditioned in the past. Our bodies can be free, but we can mentally still live in slavery if we are not completely informed as this will hamper our ability to fully develop our talents. Slavery has had a big effect on the self-worth and self-image of our ancestors during 350 years of slavery and 150 years of colonialism. We were told by others whom we really are and the message was basically "You are less, dumber and others know better than you". This is why we have to rid ourselves from this information and go to look for our own roots with the right information of whom we really are.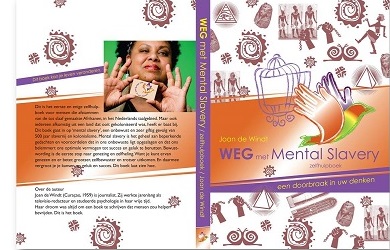 We presented "Weg met Mental Slavery, een doorbraak in uw denken" on the 21st of July in the Master Your Mind-book presentation. As we are in the middle of a global "Black Lives Matter" discussion, after the death of George Floyd in the month May of this year. Joan, your book explains so many aspects of what we are dealing with, at this moment globally. Your book deepened our awareness on mental slavery and which included suggestions on how to deal with it, as it is sometimes so hidden in our subconscious mind. The issues at hand are still very relevant and that what made it for us so interesting. How do you see and experience what is happening now with "Black Lives Matter" movement as this is exactly 5 years after you have published your book?
My father was one of the first generations of students from Curaçao that came to Holland for their studies. We also for some time went to a boarding school here in Holland and we experienced first hand what it meant to be a curiosity as non-whites. From curiosity within 55 years that I have lived here, the sentiment in Holland shift to more open racism. Some natives feel threatened. According to some demographical projections, in 2030 in Amsterdam there would be more people living from foreign descent than native people, so we have seen fear growing in this society. What makes Holland and for that matter those European countries that have had colonies different compared with the situation in the USA was: After the abolition of slavery and Colonialism, some of the people from the former colonies migrated and came to live in the "mother"-land. And this makes racism in Holland and some other European countries more subtle. More subtle compared to the USA, where former slaves and the white people just lived together, but side by side and former slaves didn't needed to migrate to the "mother"-land. The situation in the USA is different and much harsher towards blacks. In Europe it was less open, more subtle. Some have a hard time to see non-whites as humans.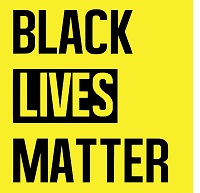 Are you at this moment involved in the "Black Lives Matter" movement in Holland?
I have been involved in my younger years in emancipation and awareness movements. But now I take it more easy now as I can't suppress a feeling at times of "...been there, done that...". It seems to be so repetitive and I don't like repeating things and routines because they would make me feel bored. At my age, 61 years old, I think it is up the younger generation to step up and I don't want to be a big old bore. So I follow the movement from a distance.
Is there a difference according to you in the way mental slavery is dealt with in lets us say Curaçao and in Surinam according to you and what might be the reasons according to you?
In Surinam you had big plantations and lots of slaves, with a wide social distance between the blacks and whites. A great deal of the owners didn't live in Surinam. In Curaçao on the contrary the plantations were much smaller in size and you had more cross relations between the owners and the slaves with lots of contacts. They were the kooks of the household, they took care ("ja-ja's) of the children of the owners and their gardens, the slaves almost became their family. This is why you can find a lot of descendants of these owners whom's last name were related to the owner of plantation as children born out of wedlock were still recognized by their fathers. This in the Surinam context hardly ever happened. There also were a lot of free slaves in Curaçao and they could marr. Anyway it was a big melting pot. In this social context in Curaçao it wasn't safe to talk about you and me. The social status differed depending on how white the color of your skin was and other white traits (hair, lips, eyes....etc.). Unfortunately the more black your skin color is, the more difficult your life will be, the less chances you will have compared with others with lighter colors of their skin. This was vividly illustrated in a documentary of Angela Roe and Selwyn de Windt "Sombra di kolo", where it was shown that we in Curaçao don't like to discuss this issue although it is also an issue in Curaçao. Not only in Curaçao btw, in Ghana where most of the slaves from the transatlantic come from and in India we also see that although only 11 % of the world population is white, others try to do everything possible within their reach to "whiten" their color and appearance.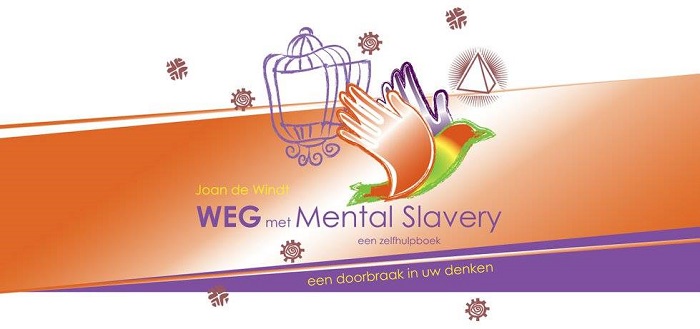 In the book you also present a 7 steps approach to deal with mental slavery and other practical tips. What are experiences with these steps?
The 7-steps entail: 1. Accepting that you are influenced unconsciously by mental slavery; 2. Exploring and finding these, unconscious, believes; 3. Discuss this with other participants openly; 4. Re-program these mindsets in power sentences; 5. Forgive and detach; 6. Make a pledge to change and stay changed and finally 7. The healing phase.
The attendees experienced this as something special. In the meantimem, I have polished the 7 steps, remember this book was written 5 to 6 years ago. Furthermore when you are in "live workshops", all of this flows much better that the steps mentioned in the book. There are so many ways through ceremonies to deeply touch people's their souls, combined for example with drums and incenses. And when they pledge by touching their hearts, it really impacts the participants deeply.
When do you consider that you have been successful in your personal and business/professional life, let us say 5 years from now?Success for me means being able to inspire and help 10 times more people compared with the number I am helping now. With the technology now it is do-able.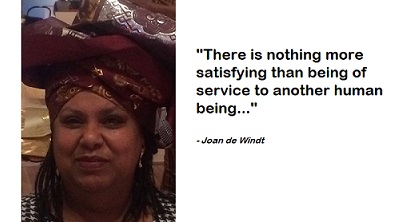 What is your BIG WHY or driving motivation to be whom you are right now?
As I am becoming older, I am becoming wiser and I have notice that there is nothing more satisfying than being of service to another human being. This is so satisfying, so I am a volunteer for 4 hours a week to the 'Luisterlijn' that is open 24/7. Anyone in distress can call and have a chat with one of the volunteers. I have noticed that there are lots of lonely people in Holland. The other day I talked to an elderly man that has not been outside of his house for 4 months because of the Covid 19. Talking with him via the 'Luisterlijn' was his only life line. The most challenging conversations are people in mental distress and I was taught. not to interfere when they talk, just listen and just by listening this caller felt an enormous relieve. I just commended the person at the end of this conversation and that was all I had to do to help. I felt great.
What are the challenges that you are dealing with? And how are you dealing with these different challenges you confront?
I need to be more pro-active in selling my workshops as since the Covid-19 shutdown "live" workshops stopped, I need to be more pro-active and find alternative ways to offer these workshops.


Do you use your inner voice to evaluate when dilemma's show up? How does that work for you?
I would try to listen to the soft inner voice that isn't so loud after I had or during my meditations. I meditate in the morning and evening, at times guided meditations from Deepak Chopra. On YouTube one can find many beautiful things.

How are you trying also to keep up with your personal knowledge and skills levels?
I am a maniac in reading books and watching YouTubes. I am always busy and that keeps me updated.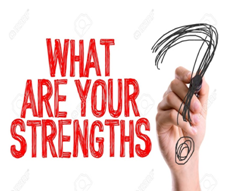 What are your strengths?
I love to laugh at myself and the world.
I am very good in putting things into perspective.
I am also good at being there for people and I am good at listening.

Do you have hobbies or interests that you are also passionate about?
I am passionate about the 2 workshops I give. The one on Mental Slavery and the other one on Micro- agressions. I love doing that.


If you as Joan would meet a stranger in the bus (let say in Holland or the US) and they would ask you to introduce yourself what would you answer? How would you describe Joan in one word or one sentence?
I love to laugh a lot.


Whom are the persons that have inspired you the most in your career?
Hmmm,... I have to think about this. Well, I would say Jandino Asporaat ...I really admire him a lot ...I love the character "Judeska", but I really admire his business insights. He manages his own business and he invests in Curaçao, visits schools in Curaçao to motivate our youth and he also organized a fundraising in Holland to help feed the poor in Curaçao.

What is a trait that is still work in progress?
My biggest goal and purpose is to develop loving kindness towards people and be as loving possible towards other human beings.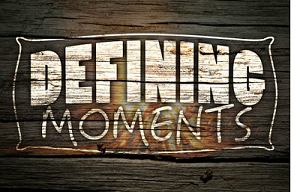 What was a defining moment in your life?
The publishing of my book, I am so proud of this and also the fact that I gave birth to my two daughters, so I more or less completed the narrative of having my own house with a garden ("huisje, boompje" and my own family ("beestje";). So I am happy.

Where do you want to be 15 to 20 years from now with your career?
Well, I don't think that far way at this moment in my life and do want to be able to offer the workshops as long as possibly I can.

What would you want your Loved Ones, family, friends and others to say about you let's say 20 years from now when you are celebrating your birthday?
"She was a good mother". You know the education of children is a challenge.

What makes you stay optimistic about the future of liberation from Mental Slavery?
Although change is moving slowly, I do believe that the new generations are picking up the cause and the global character of the 'Black Lives Matter' makes me stay optimistic about the future.
Connect with Joan de Windt
LinkedIn  | Facebook | E-mail: dewindtjoan@gmail.com | Afro Magazine
The book 'Weg met Mental Slavery, een doorbraak in uw denken' is available on Curaçao at Mensing's Caminada.


One of the 250 Influencers of Curaçao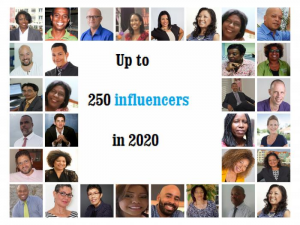 Joan is a mother of 2 children, self-employed, energetic, spiritual, caring person and available for those in need. She is good in putting things in perspective, loves to laugh and loves to spread loving kindness around improving the humanity of others. As a volunteer at the 'Luisterlijn', she dedicates at least 4 hours a week to helping others, complete strangers on the phone, illustrating her altruistic nature. As an author writing the book  'Weg met Mental Slavery', 5 years ago was one of her dear wishes in her bucket list. By addressing all of the relevant issues regarding 'Mental Slavery' has given everybody, a clear overview of what we should take notice off if you are interested in this nowadays "hot" subject matter related to the movement 'Black lives matter' As a writer, for offering the 'WEG with mental slavery' workshop and the other one 'WEG with microaggressions' workshop, which is intended for everyone who wants to live in harmony and work together without racism and Afrophobia, for all this, we deeply love and respect Joan as part of the diaspora and consider her one the 250 Influencers on the island, representing the Arts and Cultural sector.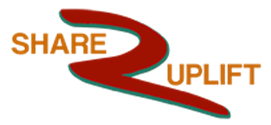 The goal of the core group of Share2Uplift for 2020
The goal of the Share2Uplift movement is to: "Identify 250 leaders from all walks of life to connect, align and create impactful changes in all walks of life, which includes intergenerational collaboration by the end of 2020." We will use interviewing Influencers, meet-and-greet events, "train-the-trainers"-programs on "Emotional Mastery" and "Intentionality "as national intervention strategies, to reach this goal on top of our goal to scale up the possibilities to connect, align and create impact via a virtual platform. We believe that with collaborating with Miguel Goede on the virtual Vision 2030 platform, we will accelerate the possibilities to connect the diaspora and others elsewhere in the world and on the island willing to constructively create impactful changes in Curaçao, to join.Look at the list of the Influencers we have interviewed or reported on, up to now.



As Share2Uplift we are fully trying to align with this thinking of Center for Curriculum Redesign to promote this agenda in our educational systems and workplace. So, in that sense we fully support any initiative to make our educational system 21st century proof.
Share2Uplift aligners are those that:
– Create an inspiring vision of the future;
– Motivate and inspire people to engage with that vision;
– Manage delivery of the vision;
– Coach and built a team, so that it is more effective at achieving the vision.
These criteria are now being polished.
We also consider these 5 values of the most important ones for Share2Uplift aligners. They are:
• Peace from within;
• Compassion;
• Respectfulness;
• Integrity;
• Responsibility. As we will progress towards this goal we will update you on the progress.
Visit the website for more information.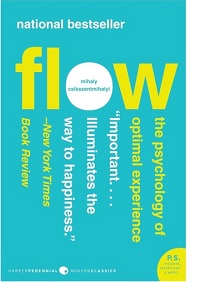 Our next MYM-platform session in August via Zoom
Our next MYM-platform session will be on the 18th of August (the 3rd Tuesday of the month) via Zoom, where we will present "Flow, the Psychology of Optimal Experience, "important …Illuminates the way to happiness." by Csikszentmihalyi, Mihaly.
What really makes people glad to be alive? What are the inner experiences that make life worthwhile? For more than two decades Mihaly Csikszentmihalyi studied those states in which people report feelings of concentration and deep enjoyment. His studies revealed that what makes experience genuinely satisfying is 'flow' - a state of concentration so focused that it amounts to complete absorption in an activity and results in the achievement of an ideal state of happiness. Flow has become the classic work on happiness and a major contribution to contemporary psychology. It examines such timeless issues as the challenge of lifelong learning; family relationships; art, sport and sex as 'flow'; the pain of loneliness; optimal use of free time and how to make lives meaningful.
Subscribe by sending us an email sixtaivan@gmail.com or ivan@upliftingCuraçao.com and we will send you the Skype link so that you can participate in our presentation of this book.
Time: 7.30 – 8.45 pm.
Entrance fee: Free
Presenter: Ivan Kuster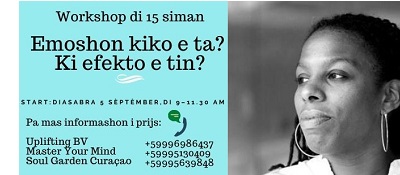 Starting September: New workshop in Papiamentu on Emotions
Gran majoría di nos komo ser humano, ta pasando diariamente den un fluho konstante di diferente pensamentu i emoshonan. Esaki ta konta mas aún awor ku nos ta den e gara di COVID-19. Emoshon ta nos kompas interno. No tin emoshon malu ni bon, emoshonan tei pa guía. Nos tin ku atende ku nan i no neglishá, reprimí ni suprimí nan, pa nan no kausa efektonan negativo despues ku ta inesperá. Emoshonan por ta un insentivo pa nos desarojá e potenshal inlimitá ku kada un di nos tin komo persona.

Nos ke yudabo den desarojá esaki, dor di ofresé bo un "personal journey" di 15 siman. Den e 15 simananan aki nos lo sinjabo:
• maestría di bo emoshonan;
• kon di deshasí di emoshonan atrapá;
• biba un bida mas intenshonalmente;
• skucha bo intuishon mas mihó pa asina bo por ta mas kreativo i
• kon di laga loke bo a sinja bira un kustumber i transformabo komo persona.
Nos lo kuminsá riba diasabra 5 september di 9 – 11.30 pm.

Pa mas informashon i detajes di e suma ku ta kobra, tuma kontako ku un di e 3 fasilitadornan:
Haydee Hermans Soul Garden na telefón: 5639848
E-mail: soulgardenCuraçao@gmail.com
O'dennis Daal Master Your Mind na telefón: 5130409
E-mail: odennis.daal@mymcur.com
Ivan Kuster Uplifting BV na telefón: 6986437
E-mail: ivan@upliftingCuraçao.com
Website: www.upliftingCuraçao.com/workshop-emoshon-kiko-e-ta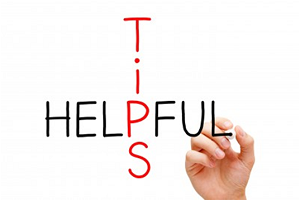 Personal Coaching tip
This week we will share some motivational videos. This week we will share some on "Mental Slavery and Micro-agressions". Every day in the week we will upload one of these video-links on our Fabebook.com/share2uplift page.
Jane Elliott - One Race - YouTube
www.youtube.com/watch?v=x_lxLJwngsw&feature=youtu.be

Nelson Mandela Speech That Changed The World - YouTube
www.youtube.com/watch?v=x0w7EnExt5U

How microaggressions are like mosquito bites • Same Difference - YouTube
www.youtube.com/watch?v=hDd3bzA7450
Emancipation from Mental Slavery | Dr. Cheryl Tawede Grills | TEDxCulverCity - YouTube
www.youtube.com/watch?v=kkXseTHxusw&t=781s

Post Traumatic Slave Syndrome. How Is It Different From PTSD? | AJ+ Opinion - YouTube
www.youtube.com/watch?v=Rorgjdvphek

Examples of Workplace Microaggressions - YouTube
www.youtube.com/watch?v=XjgozDwAjqg
Categories: Influencers, Master your mind - Bookclub sessions, 21st Century Mindsets