| | |
| --- | --- |
| Posted on July 12, 2020 at 1:55 AM | |
In this week's blog (13th of July – 19th of July) we will interview Jeanette Hooi-Bonet, we will invite you to our upcoming Master Your Mind- skype book presentation on the 21st of July; we will invite you for our next "Emoshon kiko e ta? 15 weeks journey (our 5th this year) on the 22nd of August and we will share with you some links to motivational videos on "Promotional tourist videos of Curaçao". Every day we will share one of these links on our Fabebook.com/share2uplift page. 
Jeanette Hooi-Bonet: Passionate, warm and energetic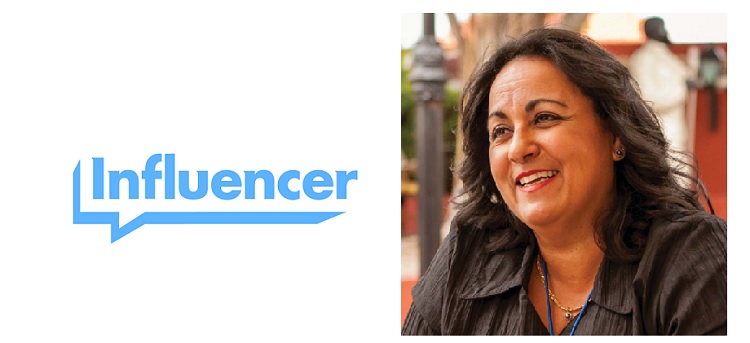 Could you share with us some information of your family life?
I am married and we have 4 children, the oldest is 32 years old and the youngest is our only daugther is 18 years old. Last year we became grandparents of a grandson. I have furthermore 2 brothers both living in the USA and one sister living in Puerto Rico. Fortunately my mother that is from the island and stepfather are still alive but my biological father passed away in Puerto Rico. I was born in New York and I call myself "Latino Caribbean" as of Yankee I do not have anything. When I was almost 4 years old, we came to live in Curaçao in April 1969 and I grew up in Otrobanda. Yes, I have a vivid memory of the 30th of May 1969, when there was a popular uprising and I was impressed by the fires that were lit in different parts of Otrobanda as we lived in the heart of Otrobanda and needed to be evacuated as the fores came very close to where we lived. I still have found memories of growing up in Otrobanda where there was a lot of community sense among neighbors, they looked after each other, it felt safe growing up there and I was raised by my Venezuelan Grandgrandmother with high standard on values and norms. Thus I have this mixed Puerto Rico, Venezuelan and Curaçao background.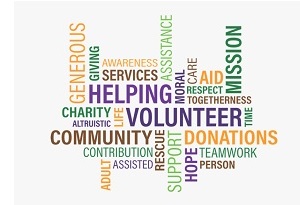 I have always been very in voluntary work contributing to the society in CHATA, VBC, CTB, The Chamber of Commerce, Rotary lately supporting Voedselbank Curaçao. I am found of youth, they have a special place in my heart and want to see a solid and prosperous Curaçao for the next generations.


My parents where very supportive in whom I am, they inspired me to get into the hospitality sector. My father in Puerto Rico had his restaurant and my stepfather had a catering company where I was very involved in helping in the kitchen and and all the different aspects that this brings with it. I went to Peter Stuyvesant College and in those days there where no hospitality schools of programs offered . The possibilities that you could choose from were limited. My mother worked at the Concorde International hotel known as the Hilton, my brother was in the Army and deployed so I could not go any longer to study in the States. This changed my career. As I worked as a part-timer at Concorde Curaçao this gave me the opportunity to get acquainted with all the different charateristics of the hospitality sector. After one year as Management Trainee, a golden opportunity given by the General Manager I started my career the Concorde Curaçao. My entire family, be it either husband, my children, name it they have always been very supportive in my career development which included different positions and active in boards like the CHATA, CTB...etc.. as I mentioned before. As as woman I have worked lots of years in the sector before I reached a high light in my careeer, that was being appointed as first woman general manager in the hotel sector on the island and of the largest hotel then. On top of that I became the first female President of CHATA.
What kind of business are you in?
I have my own company and I don't have employees that I employ. I offer Interim- and change management services in the hospitality sector. My company's name is Bon Ami Hospitality BV. As an interim manager, I have employees that I was responsible for, I am now interim manager for 7 years of the properties Kura Hulanda. I also assisted with the closure of the operation of the Curaçao Marriott Hotel for 6 months when this was sold, here responsible for a smooth closedown and handover to the new ownership.

Could you share with us some of your educational background and past professional experiences as we know that you are an entrepreneur but also manager in the hospitality sector of different hotels?
After finishing the secundary school (HAVO) at Peter Stuyvesant I started an internship in the hospitality sector and basically never stopped learning getting all sorts of certifications during the years and earned a Masters Certification in Hospitality Management of the Cornell University. I am still not done studying as I am enrolled to start an MBA-study.


We know you to be a very pro-active, businesswoman, executive in different companies. We have known each other for some years and you have always been involved in different functions representing organizations like you have been in Chata, you are in Rotary, you are a participant in Dialogo Nashonal, where does this drive come from?
Growing up in Curaçao I have always been interested in finding ways and means to help our youth develop themselves especially in Tourism at first and now not strictly in Tourism only. I am a coach and mentor young professionals as I believe that giving back is something that is and always been very important through out my life and career. I have alaways been investing time in organiaztions involved in Tourism and the economy in general. As an elected board member of the Chamber of Commerce I am delegated to attend the "Dialogo Nashonal" platform where together with others we discuss plans and proposals that advance the progress of our country for the next generations.

Does the fact that you are woman affect they way you can add value and make a difference in the different settings where you are in?
As a matter of coincidence, I am the only woman in the Chamber of Commerce, as in the "Dialogo Nashonal" . I believe that as a woman and mother, I do look at things from a different view and more femine perspective, which has a added value to the discussions we have in these entities.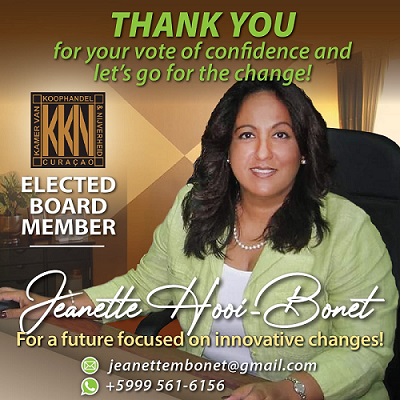 Of late you have been selected as board member in the Chamber of Commerce representing small and medium sized companies just when we are in the middle of an economic contraction, do you regret becoming a member of the Chamber or does the opposite happens do challenges inspire you and get the best out of you?
I am not easily discouraged by challenges, it triggers me to do even more as I have this personality that I give all of me to to accomplish the goals set and when people are involved, I even go the extra mile, push myself, to achieve these for their welfare . So when challenged, it inspires me to do even better.
And when do you consider that you have been successfull in your personal and business/professional life, let us say 5 years from now. And hat is your BIG WHY or driving motivation to be whom you are right now?
Well, I have always lived by 5 years visions of where I wanted to be in my life. Of late these 5 years have extended to 7 years one way or the other. The moment I had formulated my vision that would drive me to reach this vision. When I had reached my vision I would develop a new 5 years vision and go after that vision. I would not give up on it, but I would extend the period with at least 2-3 years if I have not reached it yet.

I will be considering myself to be more successfull when I will have migrated from entrepreneur to becoming an investor and be the owner of my own boutique hotel and my family being my children and grandchildren could be involved one way or the other and be around me. I always had this desire to have lots of children and with four I hope to have tons of grandkids.


You are a very dedicated spiritual person, right. How much does this helps you to be whom you are?
I am a very spiritual person, as it gives me so much strength from above and it enables me go through life and work on reaching my goals, personally and professionally. It is my number one focus, without this support from above I wouldn't be as effective in life. I had come to learn over the years, that the moment I am less focused, I immediately experienced that wasn't making enough progress. For me it is a natural thing to do now, if I want to be successful in all matters.

What are the challenges that you are dealing with? And how are you dealing with these different challenges you confront?
I have three very important values that I live by. Honesty, loyalty and integrity. Of late, especially very recently I have come to notice, that my values are set so high, that for some including those that are very close to me, it is hard to meet these standards. I am a dedicated, caring and sponteneous person. When I get in those situations where people around their true essence is revealed showing me that they don't meet my valued standards, it has shaked me up and got me out of balance and to understand why. This has been a challenge for me and I had to learn dealing with that and accept the fact that this is part of the society nowadays. I am considering it part of my learning curve on my way to greater maturity and part of my personal growth.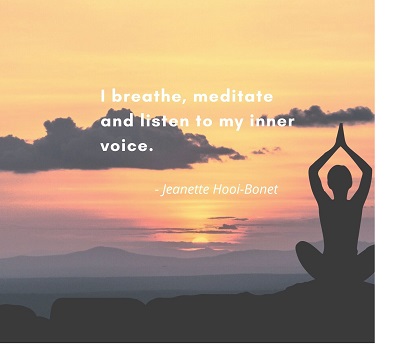 Do you use your inner voice to evaluate when dilemma's show up? How does that work for you?
I go into retreat in my house and I meditate. After my prayers, I stay still and listen to my inner voice. My femine intuition always has been very high. It has guided me and alert me for people or situations of danger. If I wouldn't , soon I would regret it not to have listened to the warning signals. Now it has become a practice, as the moment I get a message I put it into practice. In my house I have an open area and my family allows me and gives me my space without any restrictions. My living room is the heart of the house and there, my energy is the highest. When I was looking for my house for two years I was going around this and finally I I knew that this is where I needed to live. It is in this area in the living room, I pray and have my conversations with the Supreme Being. I breathe, meditate and listen to my inner voice.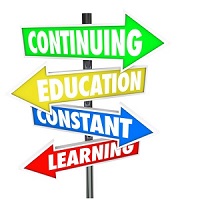 How are you trying also to keep up with your personal knowledge and skills levels?
I have always been very curious 
and consider long life learning to be very important. In this COVID-19 era, I followed a lot of courses on-line via Zoom for example on norms and protocols related to COVID-19. In my personal development I have a life coach that has guided me these past 3 years, dealing with the lessons that I had to learn, I participate in business coaching sessions related to my career and business. My next step will be re-instate in my MBA-course as I consider continuous studying as being very important and also need to finish what I started is very important.

What are your strengths?
I am a very good communicator; I am good in balancing my humanity with the professional aspects of whom I am. I speak different languages. I can easily blend into different cultures. I am a multi cultural person that also easily blends with all genders and ages.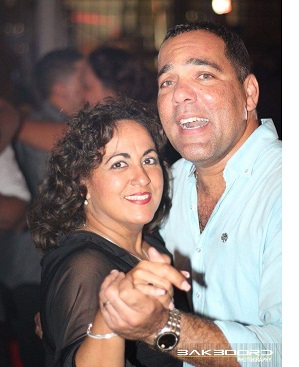 Do you have hobbies or interests that you are also passionate about?
I love dancing; I love all types of music, that can express feelings, but not the latest, most modern genre's;
I love shore fishing and love listen to the waves the sea brings to shore as I throw out my fishing line. It is very relaxing.
If you as Jeanette would meet a stranger in the bus (let say in Holland or the US) and they would ask you to introduce yourself what would you answer?
My name is Jeanette Bonet, I am a multi cultural Latin Caribbean person. I love getting in contact with people and I love children. A vivid passionista from Curaçao.

How would you describe Jeanette in one word or one sentence?
Passionate loving, warm and energetic.

Whom are the persons that have inspired you the most in your career?
In my personal life, it were my both grand-grand mother, my grand mother and mother. In my professional developement , I was lucky as I had Don Mario Venturini who showed me what hospitlaity was all about. Then I had Frank Maynard that pushed me to excell and believed in my capacities, also drilled in me that we have to give back to the community and Don Werdekker who mentored the leadership skills and why and the importance to be a leader of my country. So as you can see Mario and Frank were the tutors in my professional development while Don in my leadership development.

What is a trait that is still work in progress?
Presently I am working on dealing with the emotions of betrayal and dishonesty, especially on how not to let these touch my inner soul but deal with them as they come and clear them out.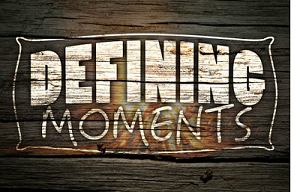 What was a defining moment in your life?
IIn 2013 I had to take a big decision regarding my future in my career. I had this excellent opportunity offered to me to accept a job outside of Curaçao. But my youngest child, my duaghter was barely 11 years old. For the first time in my life I decided to choose for my family instead of my career. I hindsight I am so happy that I have chosen for my family. I decided to become an entrepreneur and that meant choosing to go way out of my comfort zone but that worked out perfectly also. I became an entrpreneur and during these seven years I have broaden my knowledge and gain so much experience which I would not have had the chance if I have stayed in the career path I was in then.
Where do you want to be 15 to 20 years from now with your career?
I would definitely have retired and would be enjoying of my own boutique Bed and Breakfast.


What would you want your Loved Ones, family, friends and others to say about you let's say 20 years from now?
That I was a determined, loving, very caring and accomodating person. Because I really go out of the way for my family, everybody around me. Not only for my husband, children, but also my friends..... Everybody that has an issue or situation comes to me for advice and I am seen as a pillar for them.They would say: "..She did it, she reached her dreams..".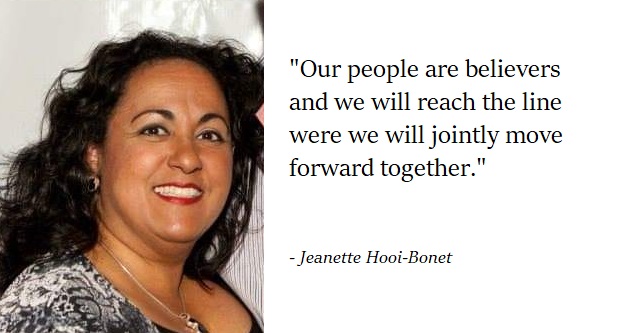 We are climbing out of the lock down now and just starting to open our borders back since the first of July, because of the presence of the Corona virus in World. What makes you stay optimistic about the future of Curaçao?
I think inspite of the divisions now, our people are very patriotic. We will overcome this crisis, I am confident of this. We are "Yu di Korsou". Where else do they say that ? We are the only country in the world saying that. Even people not born on the island having lived during a short period on the island become very passionate about this country. Our people are strong believers and I am sure we will reach the line were we will jointly move forward together.
How important is innovation and digitalization for Curaçao as we are in the middle of transformational changes driven by Artificial Intelligence? 
It is very important and we can't stay behind. It has not been a priority yet as we don't have the whole island with easy access to computers and completely on wifi , free and accessible for every body. However it is very important what this happens very soon as we cannot stay behind what is happening outside there in the world. Our island is a hub between Latin America,North Amercia and Europe so digatalization and innovation actions are a priority. Maybe it wasn't such a good idea after all to have sold UTS to a third party – maybe we should have taken this internally and ensure our country was 100 % Internet Free first and give full access to the people of the Curaçao to be connected easily and with the highest modern speed with the world.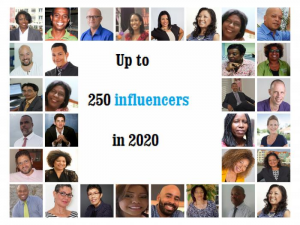 One of the 250 Influencers of Curaçao
Jeanette-Bonet-Hooi, is a wife, mother of 4 children, grandmother, socially engaged, spiritual, warm hearted hospitality sector professional and entrepreneur.
Apart from being a business owner, Jeanette loves our youth, especially children and is a socially very engaged person. She spends lots of time, mostly as the sole woman in different representative functions like the Chamber of Commerce, Rotary, CHATA, CTB and of late due to the COVID-19 crisis, she is involved in the collaboration of different organizations distributing food packages to those in need in our society.
Being a value driven person at times she has been challenged when others don't meet her standards, as well as when in her career she chose for her "family first" value, instead of continuing her professional career elsewhere in the world where they offered her a job.
Giving her valuable contribution to the island development comes as a second nature to her and she is an example of a lifelong learner. Her tendency to be socially engaged makes it difficult at times for her, to say "no" to people asking her for advice and help. Because of all of this, we deeply love and respect Jeanette and consider her one the 250 Influencers on the island, representing the Business (Hospitality) sector.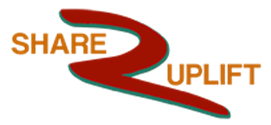 The goal of the core group of Share2Uplift for 2020
The goal of the Share2Uplift movement is to: "Identify 250 leaders from all walks of life to connect, align and create impactful changes in all walks of life, which includes intergenerational collaboration by the end of 2020." We will use interviewing Influencers, meet-and-greet events, "train-the-trainers"-programs on "Emotional Mastery" and "Intentionality "as national intervention strategies, to reach this goal on top of our goal to scale up the possibilities to connect, align and create impact via a virtual platform. We believe that with collaborating with Miguel Goede on the virtual Vision 2030 platform, we will accelerate the possibilities to connect the diaspora and others elsewhere in the world and on the island willing to constructively create impactful changes in Curaçao, to join.Look at the list of the Influencers we have interviewed or reported on, up to now.

As Share2Uplift we are fully trying to align with this thinking of Center for Curriculum Redesign to promote this agenda in our educational systems and workplace. So, in that sense we fully support any initiative to make our educational system 21st century proof.
Share2Uplift aligners are those that:
– Create an inspiring vision of the future;
– Motivate and inspire people to engage with that vision;
– Manage delivery of the vision;
– Coach and built a team, so that it is more effective at achieving the vision.
These criteria are now being polished.
We also consider these 5 values of the most important ones for Share2Uplift aligners. They are:
• Peace from within;
• Compassion;
• Respectfulness;
• Integrity;
• Responsibility. As we will progress towards this goal we will update you on the progress.
Visit the website for more information.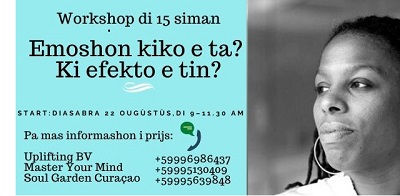 Starting August: New workshop in Papiamentu on Emotions
Gran majoría di nos komo ser humano, ta pasando diariamente den un fluho konstante di diferente pensamentu i emoshonan. Esaki ta konta mas aún awor ku nos ta den e gara di COVID-19. Emoshon ta nos kompas interno. No tin emoshon malu ni bon, emoshonan tei pa guía. Nos tin ku atende ku nan i no neglishá, reprimí ni suprimí nan, pa nan no kausa efektonan negativo despues ku ta inesperá. Emoshonan por ta un insentivo pa nos desarojá e potenshal inlimitá ku kada un di nos tin komo persona.

Nos ke yudabo den desarojá esaki, dor di ofresé bo un "personal journey" di 15 siman. Den e 15 simananan aki nos lo sinjabo:
• maestría di bo emoshonan;
• kon di deshasí di emoshonan atrapá;
• biba un bida mas intenshonalmente;
• skucha bo intuishon mas mihó pa asina bo por ta mas kreativo i
• kon di laga loke bo a sinja bira un kustumber i transformabo komo persona.
Nos lo kuminsá riba diasabra 22 di Ougùstùs di 9 – 11.30 pm.

Pa mas informashon i detajes di e suma ku ta kobra, tuma kontako ku un di e 3 fasilitadornan:
Haydee Hermans Soul Garden na telefón: 5639848
E-mail: soulgardenCuraçao@gmail.com
O'dennis Daal Master Your Mind na telefón: 5130409
E-mail: odennis.daal@mymcur.com
Ivan Kuster Uplifting BV na telefón: 6986437
E-mail: ivan@upliftingCuraçao.com
Website: www.upliftingCuraçao.com/workshop-emoshon-kiko-e-ta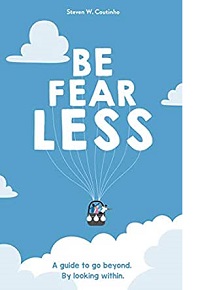 Our next MYM-platform session in July via Skype
Our next MYM-platform session will be on the 21st of July (the 3rd Tuesday of the month) via Skype, where we will present "Be Fear Less, A guide to go beyond. By looking within", by Steven Coutinho. Author also of "Breaking ranks, How to lead change when yesterday's stories limit today's choices". Steven Coutinho is a Dutch born from Surinam parents, raised-all-over-the-world speaker, author and board executive. He worked as regional managing director of the Royal Bank of Canada in the Caribbean and these days is Managing director of "De Surinaamse Bank" in Surinam. Steven holds a Masters in Medical Physics, cum laude, from the University of Groningen, and an MBA from the Wharton School.

If you knew you were living in a dream, How would you live? You would fly, soar and discover.
You would live and experience. In times of fear, You realize you can shake yourself awake. In other times,
You are fearless. After starting Vipassana meditation 4 years ago, Steven Coutinho has come to see the world more clearly. He has come to live more fearless. He hopes by sharing his thoughts with you, you too can live more fearless. Less fear about what others think of you. Less fear of speaking up. Less fear of not knowing where your next paycheck will come from. Less time spent in fear of death.
Subscribe by sending us an email sixtaivan@gmail.com or ivan@upliftingCuraçao.com and we will send you the Skype link so that you can participate in our presentation of this book
Time: 7.30 – 8.45 pm.
Entrance fee: Free
Presenter: Ivan Kuster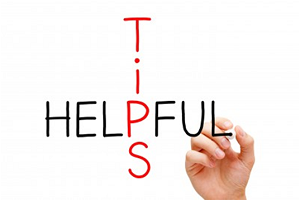 Personal Coaching tip
This week we will share some motivational videos. This week we will share some "Promotional tourist videos of Curaçao" Every day in the week we will upload one of these video-links on our Fabebook.com/share2uplift page.
Curaçao bucket list: 10 best things to see and do in Curaçao (incl. hidden gems) - YouTube
https://www.youtube.com/watch?v=82wdMXR_cOk

TOP 10 CURAÇAO: TRAVEL GUIDE - YouTube
www.youtube.com/watch?v=T3D6ZwWSsvA

CURAÇAO island 4k beaches snorkeling food weather party2019 - YouTube
www.youtube.com/watch?v=HWcz_ZCkYvU

Best Beaches in Curaçao | Travel Guide - YouTube
www.youtube.com/watch?v=_N77MYOLI6g

Exploring Curaçao - A Hidden Paradise In The Caribbean (2019) - YouTube
www.youtube.com/watch?v=Ide3zyL080A

The Secret Beaches of Curaçao - YouTube
www.youtube.com/watch?v=jTjgQUV1HV8
Categories: Influencers, 21st Century Mindsets, Master your mind - Bookclub sessions