| | |
| --- | --- |
| Posted on June 14, 2020 at 1:55 AM | |
In this week's blog (15th – 21st of June) we will interview Renato Ignacio, we will invite you to our upcoming Master Your Mind- skype book presentation on the 16th of June; we will invite you for our next "Emoshon kiko e ta? 15 weeks journey (our 4th this year) and we will share with you some links to motivational video on "Digital revolution". Every day we will share one of these links on our Fabebook.com/share2uplift page.
Influencer Renato Ignacio: a challenger, defying the odds.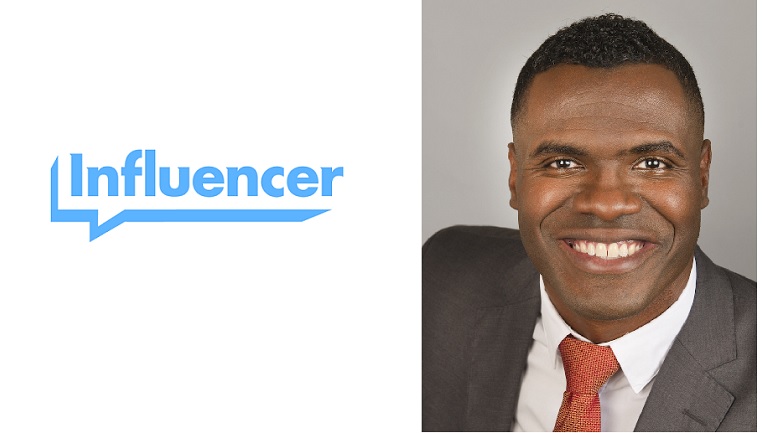 Renato, could you share with us some information about your family life?
I am married. I come from a family of three and I am the middle child. I was born and raised in Banda Abou, where my father also grew up, and my mother is from Buena Vista. They always taught us the importance of education, self knowledge and personal development. So from an early age I grew up dreaming and experimenting who I wanted to become professionally. At first I thought I was going to be a baker, then a carpenter, as my father is a carpenter and owns his own business. My mother has always worked in administrative jobs and as a writer. So as a child we were influenced by different role models and at a young age I became interested in technology. I studied the whole blue encyclopedia on science and electricity that explained how rockets work ..etc...and at the age of 8 we, as one of the first ones got our first computer at home. From the primary school level onwards my interest for technology grew and at the age of 12 or 13 years old I won an internet device connecting our television to the internet at a conference I attended at WTC. At that time the internet had just been available for 1 or 2 years in Curaçao. So my interest in technology dates back from a very young age. I wanted to become an inventor and ended up becoming an inventor of sorts as I am now a software developer.


How important were your parents for who you are now?
Very important and very supportive as I grew up in a family where my father taught me the discipline of an entrepreneur and my mother taught me creativity and self knowledge. Every day counts, according to my father and I grew up getting used to my father waking us up at 5 am in the morning to be at school at 7 am. He took care of us until we were on our way to school (by bus) from kindergarten level onwards. In the afternoon my mother took care of us when she got back from work.
Could you share with us some of your educational background and past professional experiences as we know that you are an entrepreneur?
After I finished my secondary school level (HAVO) in Curaçao I went to the Netherlands to study. First, I briefly tried Electrical Engineering. But soon I decided to switch to study Technical Information Sciences, which is the technical science embedded in software and hardware.
As I was studying I also worked as a software developer as well as a consultant and in my 3rd year in the Netherlands I started my own company. I also got a Master's degree in Business Administration at the University of Utrecht before returning back to Curaçao.

Renato as you travel a lot and have an international market, you basically live in two worlds, right?
I have another way to look at the two worlds concept that you are mentioning.


It is hard to explain to others what exactly I do, as we see our reality as it is unfolding from completely different perspectives. The Digital Revolution is seen by entrepreneurs in my sector as limitless opportunities that we can tap into. But this is seldom understood by the majority of the people and in that sense there are two worlds. The COVID-19 crisis has accelerated the opportunities as lots of organizations are now forced to digitalize. In this sense, as ICT sector, we are tapping into innovation and it offers vast opportunities for us to help clients. We still find ourselves at the beginning of the Digital Revolution. Only when these new products have become commodities and easily accessible for everyone, it evolves and becomes generally accepted. In this process of acceptance and adoption, it is usually not the technology that is the issue. It is all about mindsets that need to change to accept the possibilities that technology offers. Airbnb wasn't considered a possibility some 10 years ago while now it has become the standard in the tourism sector. Nowadays, getting a prescription at the Botica is fully digitalized, you go to the Botica and get the prescription that your physician has sent digitally to the Botica, where in the past you had to bring a hard copy prescription to the Botica. We are experiencing exciting times as we can see so many things changing right in front of us.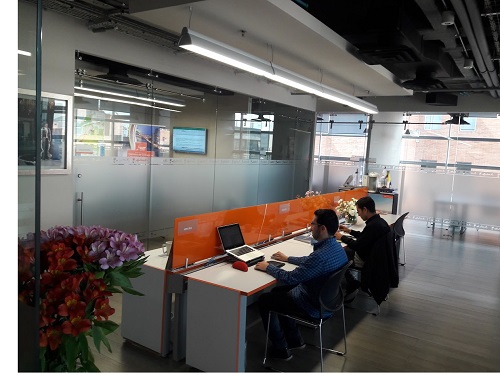 How important is the ICT sector for Curaçao?
The ICT sector is very important for Curaçao and we, as a group of software companies in Curaçao, are starting an association to unify our efforts, since we have lots of grass roots software organizations that are exporting their products and services. We don't think exclusively local. We even have one of the highest amount of software companies per capita in the region and we have been leading in this area for over 20 years in our region. The main reason is that many of us have studied in Europe. We have developed a tradition to export our services as software companies since our products can easily be scaled with relatively low costs. We also see a younger generation becoming active in this sector and which makes it all the more promising. We believe that this sector can become the 4th pillar of our economy, as we produce products and services that are easy to export and generates foreign exchange. This philosophy is also supported by organizations like the Chamber of Commerce, CBCS and the Ministry of Economic Affairs.


My company Minubia also works in foreign markets. We have partnerships with a company in San Francisco, which helps to keep us up-to-date. We also have partnerships and teams in the Netherlands and in Colombia. Back in 2017 we won a pitch contest in the USA, where we presented our software application. Apart from this being quite awesome, for us it was also an opportunity to benchmark ourselves against competitors from all of the world. There were startups from the US, South-Korea and China, and it proved to us that we can compete with the best in the world.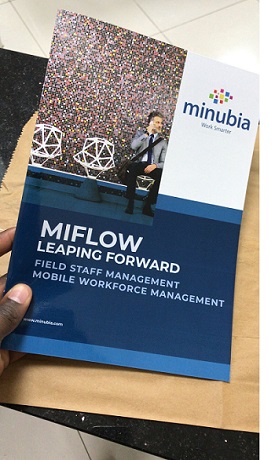 You are the founder of Minubia, what kind of software do you offer to clients?
We offer solutions via our apps that for example streamline the work processes of so-called "field workers". For distributors it is the logistical processes, for mobile sales representatives it is the sales-ordering, the administration, the delivery, the inventory, the invoicing, and ultimately the payment process. We started in Curaçao with the customers like Fritolay and Johnson&Johnson and slowly but surely grew and expanded to Aruba, Colombia and the Netherlands.


We know you to be a very innovative businessman. Where did your business and proactive mindset come from?
My parents have taught me that. My parents and their families are people that know how to get things done. They become nervous when things are idle or when work isn't progressing. I sincerely believe that most of us on the island have a solid foundation and heritage, but somewhere somehow we lost some of it.


I remember certain sayings like: "..Traha dam, warda awa.." = "Build a dam to save water for the future". And the song "Plegaria" of Chin Behilia is another example. We need to rediscover this heritage.

What do you consider successful in the context of your personal and business/professional life, let's say 5 to 10 years from now?
I always work with measurable targets and my goal is to create value. Success for me is that 20 years from now or maybe earlier, I have solved or helped solve problems that exist in our daily lives. I work with an end in mind and retroactively countdown how I am going to achieve it. This makes me extremely aware of my available time.
On a personal level, I am aware that I own my time fully. That doesn't mean that I don't have free time and "me"-time, as we need that time to recharge our batteries. It means I choose to dedicate it to things that I value. That to me is what success means.
The society in which I live, my family and my friends, they trigger me to see what I can do for Curaçao. Success to me is also not reaching the finish line alone, it is also about being of help to all walks of life. That makes me feel content.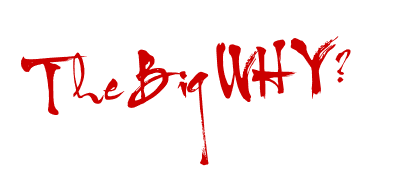 What is your BIG WHY or driving motivation to be who you are right now?
To create value and solve problems.


What are the challenges that you are dealing with? And how are you dealing with these different challenges you confront?
I am very aware of who I am; where I come from; what my environment looks like and where I am aiming to go. I am always analyzing and reflecting on how I am doing. I discern patterns and when I do encounter problems I will analyze it into detail to learn the lessons that I need to learn to prevent having the same issues in the future.
I work in Information Technology where one has to be constantly looking for solutions to problems. Finding solutions gives us satisfaction and by learning from mistakes we can save time in the future. I use my skills and knowledge to guide my managers, I am continuously working on improvement, I am proactive and early in taking corrective actions. With the aim of making our future easier and more enjoyable.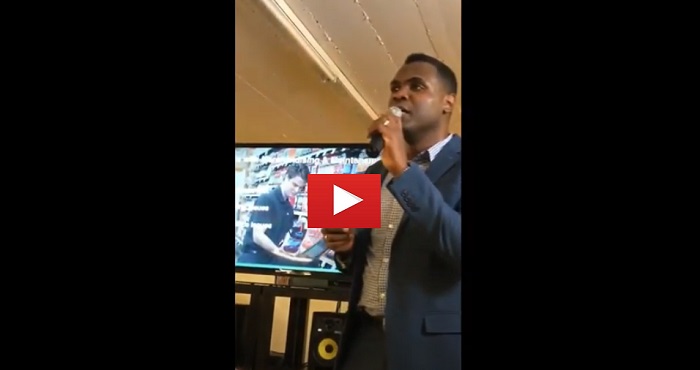 YouTube: San Fransisco pitch Founders Space (2017)


So you are living intentionally?
Yes, from a young age I had role models to look up to.


Do you have hobbies or interests that you are also passionate about?
I love listening to music which is very relaxing; I love hiking long distances; I love fishing and gardening. One can learn a lot from plants just by observing them. I just love to be active.


What are your strengths?
● I have an excellent ability to analyze problems and come up with solutions.
● I often take the lead in implementing the solution to a problem as I know how to translate the solution into actions, following a pragmatic approach that leads to an optimal result..
● I often question myself. I am comfortable with trusting the unknown and living in uncertainty. As Bill Gates said: "We always overestimate the change that will occur in the next two years and underestimate the change that will occur in the next ten. Don't let yourself be lulled into inaction". To remain on top of things, I journal and check my agenda and keep track on a daily basis. I now know how much I have grown in the past year. I am so much more productive. If I would have lived 50 years ago I think I would still act the same way, since it's all about your attitude.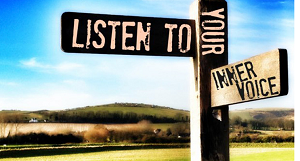 Do you use your inner voice to evaluate when dilemma's show up? How does that work for you?
I sub-divide the challenge in smaller pieces and start asking myself how I ended up being in that situation. I look for solutions to the problem at hand and I talk to other people, to tap their minds in order to solve the problem. I also depersonalize problems to be as objective as possible and once I have a number of possible solutions I let my creativity kick in. That is how I handle dilemma's. Sometimes it doesn't take a lot of time but at times it does take a lot of time. I've learned that it's always important to know how problems affect you, especially when short-term solutions do not apply.


How does that work for you, this inner voice?
A part of me:
● wants to register everything;
● questions everything and analyzes patterns;
● comes up with solutions.
When I wake up in the morning or when I am driving I more or less automatically find my answers on what to do next.

How are you trying to keep up with your personal knowledge and skills levels?
I read a lot. I talk a lot with peers. I deliberately create enough space in my schedule to experiment. I experiment a lot. Even in areas that are not necessarily related to my professional background. This is part of my curiosity to understand things better. And when we look for partners to learn from, we are very selective as we select them not only based on their past performance, but also based on whether there is a click so we can work together in an organic way.


If you would meet a stranger on the bus (let say in the Netherlands or Brazil) and they would ask you to introduce yourself what would you answer?
I would tell them my name and tell them that I am from Curaçao. I would not introduce myself by my job title or start by talking about my work. I would want to connect just for the sake of connecting with this other person and get to know his or her likes and dislikes.

How would you describe Renato in one word or one sentence?
A challenger, defying the odds.

Who are the persons that have inspired you the most in your career?
All those who have defied the odds like Elon Musk and Bill Gates. I also admire the nameless people who overcame hardships like the ghetto. I like to understand their life stories. I get inspired by people overcoming struggles, like Nelson Mandela. But I also like to ask people who have recently retired about the things they want to do, which they couldn't do before due to lack of time.

What is a trait that is still work in progress?
Work in progress is effective listening and writing. The better I master these, the more it becomes a super power. As I practice my listening skills to register as objectively as possible what is said, I repeat that two to three times to see if I have understood the other person well, before I respond. In the first instance people generally tend to understand only 10 % of what is said. That is why I put in some extra effort to understand what they are saying to increase that percentage for myself.
Furthermore, I love to master the ability to explain complex problems in writing in the simplest way possible.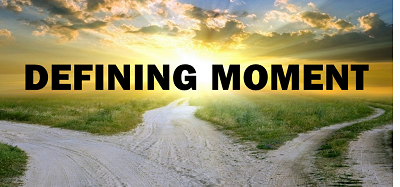 What was a defining moment in your life?
There have been many of which some I decide not to share, but I would like to share this. The worst that could happen, happened. Yet I am still thriving. This goes against common sense. I like to overcome the lies that we have been taught. Because they hamper us to reach our greater potential. That is why I am constantly challenging myself. Either you survive or you don't. Limiting yourself and being afraid doesn't solve anything. This means I have to take action and change my mindset constantly.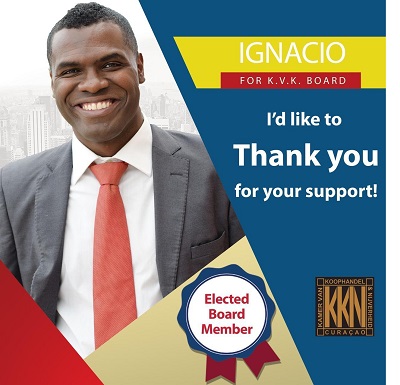 What would you want your Loved Ones, family, friends and others to say about you let's say 20 years from now on your Birthday?
That I've reached further and have accomplished more than they thought to be possible. 

What makes you stay optimistic about the future of Curaçao
Curaçao has defied many odds in the past and our people are very resilient. We had this foundation way back in time and there is always a tomorrow. The sun rises every day and it also rises for everybody so there will always be opportunities.
Anything else?
I appreciate the effort to create a network of Influencers that impact their circle of influence.
I like and support this initiative of Share2Uplift.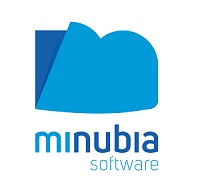 Business Website
Minubia.com/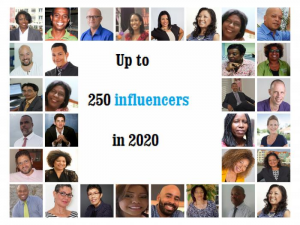 One of the 250 Influencers of Curaçao
Renato Ignacio, is a self-confident, innovative and focused ICT business owner that knows where he wants to be 20 years from now. His fascination with technology since he was young, his self-reflective and disciplined life attitude, his focus on his personal and business goals has made him successful in what he does. Like fellow influencer Andrew Solomon, 
Renato firmly believes that ICT can become the 4th pillar of our economy. He has experienced at first hand that we can compete on a global level. He and his team won a highly competitive "pitch" in the USA in 2017. Aiming to add value not only to his valuable clients, but also with a clear vision to play a significant role in our community at large, Renato as a member of the Chamber of Commerce, is creating positive ripple effects in the local society. Renato is constantly challenging himself and beating odds, and now he is one of the drivers, who want to help make the ICT sector the 4th pillar of our economy. We deeply love and respect him and definitely consider him one of the 250 Influencers of our island and a representative of the Business (ICT)- Sector.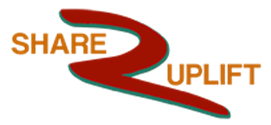 The goal of the core group of Share2Uplift for 2020
The goal of the Share2Uplift movement is to: "Identify 250 leaders from all walks of life to connect, align and create impactful changes in all walks of life, which includes intergenerational collaboration by the end of 2020." We will use interviewing Influencers, meet-and-greet events, "train-the-trainers"-programs on "Emotional Mastery" and "Intentionality "as national intervention strategies, to reach this goal on top of our goal to scale up the possibilities to connect, align and create impact via a virtual platform. We believe that with collaborating with Miguel Goede on the virtual Vison 2030 platform, we will accelerate the possibilities to connect the diaspora and others elsewhere in the world and on the island willing to constructively create impactful changes in Curaçao, to join.Look at the list of the Influencers we have interviewed or reported on, up to now.

As Share2Uplift we are fully trying to align with this thinking of Center for Curriculum Redesign to promote this agenda in our educational systems and workplace. So, in that sense we fully support any initiative to make our educational system 21st century proof.
Share2Uplift aligners are those that:
– Create an inspiring vision of the future;
– Motivate and inspire people to engage with that vision;
– Manage delivery of the vision;
– Coach and built a team, so that it is more effective at achieving the vision.
These criteria are now being polished.
We also consider these 5 values of the most important ones for Share2Uplift aligners. They are:
• Peace from within;
• Compassion;
• Respectfulness;
• Integrity;
• Responsibility. As we will progress towards this goal we will update you on the progress.
Visit the website for more information.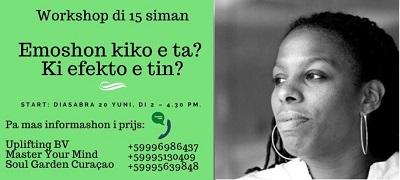 Workshop in Papiamentu on Emotions
Gran majoría di nos komo ser humano, ta pasando diariamente den un fluho konstante di diferente pensamentu i emoshonan. Esaki ta konta mas aún awor ku nos ta den e gara di COVID-19. Emoshon ta nos kompas interno. No tin emoshon malu ni bon, emoshonan tei pa guía. Nos tin ku atende ku nan i no neglishá, reprimí ni suprimí nan, pa nan no kausa efektonan negativo despues ku ta inesperá. Emoshonan por ta un insentivo pa nos desarojá e potenshal inlimitá ku kada un di nos tin komo persona.

Nos ke yudabo den desarojá esaki, dor di ofresé bo un "personal journey" di 15 siman. Den e 15 simananan aki nos lo sinjabo:
• maestría di bo emoshonan;
• kon di deshasí di emoshonan atrapá;
• biba un bida mas intenshonalmente;
• skucha bo intuishon mas mihó pa asina bo por ta mas kreativo i
• kon di laga loke bo a sinja bira un kustumber i transformabo komo persona.
Nos lo kuminsá riba diasabra 20 di Yuni, di 2 – 4.30 pm.

Pa mas informashon i detajes di e suma ku ta kobra, tuma kontako ku un di e 3 fasilitadornan:
Haydee Hermans Soul Garden na telefón: 5639848
E-mail: soulgardenCuraçao@gmail.com
O'dennis Daal Master Your Mind na telefón: 5130409
E-mail: odennis.daal@mymcur.com
Ivan Kuster Uplifting BV na telefón: 6986437
E-mail: ivan@upliftingCuraçao.com
Website: www.upliftingCuraçao.com/workshop-emoshon-kiko-e-ta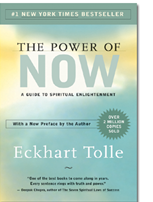 Our next MYM-platform session in June via Skype
Our next MYM-platform session in 16th of June via Skype. We would like to invite you to our next free MYM-platform session via Skype on Tuesday, the 16th of June (3rd Tuesday of the month), where we will present "The power of Now", by Eckart Tolle.


Eckhart Tolle is an a spiritual teacher and author who was born in Germany and educated at the Universities of London and Cambridge, is rapidly emerging as one of the world's most inspiring spiritual teachers. Eckhart shows us how to quiet our thoughts, see the world in the present moment, and find a path to "a life of grace, ease, and lightness." Eckhart's profound yet simple teachings have already helped countless people throughout the world find inner peace and greater fulfillment in their lives. At the core of the teachings lies the transformation of consciousness, a spiritual awakening that he sees as the next step in human evolution. An essential aspect of this awakening involves transcending our ego-based state of consciousness. This is a prerequisite not only for personal happiness but also for the ending of violence on our planet.
Subscribe by sending us an email sixtaivan@gmail.com or ivan@upliftingCuraçao.com and we will send you the Skype link so that you can participate in our presentation of this book
Time: 7.30 – 8.45 pm.
Entrance fee: Free
Presenter: Ivan Kuster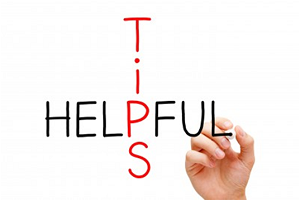 Personal Coaching tip
This week we will share some motivational videos related to to on "Digital revolution" . Every day in the week we will upload one of these video-links on our Fabebook.com/share2uplift page.


The digital revolution - YouTube
www.youtube.com/watch?v=BcbbMM8YdMU

Embracing the Digital Revolution - Overview - YouTube
www.youtube.com/watch?v=w1txvfFa5TM

Michio Kaku - Digitalization of everything - YouTube
www.youtube.com/watch?v=4gE0go57w6c

The Future of Tech and Commerce with Dr. Michio Kaku - YouTube
www.youtube.com/watch?v=TGg8_vNQzk4

Animation: Digitalisation is a possibility - YouTube
www.youtube.com/watch?v=b0QRgAveFDc


What is Digital Transformation? Explained in less than 90 seconds - YouTube
www.youtube.com/watch?v=GsB1f5uoGWc
Categories: Influencers, 21st Century Mindsets, Master your mind - Bookclub sessions