| | |
| --- | --- |
| Posted on May 17, 2020 at 9:55 AM | |
In this week's blog (18th – 25th of May) we will interview Desiree (Desi) Jasmin Hooi MD, PhD; we will invite you to our next 15 week's journey "Emoshon kiko e ta? Ki efekto e tin?" next date 20th of June; we will invite you to our next skype Master Your MInd-book presentation platform on the 19th of May and we will share with you some video-links on Behaviour Change. Every day we will upload one of these videos on Fabebook.com/share2uplift.
Influencer Desi Hooi: Critical, honest, dreamer and enthousiatic

Dr. Desi Hooi, would you share with us some information of your family life?
I was born on Curaçao, I am in a relationship but not married yet, I have no children, I have no brothers and sisters, my parents are alive and they are very supportive in whom I am now. I grew up in a loving, warm and music oriented family from both my father and mother's side of the family.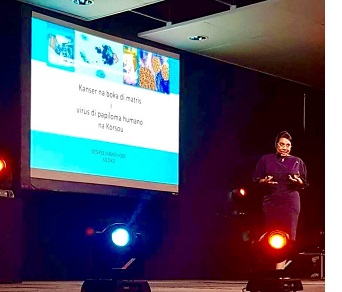 In your biography, I have read that on October 25th, 2018, you obtained from the Vrije Universiteit Amsterdam (VU), your PhD in Medical Sciences. In your dissertation entitled: "HPV and cervical cancer on Curaçao, towards implementation of an integrated prevention programme". Could you share with us some of your educational background and past professional experiences?
I have a nursing, medical and scientific background. Transplantology and inmunology were my driving spirit to become a doctor since I was very young. I was driven later on in my career to do researches on a possible cure for diabetes mellitus. But life has taken me on a different path, where I have found a new passion in Public Health Ethnography, Medical Antropology and Health Governance. During my PhD career, I have gained knowledge about the psychological, social and anthropological role in a population's health and in the healthcare sector. I also gained knowledge on Global Health, Global Health Governance and Human Rights. The important line connecting health and behavioral sciences motivated me to assist the UN regional meeting in Geneva since 2017. There I presented my views on the topic at discussion, namely on more inclusion of the Afro-descendant population in health programs striving for proper healthcare and these were considered as valuable input for the Outcome Document in that year.
You advocate for good registration of medical epidemiological data, making medical decisions based on the needs of all specific groups, and equal medical care for everyone. Why is that so important, and why did you specifically mention inclusion of the Afro-descendant population?
There are not enough evidence based data in the Afro-descendent population. If one really wants to implement evidence-based practices and make evidence-based decisions, resources must also be made available to collect this data. In the Caribbean, where most of the population are Afro-descendants, an epidemiological database is under construction. But even more input and commitment is needed. Good health is an essential people's right. And as a black female doctor from the Caribbean, I feel it is my duty to advocate for that.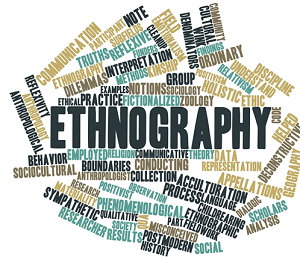 As a researcher what kind of research are you involved in? Are you still involved with research that might have relevance for Curaçao and for the whole Caribbean area?
I spent six years researching the implementation of cervical cancer screening in Curaçao. The last two years I have been busy implementing care programs in the Dutch Caribbean. In the near future I am preparing to do more research in the field of Public Health Ethnography. Now I am more interested in the behavioral aspects of health, as I am understanding better how big a role emotions play in the behavior of people, in fact they drive mostly people's behaviors.
What is your opinion on the Convid-19 pandemic and how will this affect the world where we live in right now, especially with regards with the role researchers as you will play? How will people live together in the new era were the corona virus will be endemic?
Many researches are ongoing and much remains to be done. The COVID pandemic is simply a great transition moment. Every now and then a mutated virus comes up and affects our normal way of life. Nature will always find mechanisms to compensate for this, and sometimes it can cause lots of damage. Perhaps this virus was a mechanism to compensate. I sincerely believe that we as humans should treat mother Earth with more respect and care. And as Charles Darwin once said, "It is not the strongest of the species that survives, nor the most intelligent; it is the one most adaptable to change."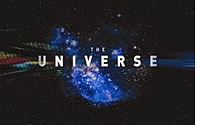 You seem to be very passionate about what you are doing now where does you drive come from?
The Universe.
Could you be more specific?
First of all, I think that we are so insignificantly small compared to the vastness of the whole Universe, as we are inseparately part of a much bigger whole. It feels like everything is connected and that fascinates me and t makes me very curious. As part of the whole, there is this Yin and Yan and there is always a mechanism striving to reach an equilibrium when it is out of balance. We should always try to strive for balance and use all available powers to show the best of us.


What is your BIG WHY or driving motivation to be whom you are right now?
It's just who I am.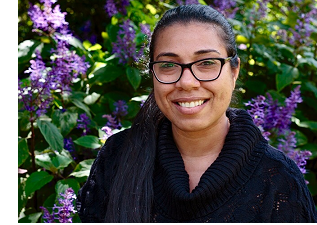 Where do you want to be let us say 10 years from now in your profession and on the personal level?
Wherever I can continue to progress by making a positive contribution to making people happy, promoting health and preventing disease.
What are the challenges that you are dealing with? And how are you dealing with these different challenges you confront?
Every day is a challenge, I just take it day by day and keep on walking. I don't know of any other options.
Do you use your inner voice to evaluate when dilemma's show up? How does that work for you?
Of course, I can always use some expert advises.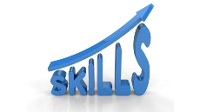 How are you trying also to keep up with your personal knowledge and skills levels?
I have several ways: Internet, education, my personal network, conferences, etc.
What are your strengths?
I have a lot, but the most important ones, I am a dreamer with a great perserverance.
Do you have hobbies or interests that you are also passionate about?
Music-, poetries-, and play production.
If you as Desi would meet a stranger in the bus (let say in Germany or the US) and they would ask you to introduce yourself what would you answer?
Hi, I am Desi.

How would you describe Desi in one word or one sentence?
Critical, honest and enthousiatic.
Whom are the persons that have inspired you the most in your career?
Family and friends.
What is a trait that is still work in progress?
I don't have a specific trait that is "work in progress". It is situational, as every day I wake up, to find the best version of me that fits well in that day and in my environment.
What was a defining moment in your life?
Every single second.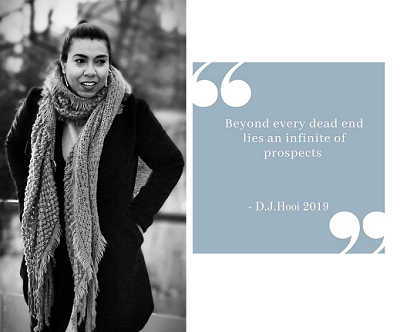 What would you want your Loved Ones, family, friends and others to say about you let's say 20 years from now?
"You inspired us to be who we are today".
We were shot down and just opening up because of the presence of the Corona virus in Curaçao. What makes you stay optimistic about the future of Curaçao and humanity in general?
Beyond every dead end lies an infinite of prospects –D.J.Hooi 2019.
I believe that we will find a way to focus, collaborate and communicate properly with each other even though it is a great challenge. Hopefully we will overcome this COVID-19 crisis soon.
Contact info:
E-mail: djashooi@hotmail.com
Linkedin: Desiree J. Hooi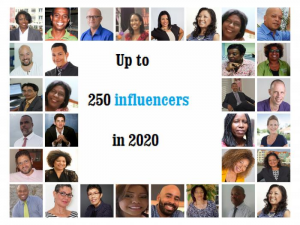 One of the 250 Influencers of Curaçao
Desiree Hooi, is one of the bright young researchers who is trying to make an impact in her field of expertise in the world as she works and live in Holland. At a young age, she was already interested in health care and became a nurse. After graduating as a physician, she earned her PhD in medical science and of late has change her focus to the behavioral side of health care. She firmly believes that social-anthropological aspects have an enormous impact on human beings their health. The understanding of cultural aspects can influence the way how best to communicate with patients. This important line, connecting health and behavioral sciences, motivated her to become a member of the African European Medical and Research Network, which is an active NGO affiliated to the UN and branch partners such as WHO, UNESCO, etc. Here she presents her views on the topic at discussion, namely on more inclusion of the Afro-descendant population in health programs striving for proper healthcare and these were considered as valuable input for the UNPAD Outcome Document. She is now preparing to do more research in the field of Public Health Ethnography and thus actively deepening the research related to this connection. We deeply love and respect Desi and consider her one of the 250 Influencers of Curaçao, representing the Health sector.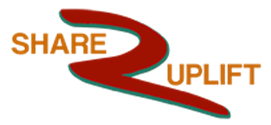 The goal of the core group of Share2Uplift for 2020
The goal of the Share2Uplift movement is to: "Identify 250 leaders from all walks of life to connect, align and create impactful changes in all walks of life, which includes intergenerational collaboration by the end of 2020." We will use interviewing Influencers, meet-and-greet events, "train-the-trainers"-programs on "Emotional Mastery" and "Intentionality "as national intervention strategies, to reach this goal on top of our goal to scale up the possibilities to connect, align and create impact via a virtual platform. We believe that with collaborating with Miguel Goede on the virtual Vison 2030 platform, we will accelerate the possibilities to connect the diaspora and others elsewhere in the world and on the island willing to constructively create impactful changes in Curaçao, to join.
Look at the list of the Influencers we have interviewed or reported on, up to now.

As Share2Uplift we are fully trying to align with this thinking of Center for Curriculum Redesign to promote this agenda in our educational systems and workplace. So, in that sense we fully support any initiative to make our educational system 21st century proof.
Share2Uplift aligners are those that:
– Create an inspiring vision of the future;
– Motivate and inspire people to engage with that vision;
– Manage delivery of the vision;
– Coach and built a team, so that it is more effective at achieving the vision.
These criteria are now being polished.
We also consider these 5 values of the most important ones for Share2Uplift aligners. They are:
• Peace from within;
• Compassion;
• Respectfulness;
• Integrity;
• Responsibility. As we will progress towards this goal we will update you on the progress.
Visit the website for more information.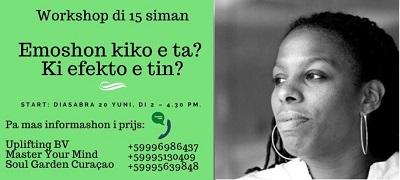 Workshop in Papiamentu on Emotions
Gran majoría di nos komo ser humano, ta pasando diariamente den un fluho konstante di diferente pensamentu i emoshonan. Esaki ta konta mas aún awor ku nos ta den e gara di COVID-19. Emoshon ta nos kompas interno. No tin emoshon malu ni bon, emoshonan tei pa guía. Nos tin ku atende ku nan i no neglishá, reprimí ni suprimí nan, pa nan no kausa efektonan negativo despues ku ta inesperá. Emoshonan por ta un insentivo pa nos desarojá e potenshal inlimitá ku kada un di nos tin komo persona.

Nos ke yudabo den desarojá esaki, dor di ofresé bo un "personal journey" di 15 siman. Den e 15 simananan aki nos lo sinjabo:
• maestría di bo emoshonan;
• kon di deshasí di emoshonan atrapá;
• biba un bida mas intenshonalmente;
• skucha bo intuishon mas mihó pa asina bo por ta mas kreativo i
• kon di laga loke bo a sinja bira un kustumber i transformabo komo persona.
Nos lo kuminsá riba diasabra 2 di Yuni, di 2 – 4.30 pm.

Pa mas informashon i detajes di e suma ku ta kobra, tuma kontako ku un di e 3 fasilitadornan:
Haydee Hermans Soul Garden na telefón: 5639848
E-mail: soulgardenCuraçao@gmail.com
O'dennis Daal Master Your Mind na telefón: 5130409
E-mail: odennis.daal@mymcur.com
Ivan Kuster Uplifting BV na telefón: 6986437
E-mail: ivan@upliftingCuraçao.com
Website: www.upliftingCuraçao.com/workshop-emoshon-kiko-e-ta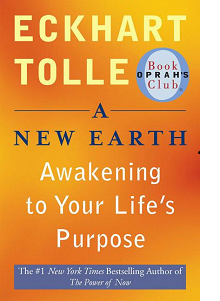 Our next MYM-platform session in May  via Skype
We would like to invite you to our next free MYM-platform session via Skype on Tuesday, the 19th of May (3rd Tuesday of the month), where we will present "A New Earth", by Eckart Tolle.
"A wake-up call for the entire planet . . . [A New Earth] helps us to stop creating our own suffering and obsessing over the past and what the future might be, and to put ourselves in the now." —Oprah Winfrey
With his bestselling spiritual guide The Power of Now, Eckhart Tolle inspired millions of readers to discover the freedom and joy of a life lived "in the now." In A New Earth, Tolle expands on these powerful ideas to show how transcending our ego-based state of consciousness is not only essential to personal happiness, but also the key to ending conflict and suffering throughout the world. Tolle describes how our attachment to the ego creates the dysfunction that leads to anger, jealousy, and unhappiness, and shows readers how to awaken to a new state of consciousness and follow the path to a truly fulfilling existence.
Subscribe by sending us an email sixtaivan@gmail.com or ivan@upliftingCuraçao.com and we will send you the Skype link so that you can participate in our presentation of this book
Time: 7.30 – 8.45 pm.
Entrance fee: Free
Presenter: Ivan Kuster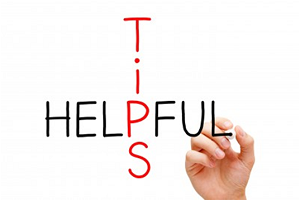 Personal Coaching tip
This week we will share some motivational videos related to Behaviour Change. Every day in the week we will upload one of these video-links on our Fabebook.com/share2uplift page.
Health Behavior Science - YouTube
www.youtube.com/watch?v=QTALHvwGE3w
Behaviour Change By Design - YouTube
www.youtube.com/watch?v=Wfp2nkk3zeU
Theory of Planned Behaviour - YouTube
www.youtube.com/watch?v=nZsxuD3gExE
Improve Your Life Using the Stages of Change (Transtheoretical) Model - Dr Wendy
Guess - YouTube
www.youtube.com/watch?v=Twlow2pXsv0
How to live healthy life? - YouTube
www.youtube.com/watch?v=Zd00oIDAt60
Approaches to Behaviour Change - YouTube"
www.youtube.com/watch?v=8BmhtlmaO-4
Categories: Influencers, 21st Century Mindsets, Master your mind - Bookclub sessions