| | |
| --- | --- |
| Posted on April 6, 2020 at 1:20 AM | |
In this week's blog (6th of April – 12th of April) we would like to explain, based on an article from the Mayo clinic -an American not-for-profit organization academic medical center - the reasons why social support groups are very relevant in these trying times with a worldwide corona – virus crisis; we will share with you every day a video of a participant explaining the benefits they have experienced from participating in a "Group of 8" in Curaçao, hopefully enticing others to subscribe for 3 free on-line lessons to become a facilitator of their own "Group of 8" of family, friends or peers that can support each other. We would furthermore like to invite you to the 3rd free webinar "Práktika, evolushon emoshonal" by Carlo Monsanto on the 7nd of April from 2 - 3 pm and we will share with you video links on "the Power of 8" based on the Lynne McTaggart approach. Every day we will upload one of these video-links on our Facebook.com/share2uplift page.
The group of 8 an excellent tool to beat stress


Before reading this article: We have now 3 "groups of 8" in Curaçao: Curaçao Intention Group No.1; Splendid 8; Amethyst. View their story! subscribe yourself to become a facilitator of your own "Group of 8".We are specifically offering you 3 free on-line lessons to explain the concepts more in depth.Subscribe via : sixtaivan@gmail.com or or cell +5999-6986437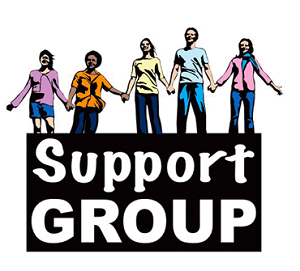 In an article written by the Mayo Clinic staff in June 2018, (Social support: Tap this tool to beat stress - Mayo Clinic) they addressed how a strong social support network can be critical to help people through the stress of tough times. As we are now in the middle of a worldwide Corona virus crisis, the lack of social support can lead to isolation, loneliness, stress and anxiety. Since supportive family, friends and co-workers are such an important part of our life, we would like to enable the forming of on-line new "groups of 8" based on the Lynne McTaggart principles. "The group of 8" is in a sense, a social support network.
According to the Mayo Clinic, studies have demonstrated that social isolation and loneliness are associated with a greater risk of poor mental health and poor cardiovascular health, as well as other health problems. Other studies have shown the benefit of a network of social support, including the following:
• Improving the ability to cope with stressful situations
• Alleviating the effects of emotional distress
• Promoting lifelong good mental health
• Enhancing self-esteem
• Lowering cardiovascular risks, such as lowering blood pressure
• Promoting healthy lifestyle behaviors
• Encouraging adherence to a treatment plan.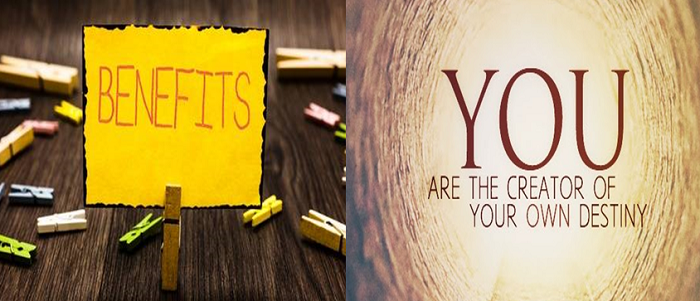 Where is the foundation of social networks based on? It nurtures the mutual relationships in the group by:
• Stay in touch. Answering phone calls, returning emails and reciprocating invitations let people know you care.
• Don't compete. Be happy instead of jealous when your friends succeed.
• Be a good listener. Listen when your friends are speaking. Find out what's important to them.
• Don't overdo it. Be careful not to overwhelm friends and family with phone calls and emails. Save those high-demand times for when you really need them.
• Appreciate your friends and family. Take time to say thank you and express how important they are to you.
• Give back. Be available for family and friends when they need support.
• Remember that a goal of building your social support network is to reduce your stress level, not add to it.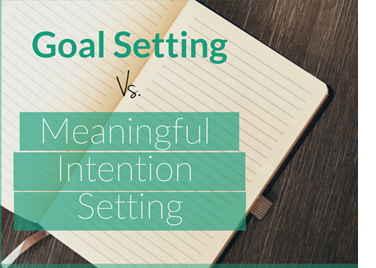 If you want to improve your mental health and your ability to combat stress and also live your life more intentionally, subscribe yourself to become a facilitator of your own "group of 8".
The facilitator only needs to be willing to facilitate the discussions in the group, but also facilitate the formulation of "an intention" in that session, where the group will focus on.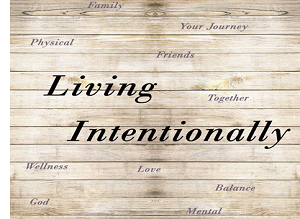 In the "group of 8" participants are also helped to formulate intentions for either individual group members, their family members or the society at large, so that they can live their lives more intentionally and more pro-actively.
We believe you need intentions and goals. Why? Because focusing on intentions does not mean you give up your goals or desire to achieve.
Goals are focused on the future. Intentions are in the present moment.
Goals are a destination or specific achievement. Intentions are lived each day, independent of achieving the goal or destination.
Goals are external achievements. Intentions are about your relationship with yourself and others.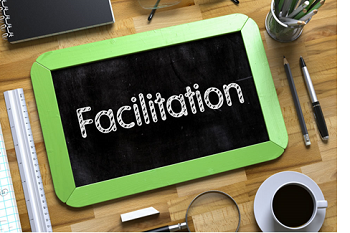 By setting your intention first, and combining it with goals, you will become a Creator who enjoys both the journey, as much as the destination. It is about activating a part of your receptivity, putting out that which you intend to attract and call into your life, and that is the power behind it, instead of "living on the fly of the moment", which is comparable with getting on a bike with no direction as you start your day, week, month.
In conclusion, taking the time to start a "Group of 8" is a wise investment not only in your mental well-being, but also in your physical health and longevity, but also to start making more pro-active choices and become the master of your destiny in these rapidly changing times.


What do we offer?
We are specifically offering you 3 free on-line lessons to explain the concepts of the "Group of 8" more in depth. You can then start making more friends or improving the relationships you already have, by starting your own group. Whether you're the one getting the support or the one doling out the encouragement, you'll reap rewards.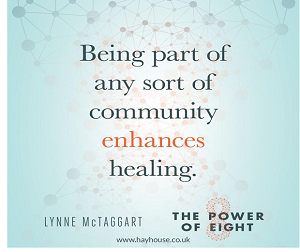 To subscribe: sixtaivan@gmail.com or ivan@upliftingCuraçao.com or cell +5999-6986437 and we will communicate back to you and see how we can arrange an on-line course based on the Lynne McTaggart approach.
This is an effort of Lynne McTaggart herself to recruit members for new to be formed groups of 8 all over the world.

For more information on Lynne McTaggart go to:
Lynne Mctaggart power of eight - Facebook Search  


Check her website www.lynnemctaggart.com
Check also her weekly global meditation via this page aimed at reversing the corona virus threat every Wednesday at 12 pm till 12.20 pm.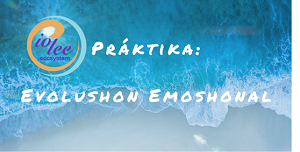 Free Webinars
The third webinar on the 7th of April offered by Carlo Monsanto, titled: "Práktika, evolushon emoshonal"
Time: 2 - 3 pm local time in Curaçao or EDT (US).
Charges: Free
Language: Papiamentu
Join Zoom Meeting
Meeting ID: 338 318 044
E-mail: carlo.monsanto@iolee.life
Website: www.iolee.life
This is the third of a series that Carlo will be offering on the Inside Out Learning Framework (IoLee) on-line and Uplifting BV will co-facilitate this webinar. This webinar will be directed especially towards those working in the educational sector, but all others that are interested, are most welcome. In this webinar Carlo will further expand on the experiential learning and practice of IoLee.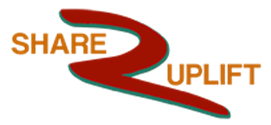 The goal of the core group of Share2Uplift for 2020
The goal of the Share2Uplift movement is now to: "Identify 250 ethical leaders from all walks of life to connect, align and create impactful changes in all walks of life, which includes intergenerational collaboration." We want to reach our target of 250 Influencers by the end of 2020. We will use interviewing Influencers, meet-and-greet events, "train-the-trainers"-programs on "Emotional Mastery" and "Intentionality "as national intervention strategies, to reach this goal on top of our goal to scale up the possibilities to connect, align and create impact via a virtual platform. We believe that with this virtual platform, we will accelerate the possibilities to connect the diaspora and others elsewhere in the world and on the island willing to constructively create impactful changes in Curaçao, to join. Look at the list of the Influencers we have interviewed or reported on, up to now.

As Share2Uplift we are fully trying to align with this thinking of Center for Curriculum Redesign to promote this agenda in our educational systems and workplace. So, in that sense we fully support any initiative to make our educational system 21st century proof.
Share2Uplift aligners are those that:
– Create an inspiring vision of the future;
– Motivate and inspire people to engage with that vision;
– Manage delivery of the vision;
– Coach and built a team, so that it is more effective at achieving the vision.
These criteria are now being polished.
We also consider these 5 values of the most important ones for Share2Uplift aligners. They are:
• Peace from within;
• Compassion;
• Respectfulness;
• Integrity;
• Responsibility. As we will progress towards this goal we will update you on the progress.
Visit the website for more information.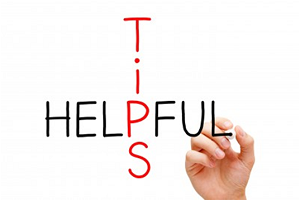 Personal Coaching tip
This week we will share with you video links on "the Power of 8" based on the Lynne McTaggart approach. Every day we will upload one of these Lynne McTaggart video-links on our Facebook.com/share2uplift page.
Lynne McTaggart - The Power of Eight - YouTube
https://www.youtube.com/watch?v=6FYGRztyR24
How To Conduct a Power of Eight Group - YouTube
https://www.youtube.com/watch?v=HTORJd3s3Ws
The Power of Eight Intention Masterclass 2020 with Lynne McTaggart - YouTube
https://youtu.be/CfkCd2vxIvY

How To Do Intention: Useful Tips - YouTube
https://www.youtube.com/watch?v=kKJMZKZNiJc&list=RDCMUCeHhBlJ9kST90jJKBZDi6vg&index=4
Lynne McTaggart discusses the effects that Power of Eight groups had on two participants - YouTube
https://www.youtube.com/watch?v=k4SGp4VPpRo
Intend for something that never happens - YouTube
https://www.youtube.com/watch?v=iYvfNqtfZcI
Categories: 21st Century Mindsets, Webinars, Share2Uplift