| | |
| --- | --- |
| Posted on November 25, 2019 at 2:30 AM | |
In this week blog (25th of November till 2nd of December) we will interview Clark Russel CEO of IBIS-Management and former chairperson of VBC, we will share a briefing of the "Meet and Greet"-book signing event on the 22nd of November at Chit Chat Café and we will share with you some inspirational video-links on Emotional Intelligence. Every day we will share one of these links on Facebook.com/share2uplift.
Influencer Clark Russel: positive and patient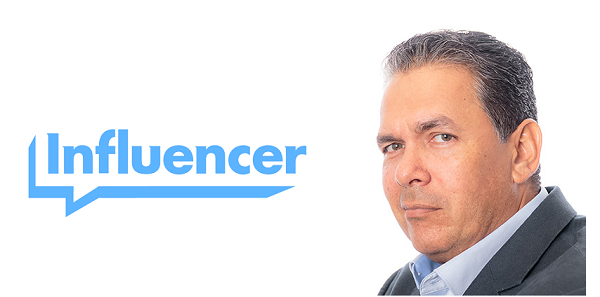 Could you share with us some information of your family life?
I am married and I have 3 sons. Two of them live in Holland. One just finalized his bachelors , and the another still has a year to go to finalaze. The youngest is in High School in Curacao. I have one older brother and 2 sisters and my parents are still alive and have been very supportive in whom I am now. They have supported me 200 % all the way. They always told us to finish our studies and the rest would follow. The one time that they doubted my judgement was, when I decided to start my own company and they couldn't understand why I would leave a job paying me a fixed salary and step into the unknown territory of starting and running my own business. But then after, they supported me again fully.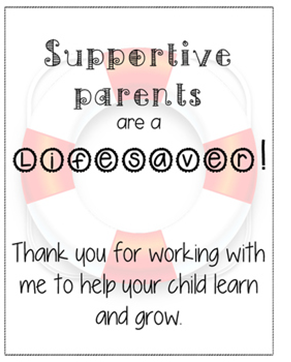 Could you share with us some of your educational background and past professional experiences?
During my high school years back at Peter Stuyvesant College I was what you call, a very average student. I went to Holland and studied in Enschede and became a data communication engineer. As I was studying I worked at ABN-Amro as a trainee, that was my first contact with automation withing the banking sector. First in Curacao and then in Amsterdam. I sticked with banking automation after I finished my studies and started to focus on the international communication between banks. After 8 years working for ABN-AMRO as a regional manager responsible for the Netherlands Antilles, Aruba, Caracas and Surinam I moved on and started as a management consultant at PWC, in that role i made some nice contributions to their telecommunication practice. I was involved and lead business planning preparations for new mobile operator companies that were applying for mobile lincenses in the region. From Surinam to Belize. After exactly 3 years I stopped at PWC and started my own company. The rest was history almost 20 years ago.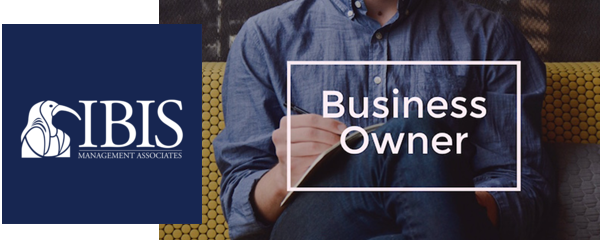 Some time ago in 2017 during a CIFA event at Rennaissance Hotel you gave a presentation on IBIS and its development over the years. I was impressed and wanted to interview you to get to know your driving motivations more. How and why did you start with your partners with IBIS, as IBIS is an example of a company that is focusing on foreign markets, which is quite unique based in a relatively small local market?
I think that I have this trait that if you would tell me that "it can't be done", I would take up the challenge and prove to you, that you were wrong. I had this vision to become a regional leader in bank automation business and to use Curacao as our home base as I knew that lots of banks had the same issues. 2 years after we started, we thought we have something here, and we believed in it and thought, why not sell it in foreign regional markets. We started exporting our knowlegde and products. It wasn't easy. After one or two local banking clients we focussed more on exporting to theregion that today makes up 95 % of our clients.
After some years od international success, some local banks decided also to buy our products and services. So we evolved from a consultant firm to an international FinTech company. Coming from a small island, we had to run twice as fast than the internatjonal competition which came from Europe and the USA. But we also learned some valuable lessons when coming from a small island. We used these to our benefit. We realized that all islanders have the mindset that everything that comes for the outside of the island is better than locally produced products and services. So we used this 'disadvantage' of being based on a small island, to our benefit as we went to other jurisdictions in the region, because now we were foreign vendors and coming from the Dutch Caribbean. Like Bermuda, way up North of the Caribbean basin, Dutch Caribbean are not perceived as being part of the East Caribbean. This also helped us, giving us an extra edge, because products and services from the Dutch are perceived as being of superior quality, and the Dutch are well organized. As soon as we were hired as supplyer to a client, we started to collaborate with the client. We are a member (as a non bank) of he largest Banking Association in the Carribean representing the interests of the banking sector. Going beyond what was expected from us, to be helpful in that relationship and that created referrals and more business. After 5 years of our existence we deliberately also worked on changing the perception of our company that come from an island. We introduced and made english a mandatory language for the entire company. Our telephone answering scripts, our meetings, everything went in english and after some initial growing pains, it has now become a standard within IBIS. We could profile ourselves as highly corporate company offering first class products from Curacao, the birthplace of the modern global trust business.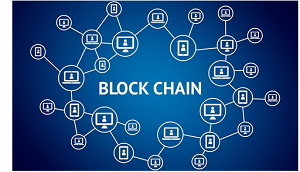 Is IBIS still growing and maintaining its niche in the international market as the competition is hard I imagine and the world is changing at an ever increasing higher rate?
We are a tech company and tech companies need to constantly change. We should be ready to embrace the next big thing and offer this to our clients. The competition is hard, the technology is changing continously so we have to always be about innovation. We offer high quality services to our regional, international clients, but by doing this we are also expensive as an exporting company on a small island as we have to travel a lot to maintain our customer relationships. As the competion is tough, we need to rely heavily on our customer relations. The need to stay ahead of the innovation curve, triggered us to start a new company that exclusively deals with "block chain", which is a technology that is revolutionizing the way the reliability of data is dealt with. It is fundamentally different then what we are use to now. That is why we are starting this new company soon.

How are you dealing with these challenges?
Block chain, smart contract and distributed ledger technologies are a good example of how we are dealing with these new business challenges. Next to reading about and following conferences on this subject matter we decided to start this new company and embrace this business completely. Now we are offering these new services to compnies in all sectors. We provide awareness and proof of concept project sessions to clients not related to the banking sector and as we go, we create and furhter expand our expert team. It requires a new business approach. Basically it is not a new programming language, but it is a new way to manage and account for data. Examples are the "Crypto"-currencies and digital "Crypto"- assets, where data is linked together and distributed over thousands of computers that paticipate as node in the network. This new technology is disrupting business models in all sectors and will evoke changes in many regulatory environments. We are stepping into this as a business and this is how we take on this new challenge of change. We embrace it and make it ours.
How are you keeping up with your personal growth and skills level?
I try to read a lot and where possible I attend conferences, leadership training and leadership sessions.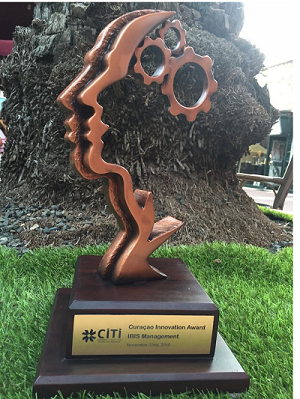 IBIS as an organization is very modern in the way it manages its employees. Lots of empowerment. Where does that come from?
Well I have always been a very independent person and I don't like being a micro-manager, as long as we reach our results. I don't like hierachy in organizations, I love working in teams to achieve our goals and getting everybody involved. In being like that, you attract like minded people. We don't enforce strict working hours, but this also means that if a client needs something that needs to be done in the week-end, our employees are highly committed and flexible to do the work and deliver on this. It is important to continuosly pay attention to the future picture of our company and to keep reminding our employeesof our comporate values. Each one of these values are assigned to what we call a value guardian. These are employees whom task it is to guard the promotion, adherence and importantce of living these values in our organizational culture. So weekly one of our values is chosen and guardians wil then envolve the entire team with topic activities or an exercise or whatever interventions that is then facilitated. We are a small team of about 25 employees and everybody is actively involved. We came up ourselves with this idea, approach aimed at keeping our organizational culture, value driven.
You became president of the VBC in 2018, what are the reasons for doing this?
Yes, I became chairman of the VBC in the beginning of 2018 and by the end of August of this year I decided to step down. I wasn't able to combine these two responsabilities, running my businesses and chairing the VBC. I was very committed to do this, as I was approached to become the VBC chairperson to bring about a necessary change in VBC. I considered it an interesting and also important challenge after I reading what its goals where and I got into it, but it had a price as I was unable to spend the necessary time in IBIS. It became too much and I resigned and there was understanding and respect for my decision. Managing as Chairperson of VBC the interests of the branche organisations of the business society was a challenge, bringing about the required changes was also a challenge, additionally, the challenge of the constant communcation that was constantly required with the different government stakeholders, the unions representatives, the different branche represenatatives and most of all the daily communication with the media.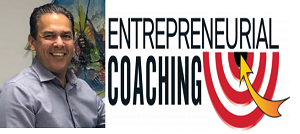 Where would you want to be, let us say 10 or 15 years from now? And what would success look like for you?

I don't really know where I would be. I would probably be more into coaching as I am getting quite some satisfaction in coaching other entrepreneurs. I have this drive to share my experience with other entrepreneurs as our company has been stable and growing steadily, offering high quality services. And if you become a role model for others as you inspire other companies to do the same and they reach out for advice. We teach our employees to be constantly be aware on how far their influence can go, so they are aware that their own behavior matters. I know we have been role models for many companies that have made strides and have chosen to go internatonal and who have also reaped the benefits of export. I coach different entrepreneurs, be it start ups or those whom want to export, on a pro bono basis. I will still be doing this 10 years from now.
What is your BIG WHY or driving motivation to be whom you are right now?
Being an inspiration to my peers and other entrepreneurs.
Do you use your inner voice to evaluate when dilemma's show up?
Of course I do. It is like: "Does it feels right or not"...yes, I always use my gut feeling.
What are your strengths?
My ability to build strong relationships, my persuasion, I believe that I am a very good listener and my perseverance.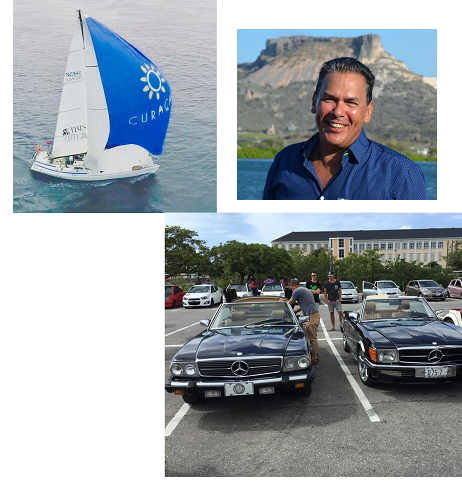 Do you have hobbies or interests that you are also passionate about?
I love sailing and boating. I love working and restoring my classic european cars that I own. I love cooking and when I do those things, I typically do these alone. I love nature, exercising and staying in shape by running and going to the gym almost daily.


If you as Clark would meet a stranger in the bus (let say in Holland or the US) and they would ask you to introduce yourself what would you answer?
I would mention my name and would not add anything else. I don't like to brag, I just do my thing.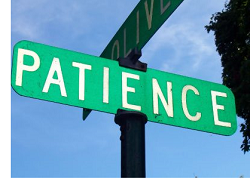 How would you describe Clark in one word or one sentence?
I push things forward and I am a positive person. And progress is really to fall down and stand up again continuously. If the going gets tough and other people want to stop. I have the tendency to go on longer. I am also patient and I have great stamina....patience and stamina is a lethal combination. I could stop for a while to get a breather, but then continue to push, in the end it is all about consistency.
Whom are the persons that have inspired you the most in your career?
This a good question. I have been helped by different people during my career. I also read a lot of autobiographies of CEO's of successful companies of big companies and I see how they have evolved during their life. And at times, I relfect back when we have a challenge in our company on what they have done in similar circumstances, but frankly I don't have one person that I could specifically mention.
What is a trait that you want to work on and improve?
I would like to become a better speaker and would like to procrastinate less. I am working on both.
What was a defining moment in your life?
Some years ago I had a health issue, something around my heart and that really changed everything as I became aware that within a fraction of a second, everything could change dramatically. Now I am living a much more balanced life. A second defining moment was, as I have had more companies, but during the bancrupcy of my first company laying off employees, touched me very much. But I have also learned so much of this experience.
What would you want your Loved Ones, family, friends and others to say about you let's say 20 years from now?
A friendly person that is always available to help and support other people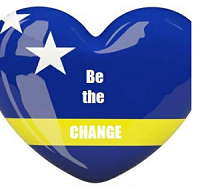 What makes you stay optimistic about the future of Curaçao?
Young and talented people and that want to change things, these are a group of youth they are very aware of their environment and what Curaçao has to offer and if I compare their level of awarenes to when I was their age, I can see a big difference. They are really impacting their environment and doing lots of good things for the island where only now, we are aware of these things
Clarck Russel, former chairperson of the VBC, is a successful business owner that over the past 20 years has managed to export products and services of IBIS-Management from Curacao to regional clients. 95 % of their markets are foreign. Making the "disadvantage" of a small island as their base, an "opportunity" and a "competitive edge", IBIS has managed to grow steadily in a highly competitive market as a FinTech company. Their value driven organizational culture, that works in teams, embraces change by constantly innovating. They are starting a totally new company based on "Block Chain" technology. Clarck has become an inspiration among his peers and other entrepreneurs. He also on a "pro bono"- basis coaches some business owners that are starting their business or planning to export their products and services. With patience and stamina, he has been and still is influencing the business sector in Curacao in a very positive way. Clarck is an excellent representative of the business sector and definitely one of the 250 Influencers of Curaçao.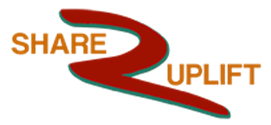 The goal of the core group of Share2Uplift for 2020
The goal of the share2uplift movement is now to: "Identify 250 ethical leaders from all walks of life to connect, align and create impactful changes in all walks of life, which includes intergenerational collaboration." We want to reach our target of 250 Influencers by the end of 2020. We will use interviewing Influencers and "train-the-trainers"-program on "Emotional Mastery" and "Intentionality "as national intervention strategies, to reach this goal on top of scaling up the possibilities to connect, align and create impact. By doing this we will be empowering more and more people with the knowledge and skills needed to start their own group to influence their circles of influences, thus creating bigger and bigger ripple effects, ultimately impacting the whole island. We will keep you posted on how these strategies are unfolding. We will also via a virtual platform open up the possibility, to the diaspora and others willing to constructively create impactful changes in Curaçao. Thus, using this virtual platform to trigger real off-line collaborations. Look at the list of the Influencers we have interviewed or reported on, up to now.

As Share2Uplift we are fully trying to align with this thinking of Center for Curriculum Redesign to promote this agenda in our educational systems and workplace. So, in that sense we fully support any initiative to make our educational system 21st century proof.
Share2Uplift aligners are those that:
– Create an inspiring vision of the future;
– Motivate and inspire people to engage with that vision;
– Manage delivery of the vision;
– Coach and built a team, so that it is more effective at achieving the vision.
These criteria are now being polished.
We also consider these 5 values of the most important ones for Share2Uplift aligners. They are:
• Peace from within;
• Compassion;
• Respectfulness;
• Integrity;
• Responsibility. As we will progress towards this goal we will update you on the progress.
Visit the website for more information.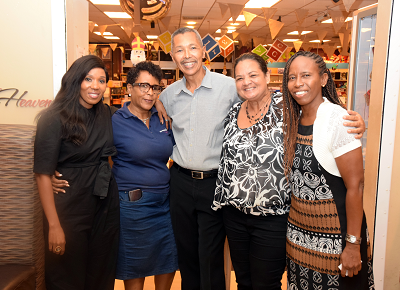 Meet and Greet Swati Mandela on the 22nd of November at Chit Chat Café Mensing Caminada
On Friday the 22nd we had an inspiring session with Swati Mandela at the Chit Chat Café at Mensing's Caminada. Swati, a business woman, mother, public speaker, and representative of the Mandela's heritage shared with those present, her lively experiences of the heavyhanded Apartheids Regime in those days, as she was raised by Winnie Mandela her grandmother, experiencing the raids, intimidation and other disruptive activities from the regime in those days as she grew up. This happened while her grandfather Nelson Mandela was in prison for 7 years when she was born and stayed in prison for 20 more years.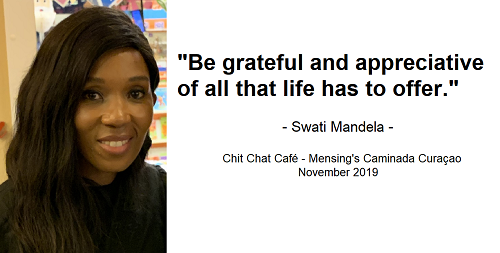 Her storytelling from her heart made a big impression on the "over 30 something people" that we present. With empathy and compassion Swati patiently signed and talked to all those whom wanted to take a picture with her and those whom bought one of or both of the two books "491 days in prison", about the days of Winnie Mandela in prison that she co-edited and "The prison letters", of Nelson Mandela where she also was involved in helping via Winnie Mandela identify some loose ends, from her grandfather's letters in prison. Her humble demeanor and patience to answer questions during the Q and A but also afterwards, made a big impression on those attending and we know understand why she is considered one of the 200 most influential persons in the world. At the end of the session, based on a question from two attendees, the first being: "What her advice would be now, to her 5 year old self" and the second one being "What are the lessons learned from her grandparents", Swati answered, (1) she has learned to be forgiving; (2) to be resilient whatever happens, because she has in her genes the blood of these two great South-African leaders; (3) you are allowed to make mistakes, as long as you learn from your mistakes and (4) finally to be grateful and appreciative of all that life has to offer.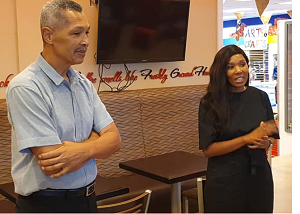 We were honored and felt grateful to have met such a warm person "live" during this "Meet and Greet"- session. Our appreciation goes to Global Entrepreneurial Week/Fundashon Negoshi Pikiña chairperson Elgenia Pieternella; Mishane Arrendell from Mensing's Caminada; Haydee Hermans from Soul Garden Curaçao, that teamed up with Uplifting BV/Share2Uplift to make this event possible. If you want to buy these books you can order it, because all books that were available sold out.
Click for some pictures.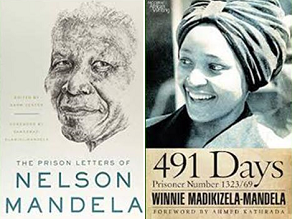 Master Your Mind Book Session
Starting 21st of January and 18th of February, we will present one of both books in our monthly "Master Your Mind"-platform session that we have every 3rd Tuesday of the month. Hope to great you then. We will present the lessons learned from these books and also answer the question, what emotions did Winnie and Nelson Mandela had to master, to be as effective as they have been, to abolish "Apartheid"? 
Stay tuned and have a blessed years end.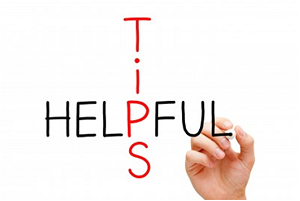 Tips: The importance of Emotional Intelligence
Everyday we will share one of video links on EQ on our Facebook.com/share2uplift page.
What is emotional intelligence? - YouTube
 www.youtube.com/watch?v=3-jzWFQLopk
5 Ways To Master Emotional Intelligence - YouTube
 www.youtube.com/watch?v=NlOT0uuDL1E
Five Habits of the Emotionally Intelligent - YouTube
 www.youtube.com/watch?v=lOxXjIy-9Bc
What is Emotional Intelligence and Why is it Important? - YouTube
 www.youtube.com/watch?v=3Y-tYvgEZks
Leading with Emotional Intelligence in the Workplace - YouTube
 www.youtube.com/watch?voLVo3snNA0
Why is Emotional Intelligence Important at Work? - YouTube
 www.youtube.com/watch?v=cM_aLgYVuEY
Categories: Influencers, 21st Century Mindsets, Master your mind - Bookclub sessions