| | |
| --- | --- |
| Posted on October 20, 2019 at 3:40 AM | |
In this week's blog (21st – 27th of October) we will interview a couple Babette Luijten and Richard Van Ginkel founders of the movement 'The Ripple'. Furthermore, we will invite you for our next Master Your Mind Platform session on the 19th of November at the Chit Chat café at Mensing's Caminada and we will share some instructional videos on trauma, trapped emotions and trauma release. Every day we will upload one of these videos on our Facebook.com/share2uplift page.


Babette Luijten and Richard van Ginkel, founders of the 'Ripple': curious and adventurous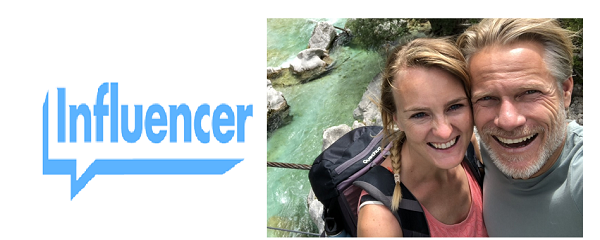 Richard and Babette, could you share with us some information of both your family life?
Richard: I have one younger brother and my parents will soon be married for 50 years. My parents were and still are, very supportive in who I am and have become. In fact my high ambitions in whatever I do, I have from my parents. On top of that they have also taught me to appreciate who I am and what I have; and that has created a beautiful balance in my life. When I want something, I go for it all the way, but on the other hand, I am also very able to let go of things and just be content. My brother has also played a very important role in whom I am and he is - until this day - my very best friend.

Babette: I come from a bigger family. I have two brothers and one sister. I am the youngest of the four. My parents are still happily married and even have grandchildren now. There's a great and strong bond between all of us. I was always treated as the youngest child and being looked after by my older siblings, but I was also supported to find my own way in life. I consider that to be so important as I always know that home will be there for me whatever happens, they will always welcome me with open arms. Knowing this has made me more confident to take the steps that I have taken in my life and I am aware that this relationship with my family is something very special.
Richard your Papiamento is super, where you born here?
Richard: No, I wasn't born here, but I was raised here. When I was 6 years old, we came to live in Curaçao, after living in Germany and Barbados. So before I came to Curaçao, I had already travelled a lot. So I think that's where my adventurous spirit comes from.
Babette: I come from a less adventurous family background. I was born and raised in the Netherlands and 4 years ago I decided to come and work in Curaçao after working here as a trainee for a while. In fact, I also immediately felt at home here in Curaçao.

Could you share with us some of your educational background and past professional experiences as we know that you are both entrepreneurs?
Richard: I did my primary school and High School (Peter Stuyvesant, now KAP) here in Curaçao. After that I went to study in the Netherlands, The Hague. In those days there was no internet and my information of possible studies was very limited. So – in all honesty - I made a safe bet and chose an International degree, in which I could make money and see the world. That seemed to be the wise thing to do in those days.
As I worked a lot in the hospitality sector as a teenager, I initially thought that the 'Hogere Hotelschool' would be a good match. But it wasn't and shortly after starting I decided to follow my heart and passion and study Interior Architecture. I have enjoyed working in this field a lot. Nevertheless, I stopped working as an Interior Architect some months ago and started with what we are doing now.
Babette: After finishing High School in the Netherlands, I went to the UK as a trainee for a year to upgrade my English. After that I moved to Groningen to earn my degree as a speech therapist. In 2012 I graduated and started working. A few years later I continued working as a speech therapist, but then in Curaçao. Some months ago I decided to change my career, to be able to dedicate myself fulltime to the 'Ripple'.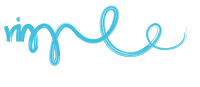 I got your names via Gino Jacobs of Profound Projects as a referral as he considered you also to be Influencers, as you are going to build your own eco-friendly tiny home and he was impressed by both of your mindsets. What kind of business are you exactly in and what is your companies name?
Richard: With the 'Ripple', our intention is to be non-profit. We are not an official company, neither a foundation. At the moment we just want to do inspiring things and take positive steps while maintaining our autonomy and independence. We are still in the "startup"-phase; we have lots of great ideas and as we follow our path, we are eager to see what we will encounter. We will continue to follow what our heart tells us to do and what feels right.
Babette: It might have been a big step into the unknown, but we have a strong and good feeling about what we are doing. Along the way, we will find out in what form the 'Ripple' will continue.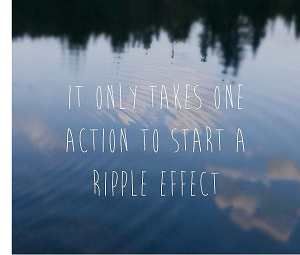 As you are planning to live eco-friendly? This requires an out of the box mindset. Where did this mindset come from?
Babette: I come from a family that stimulated me to get a degree and a decent job, find a partner and create a future family life. However, they also always supported me in my own personal choices. My deep love for nature was strengthened by my parents through their awareness and our family hiking vacations. Also, my parents have never been materialistic; they still use the same juicer as they got when they got married (43 years ago)! By that they taught us to appreciate the little things in life. Next to that they always supported me to expand my wings and go and explore the world and to find my own unique path.
But of course this also comes from myself. I have this longing to be in nature and to make the most out of my life. For this, I have often taken deep dives into the unknown and it always worked out very well. And now again I am doing this and at times I ask myself what I am doing, not having a fixed income and so. But I know that if I should fail in my endeavors, I will be ok. Richard and I have been talking lately of how blessed we are. We both come from warm families and had the chance to study and get a degree. Many people don't have this luck and the decision to follow your heart is not easily taken then.


Watch a short intro video about the 'Ripple' on YouTube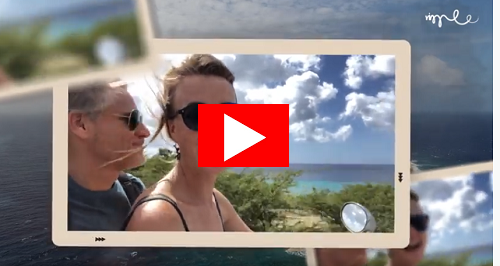 Richard: I think it is a combination of nurture and nature. Certain aspects of my mindset are things I got from my parents, like my self-confidence, my joy for life and my urge for adventure and discovery. My parents were great role models in that sense. Moving a lot and seeing a lot of the world opened my mind and made me very creative. The other part, the nature part, is my innate curiosity. That is me.
Building our own eco-friendly tiny home is the first of many projects we are planning to do. The 'Ripple' is in fact a movement, that helps people pursue a healthier and richer life with more freedom by creating and promoting sustainably innovative ways.
Babette: If you ask people what they want, almost all of them say more freedom and more time to spend on what they find valuable in life, like hobbies or family. Next to that there is more people who are becoming aware of what the impact of our lifestyle is on the environment. We have come to the conclusion that the general support for living a more fulfilling, sustainable life has grown significantly.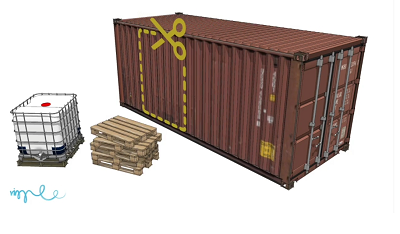 The eco home you are planning to build or building how far are you in its construction?
Babette: We are waiting for some last green lights and then we are ready to start construction. The tiny eco-home is based on a philosophy, that is based on bringing things back to the essentials; basically we as humans don't need so much to live a comfortable life. If you have to work hard to have to pay for your mortgage and a high standard life, there is a big chance you are not living life to the fullest of its essence. Just by keeping things simple, you can create the ability to work less and have more free time to do the things that you really love to do. We see that a lot of people are looking for this. And by keeping it simple, you almost automatically live more sustainable as you decrease your footprint. By living like this, we become a living example of what the 'Ripple' stands for.


And when do you consider that you have been successful with your goals to live a valuable and sustainable life, let us say 5 years and 10 years from now?
Richard: We decided on purpose to step out of the rat race. I have been there. I had a good job and I had the tendency to overspend beyond my financial means. Then I decided to make other decisions by spending differently, working less and choosing a life with more freedom and spare time. In the western world, the predominant paradigm is that to be successful you must have done something big and have made lots of money. Usually this comes at a cost. To become that successful, requires lots of time, energy and stress. We have discovered that you can also be very successful by working more efficiently and bringing things back to the essentials and still have a very comfortable life, with more quality time and less stress.
Babette: I wouldn't wait 5 or 10 years to feel successful. We are successful right at this very moment, as we feel fulfilled with where we are right now. We are getting so many positive reactions from people in Curaçao and elsewhere in the world. We are working to create projects to inspire people and through that create ripple effects. That is our goal. As we have just started, we are not there yet but on the other hand we see that ripples are starting to be made. At the moment we are going through an important transition period, with all kinds of challenges as we are starting our journey, but I believe we are successful when we feel good with what we do and when people support that.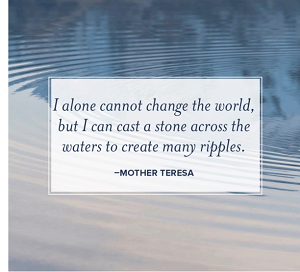 What is your BIG WHY or driving motivation to be whom you are right now?
Babette: I believe every one of us has a purpose in life. And life challenges you at times to find that purpose. But as long as you listen to your heart, you will come closer to it. I think I have found my purpose and that is what we are now doing with the 'Ripple'. The vision of the Ripple is to live in a world where nature and people co-exist in harmony. What we see is a growing divide between nature and humanity. Sometimes we as human beings tend to forget that we need nature and depend on it. I think we should try to be more aware of how nature works, respect it more, and work with it instead of against it. I want to give a positive contribution to this by sharing and giving my example, instead of my opinion. I think that's way more valuable. At the same time I also feel humble as we are also still learning and growing. In the meantime we hope to inform and inspire as many people as we can!
Richard: I want to get the most out of life. As I am getting older this is becoming more and more important to me. I want to focus on enjoying the small and beautiful things that matter, such as the connection with people and with the world. I can be in total awe of the beauty of this amazing planet we live on!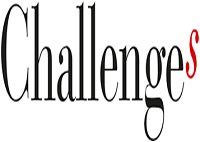 What are the challenges that you are dealing with? And how are you dealing with these different challenges you are confronted by?Richard: There are so many challenges, but both of us are positive by nature. At times these challenges can be overwhelming for different reasons. But challenges according to us are also indicators of change. We have decided to dive into the unknown, which contrasts completely with the structured world we come from. There everything was organized. We had our office, we had fixed working hours, we had a fixed income and colleagues. Now this is totally different and we have to get used to this at times. But one thing we know for sure is that we know what we want and we are doing it.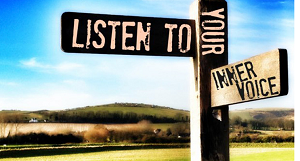 Do you use your inner voice to evaluate when dilemma's show up? How does that work for you?
Babette: I believe in my inner voice, call it my gut feeling. It has strongly developed throughout my life. How do I use it? As an example, the decision I took to come to Curaçao. I was hired as a trainee for 3 months here. At that time, I had a good job in the Netherlands, but I quit that for this trainee-ship. Most friends and my family didn't understand this decision, as my former boss had offered me a permanent contract on my return. But I had this very strong feeling that I just had to go and something would come my way. I didn't hesitate. My gut feeling was that strong. And then, in my first month of the trainee position, a job became available in exactly my field of work. After a few weeks, I was officially hired and I moved to Curaçao. Next to the job, I also met Richard here; Curaçao has brought me so much! This inner voice is like an animal instinct and I have to listen to it. So right now, we know what we want, we don't exactly know how it's going to work out, but we are working towards what we want and we trust our inner voice that everything will turn out for the best. It worked out like this before, so now it will again. And in times of dilemma's, I often get signs; this can be somebody saying something, an object or a quote I see. I think everybody gets signs sometimes, you just have to (want to) see them. They provide answers or a step in the right direction.
Richard: When I was younger my brother and I could just sit somewhere and think about nothing…We called it "locken" and later realized it was a form of meditation  Later on in life I learned to listen to my inner voice by doing a lot of self-reflection and recognizing what my heart was telling me. The big challenge was to trust and accept that inner voice and realize that everything would be alright in the end. Now it works almost automatically for me. I can have a thought or an idea and if it feels good I just go for it.


How are you trying to keep up with your personal knowledge and skill levels?
Babette: I try to stay open minded and to grow by continuing to learn and accept feedback from others.
Richard: I want to keep growing by staying open to positive feedback and filtering out useless and negative information. This helps me keep an open mind and stay flexible with my thoughts.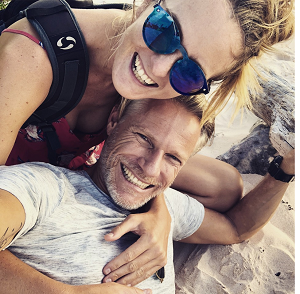 If you as Richard / Babette would meet a stranger in the bus (let say in Holland or the US) and they would ask you to introduce yourself in one word, what would you answer?
Richard: Adventurous
Babette: Curious
Who are the persons that have inspired you the most in your career or where you stand now in life?
Richard: My former employer. He has mentored me a lot as I was starting my career as an Interior Architect and this has brought me so many great things in my life. But also definitely my parents and my brother. They've always been there for me and supported me in what I was doing!
Babette: There is not one specific person for me. I am inspired by the spiritual and the divine and this gives me so much hope, faith and strength. But also, my family has supported me unconditionally and that is awesome. Basically, that explains why I can be so bold.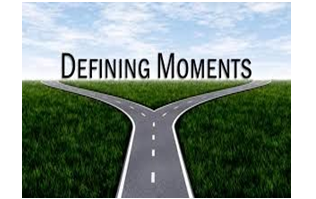 What was a defining moment in your life?
Babette: I would say 2014; I started my working life a few years before and I noticed that all of my friends were getting into jobs, relationships and everybody became more individualistic and I started to feel a loss of connection with the people around me. I began to feel lonely. But then my inner voice started to make me want to look for adventure and then I decided to apply for the traineeship at Curaçao. This has changed the course of my life drastically. I recently read a quote that said the following: "The Universe isolates you, so you can find your soul's purpose." I feel that is exactly what happened to me back then.
Richard: I have had many defining moments and always see opportunities in challenges. My absolute favorite moment was right after earning my degree as an Interior Architect. I was looking forward to starting my career and got the opportunity to do a nice project in Curaçao. At that time I also met someone who was going to Australia for a year and I decided right then and there to join her. It was an amazing time where I got to further discover the real Richard. We ended up traveling for 15 months.
What would you want your loved ones, family, friends and others to say about you let's say 20 years from now?
Babette: She follows her heart and she found out she can fly.
Richard: He lives.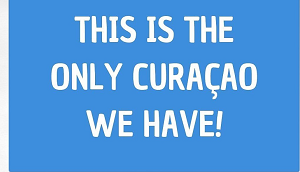 What makes you stay optimistic about the future of Curaçao?
Richard: We keep focusing on the positive. It helps us achieve many beautiful things. It is also one of our important goals with the Ripple: promoting positive steps that are being taken on our amazing island!
Babette: We meet so many people here, of all different ages, with various backgrounds, that have a very positive mindset and are doing great work in different fields, all aiming to create something beautiful on the island. This is awesome and this makes me optimistic about the present and future of our island.
One last question, what are both of your strengths?
Babette: Richard finds me very emphatic, flexible and humorous. I think he knows me well ha ha.
Richard: Perseverance, creativity and optimism.
And what trait would you like to improve?
Babette: Listen more, talk less ha ha ha.
Richard: Letting go of things I can't control.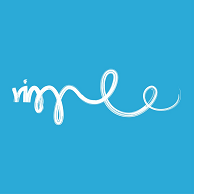 More info on 'Ripple':
Facebook: www.facebook.com/theripplesocial
Instagram: www.instagram.com/theripplesocial
Youtube: www.youtube.com/channel/UCHVm6Ubsc01RBQ_poUtGgwA/featured
Website: www.theripple.website
Mail: info@theripple.website
Babette and Richard are a remarkable couple, as they recently both quit their jobs and structured life and took a dive into the unknown as they both chose their passion and started the movement the 'Ripple'. They want to live by example and that is living "life on their own terms", as enjoyable and fulfilling as possible. They want to bring things back to the essentials, but still live a comfortable life, with less stress, more spare time to use for what they love to do, while spending money on the things that they really like. One of their first projects that they are working on is an eco-friendly tiny home. "We, as human beings, don't need so much to live a comfortable life." As they are driven to make a difference in the world, improving the balance between human beings and nature, that we need to respect more. Their non-profit approach where they don't have neither a company nor a foundation (up to now), makes it challenging for us to categorize them in a certain sector. With their above average willingness to step out of their comfort zone to live their passion, and setting an example, they will definitely influence and inspire lots of people in Curaçao and in the whole world to live and get the most out of life. We love and deeply respect them and definitely consider them both part of the 250 Influencers in our society.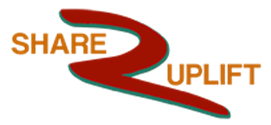 The goal of the core group of Share2Uplift for 2020
As the Share2Uplift movement our goaii2018 has been to identify 250 ethical leaders (Influencers) to be empowered by 21st century mindsets connected, aligned and collaborate with one another to create impact in all walks of life. This in first instance via the enabling of opportunities to connect as Influencers with one another and secondly by actively promoting "best practice" problem resolution approaches like dialogue to solve the challenges our community has to deal with. We want to reach our target of 250 Influencers by the end of 2020. Look at the list of the Influencers we have interviewed or reported on, up to now.



As Share2Uplift we are fully trying to align with this thinking of Center for Curriculum Redesign to promote this agenda in our educational systems and workplace. So, in that sense we fully support any initiative to make our educational system 21st century proof.
Share2Uplift aligners are those that:
– Create an inspiring vision of the future;
– Motivate and inspire people to engage with that vision;
– Manage delivery of the vision;
– Coach and built a team, so that it is more effective at achieving the vision.
These criteria are now being polished.
We also consider these 5 values of the most important ones for Share2Uplift aligners. They are:
• Peace from within;
• Compassion;
• Respectfulness;
• Integrity;
• Responsibility. As we will progress towards this goal we will update you on the progress.
Visit the website for more information.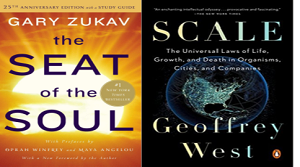 Our next MYM-platform session in November
We would like to invite you for our next session on the 19th of November and we will be presenting again two very interesting books.
Gary Zukav's "The seat of the soul" and "Scale, the universal laws of life, growth and death in Organizations", by Geoffrey West.
This as part of our effort to keep combining personal developments books with books that give us a macro view of the world and its developments.
In the book "The Seat of the Soul" by bestselling Gary Zukav, to be presented by Ivan Kuster is the 25th anniversary edition. It contains a new Foreword by the author, website links, and a new Study Guide to help readers find even deeper meaning and fulfillment. The Seat of the Soul encourages you become the authority in your own life. It will change the way you see the world, interact with other people, and understand your own actions and motivations. Beginning with evolution, Gary Zukav explains how we are evolving into a species that understands power as the alignment of the personality with the soul--authentic power. Our evolution requires each of us to make the values of the soul our own: harmony, cooperation, sharing, and reverence for Life. Zukav shows us how to participate fully in this evolution, enlivening our everyday activities and all of our relationships with meaning and purpose.
"Scale, the universal laws of life, growth and death in Organizations", by Geoffrey West will be presented by Michiel van der Veur.
From one of the most influential scientists of our time, a dazzling exploration of the hidden laws that govern the life cycle of everything from plants and animals to the cities we live in.
Visionary physicist Geoffrey West is a pioneer in the field of complexity science, the science of emergent systems and networks. The term "complexity" can be misleading, however, because what makes West's discoveries so beautiful is that he has found an underlying simplicity that unites the seemingly complex and diverse phenomena of living systems, including our bodies, our cities and our businesses.
West's work has been game-changing for biologists, but then he made the even bolder move of exploring his work's applicability. Cities, too, are constellations of networks and laws of scalability relate with eerie precision to them. The implications of these discoveries are far-reaching, and are just beginning to be explored. Through the brilliant mind of Geoffrey West, we can envision how cities, companies and biological life alike are dancing to the same simple, powerful tune.
Date: Tuesday (3rd of the month) 19th of November
Place: Chit Chat Cafe Mensing's Caminada
Time: 7 - 9 pm.
Entrance fee: Free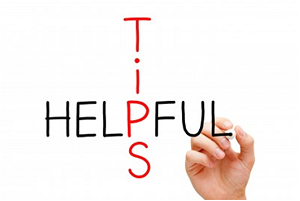 Tips
In this week's blog we will share as usual some instructional video's on trauma, trapped emotions and trauma release. Every day we will upload one of these videos on our Facebook.com/share2uplift page.
Everyday during the week, we will share one of these video links on our facebook page.
Peter Levine Demonstrates How Trauma Sticks in the Body - YouTube
www.youtube.com/watch?v=fiq0sILHiJs
Bessel van der Kolk - how to detoxify the body from trauma - YouTube
www.youtube.com/watch?v=GWEjnGsLN-0
Three Ways Trauma Can Change The Brain - YouTube
www.youtube.com/watch?v=LKWUmwxi1ZI
Treating Trauma: 2 Ways to Help Clients Feel Safe, with Peter Levine - YouTube
www.youtube.com/watch?v=G7zAseaIyFA
Rid your body of trapped emotions: Emotion Code Practitioner - YouTube
www.youtube.com/watch?v=sTDJ7FFRju4
How To Let Go Of Trapped Emotions | Emotional Healing [2017] - YouTube
www.youtube.com/watch?v=jmxB-nT2_XU
Categories: Influencers, Master your mind - Bookclub sessions, 21st Century Mindsets