| | |
| --- | --- |
| Posted on August 25, 2019 at 3:15 AM | |
In this week's blog we will interview Elton Villarreal, we will invite you to our next Master Your Mind-platform session on the 17th of September and we will share with you some motivational video links related to "fitness", including one from Influencer Jordan Lourens and each day we will share with you one video on our Faceboob.com/share2uplift.
Influencer Elton Villarreal: Energetically empowering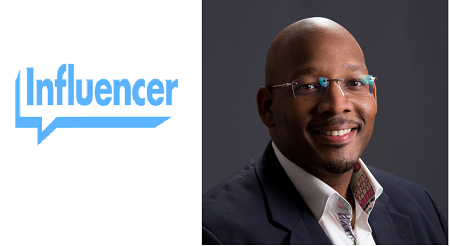 Elton, could you share with us some information of your family life?
I have 4 brothers and 4 sisters, my father died in 2008 and my mother is still "alive and kicking". I knew my father, but I grew up with my mother and she has always been very supportive, supportive in everything I wanted to do and leaving the choice up to me, but at times she might say: "..if I were you, but ...... it is up to you to decide."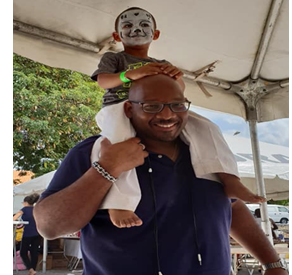 I was born and raised in Curaçao and life brought me to Sint Martin for some years, so I also know Sint Martin very well. I have a significant other and a son, a super boy and he is 4 years old.


Could you share with us some of your educational background and past professional experiences as we know that you are an entrepreneur?
In Curaçao I did Mavo, Havo and VWO and after that, I went to the Netherlands to study Medicine and Health Care sciences. In Holland as I had, as a side kick, a job as a security guard, bouncer at that time, I certified myself as a security officer. I worked at different events like soccer games, events, disco's.... It also brought me to do some personal security for people and flying as a flight marshal accompanying hooligans some times, this brough me lots of experience and there were lots of fun parts in the job. So in doing that, I became intrigued in helping others by giving them guidance to help them find their way in Holland as newbees. I helped by working for SSC and the S4 (Stichting Studiefinanciering Sint Maarten) as a mentor and as the reception coordinator of new students. For S4 during that process, I tried to offer training and this is were I started to become interested to start my own company and become an entrepreneur. You know, often our students would arrive and fail in their first year in Holland, because of the lack of preparation. They don't know what to expect, when they are in Holland and what they hear beforehand isn't equal to the reality. 

The approach we took is that, they needed to understand that the moment you sign a contact with any association or organization and you travel abroad not only to the Netherlands btw, it could also be to the USA, South America and the Carribean, where ever you went to, you became an adult. I was passionate to let students understand that concept, because that is what was they needed. Not only did they have to adjust to this new country, but also the mental awareness "whom you are" is important. Whenever you travel to another island or country, they have their own ways and mannerism and although you have become an adult formally, you are still a child and people believe, that you have to be successful at any cause. If this is so, then preparation is key. It is imperative that they prepare and know certain things for themselves.
For myself I was fortunate enough to have had some experience as before I went to study in Holland, I was in scouting. This was for me important, as scouting formed me and it became the basis of the logo of my first company Student Affairs CAMBES.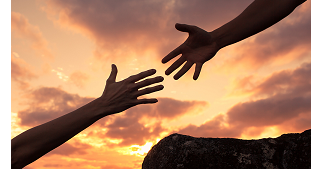 I have understood that there are 5 stages in a human beings life:
1. birth;
2. becoming an adult from being an adolesent,
3. your years as a worker,
4. the moment you retire and
5. when you die.
When you become an adolescent and when you retire are not celebrated and/or comemorated. What is your opinion on this?
So these stage 2 and 4 are challenging moments in a person's life. So this is important to pay attention to when you are a student, but also in stage 4. I have experienced this. When we stopped as security guards in the Netherlands, as I was coming back to Curaçao, some of my ex-colleagues when they were laid off, they didn't know what to do. This is just like some people reaching the pension age. They fall in a vacuum and they were not ready for this, as they don't know how to fill up their days, some choose to go back to work and some die little by little. So it is important in these stages of a person's life also to prepare oneself.

Why is it that you became involved in the security business?
It was a side job, as I have a black belt in judo, it was a easy step to take. I really love martial arts, because of the mental and spiritual side of it, especially the breathing part, to let you be in the present moment. I love what is called the "mastery over the art of budo", as it is actually having total control of the body, the spirit and the mind.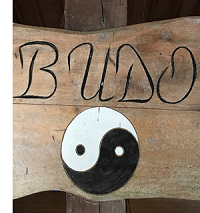 You are an entrepreneur right now and not a doctor, why is that?
Studying Medicine turned out not be my thing. I wanted to connect with a lot of people at the same time and in the Health Science this was offered. In this study they try to answer questions like: "How can you help a community", whilst in Medicine it is more focused on the individual patient. They don't necessarily bite each other, but I like the awareness part of health sciences, where you teach people to live in a preventative state and that is actually the beauty of health care sciences. And of course you can be cured, when you have something with your physical health, but I like preventative approach of the Health Sciences, as your body is asking you to be productive, healthy and have a fulfilling life. The key word is "Being Mindfull".

As Curaçao also changes over the years, did you have to adapt when you came back to Curaçao?
It is important to also state, that we go to Holland and when we are back to the island, we tend to believe that nothing has changed, but that is'nt correct. Curaçao is also developing itself at its own rate and it is important to be aware of that. I did understood this well, even though I needed to adapt again, but Holland formed me very well in that sense.

What did you start doing when you came back to Curaçao?
I had my own company Student Affairs CAMBES. In the past we had a company CAMBES they made uniforms for everyone. I offered training for all, back then in Holland. When we lived in Holland, we were "One" and we lived together meaning, those for the former Netherlands Antilles. And here, here we fight each other. As we have been through the same and there was no difference in the colonialism and slavery past. We had the same language, a slang of papiamentu, a slang of english there is lots of communalities. My philosophy basically is that, if we can do it there, we can do it here and that is the significance of my company name CAMBES.

When did you came back to Curaçao?
I came back in august 2012 and this is after 2010. I still believe in this, because as foreign students, we are all young boys and girls that turn into adults, you had to defend yourselves and all of us had our struggles, but the environment created this commonality. In 2019, the environment affects this commonality as we cannot take away the political aspect. We are so divided, because politics is so divisive, and this is causing that we can't find each other in the middle. We have to create an environment, where we have to tolerate each other, because I am obliged to accept you in my surroandings and that is wrong. We need to create an environment, where we can have empathy for one another, I believe we need to learn to "convivir" (= live together peacefully) and that is what we need to create now.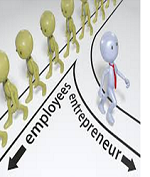 Why did you become an entrepreneur?
Studying and working from 9 – 5 is a killer and I wanted to empower others. Working a 9 – 5 job, kills your creativity and inspiration. I went to study in 1997 and when I arrived in Holland mobile phones were being introduced and in 1998 you had to pay a lot of money to have a post paid. The students that came in 2000 could afford a mobile for a much cheaper price and the speed of the transition was amazing. This taught me about the importance to be able to adapt quickly to the environment. As an employee compared to an entrepreneur, you can't choose as much as an entrepreneur, choose to create new opportunities, that is why I became an entrepreneur because of the opportunities it offered.

We have met once at a workshop of Bos di Hubentut their leadership retreat at Santa Barbara Resort in 2015/2016 and you were one of the facilitators during that retreat. Afterwards you facilitated some training for Youth Vision 5000. You were working as an international trainer are you still working outside of Curaçao and in what countries, can you expand a little on this?
Yes, it was in Bolivia in Canasawa for JCI in those days and I have also presented in Japan. Junior Chambers International caters towards youth of 18 to 40 years old. I gave a training on effective commmunication and personal leadership. The title was "No more crumbs, but bread." What it really meant was, I want people to understand that they need to stop fighting about the crumbs and start fighting for the bread. We have more to share, once you share, you have more and that is leadership.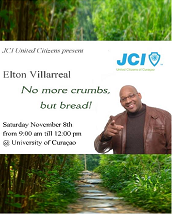 What traits do you perceive starts creating synergy and value instead of fighting for the crumps?
If you have a poor mind set, the economy is not thriving. If you have a rich mindset, there are opportunities everywhere. Because of our poor mindset we don't see it, we hurt and fight each other. People don't see the opportunity in our core economic state we are in.


What services do you offer?
I offer training and by doing that, I offer opportunities for people, to develop themselves, I help people with their personality profiling, with public speaking, I coach people in their business and last but not least, I have a company where we give young people a second chance in life. We work on any kind of furniture that people don't want anymore and refurbish them. Whilst doing this the employees learn the techniques necessary, depending on the materials being used, to improve the quality of the furnitures. The proceeds are being re-invested in the younsgers and by doing that, completing the circle of life in this company.

When do you consider that you have been successfull?
When a client tells me: "Thanks to you, I develop myself". And I can see that growth being anything. For example, I was mentoring a girl that was timid if she needed to talk in front of a group bigger than 5 people. After 6 weeks working with her, she participated in a debating contest, she didn't win the contest, but won because she overcame her fear to speak in public.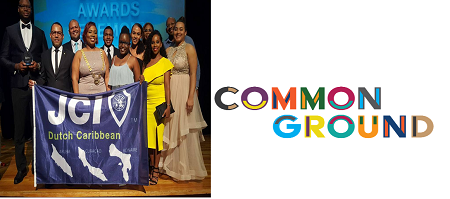 You were very active in Jaycees, what is your role nowadays in Jaycees as we have met at a debating contest some time ago?
I am now a passed member, as I am now over the age of 40. I am not a member anymore, but an alumini of JCI. This means that I can help any way or shape I want to give back to the community. I don't have an active voting right and that it is ok, as this gives opportunities to the younger generation to step up at the plate.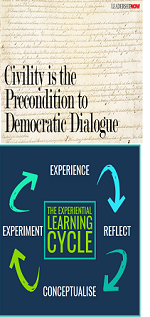 Given the complexity of our society as it is developing now, not only in Curaçao btw, but all over the world, how important is dialogue as a method to explore common ground?
Dialogue is one of the endeavours I am also very much involved with, as it can play an important role in conflict or problem resolution, compared with the traditional discussions that we are used to. The key element of the democratic dialogue is, that everybody has a right to be heard; every one's opinion is an opinion; you don't try to convice someone; your only objective is that everyone gets a chance to speak and to be heard and that it the key to conflicts. We have different points of views, both are equally important at the table once you can recognize this in the other, you can recognize yourself in the other. I myself, at times, I use the talking stick method also. The democratic dialogue process was initiated by the UNDP as part of a project aimed at capacity building in Curaçao. The UNDP started an office in Curaçao and I was part of the 3rd group to become a trainer. It can be used by anyone that has a conflict. We are a society that needs this instrument.
If this is done properly, it can be a strategic tool for dealing with conflict and the key to it is, to talk and understand each other without being judgemental.

Can you share with us some succesful examples where democratic dialogue has lead to direct facilitators results?
I want to mention three of them, that I was involved with:
Firstly, was an initiative from the ministry of Physical Planning (VVRP) with the bus drivers. They wanted a bath room at the bigger busstops, so that do their diligences. Afterwards they were happy with the dialogue.
Secondly, the floating market, because the participants based on the democratic dialogue came to a resultion that helped our economy. This initiative was sposored by the Ministry of Economic Development (MEO).
Thirdly, the Ministry of Health, Nature and Environment (GMN) organized a dialogue on our cultural heritage as this was threathened. By explaining how we go about at the end of the year and during Carnaval, there was more mutual understanding for it and the amount of decibel used during those days.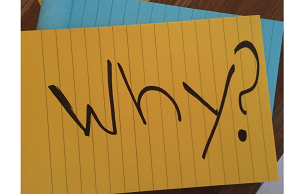 What is your BIG WHY or driving motivation to be whom you are right now?
Development of people, my company's slogan is: "Your development is my purpose."

What are the challenges that you are dealing with? And how are you dealing with these different challenges you confront?
Challenges are opportunities, we all have challenges, as it is what it is. It is about creating an opportunity, it is about looking at things from a different perspective and come up with new solutions, to learn and create new things, so this is the reason I became an entrepereneur. It is all about opportunities.

What was a defining moment in your life?
My defining moment was the switch from going to work and becoming an entreperneur. It was triggered by a professor named Twisk, whom taught us Statistics literally with sticks, balls and ropes. This was so different and that is actually how I got into it. It changed my way of giving and sharing knowledge to people, because the subject matter suddenly became so interesting. The classroom was packed with students during the 6 weeks he gave the classes. Until this day I remember and understand most of the classes he taught and that is how I became a big fan of "Experiential Learning". If you want to engage students, it has to be through "Experiential Learning".

Do you use your inner voice to evaluate when dilemma's show up? How does that work for you?
I listened to my inner voice a lot and sometimes if I ignore it, it has tendency to let you postpone things. Sometimes, as it is diffiuclt to distinguish between your Einstein mind or Frankenstein mind, it could be this or that and sometimes I do postpone> I don't get upset, I let it marinate and in doing so, it makes life a lot easier. Finally, sometimes I go with it, because it is necessary at that moment.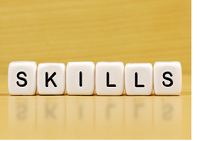 How are you trying also to keep up with your personal knowledge and skills levels?
Reading and following seminars.

What are your strengths?
I am a very good listerner and I don't get stressed, I just don't stress and that is a very good variable.

Do you have hobbies or interests that you are also passionate about?
Martial arts, reading,spending quality time with my son.

If you as Elton would meet a stranger in the bus (let say in Holland or the US) and they would ask you to introduce yourself what would you answer?
My name is Elton and if you want to develop yourself, I am here to serve you.

How would you describe Elton in one word or one sentence?
Energetically empowering.



Whom are the persons that have inspired you the most in your career?
The first one and most important one is GOD. Furthermore my mom, my son, my partner, some professors, especially 2 of them and some authors of books I have read. Why? All of them bring a new dimension to my life and they make me see things differently, because when you see things differently, you can choose to adapt or remain yourself in your development. But in most cases, you have to adapt in order to move forward.

Where they always positive role models or where their also negative role models that you didn't want to identify with?
There are role models that taught me things, that I don't want to be remembered by and in that sense they served a very important purpose in my personal development.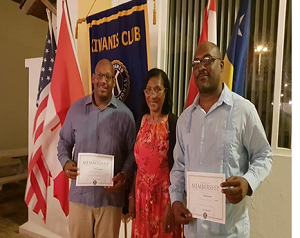 Where do you want to be 20 years from now with your career?
I want to be the most reknowned speaker from the Caribbean in the world together with a group of youngsters from Curaçao, empowering the world to be a better place. This via my company, Kiwanis (I am a member of Kiwanis now), JCI and the foundation Take2 to mention just some examples.

What would you want your Loved Ones, family, friends and others to say about you let's say 20 years from now?
I want them to be happy and be part of my dream. They would confirm this.

What makes you stay optimistic about the future of Curaçao?
There are only opportunities and there are a lot of opportunites f.e. tourism is growing, so lots of people can work there, servicing in catering and I can see people do work in small art ...ect...

Is there anything else that you would like to add?
I hope to inspire people, so that they can see the opportunities that Curaçao has to offer.
Elton Villarreal, relaxed, entrepreneur and at the same time dedicated towards his passion, being the personal development of people in general, especially of our youth. Apart from being an excellent trainer focused on Experiential Learning, a facilitator of Democratic Dialogue, a coach for those starting their business, as an alumni of JCI and ex-JCI member, he is now as a member of Kiwanis continuing to be actively in different initiatives aimed at making others and our society become better. We deeply respect and love Elton for the work he has been and still is doing as a representative of the business sector and definitely consider him one of the 250 Influencers in our society.
YouTube videos of his work approuch.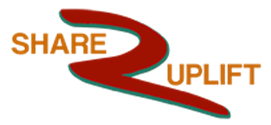 The goal of the core group of Share2Uplift for 2020

As the Share2Uplift movement our goal for 2018 has been to identify 250 ethical leaders (Influencers) to be empowered by 21st century mindsets connected, aligned and collaborate with one another to create impact in all walks of life. This in first instance via the enabling of opportunities to connect as Influencers with one another and secondly by actively promoting "best practice" problem resolution approaches like dialogue to solve the challenges our community has to deal with. We want to reach our target of 250 Influencers by the end of 2020. Look at the list of the Influencers we have interviewed or reported on, up to now.



As Share2Uplift we are fully trying to align with this thinking of Center for Curriculum Redesign to promote this agenda in our educational systems and workplace. So, in that sense we fully support any initiative to make our educational system 21st century proof.

Share2Uplift aligners are those that:
– Create an inspiring vision of the future;
– Motivate and inspire people to engage with that vision;
– Manage delivery of the vision;
– Coach and built a team, so that it is more effective at achieving the vision.


These criteria are now being polished.
We also consider these 5 values of the most important ones for Share2Uplift aligners. They are:
• Peace from within;
• Compassion;
• Respectfulness;
• Integrity;
• Responsibility. As we will progress towards this goal we will update you on the progress.
Visit the website for more information.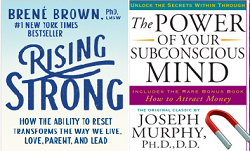 Our next MYM-platform session in September
We would like to invite you to our next MYM-platform session on Tuesday, the 17th of September (3rd Tuesday of the month), where we will present two books:
In the book "Rising Strong" by Brené Brown, the New York Times bestselling author. The physics of vulnerability is simple: If we are brave enough often enough, we will fall. The author tells us what it takes to get back up, and how owning our stories of disappointment, failure, and heartbreak gives us the power to write a daring new ending. Struggle, Brené Brown writes, can be our greatest call to courage, and rising strong our clearest path to deeper meaning, wisdom, and hope. Rising strong will be presented by Haydee Hermans.

"The power of the sub conscious mind" by the author Dr. Joseph Murphy has been a bestseller since its first publication in 1963, selling many millions of copies since its original publication. One of the most brilliant and beloved spiritual self-help works of all time, which can help you heal yourself, banish your fears, sleep better, enjoy better relationships and just feel happier. The techniques are simple and results come quickly. You can improve your relationships, your finances, your physical well-being. Life events are actually the result of the workings of your conscious and subconscious minds. One can change one's destiny, principally by focusing and redirecting this miraculous energy. Years of research studying the world's major religions convinced him that some Great Power lay behind all spiritual life and that this power is within each of us. The Power of Your Subconscious Mind' will open a world of success, happiness, prosperity, and peace for you.
The power of the subconscious mind will be presented by Ivan Kuster.

Place: Chit Chat Cafe Mensing's Caminada
Time: 7 - 9 pm.
Entrance fee: Free
Click to attend!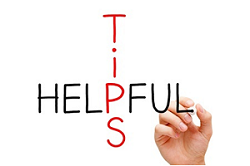 Tips
In this week we focus on the importance of "Fitness" as motivational tips. Every day during the week we will upload one of these video links on our Facebook Page

5 WAYS OF FITNESS HAS CHANGED MY LIFE – YouTube by Jordan Lourens
www.youtube.com/watch?v=7CCuUVwLBm8

10 Benefits Of Exercise On The Brain And Body - Why You Need Exercise - YouTube
www.youtube.com/watch?v=yTL_bNvXJ9s

Fitness Is Important - Motivational Video - YouTube
www.youtube.com/watch?v=RvW3mIDNY6o

The Importance of Physical Activity - YouTube
www.youtube.com/watch?v=94Q5hPE9Al0

Physical, Mental, And Overall Health Benefits Of Regular Exercise - How Exercise Improves Health - YouTube
www.youtube.com/watch?v=-lxg-35Xo_o


What Will Happen to Your Body If You Walk Every Day - YouTube
www.youtube.com/watch?v=3Ka7B3hCg08
Categories: Influencers, 21st Century Mindsets, Master your mind - Bookclub sessions