| | |
| --- | --- |
| Posted on July 29, 2019 at 3:30 AM | |
In this week's blog (29th of July – 5th of August) we will interview Cherelle Maduro, an Influencer that doesn't live in Curaçao at this moment in time; we will invite you to our next workshop on the 6th of August; we will invite you to our next Master Your Mind-platform session on the 20th of August and we will end this blog by sharing some motivational video-links on "Consistency versus Intensity" with you. Every day in the week we will upload one of these videos on Facebook.com/share2uplift.

Influencer Cherelle Maduro: achieving greatness and a chaordic leader


Could you share with us some information of your family life?
Where to start; my father has 6 children from whom I'm the third. Regarding my mother, I'm her 'grawata'. We are 4 ladies and 2 boys and our age ranges from 35 to 10. One would not believe it but at first my mother did not approve of all my extracurricular activities due to the fact that these were time consuming. Nonetheless, at a certain point she realized that her reaction was just counterproductive and the amount of organizations and events that I was involved in just kept on growing. My father was always supportive, however not always convinced that he had to reinforce this due to my mother's point of view. The support to keep on going and to pursue the changes I want to see and the goals that I am planning to achieve came mainly from my grandfather (my mother's father). This didn't make my mother's task any easier.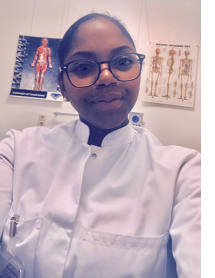 However, my grandfather always thought me to listen and understand where the concern of my parents came from. Due to this I learned to think my decisions through and also be able to argument them at a young age, seeming the fact that I had to make my case to be allowed to attend whatever meeting I was planning to attend. He also introduced me to the Red Cross at the age of 13. 

He is the reason why, since I can remember, I wanted to become a medical doctor. I wasn't just raised by my parents but by my entire family, meaning grandparents but also aunts and uncles. My cousins weren't people whom I saw at birthdays. Furthermore, they are the extension of brothers and sisters whom I played with on a daily basis. This culture made family a key value to me and has become my trade mark when working with others in any kind of organization.

Could you share with us some of your educational background and past professional experiences as we know that you are a health professional at this moment and you live in Maastricht Holland?
I have a bachelor in health sciences with a major in policy development; as I am finishon my Master to become a medical doctor, I decided to also start doing a PhD as I also like research. I am an instructor in First Aid at the Red Cross and Orange Cross. Of late I started teaching at the Red Cross after being a coordinator for the Red Cross for some time.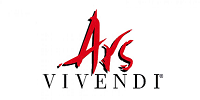 I am the chairperson of "Ars Vivendi" which tries to facilitate and promote a group of amateur artists from Caribbean decent with talent, to get in contact with one another, be it in music, word or visual arts.

Are you artistic Cherelle?
I have some artistic affinity and I have organized an Arts Exposition in the days when I was still living in Curaçao. I am of opinion that too little atention is dedicated in our educational system for the Arts and I consider that a pity, so that is why I am in "Arts Vivendi."



You had been president/chairperson of YV5K and founder of it in 2010, why did you participate in YV5K then and are you still involved in YV5K one way or the other, now in a different role and from Holland?
Back then I believed firmly that one must be the change that one wants to see and by so doing lead by example. I am convinced that our people can be better and that they do deserve better. In line with this stream of thoughts it sounded like magic that we were able to empower the next generation to design the country that they want to live in and furthermore, build this country as they personally grow and become wiser. The new generation would be able to build the country that they want to live in.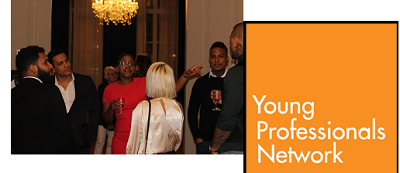 Are you part of an organization of (young) professionals that were born or lived in Curaçao for a while? Or are you and maybe others in your network, planning to become more deeply involved with Curaçao, as it is going through some rough times at the moment? Could you expand on this a little bit, how would this work in your opinion/according to your vision?
"Arts vivendi" helps amateur artists to get connected. Like they are now working on an artistic project at the Rif Corridor, that is one way I am involved.
Another way is a network is being formed of young professionals and entrepreneurs in collaboration with Kas di Korsou. This requires a new role for Kas di Korsou as this requires a pro active stance of Kas di Korsou. Imagine that through this netwerk we will be able to make a list of all available knowledge of people of local descent and helping where there is a need for in Curaçao, instead of investing the little money that there is on consultants. As we also have artists involve, this network could come up with creative, out of the box-solutions, addressing real problems in Curaçao.

We have always been a trade island and have an excellent geographical position, why not explore more trading possibilites in Curaçao in partnerships via Kas di Korsou? We should be aware of some possible risks though in such partnerships, when we explore collaboration. We should first and foremost "need to seek to understand before being understood." People in Curaçao shouldn't have the feeling that they are not being respected and not being understood....very important.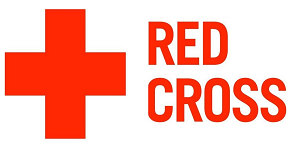 We have understood that some time ago, you have won een "Appeltje van Oranje" for your work in Holland, can you expand a little bit on this?
Indeed, I did win an 'Appeltje van Oranje', however, this was due to my work in Curaçao. Back in the days I started a project named 'Het Ouderen Project' under the Red Cross department of Curaçao. When becoming part of the Red Cross, I soon realized that the role that my grandparents have in my life isn't the same for everyone else.

A lot of my peers didn't really had contact with elderly and visa versa. At the same time "Wit gele Kruis" reached out to the Red Cross due to the fact that they noticed that there were a lot of elderly living in isolation. This is how the youth division of the Red Cross started visiting these elderlies every Saturday. I planned a scheduled visitation with the elderly and the youngsters. Together with a few peers we arranged that everyone was picked up on Saturdays, were brought to the elderly, and brought back home. The focus of these visits was to interact about how we used to do things now a day and how they were done back in the days by "old schoolers". Besides, if the elderly needed something to be done in their house, but they couldn't manage to do this by themselves, we helped them out with their chores. And once a month we organized an event where we picked every participating elderly up to do something with them. We mainly organized tours, so they were able to see how the island was changing. But we also organized "Bon Kune" or celebrated cultural events where they were pampered by the youth. The project grew along the years and in 2012, when I left to the Netherlands to continue with my studies, the Oranjefonds selected the project as winner of an "Appeltje van Oranje" for the work that we have been doing for over 5 years back then.

Video:
- Cherelle Maduro about  HIV/AIDS on Curaçao (2009)
- Come closer campaign.

Our journeys have crossed in 2009/2010 I belief and after you left to Holland for your studies, you kept supporting morally YV5K. We appreciate this a lot. What is your BIG WHY or driving motivation to be whom you are right now?
At the end of the day and at the end of my life I want to leave something of value behind. In Sea Scouting where I used to be a member, they taught you, to leave a place better behind after you have left it. I am constantly checking where I am and where I want to end up being and where necessary I need to tweak my course, I do this constantly.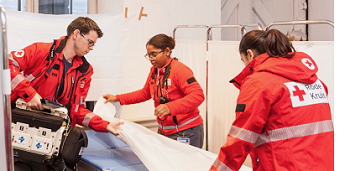 How does your "Why" translate in a contribution that you can give from living in Holland?
Well in my area of specialism I am constantly exploring, researching and checking if we are making a measurable impact in our society. I am also trying to help the Red Cross in Holland slightly less intensive as I used to, when I was living in Curaçao. I am also helping the Red Cross in Curaçao from here. I am trying to help Youth Vision 5000 as you know.

My latest effort is now focused on getting a netwerk going of young professionals and entrepreneurs by august. We are organizing a BBQ in collaboration with Kas di Korsou, to explore if and how they are willing to invest in possible projects in Curaçao.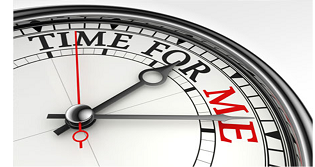 What are the challenges that you are dealing with? And how are you dealing with these different challenges you confront?
My biggest personal challenge is to stay grounded and take it easy by taking care of myself at times. At the other hand empower, motivate and activate others. That would be my biggest achievement if I succeed.
Furthermore, and this might sound strange, it is working with people from Curaçao descent. If we have agreed on something we should stick with that agreement, right? Well this doesn't happen necessarily, so as I don't want to be affected by this, I work with deadlines for myself and others and I keep working on their motivation.

Do you use your inner voice to evaluate when dilemma's show up? How does that work for you?
In a way it is easy, because if I don't listen to my innervocie, my body just goes on "strike". Most of my dilemma's are centered around doing something or choose for more me-time. As time has gone by, I have improved my ability to make the right choices. I schedule my "me-time" and it is not something that now comes after I have scheduled all my other to do's.

How are you trying also to keep up with your personal knowledge and skills levels?
I follow courses to upgrade myself; I go to symposia; I do research, I read books and dive into innovative subject matters and discuss this with some of my peers, hereby consantly challenging myself.

What are your strengths?
I am able to motivate people; I am passionate about the things that I love to do, therefore I am very energetic and I connect people easily.

Do you have hobbies or interests that you are also passionate about?
Scuba diving and swimming. Although I don't dive in Holland, but I know that after doing this I am totally "Zen" and I like reading books.

If you as Cherelle would meet a stranger in the bus (let say in Holland or the US) and they would ask you to introduce yourself what would you answer?
I would be short and I am Cherelle, if needed I would say: "How may I help you?"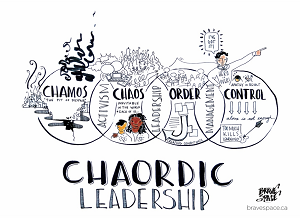 How would you describe Cherelle in one word or one sentence?
Chaordic, meaning withing the chaos create a stream of order or the harmonious blending of both order and chaos principles where neither is dominant (e.g. competition and cooperation).

Whom are the persons that have inspired you the most in your career?
My grandfather.

Where their also negative role models that you didn't want to identify with?
Yes I have, I was a trainee and use to work with an urologist, that I definitely don't want to emulate for the type of dokter, he was representing.

What are some of the challenges, lessons learned, that you have encountered in your life when you ultimately discovered your talents and strenghts?
You know during my tenure as chairperson of YV5K I have learned some hard, but valuable lessons.
First of all, I had to keep my shit together and maintain my composure;
Secondly, I learned, that I needed to adapt and apply situational leadership skills to stay on top of things and adapt.

What was a defining moment in your life?
When I came to study in Holland I had to start from point zero again to build myself a life, this was not related to my studies, but my life. Financially, I earned less money and I was forced totally out of my comfort zone, but I finally managed to adapt and showed enough resilience to overcome the challenges I had to deal with. I soak it up, went for it and did it.

Where do you want to be 10 to 15 years from now with your career?
A trauma surgeon and I would be combining this with a function as policy advisor.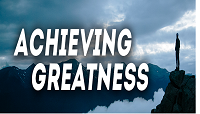 What would you want your Loved Ones, family, friends and others to say about you let's say 30 years from now?
She is achieving greatness.

What makes you stay optimistic about the future of Curaçao?
Our people, we are "Dushi Hende" as simple as that and at times we can be challenging, but then still I believe in our people.

Is there anything else that you would like to add?
I am excited to see Curaçao in it's glory back again, a better Curaçao. I am looking forward for that time, as right now Curaçao is dealing with lots of challenges.

Cherelle Maduro is primed to connect, motivate and inspire others because of her people's skills and because of how passionate she is pursuing her career and extra-curriculum activities. Her drive at a young age has made her a remarkable Influencer and now that she lives and works in Holland, she is now taking specific steps to see how she, with the help of some young professionals and entrepreneurs in Holland from local descent, can be of help for Curaçao. As a representative of the health sector she has and still is continuously influencing large groups of people. We deeply love and respect her and definitely consider her one of the 250 Influencers in our society representing the health sector.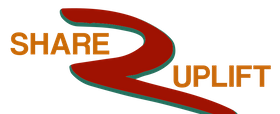 The goal of the core group of Share2Uplift for 2020



As the Share2Uplift movement our goal for 2018 has been to identify 250 ethical leaders (Influencers) to be empowered by 21st century mindsets and are connected and collaborate with one another to create value for the whole of the society. This goal has only been partially met. We now want to reach this goal by the end of 2020. Look at the list of the Influencers we have interviewed or reported on, up to now.



As Share2Uplift we are fully trying to align with this thinking of Center for Curriculum Redesign to promote this agenda in our educational systems and workplace. So, in that sense we fully support any initiative to make our educational system 21st century proof.

Share2Uplift aligners are those that:
– Create an inspiring vision of the future;
– Motivate and inspire people to engage with that vision;
– Manage delivery of the vision;
– Coach and built a team, so that it is more effective at achieving the vision.

These criteria are now being polished.
We also consider these 5 values of the most important ones for Share2Uplift aligners. They are:
• Peace from within;
• Compassion;
• Respectfulness;
• Integrity;
• Responsibility.As we will progress towards this goal we will update you on the progress.
Visit the website for more information.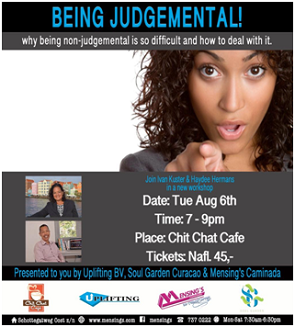 Workshop on Tuesday the 6th of August

In the series of workshops Haydee Hermans (Soul Garden) and Ivan Kuster (Uplifting BV) will offer this year, we will address as the main topic: What is holding you back?

Our third workshop of 2019 at the Chit Chat Café at Mensing's Caminada as part of a series of three will be:
"Being judgmental, why non-judgmental is so difficult and how to deal with it."
This series, the first was "The power of Intention" and the second "How to unlock the brains power", aims at explaining ways and means to change your mindset and we hope to trigger you, to take the necessary steps to change your mindset and by doing that, change your behavior as long as you are consistent in the actions you take.

So, save the day and we hope to greet you then. We will use as part of the resources we will use for this workshop:
1. Judgement detox, by Gabrielle Bernstein
2. Emotional Intelligence 2.0, by Travis Bradberry and Jean Greaves
3. The four Agreement, by Don Luis Miguel
4. "The Emotion Code," by dr. Bradley Nelson
Date: August 6th
Time: 7 – 9 pm
Place Chit Chat Café Mensing's Caminada
Tickets: Navel. 45,-
Save the day and we hope you will attend.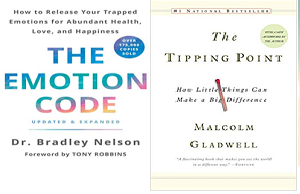 Our next MYM-platform session in August
We would like to invite you to our next MYM-platform session on Tuesday, the 20th of August (3rd Tuesday of the month), where we will present two books:

In the book "The tipping point" by Malcolm Gladwell, the author of five New York Times bestsellers: The Tipping Point, Blink, Outliers, What the Dog Saw, and David and Goliath, the author explains that magic moment when an idea, trend, or social behavior crosses a threshold, tips, and spreads like wildfire. Just as a single sick person can start an epidemic of the flu, so too can a small but precisely targeted push cause a fashion trend, the popularity of a new product, or a drop in the crime rate. This widely acclaimed bestseller, in which Malcolm Gladwell explores and brilliantly illuminates the tipping point phenomenon, is already changing the way people throughout the world think about selling products and disseminating ideas. The tipping point will be presented by Michiel van der Veur.

In "The Emotion Code" the author Dr. Bradley Nelson skillfully lays bare the inner workings of the subconscious mind. He reveals how emotionally-charged events from your past can still be haunting you in the form of "trapped emotions"―emotional energies that literally inhabit your body, fester in your life and body, creating pain, malfunction, and eventual disease. Perhaps most damaging of all, trapped emotional energies can gather around your heart, cutting off your ability to give and receive love. It is a powerful and simple way to rid yourself of this unseen baggage, to identify and release the trapped emotions in your life, eliminating your "emotional baggage," and opening your heart and body to the positive energies of the world. It is a distinct and authoritative work that has become a classic on self-healing. "The Emotion Code" will be presented by Ivan Kuster.


Place: Chit Chat Cafe Mensing's Caminada
Time: 7 - 9 pm.
Entrance fee: Free
Click to attend!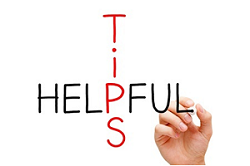 Tips
In this week we focus on "Consistency versus Intensity " as motivational tip. Every day during the week we will upload one of these video links on our Facebook Page.

Consistency is KEY! - YouTube
www.youtube.com/watch?v=HLKwvmy5mJ8

Why Consistency Beats Intensity - YouTube
www.youtube.com/watch?v=0kEM-2d3dqc

Simon Sinek on Intensity vs Consistency - YouTube
www.youtube.com/watch?v=y5OV3RmXhbg

Success Stories- Power of Consistency - YouTube
www.youtube.com/watch?v=xOTtp7wEf70

How To Be Consistent: The Secret To Lasting Consistency - YouTube
www.youtube.com/watch?v=8Sc4kfhrskw

How To Be Consistent: 5 Steps To Get Things Done, All The Time - YouTube
www.youtube.com/watch?vZNnKzVS1Yw
Categories: Influencers, Master your mind - Bookclub sessions, 21st Century Mindsets