| | |
| --- | --- |
| Posted on July 8, 2019 at 3:15 AM | |
In this week's blog (8th – 14th of July) we will interview Natalie Daal on her progress and future plans; we will invite you for our next workshop "How to unlock the Brain's power" on the 9th of July; we will invite you to a repetition of the "Power of Intention"- workshop on the 11th of July for those whom missed the first workshop both at Chit Chat Café; we will invite you to our next Master Your Mind Platform-session on the 16th of July and we will share with you some motivational video clips on "change". Every day we will upload one of these video-links on our Facebook.com/share2uplift page.


Natalie Daal: a committed educator with new challenges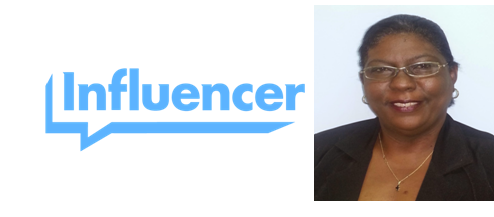 Natalie as an Influencer, we have interviewed you in July 2018 and we were interested on how you were doing in the different ventures you are involved in, for example in the educational field?

My main focus is on the future and my biggest challenge is to start a new after school educational offering to adolescents, as of the 1st of September, on top of what is required from students from the Educational Authorities as day time students. I already have the keys of the building (at the Schout bij Nacht Doormanweg) that we are going to use, I have bought some furniture and equipment for some of the classes. I firmly belief, that we need to offer to adolescent's, curriculum in our institute that will focus on making them more responsible for their own choices, empower them, teach them "soft skills" like emotional and spiritual intelligence (Purpose in life). Right now, there is little time left for offering this curriculum at the day time school. It is a bold decision, as we have, to my knowledge, no other institution, that is offering something similar, so we will have to build this from scratch, but we will look for best practices elsewhere in the world to learn from. It will be a combined youth – parent project, as we believe that parents play a crucial role in the growing up of their children. Right now, we are evaluating what kind of adolescent's we are aiming at to enroll.

What made you decide to take this bold step? 
Well, I have raised my three, now grown up, daughters to be independent and be responsible for their choices as they were growing up to become adults. So, I have some experience of myself on how to do this. About a month ago I attended a session, that Meyrtha Leetz from SEDA had organized, where they presented "The Rite Journey", presented by Andrew and Becky Lines from Australia. That convinced me to move forward with this new after school offering to adolescents. As explained by Andrew the founder of the Rite Journey: "It provides unique educational programs in schools and organizations designed to support the development of self-aware, responsible, respectful, resilient and resourceful adults. By raising young people's consciousness about transitioning from child to adult & having conversations with them about what really matters, assisting them in guiding their journey into adulthood." More on: The Rite Journey | Transforming Today's Teens.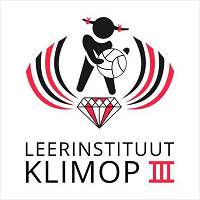 What other initiatives are you involved in at this moment in time?
As we understand the importance of the influence of the environment of the class-room on the students, we are also very much into, different set-ups of the physical environment of class-room, like working in different corners. Ten years from now some of the jobs that we have now, will no longer exist. That is why we need to prepare the students for this rapid changing world.

How did the students of Leerinstituut Klimop perform this past school year?
Well, we are extremely happy and grateful for the results are students have achieved in this school year.

In group 8 we had 4 students going to HAVO and 2 to VSBO;
All of the 60 students attending primary education "/ Funderend Onderwijs" passed and will go to their next year;
9 out of 10 of the students attending secundairy school passed
5 students finalized their HAVO/VWO;
2 students will go from HAVO to VWO. In conclusion, we have had a great year.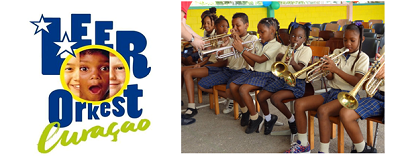 You are still involved in "Leerorkest"and what were the results of "Leerorkest over these 2 years?
Yes, I am. I am the Secretary, Rodney Concencion is the Treasurer and Roy Kross is our Chairman. After being positively evaluated after our first year with students from the fifth and sixth grade of the primary school Maria Oxiliadora (Santa Maria), it was obvious that the children participating in the classes of "Leerorkest" from the neighborhoods at this first pilot school, where showing positive behavioral changes. They learned:
• how to focus,
• to take care of an instrument,
• to read music notes,
• to pay attention and learn the timing when they can get musically involved during a concert and this was obvious during a concert at Koningsdag, where they performed in a disciplined matter.

This successful year resulted in some positive spins-offs like:
• We will start Leerorkest on a second school and we will start to offer this also at Klimop After school on the Friday afternoons;
• We are now working on recruiting some youth to become instrument maker, so that locally we can repair and do some maintenance of some of the instruments being used;
• Tania Kross, whom started this initiative in Curaçao, had 2 fundraising in May of this year and
• "last but not least", because of the obvious behavior changes of participants in "Leerorkest", I had the opportunity to explain to the evaluators of Leerorkest project, that I am involved in afterschool education professionally at "Klimop." So, via Leerorkest, I was approached to become the quality manager of some other after school educational centers at neighborhoods that need this the most. The Ministry of Justice in Holland wants to support these centers, as part of their support to prevention programs, to lower the number of drop outs and it is aimed at improving behaviors of youth from these neighborhoods. This is now under serious consideration and we hope this will start very soon.



What were your challenges?
All of this has resulted in some great positive spin-offs I would say. But, we have also had our share of challenges this past year, but through "Faith and Focus", the momentum has changed and slowly and surely we are making consistent progress.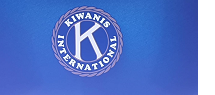 You told us that you will the chairperson of Kiwanis very soon, what is your WHY to apply for this position?
Well I will become responsible to Chair Kiwanis by October 1st 2019. You know it is becoming harder to recruit people to do volunteers work these days. When you are a member of Kiwanis, you don't only have to pay your contribution to be a member, but it is also required that you serve the community. We will install soon 7 new members and they are young people, which makes me very happy. We are in the middle of a general economic situation where people migrate to Holland and Canada btw. And at the other hand Gaming Control Board has developed such rules and regulations, where it has become hard to collect money based on what we used to do traditionally. What I want to achieve in the coming year to focus on the incorporation of more young people in Kiwanis, like we are in the process to select a school where we will build a so-called Builders Club, aimed at offering services to the society as a whole. That is why I decided to become chairperson again of Kiwanis.

Natalie Daal is an inspiring and energetic Influencer and representative for the Educational sector of our island, she is a dedicated, innovative, bold and a committed educator. In that sense, she is a role model and therefore an Influencer for all working in the educational sector. We definitely consider her one of the 250 ethical leaders of our Island with a warm heart for Curaçao.
For more information on Natalie go to our earlier blog on this website.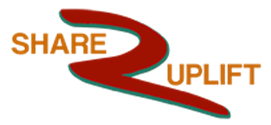 The goal of the core group of Share2Uplift for 2020



As the Share2Uplift movement our goal for 2018 has been to identify 250 ethical leaders (Influencers) to be empowered by 21st century mindsets and are connected and collaborate with one another to create value for the whole of the society. This goal has only been partially met. We now want to reach this goal by the end of 2020. Look at the list of the Influencers we have interviewed or reported on, up to now.



As Share2Uplift we are fully trying to align with this thinking of Center for Curriculum Redesign to promote this agenda in our educational systems and workplace. So, in that sense we fully support any initiative to make our educational system 21st century proof.

Share2Uplift aligners are those that:
– Create an inspiring vision of the future;
– Motivate and inspire people to engage with that vision;
– Manage delivery of the vision;
– Coach and built a team, so that it is more effective at achieving the vision.

These criteria are now being polished.
We also consider these 5 values of the most important ones for Share2Uplift aligners. They are:
• Peace from within;
• Compassion;
• Respectfulness;
• Integrity;
• Responsibility.As we will progress towards this goal we will update you on the progress.
Visit the website for more information.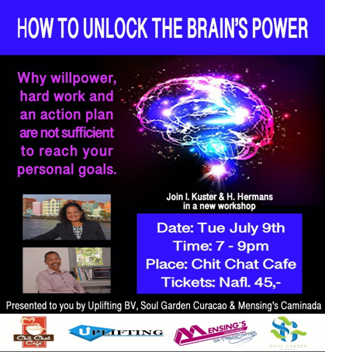 Workshop on the 9th of July
In the series of workshops Haydee Hermans (Soul Garden) and Ivan Kuster (Uplifting BV) will offer this year, we will address the topic: What is holding you back? Our second workshop of 2019 at the Chit Chat Café at Mensing's Caminada as part of a series of three will be:

"How to unlock the brain's power. Why willpower, hard work and an action plan are not sufficient to reach your personal goals."

This series aims at explaining ways and means to change your mindset and we hope to trigger you, to take the necessary steps to change your mindset and by doing that, change your behavior as long as you are consistent in the actions you take.
So, save the day and we hope to greet you then.

Date: July 9 th
Time: 7 – 9 pm
Place Chit Chat Café Mensing's Caminada
Tickets: Navel. 45,-
Save the day and we hope you will attend.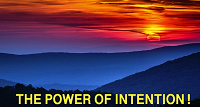 The Power of Intention on the 11th of July

On request we will repeat the workshop "The power of Intention". We will teach you how to formulate and work on your Intention and we will show you and invite you to experience a so-called "group of 8"- type of Intentionality, where your intention can be magnified.

Date: July 11th
Time: 7 – 9 pm
Place Chit Chat Café
Tickets: Nafl. 45,-
Save the day and we hope you will attend.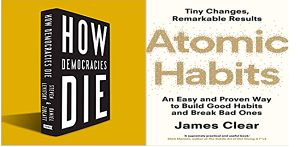 Our next MYM-platform session in July

We would like to invite you to our next MYM-platform session on Tuesday, the 16th of July (3rd Tuesday of the month), where we will present two books:

"How democracies fail", by Steven Levitsky and Daniel Ziblatt and it will be presented by Michiel van der Veur and "The atomic habits", by James Clear to be presented by Ivan Kuster.


In "How democracies fail" the authors raised the question if Donald Trump's presidency has raised the question: Is our democracy in danger? Harvard professors Steven Levitsky and Daniel Ziblatt have spent more than twenty years studying the breakdown of democracies in Europe and Latin America, and they believe the answer is yes. Democracy no longer ends with a bang—in a revolution or military coup—but with a whimper: the slow, steady weakening of critical institutions, such as the judiciary and the press, and the gradual erosion of long-standing political norms. Drawing on decades of research and a wide range of historical and global examples, from 1930s Europe to contemporary Hungary, Turkey, and Venezuela, to the American South during Jim Crow, Levitsky and Ziblatt show how democracies die—and how ours can be saved.
In "Atomic Habits" the author will reshape the way you think about progress and success, and give you the tools and strategies you need to transform your habits--whether you are a team looking to win a championship, an organization hoping to redefine an industry, or simply an individual who wishes to quit smoking, lose weight, reduce stress, or achieve any other goal. You will learn how to:
* make time for new habits (even when life gets crazy);
* overcome a lack of motivation and willpower;
* design your environment to make success easier;
* get back on track when you fall off course;...and much more.
Place: Chit Chat Cafe Mensing's Caminada
Time: 7 - 9 pm.
Entrance fee: Free
Click to attend!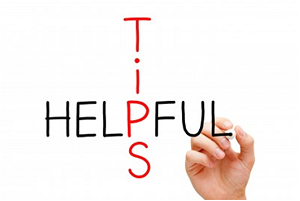 Tips
In this week we focus on "change" as motivational tips. Every day during the week we will upload one of these video links on our Facebook Page.
Be The Change - Inspirational Video - YouTube
www.youtube.com/watch?v=Z8oJV_mBY9g

Nothing Will Change Unless YOU Change - Motivational Video - YouTube
www.youtube.com/watch?v=lQAG4JcI0x8

WATCH THIS BEFORE YOU GIVE UP - Steve Harvey Motivational Story - YouTube
www.youtube.com/watch?v=LngxdiwFpno

The Power of Words - YouTube
www.youtube.com/watch?v=Hzgzim5m7oU

What Is The Value Of Your Life? - YouTube
www.youtube.com/watch?v=AwVfS7n3ghs

Before You Judge Someone - WATCH THIS | by Jay Shetty - YouTube
www.youtube.com/watch?v=n5E8gyDPs70
Categories: Influencers, 21st Century Mindsets, Master your mind - Bookclub sessions