| | |
| --- | --- |
| Posted on June 24, 2019 at 4:05 AM | |
In this week's blog (24th of June – 1st of July) we will interview Meyrtha Leetz; we will invite you for our next workshop "How to unlock the Brain's power" on the 9th of July; we will invite you to a repetition of the "Power of Intention"- workshop on the 11th of July for those whom missed the first workshop both at Chit Chat Cafe; we will invite you to our next Master Your Mind Platform-session on the 16th of July and we will share with you some motivational video clips on finding one's purpose. Everyday we will upload one of these video-links on our Facebook.com/share2uplift page.

Influencer Meyrtha Leetz, service and structure, a teacher in all her vains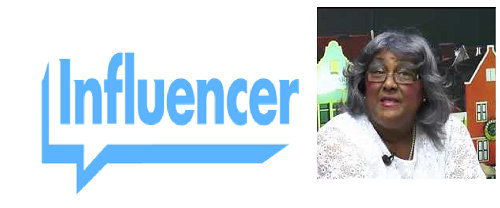 Meyrtha could you share with us some information of your family life?
I am a widow, I have 2 sons and 3 grandchildren. But that is not the whole family picture. I come from a family where we had 12 children and I was the eldest, so I was very much involved in the helping out in the education of the rest of my brothers and sisters. I developed a high trust relationship with both my mother and father, as you can imagine. At the age of 16 years old, I got emotionally involved with my future husband George Leetz, that I knew from school and he started visiting my elderly home often.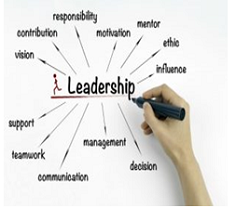 We were interested to interview you as we have always experienced you at someone that has held leadership positions for years now, where did this come from or how did you hone your organizational and leadership skills? Can you expand a little on this?
I went to the MMS Maria Immaculata (MIL). During my years I was going to school, I was appointed often as spokes person for the class that I attended and at a young age George and myself where involved in the Paul Anka fanclub that just started, where I was involved in the organizing committee in charge of organizing parties. I was involved in radio progams at Curom in an office in the second floor of the Postoffice in Punda with Lucille Berry. I was also a member of the Antiliaanse Meisjes Gilde (AMS a Scouting organization) as a leader and under the guidance and leadership of Soeur Otilia, with whom I worked as a colleague at the Margareta School. We went camping and I learned to deal with teenagers during those days. It was through all these organizations I was involved with, I developed my organizational skills and talents. These experiences combined with my role as the elder daugther of the family, made me gradually become aware of my talents and leadership skills only after I got married btw.

How did you got interested in special education as a teacher?
My school director Mister Hermans also spotted my talents, as my father used to worked at the SHELL and he brought us to school from 6.30 am and on, as he didn't want to be late at work. And this routine stayed even after I became a teacher at the Margareta school. He brought me to my work at 6.30 am and on. As a young teacher, I had to wait until mr.Hermans, the schooldirector, arrived. So he decided to give me some responsibilities. He started first by giving me the keys of the school to open the school, then I was put in charge of printing stencils for the exams of the different teachers and I was also later given the responsibility of the library. So that triggered me to start reading books on the theory of education (didactics) and pedagogics. But there was this one book I read, that made a big impact on me. This book was written by Prof. Wilhelmina Bladergroen and it dealt with those children that had challenges with learning and were difficult to handle. I could read only a few pages a day and after a while I noticed, that I had a special interest in children with learning difficulties. In the afternoon I used to help students that had issues in grasping subject matters, like grammar and mathematics, with some extra after school hours. By doing this all, it triggered in me even more clearly to ultimately discover my passion for the children that have learning disabilities.




In those years there were no schools for special education in Curaçao. Through the European Funds the construction of the schools was taken place around 1966/67 and during those years special education was introduced in Curaçao. In 1968 George and myself went to Holland and after a vacation, George started studying at RUGroningen in september 1968 as we planned it. I wanted to work as a teacher and I got spotted and recruited by the director Mr. Tiddens of the Van Liefland school, a special education school, and shortly after that, I started working as a teacher. Things just happened to me synchronistically. Because Mr. Tiddens had a brother in law, that had been sharing enthusiastic stories about his time when he lived in Curaçao, Mr. Tiddens immediately contacted me as he saw my name on a list, that I was from Curaçao and when we met, we immediately had a click. I came as a substitute teacher at this school offering special education as the youngest teacher at that time. As I started to work there, Mr.Tiddens appointed me in a committee organizing the 100th anniverary of the school, as he also just like Mr. Hermans in Curaçao, recognized my organizational talents.


How was your experience when you got back to work in Curaçao as a special education teacher?
During my vacation in 1971 to Curaçao, I wanted to see my family again, I visited some of the schools offering special education in Curaçao. I went to a LOM school directed by Glenda Wilsoe. When I went back to Holland, in 1971 I started doing Ortho Pedagogy with a specialisation in children with a mental disablity at the University of Utrecht, while we lived in Groningen. In 1973, within the 5 years we planned to stay in Holland, I got my second Masters degree. Again I felt connected, although I was pregnant, I was very fortunate enough to go as a trainee to an orthopedagogical Institute during 3 months period in Paterswolde. There I met Prof. Wilhemina Baldergroen, which made me feel so connected again. I was interested in children that had challenges with language issues like dyslexia and I got to learn and get acquainted with lots of assignments and materials, that I coud use when I went back to Curaçao. It was then, that I definitely identified my passion for children with special educational needs and I graduated with the highest honors.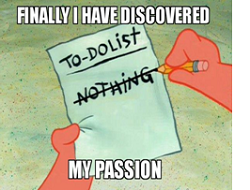 In 1973 Desmond was also born and George got a job as a teacher at MIL as of the 1st of September. As we were back in Curaçao, Maria Liberia-Peters approached me as she was working then as an official at the RK schoolboard. She made a pitch to recuit me and as Desmond was recently born, I only agreed to accept her offer, after I arranged a solution for the daycare of Desmond. I didn't want to leave him on his own during long lapses of the day. As I accepted the job offer to work at a school for special education, I was appalled at what I encountered. They had just split the students in good students and what someone told me were "the scum students." This triggered me even more. I got the responsibility over these students. And the books that were left as school equipment and material were outdated and totally not in sinc with the needs of these students. All this then hurt me deeply. I was ready to fight for these students. For example there was this boy that fought or looked for a fight everyday. I started approaching him with love and as time went by he changed. These students need love. I know that it works. We were fortunate when the school where I worked was later moved to Koraal Specht as a special school that was build from European Funds, the Evoniusschool. Within short in 1975 I was appointed director of this school and had a team with the necessary background and preparations, to handle special education children or if they hadn't I took care that those teachers that had no special degree had an opportunitiy to upgrade their knowledge and skills levels. As this was a new school I had this unique one time opportunity to select the whole inventory and equipment of this new school. This was my golden opportunity to choose for the school "senso motoric equipment" and inventory that was based on what I have learned from Prof. Bladergroen. I chose and introduce all the different aspects needed in a school for special education. Again I was connected and the good things kept coming in my life. At times in the beginning of my carreer, I had to put up a fight against Frater Aurelio and Mrs. Vigdis Mensing Jonckheeer of the RK-Schoolboard, but after some years we became best friends. But after 25 years in 1998 I decided to stop working.

We had teachers in our team and all had done some kind of study that would help them to handle children with special needs; we had monthly teammeetings where we would discuss issues from an ortho pedagogical and ortho-didactical points of view and every student was discussed in these meetings. After I stopped being the director of this school, all of this stopped and there are no special opportunities for teachers to upgrade their knowledge in special education, we have a lot of teachers now that don't have the necessary educational background to teach on these special education schools and this is a pity for Curaçao and all these children.

Could you share with us some of your educational background and past professional experiences?
I finished my high school at the MMS at the Maria Imaculata Lyceum; I hold degrees to become a schooldirector; I have 2 master degrees, one in pedagogy and the other in ortho pedagogy. After being appointed in 1975 as schooldirector I followed a management course that convinced Vigdis Mensing-Jonckheer to also send some her staff at the RK-schoolboard to management courses.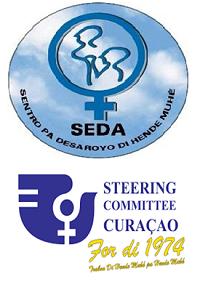 How did you get involved in SEDA and the Steering Committee Curaçao?
In 1974 I was approached by the Maria Liberia-Petersagain to come, join and to present this time to a group of business and women professionals in Holiday Beach. I addressed an issue during that event on "How it felt to be breadwinner (wage earner) for 5 years while my husband was studying." This same group in 1974 decided to form an organization on the Woman's day. As it was one year before the first International Woman's day in 1975, I ended up in their board and we decided to start a federation, the Steering Committee, of all the different organizations of woman in Curaçao and later in the Netherlands Antilles. We had lots of meetings during that year as Steering Committee Curaçao. Stella Oosterhof became the first president and I became the second one from 1977 – 1979, the year of the woman. In that year we organized an educational fair in a time where there were no deans (career counsellors) and there was no clear idea of what the needs of the labor market exactly were. The commissioner of Education at that time Mr. Willy Franco used our list to allocate scholarships to students during those years, and career counsellors became normal afterwards in Curaçao. Basically I had a good understanding with the RK-School board represented by Father Aurelio in those days.

After he retired, Father Aurelio visited Curaçao one time and he wanted to visit me. When he came by to see me, he said: "We have had a good relationship and when we had our differences of opinion it was always for the good cause." 2 weeks later when he was back in Holland and passed away, that was a strange farewell, don't you think? I always could address issues with him that I considered out dated and at times we had our differences of opinion, but we worked out our differences and I respect him for that. It was his vision and idea to bring all school boards in one foundation and together develop new curriculum and school equipment and school material. Basically he was the father of Fundashon Material ps Skol (FMS).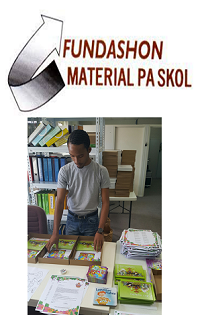 When and how did you start at FMS?
In 1998 I stopped as a school director and I wanted to experience what it meant to be at home and just do nothing. But then again Maria Liberia-Peters approached me now as the acting lieutenant governor of the Island territory of Curaçao this time. She told me, that she wanted me to help out and develop a new structure for FMS as the old board all members had stepped down, because of problems they had with a political leader in those days. Within 3 months I developed with others a new structure for FMS. George and I were planning to go to India shortly after these 3 months to visit an UNESCO conference on value education . When the 3 months were over they asked me to become director of FMS, which I accepted.
I was director from 2000 till 2005. I accepted not before we invited Roxanna Wanga to join us in our visit to India, which was possible as George through fund raising arranged the tickets and the costs of her stay to India. The government didn't had the funds to finance this. After our visit Roxanne and Lucille Felipa made the book: "Balor di tin balor."

When I stepped down as director in 2005 we had made all the equipment of Funderend Onderwijs for the first cycle, we had trained 60 people, so that they could be able to develop curriculum in papiamanto and in colours, we had given workshops, over the 8 subjects taught at school. We had taken the first baby steps and in august 2002 the first boxes presented as a toolbox were distributed in a Loko Loko bus with the commissioner of Education and all the different directors of the different institions that were involved, so this was a big memorable happening. SGE would take care of the capacity building, FIDI would be in charge to promote innovative teaching methods, FPI would be in charge of papiamento and DOS would be the administrative organization. The funds for the next phases of the Funderend Onderwijs the 2nd and 3th cycle where available. And then the momentum stalled after that. In 1-1-2005 there was a mid-term on the 2nd and 3rd cycle, and after that those whom were sceptical of the changes gain ground again and suddenly almost all started to go back to the old theather style of classrooms just like the old times, the biggest schoolboard RK-schoolboard stepped out of FMS, they restarted with introducing dutch at some of their schools while the intention was to gradualy but surely introduce edaction in 4 laguages.



What was a defining moment in your life?
This period was a very painful and defining moment to me. We regressed backwards and went back to VSBO and that is when I started to develop an alternative techno future school at SEDA, because I don't want to give up. This, we do this in collaboration with Techni Venturi from Holland. We work with drop outs and teach them so that they can earn certificates and give then a second chance, with certificates as handy-man that are also recognized in Holland in 5 areas at level 1.

What needs to be done to regain momentum for Funderend Onderwijs?
All the different schoolboards and entities need to connect again and align back to get on the same page with the same vision and then we can get back on course with Funderend Onderwijs with her 8 subjects taught areas. It is only now in 2019 that there is talk again of the law to make the 3rd cycle of Funderend Onderwijs possible. It is still possible.




What is your BIG WHY or driving motivation to be whom you are right now?
All the gifts, benefits and blessings of being the oldest child in my family when I grew up is my BIG WHY. I wish this for all children in the world.
I want to share and give, it back, I love children. All children, but most of all those that were kicked and shoved in their lives. I don't want to see this society being drawn into a downward spiral.

How are you trying also to keep up with your personal knowledge and skills levels?
I am Life Long Learner, I read a lot, go to workshops and teach a lot. This has been my life, life long learning. I have Masters degrees in special education; I have studied human values.; NLP; theology from 1886 till 1990 at the UNA; I have studied the adult education school of thought of Poulo Frere in Brazil; Theology of liberation (Leonardo Bof) ; Restorative practices; Tree of life therapy, by Ivonne Sliep and I have developed with others lots of curriculum like "Ken mi ta" KRA for boys and the curriculum for pre-phases of the Technofuture school. I am specialized in Education, Theology and social skills.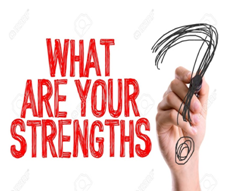 What are your strengths?
My faith, I put everything in GOD's hand and I have a strong self esteem and self worth. GOD has created me to be perfect for my brothers and sisters, the teachers I had whom were proud of whom I have become. These teachers have taught me to have this strong self-esteem and I feel very Carribean culturally. I was also 11 years the womens president of the Caribbean Conference of Churches.

Do you have hobbies or interests that you are also passionate about?
My work is my hobby as you can guess. But I also love gardening and be with my plants. I can totally can get lost in my garden with its orchads.
I love cooking, I use to cook early in the morning before I left for work and I was always welcoming family and friends at home to eat.
On sundays I used to cook for the whole family when I was still living with my mother and father. And I also love sewing. Even how I dress and some say, it is obvious that I love sewing as I combine clothes and I love creating new combinations of what I dress.

If you as Meyrtha would meet a stranger in the bus (let say in Holland or the US) and they would ask you to introduce yourself what would you answer?
I am Meyrtha Leetz Cijntje and I have two sons and three grandchildren. I am a teacher in all my vains and I share happiness with others. I will never introduce myself with the different functions I have.

How would you describe Meyrtha in one word or one sentence?
Service and structure. Structure is important in a class room and in a family. A child with some kind of deficit needs structure.

Whom are the persons that have inspired you the most in your career/person?
Lots of people have inspired me, like the two schooldirectors that I talked about. But also Desmond Tutu, that is why my first son's name is Desmond. Allan Curtain, he was the Caribbean General Secretary and he was very attentive always giving me a present of the place where had been, that was very typically some aspect of my personality. I still have them at home. Arch Bishop Carter of Jamaica, he was like a "father" to me as in the morning when we had conferences, he use to call when we was having an Eucharistical mass in his room for a small group of people and he inspired me to study theology. But last but not least, my husband, he had inspired me a lot as I met him since I was 16 years old in the educational area, Paul Anka fan club during our teenage years and later on his spirituality as he was a very deeply spiritual man, just like his father.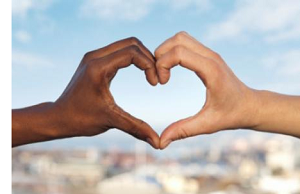 What are some of the challenges, lessons learned, that you have encountered in your life when you ultimately discovered your talents and strenghts?
The funeral of my father. I saw so many people at the church, you could hear a needle fall. I did some studies after my father's passing away and I reconstructed my ancestors with the name "Cijntje" back to the time, when one of my ancestors was a slave. As I shared this information with all those interested, this was highly appreciated by the families and it made many of them very happy. That was a special time for me, as my father was the eldest of his family. I was grieving for quite some time wearing black clothes, until a colleague of mine talked to me and asked me why I was still wearing black, suggesting me to let go of my father. That night, I had a dream where I saw my father standing in a row to receive the Holy Communion that I was offering at this mass. When it was his turn, he turned his face away from me in my dream and walked away. The next day I started wearing gray clothes and detached from him and I felt grateful for all he had meant to me and us.

Where do you want to be 10 years from now with your career/life?
I would want to be at home with my great grandchildren. My eldest grandchild would be 28 years old and I would want all three of them, to have achieved their dreams. That is what I look for to experience.
I have been president of SEDA since 1980 and in 2007 we redesigned its make up. We have increased the number of SEDA dependances offering services through our professionals that are well equipped and educated, and with a loving and caring heart for their clients. Now we are also in Koraal Specht for women and families and we want to be strong in enabling youngsters to transform into responsible adults.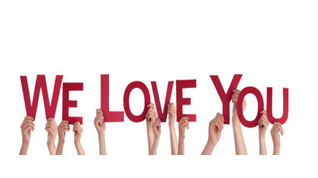 What would you want your Loved Ones, family, friends and others to say about you let's say 10 years from now?
I would want my grandchildren to say: "Grandmother you have given enough, take a break, we love you." I have always been busy in the eyes of my grandchildren, but when needed I was readily available for them.

Tarun one of my grandchildren living in Curaçao, would always ask me to go shopping together, just the two of us the whole afternoon. He recently asked me if I would leave Curaçao, because of the challenges the island is facing. I explained to him all the good reasons why I will not leave. My house, my pension, I have enough to eat and I have a normal live. Where would I go?

I tell all my grandchildren, as they grow up and become a professional, keep giving and sharing. My husband George was like that, always caring and giving. Until his last days in his bed he was thinking on how to anticipate certain developments to take care of me and the rest of the family.




What makes you stay optimistic about the future of Curaçao?
I strongly believe in grass roots organizations. This was btw also the vision of the late Father Amado Romer. He believed in cooperativism and the power of grass roots organizations. He inspired me a lot. He once said that grass root organizations of which SEDA under the guidance of Steering Committee was one of them, according to him has the professionalism to help people to address their needs by the services they offer to women and families in different areas on the island. I share his beliefs in grass root organizations and that is why I am optimistic about the future of Curaçao.

I don't believe in this school of thought that believes that it is the economy that is going to change our country for the better. I have been in the different Carribean Islands and I was, and I am still impressed by their level of self worth and autonomous thinking. I believe that this should be an example for us in Curaçao, instead at looking for all solutions to Holland, maybe we should look more at regional "best practices" for practical readily applicable solutions for Curaçao.




Recently on the 15th of June, we have met Andrew and Becky Lines from Austalia at a SEDA event and we liked their approach the so-called Rite Journey. We from Share2Uplift are very interested in exploring collaboration possibilities base on our phylosophy to connect dots, align efforts to create impact in our society. So we will get back to you on this subject matter. How does this fit in your approach to change mindsets in Curaçao?
Well, we have been doing some work in this field as we noticed that there were few practical guide lines to deal with the challenges boys and adult men confront. That is why we developed Konnekshon Real ku Alma (K.R.A.) for boys and adult men, it is about the psychology of boys and adult men and it was developed by the late Nelson Coffie (psychologist), Humprhey Poulino, the late Fridi Martina and myself. Via Andrew and Becky Lines we have started two pilots at two schools Goslinga school and at GOG and we hope that there will be some more spin-offs possible after they have visited Curaçao. Their teacher's guide is very practical and this will be multiplied and distributed to multiply the possible effects of their approach.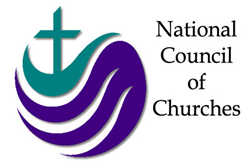 On the 30th of May the was an ecomenical service of the churches of different denomintation at the "Plentji di Postkantoor", to reflect on the events 50 years ago, when Willemstad burned down because of a popular uprising. It was full, it was on National TV and one could sense the unity among those present and on the island. When did you became chair person of the Council of Churches again?
In 2018 I became chairperson again of the Council of Churches in Curaçao. I had been the chairperson before from 1996 – 2000. In that period the government was laying off large numbers (1200) of people and we as SEDA were very involved in the so called "kobibensha"-project via ABVO attending clients on social, psychological, pedagogical and legal issues, those days were very challenging. Now I felt the need to get more involved again, as we are confronting challenging times again.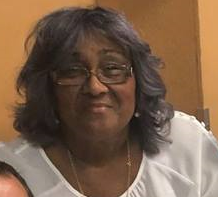 "...During the interview, someone comes in and greets Meyrtha very cordially and he wants to sell Johny Cake. He comes in with his wife, that wants to meet Meyrtha personally as she highly regards Meyrtha and she had seen Meyrtha on TV during the memorial service, that was held on the Plentji di Postkantoor Punda in the morning of 30th of May, 50 years after 30th of May 1969. As they leave after a short while, he blessed Meyrhta and refers to Isaias 310 for her to read..." Meyrtha explains that people follow her and when they come to SEDA they want to drop in and greet her personally, as she has for many years been involved in our educational system and via SEDA also involved in the promoting sound family relationships. ..".

Meyrtha Leetz was and still is an inspiring leader, that works relentlessly in the NGO-sector and the religious/spiritual sector. She has life-long credentials in the educational field, women's right movement and of late has become an avid advocate of sound family life and at her age (born in 1945) is still very active. We love and deeply respect Meyrtha for her continuous commitment and her mindset of "never giving up" and continued effort to enable connections, alignment and tangible impact in mindsets of people in Curaçao via SEDA and as the Chairperson of the Council of Churches in Curaçao. We definitely consider her one of the 250 ethical leaders of our Island and an excellent representative of the NGO-sector and religious/spiritual sector.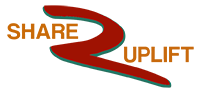 The goal of the core group of Share2Uplift for 2020



As the Share2Uplift movement our goal for 2018 has been to identify 250 ethical leaders (Influencers) to be empowered by 21st century mindsets and are connected and collaborate with one another to create value for the whole of the society. This goal has only been partially met. We now want to reach this goal by the end of 2020. Look at the list of the Influencers we have interviewed or reported on, up to now.




As Share2Uplift we are fully trying to align with this thinking of Center for Curriculum Redesign to promote this agenda in our educational systems and workplace. So, in that sense we fully support any initiative to make our educational system 21st century proof.
Share2Uplift aligners are those that:
– Create an inspiring vision of the future;
– Motivate and inspire people to engage with that vision;
– Manage delivery of the vision;
– Coach and built a team, so that it is more effective at achieving the vision.
These criteria are now being polished.
We also consider these 5 values of the most important ones for Share2Uplift aligners. They are:
• Peace from within;
• Compassion;
• Respectfulness;
• Integrity;
• Responsibility.As we will progress towards this goal we will update you on the progress.
Visit the website for more information.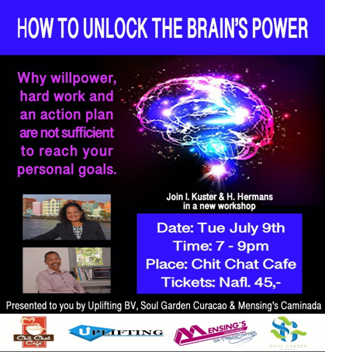 Workshop on the 9th of July
In the series of workshops Haydee Hermans (Soul Garden) and Ivan Kuster (Uplifting BV) will offer this year, we will address the topic: What is holding you back?
Our second workshop of 2019 at the Chit Chat Café at Mensing's Caminada as part of a series of three will be:
"How to unlock the brain's power. Why willpower, hard work and an action plan are not sufficient to reach your personal goals."
This series aims at explaining ways and means to change your mindset and we hope to trigger you, to take the necessary steps to change your mindset and by doing that, change your behavior as long as you are consistent in the actions you take.
So, save the day and we hope to greet you then.
Date: July 9 th
Time: 7 – 9 pm
Place Chit Chat Café Mensing's Caminada
Tickets: Navel. 45,-
Save the day and we hope you will attend.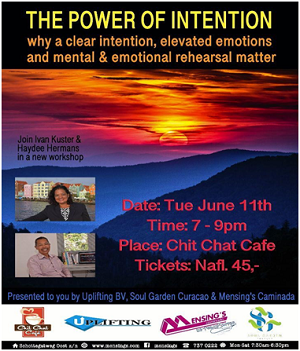 The Power of Intention on the 11th of July
On request we will repeat the workshop "The power of Intention". We will teach you how to formulate and work on your Intention and we will show you and invite you to experience a so-called "group of 8"- type of Intentionality, where your intention can be magnified.
Date: July 11th
Time: 7 – 9 pm
Place Chit Chat Café
Tickets: Nafl. 45,-
Save the day and we hope you will attend.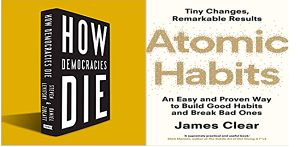 Our next MYM-platform session in July
We would like to invite you to our next MYM-platform session on Tuesday, the 16th of July (3rd Tuesday of the month), where we will present two books:

"How democracies fail", by Steven Levitsky and Daniel Ziblatt and it will be presented by Michiel van der Veur and "The atomic habits", by James Clear to be presented by Ivan Kuster.
Time: 7 - 9 pm.

In "How democracies fail" the authors raised the question if Donald Trump's presidency has raised the question: Is our democracy in danger? Harvard professors Steven Levitsky and Daniel Ziblatt have spent more than twenty years studying the breakdown of democracies in Europe and Latin America, and they believe the answer is yes. Democracy no longer ends with a bang—in a revolution or military coup—but with a whimper: the slow, steady weakening of critical institutions, such as the judiciary and the press, and the gradual erosion of long-standing political norms. Drawing on decades of research and a wide range of historical and global examples, from 1930s Europe to contemporary Hungary, Turkey, and Venezuela, to the American South during Jim Crow, Levitsky and Ziblatt show how democracies die—and how ours can be saved.

In "Atomic Habits" the author will reshape the way you think about progress and success, and give you the tools and strategies you need to transform your habits--whether you are a team looking to win a championship, an organization hoping to redefine an industry, or simply an individual who wishes to quit smoking, lose weight, reduce stress, or achieve any other goal. You will earn how to:
* make time for new habits (even when life gets crazy);
* overcome a lack of motivation and willpower;
* design your environment to make success easier;
* get back on track when you fall off course;
...and much more.

Place: Chit Chat Cafe Mensing's Caminada
Entrance fee: Free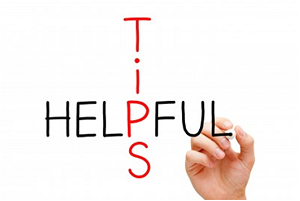 Motivational tips
In this week we focus on purpose as motivational tips. Every day during the week we will upload one of these video links on our Facebook Page.

Discovering Passion and Purpose - Be Inspired - YouTube
www.youtube.com/watch?v=3TpIYXjersM

Purpose (Discover Your WHY) - Incredible Motivational Short ᴴᴰ - YouTube
www.youtube.com/watch?v=_yBwzuVI6sA

What Do You Want To Be Remembered For? - Motivation - YouTube
www.youtube.com/watch?v=eRaTpTVTENU

7 Tips for Living a Fulfilling Life from Brain Pickings Creator Maria Popova - The Atlantic
www.theatlantic.com/video/index/414238/blogger-maria-popova-search-for-purpose/

Finding your life's purpose - Passion - YouTube
www.youtube.com/watch?v=_mLn99CQubI

The Secret To Your Power (David Goggins) - YouTube
www.youtube.com/watch?v=ytSkw9toJ1o
Categories: Influencers, Share2Uplift, 21st Century Mindsets