| | |
| --- | --- |
| Posted on June 17, 2019 at 5:00 AM | |
In this week's blog we will interview Ishwar Offerman; we will invite you to our next Master Your Mind Platform session on the 18th of June (3rd Tuesday of the month); we will invite you for a workshop Functional Fluency on the 20th of June; we will invite you to our next "What is holding you back- series of workshops" titled "How to unlock the brain's power" on the 9th of July at Chit Chat Cafe at Mensing's Caminada and we will share some personal coaching tips in success as video links with you. Every day we will upload one on our Facebook.com/share2uplift page.

Ishwar Offerman: "You can only achieve success at your own pace"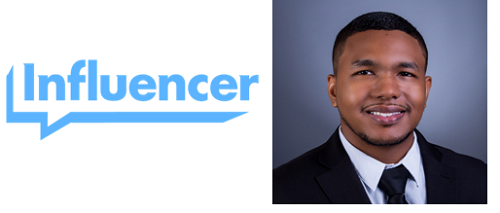 Ishwar, could you share with us some information of your family life?
I am single and I am 24 years old. My parents are still alive and I live with them. I come from a family where I was the only child. My parents at an early age have always supported, encouraged, inspired and pushed me to exceed my limits by telling me constantly, that I can do it or I can always do better and that I should go for it.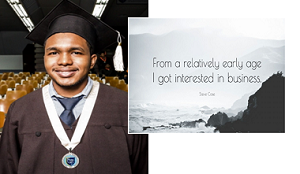 Could you share with us some of your educational background and professional background?
I have always had a broad range of interests in what I wanted to study and I have always been pro-active. So this resulted during my high school years at SKAIH and Peter Styuvesant College I picked the courses of Physics and Chemistriy and later during my VWO Chemistry and Biology and selected them as curriculum. But then I switched to Business and got a bachelor's degree in Business & Economics at UoC. I love Research and I am almost done with getting my Masters degree in Business Management at UoC. I only need to get my thesis finished and approved. In terms of professional experiences, at a very young age, 8 year old, I preferred being involved in the catering business of my mother, instead of going to stay at my grandmother's home to play for example. I did all the different tasks involved in running such a business, from washing dishing and being involved in the kitchen and by doing this, I have build up valuable experiences on what it takes to run a business. During my Bachelor's in Business Economics, I was offering clients to build their websites and do their marketing, as of now I have a build my own client base and while doing this and finalizing my studies, I earned my own income.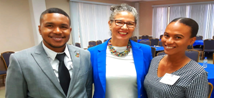 We became interested in interviewing you, as you as the president of JCI Creative Leaders in Curaçao (JCI CLIC) and as a very positive mindset and we read your CV as we were involved in the project of Bianca Neman named "Yu, mi responsabilidat" that held a seminar on the 4th of June at WTC. You were the young professional, moderating a panel of Ministers or representatives of Ministers, as they would pitch how they see the challenges of educating our youth from the point of view of their respective portfolio as a Ministry. Where did this come from, this interest into leadership development and why JCI and not Scouting or any other type of leadership development organization?
Well after high school, I more or less lost my network I use to have of former schoolfriends. And I loved researching and reading on policy issues aimed at problem solving and within that context I was invited by two friends, Aljearreau, he went to Holland later and Guido Rojer whom is one of the current national vice president of JCI Dutch Caribbean and I started to attend JCI CLIC's meeting. I noticed immediately that JCI would give me opportunities to work directly on projects and they were also giving the opportunity to develop leadership skills. working on projects was a means to develop leadership skills. So that made stay with JCI.



You told me that you as JCI are planning, as part of a JCI worldwide strategy to become more involved in the society, you are planning an event to connect and align other youth organizations very soon. It appears to be very similar to Share2uplift is trying to do as a movement. Can you expand a little bit on this?
The strategy of JCI worldwide is based on a 5 points approach:
Impact, Collaborate, Motivate, Invest & Connect.
Everything we undertake will have to connect one way or the other with these 5 points. As local organizations we use this strategy as a tool to solve or create solutions for our challenges. Currently in JCI took notice that, although at some places/countries we were growing, at other places/countries we were were shrinking and on an overall level our membership totals decreased, where we now believe that there are more than 160.000 members world wide associated with JCI. Having less members means that we need to be involved more efficiently to create a real impact in the world, instead of dealing with the same problems in the same way and getting the same sub-par results. We have also noticed that the willingness for volunteerism has decreased, all this made us focus more on collaborate part of the JCI strategy. Focusing on the same issues with a new strategy as the environment where we are working has changed, and this means that we have to change accordingly.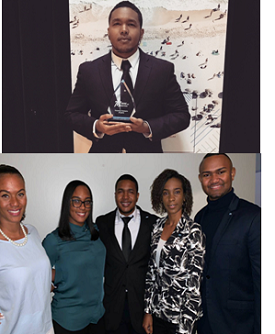 What is your BIG WHY or driving motivation to be whom you are right now?
There are two things that really get me going:
First of all, my mind is always looking for learning opportunities based on problem solving exercises. This I had since I was a child. I really love learning new things, recognize them in real life situations and learn to apply them in real life, so that it works.
Secondly, I love being creative.

What are the challenges that you are dealing with? And how are you dealing with these different challenges you confront?
The labor market in Curaçao is a challenge for young professionals like me entering into the market. It is like a catch twenty two. What I studied for doesn't connect with what the markets needs directly. For certain jobs, I let's say marketing assistant, I am overly qualified and for the senior marketing functions like marketing manager, they tell me, I am underqualified, that is my challenge. I go through all the motions of a job interview, but at the end, they tell me that I lack sufficent experience or the job is not challenging enough for me.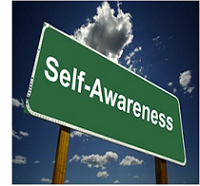 Do you use your inner voice to evaluate when dilemma's show up? How does that work for you?
Well, I have lots of "self-awareness." I evaluate all my actions, constantly evaluating the things that are happening and the interactions I have with other people.

Where did you got this ability yo be so self-aware?
As I am unsure how I did get to become so self-aware, I believe that it originates from observing people as an introvert, listening to people more then any other form of communication.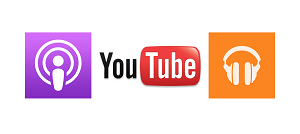 How are you trying also to keep up with your personal knowledge and skills levels?
I have different ways that I learn, but as of late I listen to podcasts. I have 35 podcast ranging from economics, relationships, business, I use them for catching up with news as I don't have time to read books. I also watch YouTube's, like I watch videos about design, cooking etc. I am basically an introvert, I don't appear to be like that at face value, but it took me a long time to train myself. Remember, I was doing well at school, so well that my peers started to trease me and call me a "nerd". Suddenly through my self –awareness skills, I became aware, that I wasn't attracting people to me. So, I decided to start watching lots of comedy standup comedians and study them and how they interacted with other people. I also taught myself, to tell part of some of the jokes they presented and taught myself to react funny back, when I was tacled by others. By focusing on this, I became an ambi vert. It proved to me that with determination, we can achieve results. And there is always room for improvement.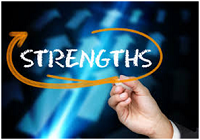 What are your strengths?
Versatility, flexibility, I am a fast learner I am good in creative things and the rational structured planning & organizing of things, basically I am trying to create a balance between both.

Do you have other hobbies or interests that you are also passionate about?
I love sports, as a teenager for example I played football almost everyday. I use to watch a lot of sports on TV, nowadays I am more into jogging. I love my work, I got in to designing and composing music for a while and I made a videos. Basically, I enjoy all creative activities as a hobby.

If you as Ishwar would meet a stranger in the bus (let say in Holland or the US) and they would ask you to introduce yourself what would you answer?
You know, I don't like being on the fore front. Because of my friends whom where extraverts, I got going and got acquainted with others. Now, I have grown in such a way, that if I would meet someone strugling in the supermarket, I would stop and help them in which ever with all the knowlegde and expertise, that I have and as much as I can.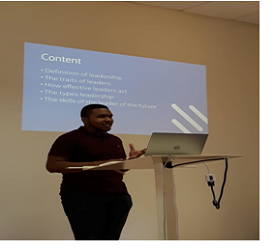 How would you describe Ishwar in one word or one sentence?
"You can only achieve success at your own pace." I always did well at school and I thought I have made it all after I finished my bachelors, but then I had to learn the hard way, that success takes time. Of course you have examples of artists that at a young age are millionaires. When I saw the abovementioned text, it hit home and resonated directly with me. My other lesson learned was: "Never compare yourself with others and just be happy as you follow your own journey."

Whom are the persons that have inspired you the most in your career?
That is hard to say, in fact I have very few idols, but some people I really like for example because of his aura is Roger Federer. Everything he does on and off the court, has class and he behaves like a gentleman. He has luxuries like expensive cars, but he doesn't show off and he is classy.
My grandparents have also inspired me, because of how humble there beginnings. They saved and invested and gave me and my parents such a great upbringing and when they see me on TV, they are proud to see me in my suite, because it shows that I come from a family where I was raised well.

Where they always positive role models or where their also negative role models that you didn't want to identify with?
No, there were also negative role models, but those I would brush off and stay way from.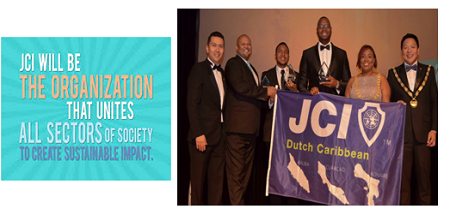 What are some of the challenges, lessons learned, that you have encountered in your life when you ultimately discovered your talents and strenghts? What was a defining moment in your life?
Yes, last year I was part of the debating team of JCI Dutch Caribbean that won in Miami during the JCI conference of the Americas. This was a defining moment as I needed to re-discover something that I knew that I had, but had lost. when I was in the 6th grade at of Kolegio Erasmus. We were required to speech from an early age, until I reached the 6th grade of the primary educational level. As we were singing and performing on stage during "Siman di Kultura" somebody in our group made a mistake and repeated making this mistake one more time and all of us sort of freezed. This had an affect on me, as it undermined my self confidence. And from a fearless self-confident person, not worrying and selling the message I needed to sell, I became an insecure person until last year, after we won the debating championship in Miami.

What was my lesson learned?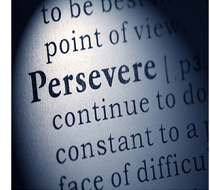 Perservere, never give up, it is a process to work on your self improvement, keep taking steps forward, things are going to change. So releasing this fear was that defining moment. I released a fear that was deep in me.

Where do you want to be 15 to 20 years from now with your career?
Well, that is difficult to say, but I will definitely not be working in a company, I would be a serial entrepreneur. I will have my own company with a thick portfolio of assignments. As I had experienced business at an early age, it will keep call you back to it. I would still be challenged regulary as I don't want my brain to stagnate and I would have build new networks while I was surfing the waves of changes.

What would you want your Loved Ones, family, friends and others to say about you let's say 25 years from now?
Ishwar is a genius, when I hear people say that, I smile because not all people really understand the methods that I am using. "There is method to my madness"



What makes you stay optimistic about the future of Curaçao?
The fact that there are 2 to 3 times more people interested in change and willing to work on these changes, as we have lots of people great in pointing out fingers towards that doesn't work. We still have a long way to go through, but what I see is, that a whole generation is going on retirement soon and this opens up opportunities for new people to enter the labor market and this enables the possibility for more changes to come.

Ishwar Offerman is an inspiring young leader, that works in the business sector, now on the verge of expanding his wings further as an Influencer, as he is implementing a JCI world strategy "to unite all sectors to create impactful sustainable changes in the society" and in that sense this is 100 % aligned with the goals of the share2uplift movement. The new JCI strategy is very similar to what Share2uplift movement tries to accomplish, meaning by connecting dots, aligning efforts, creating impactful changes in all walks of life in Curaçao. We love and deeply respect Ishwar for his genius and commitment to create big impacts in our society in Curaçao. We definitely consider him one of the 250 ethical leaders of our Island and an excellent representative of his generation that continuously works at influencing people's mindsets for the better, especially focused on leadership development and a representative in the business sector of our society.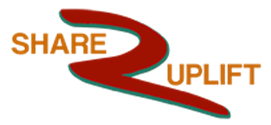 The goal of the core group of Share2Uplift for 2020



As the Share2Uplift movement our goal for 2018 has been to identify 250 ethical leaders (Influencers) to be empowered by 21st century mindsets and are connected and collaborate with one another to create value for the whole of the society. This goal has only been partially met. We now want to reach this goal by the end of 2020. Look at the list of the Influencers we have interviewed or reported on, up to now.



As Share2Uplift we are fully trying to align with this thinking of Center for Curriculum Redesign to promote this agenda in our educational systems and workplace. So, in that sense we fully support any initiative to make our educational system 21st century proof.
Share2Uplift aligners are those that:
– Create an inspiring vision of the future;
– Motivate and inspire people to engage with that vision;
– Manage delivery of the vision;
– Coach and built a team, so that it is more effective at achieving the vision.

These criteria are now being polished.
We also consider these 5 values of the most important ones for Share2Uplift aligners. They are:
• Peace from within;
• Compassion;
• Respectfulness;
• Integrity;
• Responsibility.

As we will progress towards this goal we will update you on the progress.
Visit the website for more information.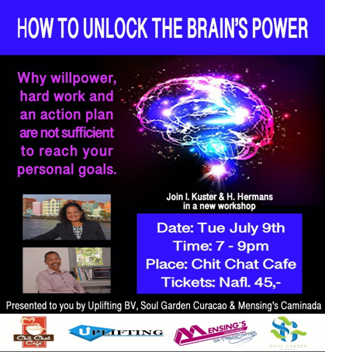 Workshop in July
In the series of workshops Haydee Hermans (Soul Garden) and Ivan Kuster (Uplifting BV) will offer this year, we will address the topic: What is holding you back?

Our second workshop of 2019 at the Chit Chat Café at Mensing's Caminada as part of a series of three will be:
"How to unlock the brain's power. Why willpower, hard work and an action plan are not sufficient to reach your personal goals."

This series aims at explaining ways and means to change your mindset and we hope to trigger you, to take the necessary steps to change your mindset and by doing that, change your behavior as long as you are consistent in the actions you take.

So, save the day and we hope to greet you then.

Date: July 9 th
Time: 7 – 9 pm
Place Chit Chat Café Mensing's Caminada
Tickets: Navel. 45,-

Save the day and we hope you will attend.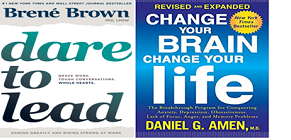 This week Master Your Mind Platform Book Session

We would like to invite you to our next MYM-platform session on Tuesday, the 18th of June (3rd Tuesday of the month), where we will present two books:

"Dare to Lead ", by Brene Brown to be presented by Haydee Hermans and "Change your Brain and Change Your life", by Daniel Amen, to be presented by Ivan Kuster.
What is "Dare to Lead" all about:


Named one of the best books of the year by Bloomberg
Leadership is not about titles, status and power over people. This is a book for everyone who is ready to choose courage over comfort, make a difference and lead. What can we do better? Empathy, connection and courage to start with. Brene Brown spent the past two decades researching the emotions that give meaning to our lives.

How do you cultivate braver, more daring leaders? And, how do you embed the value of courage in your culture? Dare to Lead answers these questions and gives us actionable strategies and real examples from her new research-based, courage-building program Brene writes, 'One of the most important findings of my career is that courage can be taught, developed and measured. Courage is a collection of four skill sets supported by twenty-eight behaviors'. All it requires is, a commitment to doing bold work, having tough conversations and showing up with our whole hearts. Easy? No. Choosing courage over comfort is not easy. Worth it? Always. We want to be brave with our lives and work. It's why we're here.

What is "Change your Brain and Change Your life" all about:

To quell anxiety and panic:
Use simple breathing techniques to immediately calm inner turmoil

To fight depression:
Learn how to kill ANTs (automatic negative thoughts)

To curb anger:
Follow the Amen anti-anger diet and learn the nutrients that calm rage

To conquer impulsiveness and learn to focus:
Develop total focus with the One-Page Miracle

To stop obsessive worrying:
Follow the "get unstuck" writing exercise and learn other problem-solving exercises.
You'll see scientific evidence that your anxiety, depression, anger, obsessiveness, or impulsiveness could be related to how specific structures in your brain work. You're not stuck with the brain you're born with.

Date: 18th of June,
Time: 7 - 9 pm sharp
Venue: Chit Chat Cafe at Mensing's Caminada.
Entrance: Free
Click to attend.



Recommendations: workshop Functional Fluency
Are you ready for more clarity, ease, zest, vitality, resilience and authenticity in the present moment? More efficiency, communication, influence, impact and connection? This event will trigger you to change your perspective, your behavior and therefore your outcome on all levels of your life.More info on A Functional Fluency Experience!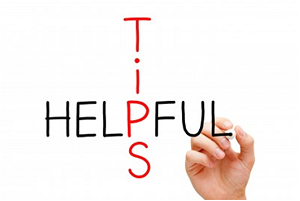 Motivational tips
In this week we focus on success as motivational tips. Every day during the week we will upload one of these video links on our Facebook Page.

The success cycle TONY ROBINSON - YouTube
www.youtube.com/watch?v=qm8zZ6fs62c

Small Steps Make Big Changes | Jack Canfield - YouTube
www.youtube.com/watch?v=QllaabbFTm0

The Motivational Success Story of Oprah Winfrey - From A Girl Without Shoes to Billionaire - YouTube
www.youtube.com/watch?v=kWAKgef3Ytk

Dr. Joe Dispenza Explains How We Are Programmed by Television - YouTube
www.youtube.com/watch?v=XK_y1Dsg4iE
Are Your Daily Habits Killing Your Chances Of Success? | John Assaraf - YouTube
www.youtube.com/watch?v=ALQ0_D8qzGM
A Clip from Brené Brown's TED talk - The Power of Vulnerability - YouTube|
www.youtube.com/watch?v=4Y9aqT0L3TI
Categories: Influencers, 21st Century Mindsets, Master your mind - Bookclub sessions