| | |
| --- | --- |
| Posted on May 6, 2019 at 10:00 AM | |
In this week's blog (6th – 12th of May) we will interview Randal Corsen; we will invite you for our next Master Your Mind platform session on thre 21th of May and we will end with some peronal coaching tips as video links. Every day we will upload one of these video links on our Facebook.com/share2uplif page.

Influencer Randal Corsen, passionate and dedicated




Randal, could you share with us some information of your family life?
I am married and I have 2 children. My parents are still alive and always were very supportive and I have 2 other younger brothers.

As a representative of the Arts and Entertainment sector could you share with us some of your educational background and past professional experiences?
After I have finished my VWO at Radulphus College and attended "what used to be in the past the first grade and second grade" of the Conservatorium at Tilburg. Nowadays this curriculum has changed in what is now called a Bachelor's and Master's degree. But in those days the first grade authotorized you to be a music teacher, as I was taught didactical and methodological approaches to teach. The second grade the bar was raised basically. So I started my career as a teacher at Tilburg, Oosterwijk and later on, at the conservatoriums at Tilburg, Amsterdam, Utrecht. I also offered some workshops and masterclasses and during my studies I started performing.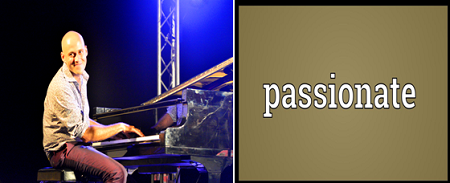 Do you employ employees or do you work with a network of business owners (a ZZP-er)?
I am a free-lancer and I have worked for years with other artists for example Izaline Calister for short periods or at times longer periods. I also still am a teacher, not for so many hours, but that is how I work.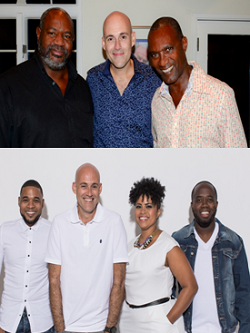 Whom are the artists that you collaborate with the most?
That depends, I have worked quite some time with Izaline Callister; I have worked with Tania Kross, Ronald Snijders and with Eric Calmes and Pernell Saturnino as a trio. Check at the end of this interview for some interesting details.

And what is the value that you add to them? For example this year "Dibo" Gilberto Doran won the Tumba festival and from the outside it appears that the collaboration with you had brought him to a different level as an artist, is this a correct?
First of all, there needs to be a click, a connection, with the other artist to start with;
Secondly, as I have been trained to be a teacher, I am very skilled in being able to see the talents/strengths of other artists. I am grateful for this because one needs to be trained solidly to master this ability. So, when we collaborate, this comes in handy as this is very helpfull, as I know where to push more to get the better part of our synergistic collaboration, like with Izaline and Dibo Doran. I have this rare skill, that is taught at the Conservatorium, to be a teacher.
The ability to be able to take a step back and then evaluate the collaboration and assess what works best for the whole. Remember, once we are on stage, we are in fact totally equal partners in the collaboration. You just can't dictate what needs to be done by your colleagues, it isn't like playing a cassette or so. And I am very respectful towards those I work and/or collaborate with, this results in great artistic performances.

You have also released albums?
I released a couple of albums as a solo artist, but I also collaborated on many other releases as a sideman, producer, arranger, composer.
See at the end of this interview we have mentioned some derived from Randal's extensive CV.

Are you focused on the local entertainment market or are you also involved with markets beyond Curaçao?
These days I am more focused on the local market. To be succesful in the foreign markets you need to be very pro-active and assertive. You basically have to be your own manager, pr-agent, you need to be skilled in al these different areas, you need to be active on Facebook/ Instagram/ Tou tube, but even for the Curaçao market this requires lots of efforts and assertiveness. So this limits my ability and willingness to be as assertive as it requires to be, in the foreign markets. I do maintain a network, a link with Holland, like participating as a musician in a series of concerts in the Concert-gebouw in Holland last year and I am already booked for next year and I just came back from a week in Surinam together with Izaline Callister. Just before that, last month I was in Columbia together with Dibo Doran. On the local market in the months before the Tumba festival and now as we are entering the Mother's day week-end, I am fully booked and busy, so that is the upside. But there is also a down-side to this busy schedule. As an artist and musician I am of the opinion, that I need to apply continous learning by mostly practice. This requires time. If you don't do this as an artist, you get stuck at a certain level. As an artist I am very passionate and dedicated about my work. Because of my dedication to the level of performance that I want to offer, I even at times, choose for less assignments to free up time to practice.

At what age did you start being involved in music?
I started taking piano lessons when I was 9 years old.

Where you also interested in other instruments or was the piano always your passion?
I also got lessons in playing guitar, even at a certain time played a rock guitar during the time at school when I was at Radulphus, I once bought a saxophone, played some percussion and played the drums, just to get a feel of what it is all about, as I needed this experience to write some music for these instruments as a composer. I needed to know what was and wasn't possible on these instruments. It isn't necessary to be able to play an instrument to compose something for these instruments, but it is imporant to know what is and what isn't possible on these instruments.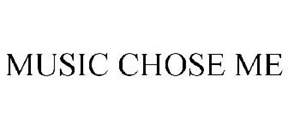 What is your BIG WHY or driving motivation to be whom you are?
Well I can't do anything else that offer my music. Well that is joke, a negative motivation, but I would re-phrase it like this: "I didn't choose music, music chose me."
On the one hand, I have something to offer with my music in this world. When I am playing and I am "in the Zone", I feel so confident. I am then fully concentrated and I don't need to think. I am then so connected with the music, that I can communicate through my music.

But on the other hand, I am not playing my music to entertain people. When I play my music, I play my own music and those whom love it, will appreciate it. When you are in entertainment, you choose to satisfy people's expectations. But as I see it, in arts, the artist offers to those listening what he believes in. It is for the artist a sort of "take it or leave it". I don't want to sound like I am playing solely based on my mastery of the techniques. I want to also be able to improvise, overcoming the limitations that any instrument has. That's the challenge. Music is based on harmony, melody and rhythm. The melody comes first. The real challenge is to get the melody out that you want to get out. Through teachers you can learn the estetics of music. Once you have mastered the basic esthetics, you can experiment and create. Like if you want to play Jazz, you have to know how to play BeBop, you need certain mastery of certain basics. If not, you can't reach a certain level of play. And I want to reach that next level, always. I gives me so much fulfillment.

Will the human factor in the creation of music be replaced by algorhytms in the future?
Well, I belief that algorhytms and more complex compositions are like comparing food from MacDonald and "fine cuisine" for the lovers of the "fine cuisine". It is a litte bit sad, that some aspects are being substitued by algorhythms and (mis)used by Big Business industry and some audiences adore it. But I still belief in the supremacy of the human being in the more complex compositions of music.

How do you get in a creative mode to compose new music?
Well, inspiration is something very abstract. For me, it is a combination of factors and circumstances. I usually collect moments of inspiration. And sometimes it flows and sometimes I have to labor and in the end still be very happy with what was composed. So it varies, but composing music is still a craft and in a sense something very abstract.

What are the challenges that you are dealing as an artist and entrepreneur? And how are you dealing with these different challenges you confront?
Well I keep my focus on the local market in Curaçao, that is overloaded, but I am offering something that keeps me relevant in the local market and by doing this add value.

How are you trying also to keep up with your personal skills?
I listen to music and practice a lot, for example of late I listen and practice on music composed by Johann Sebastian Bach. He has been one of the founding music fathers of western (classical) music. I also like to play and practice on music composed by Chopin. And this keeps me sharp and creative.




What are your (other) strengths?
People tell me that I am good in my leadership skills. I have noticed, that I am not so good at being a side man. My fellow musicians that I collaborate with, like working with me, as I am very clear in what I want. As a leader, it is an obligation to be very clear, be respectful towards other musicians , be able to manage my ego, be adaptable and even when I get angry still be correct. I let people be, whom they are and I am still able to make them become and feel like a valuable member of the team. Because I judge them for what they can do, not for what they can't do.

Do you have hobbies or interests that you are also passionate about?
I used to love reading. But of late, I don't have any hobbies. I don't feel that I have empty moments though, as I am so busy.
Well.... maybe playing and practicing classical music, if you consider this another way to get lost in my personal "bubble". Yes, I would consider training and playing classic music a hobby of sorts.

If you as Randal would meet a stranger in the bus (let say in Holland or the US) and they would ask you to introduce yourself what would you answer?
I am a musician, composer, pianist and music teacher.

How would you describe Randal inn one word or one sentence?
Passionate and dedicated.

Whom are the persons that have inspired you the most in your career?
A lot of people, but maybe one that stands out is Keith Jarrett and maybe also the Portuguese author Jose Saramago, who have won a Nobel price for literature. He has a rather challenging style of writing and sets his bar high. I can resonate with that, because as a reader he takes you seriously and challenges you.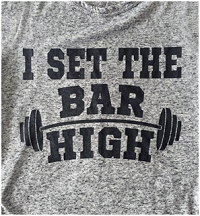 Are you a person that also sets the bar high?
Yes. that is right. My music is not the easy listening, the middle of the road type of music. I am dedicated and as I said before, I offer my music as I feel like I should do it as an artist.

What are some of the challenges, lessons learned, that you have encountered in your life when you ultimately discovered your talents and strenghts? Or What was a defining moment in your life?
Yes, there was a time that I was doing too many things at the same time, I overstretched myself. This affected the quality of what I was offering. I have learned to never underestimate the place where you are performing as a musician. You never know when it matters, because there only needs to be one person in the audience, that can sense the difference and it will cost you deerly. That is why I refuse to go nowadays to play at activities, that I don't like to play. Because I know myself, that when I am not motivated, I can't deliver quality according to my standards, so I pass on these oportunities.

Where do you want to be 10 to 15 years from now with your career?
I still want to be "relevant" and be able to influence people from different age groups.

What would you want your Loved Ones, family, friends and others to say about you let's say 20 years years from now?
A little bit crazy, my children tell me that even now. Dedicated to his family.

What makes you stay optimistic about the future of Curaçao?
Well meeting people that are optimistic about the future of Curaçao for one.
At times it is a little bit challenging to stay optimistic, but I am seeing fruitful collaborations with other artists and musicians, that are totaly contrary to the "me first and me only culture". I still meet people whom are doing their work as an artist and are not doing this only for the business just to be able to ride a bigger car. I meet people that are ambitious to reach further and become their best selves, not only for their own bottom line and own pocket. I am meeting more of these people.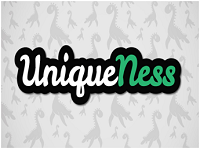 Is there anything else that you would like to add?
Yes, I firmly belief that we should focus more in Curaçao in what makes us "unique" in our artistic expression when we present ourself to the rest of the world, which also includes our native language "Papiamentu".

CV
To end this interview here is some information from Randal's extensive CV, his releases and some of those whom he had worked with:
• 'Evolushón' (2004 received the Edison Jazz Award (the Dutch equivalent of the Grammys).
• 'Corsen plays Corsen' (2005), on which you performed compositions by your great-grandfather Joseph Sickman Corsen (1853-1911), who was a composer of Antillean Classical music.
• 'Armonia' (2006)
• 'Dulsura di Korsou' (2008 )
• 'Symbiosis' (2013), for which he received another Edison Jazz Award nomination.
• Randal have performed on many important venues and festivals in the Netherlands, Italy, Poland, Latvia, Lithuania, London, Colombia, Belgium, Mexico, Nicaragua, Guatemala, Cuba, Curaçao, Bonaire and Aruba.
• In 2013, just after moving back to Curaçao, he was one of three winners of the Boeli van Leeuwen prize, one of the most prestigious awards presented by the government of Curaçao for his contribution to Curaçaoan culture with his opera 'Katibu di Shon' (Slave and Master), which he composed for mezzo-soprano Tania Kross, with a libretto by Carel de Haseth. The Opera premiered in the Netherlands in 2013.
• In 2014 Randal composed the original score for the feature documentary 'A Shtetl In The Caribbean', directed by Sherman De Jesus (Memphis Film / NPO).
• Randal received high praise for his work as musical director, soloist and arranger for Antillean music projects with the acclaimed Metropole Orkest, and for his collaboration on the first three albums by vocalist Izaline Calister and the debut album by mezzo soprano Tania Kross.
• In 2016 Randal founded the Randal Corsen Orchestra, a 16-piece band featuring the talented vocalists Dibo D, Rich Pieter & Yumarya Grijt. The RCO released it's first original singe 'Henter aña den paranda' in november 2017.• One year later RCO released it's second single, the number one hit 'Dushi Sintimentu' Randal is also the arranger of 'Korsou ta den su gloria', the tumba by Dibo D that won the prestigiouts Tumba festival in Curaçao in 2019.
• In May 2018 Randal received the Cola Debrot Award, the most prestigious award.
Photos by Randal Corsen.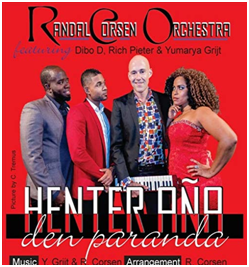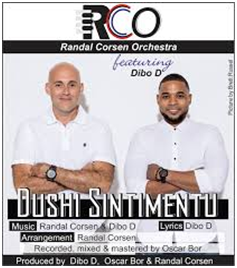 More info on:
.facebook.com/randal.corsen
www.instagram.com/randalcorsen/
Music:
Videoclip: Dushi Sintimentu by RCO feat. Dibo D (2019)
youtu.be/IJSOzWJEYTY
Videoclip: Korsou ta den su gloria by Randal Corsen x Dibo D (2019)
youtu.be/K1xQ_L4gz5Y
Videoclip: Henter Aña Den Paranda by RCO feat. Dibo D, Rich Pieter & Yumarya (2017)
www.youtube.com/watch?v=YJYs9qUtTx4
FULL CONCERT: Randal Corsen Big Band Live in Concert (2016)
www.youtube.com/watch?v=tWm44aw_U7c&t=34s
JAZZ & LATIN-JAZZ LIVE FOOTAGE: Randal Corsen 'Symbiosis' live in Curaçao (2013)
www.youtube.com/watch?v=Vxf1MfdAooo

DUTCH TV: Randal Corsen quartet featuring classical guitarist Marlon Titre on Dutch TV (2010)
www.youtube.com/watch?v=IIGQ85N4WaI&feature=related

LIVE FOOTAGE: Randal Corsen group featuring Roy Hargrove and Horacio Hernandez at North Sea Jazz, Rotterdam (2010)
www.youtube.com/watch?v=zAqsG2sITv8

LISTEN Randal Corsen trio feat. Eric Calmes & Pernell Saturnino live in Curaçao - 2018
www.youtube.com/watch?v=3AnfxElWFDU

'Baranka' - Randal Corsen 'Symbiosis' live in Curaçao (2013)
soundcloud.com/rcorsen/01-baranka-randal-corsen

Un Dia Nobo by RCO feat. Rich Pieter (2019)
soundcloud.com/rcorsen/un-dia-nobo-rco-feat-rich-pieter
As the core group of Share2Uplift we love and deeply respect Randal Corsen for his passion and dedication for his craft as a musician, composer and pianist, to be the best he can be. We respect him for his leadership in the arts sector creating value by collaborating with different local and international artists. By doing this he is continuously creating "unique" musical value for local and international audiences. We definitely consider him one of the 250 ethical leaders of our Island, that continuously works at influencing people's mindsets for the better especially in the arts and entertainment sector of our society.



The goal of the core group of Share2Uplift for 2020



As the Share2Uplift movement our goal for 2018 has been to identify 250 ethical leaders (Influencers) to be empowered by 21st century mindsets and are connected and collaborate with one another to create value for the whole of the society.This goal has only been partially met. We now want to reach this goal by the end of 2020.
Look at the list of the Influencers we have interviewed or reported on, up to now.

As Share2Uplift we are fully trying to align with this thinking of Center for Curriculum Redesign to promote this agenda in our educational systems and workplace. So, in that sense we fully support any initiative to make our educational system 21st century proof.
Share2Uplift aligners are those that:
– Create an inspiring vision of the future;
– Motivate and inspire people to engage with that vision;
– Manage delivery of the vision;
– Coach and built a team, so that it is more effective at achieving the vision.
These criteria are now being polished.

We also consider these 5 values of the most important ones for Share2Uplift aligners. They are:
• Peace from within;
• Compassion;
• Respectfulness;
• Integrity;
• Responsibility.

As we will progress towards this goal we will update you on the progress.
Visit the website for more information.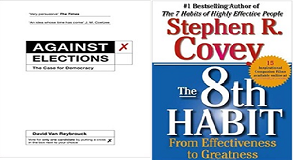 Master Your Mind Platform Book Session
The next Master Your Mind Platform session will be on the 21th of May

We would like to invite you to our next MYM-platform session on Tuesday, the 21st of May (3rd Tuesday of the month), where we will present two books:
"Against elections", by David Van Reybrouck to be presented by Michiel van der Veur and "The 8th Habit", by Steven Covey, to be presented by Haydee Hermans.

What is "Against elections" all about:
Fear-mongering populists, distrust in the establishment, personality contests instead of reasoned debate: these are the results of the latest elections. In fact, as this ingenious book shows, the original purpose of elections was to exclude the people from power by appointing an elite to govern over them. Yet for most of its 3000-year history, democracy did not involve elections at all: members of the public were appointed to positions in government through a combination of volunteering and lottery. Based on studies and trials from around the globe, this hugely influential manifesto presents the practical case for a true democracy – one that actually works. Urgent, heretical and completely convincing, Against Elections leaves only one question to be answered: what are we waiting for?

What is "The 8th Habit" all about:
Today's new reality requires a change in thinking: a new mindset and a new skill-set—in short, a new habit. The crucial challenge of our world today is this: to find our voice and inspire others to find theirs. It is what Steven Covey calls the 8th Habit. The 8th Habit is the answer to the soul's yearning for greatness, the organization's imperative for significance and superior results, and humanity's search for its "voice."

Date: 21st of May,
Time: 7 - 9 pm sharp
Venue: Chit Chat Cafe at Mensing's Caminada.
Entrance: Free
Click to attend.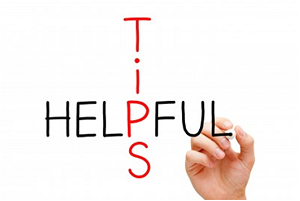 Motivational tips
In this week we focus on different motivational tips on school of thoughts of Bruce Lipton. Every day during the week we will upload one of these video links on our Facebook Page.

THIS WILL BLOW YOUR MIND! Dr. Bruce Lipton Shocked The World With His Discovery - YouTube
www.youtube.com/watch?v=KpNZoowANNU

Bruce Lipton, PhD - A Short Perception Test - YouTube
www.youtube.com/watch?v=IrfKcUvgPJY

YOUR SUBCONSCIOUS MIND- Bruce Lipton - YouTube
www.youtube.com/watch?v=_w6ijrlZE7E

"WE HAVE BEEN PROGRAMMED TO HAVE 2 LIVES" - Bruce Lipton (An Eye Opening Speech) - YouTube
www.youtube.com/watch?v=9EStexW84Fo

THIS WILL LITERALLY BLOW YOUR MIND! Bruce Lipton Shocked The Audience With This Story! - YouTube
/www.youtube.com/watch?v=vxI7i-ycyG8

The Power of Belief and Bruce Lipton - YouTube
www.youtube.com/watch?v=nac3G1Qa3H0
Categories: Influencers, 21st Century Mindsets, Master your mind - Bookclub sessions