| | |
| --- | --- |
| Posted on April 22, 2019 at 4:30 AM | |
In this week's blog we will interview Sherviliano Frans, we will invite you to our next workshop "Where will you be 5 years from now?"; we will invite you to our next Master Your Mind-platform session on the 21st of May and we will share with you some video links as personal motivation tips on "Consistency". Everyday we will upload one of these video's on our Facebook.com/share2uplift page.

Sherviliano Frans, ambitious, youthful, joyful and fun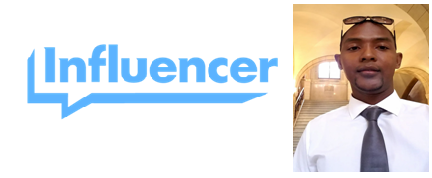 Sherviliano, could you share with us some information of your family life?
My mother and father are still alive; I am living with my mother. I have 4 half-brothers from my father side, no sisters.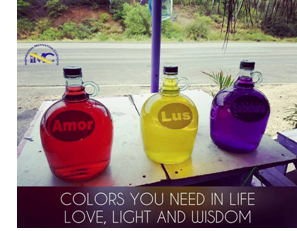 We became interested in interviewing you as we belief that you are sharing positive quotes via your social media outlets and we came to know you via a joint friend Lucio Gallardo. Can you tell how this all started?
Yes, I founded Inspiration Motivation Curaçao (IMC) in 2016. Via my social outlets I share positive messages combined with pictures I take. In fact, I started writing these quotes to inspire mainly those family and friends that are dear to me. Since I wanted to wish them a good day. As time went by, this has grown into a page. The group I am reaching, has gradually grown overtime, as I didn't limit my reach to my Loved Ones only. I can reach about 18.000 people now via facebook just by posting a picture of some scenic view in Curaçao accompanied by an inspiring text.

I started writing around 2012 as I also use WhatsApp to spread my quotes and images. I can remember this clearly, as I visited the World Youth Day in 2011 in Spain organized by the Catholic Church. Soon afterwards I started writing. I write rather easily and I get my inspiration from life, for example as I visit a place visited by tourists and local people. The moment I am there, I get inspired. I write down a text, add a picture and then I publish it. My biggest challenge now is time, because all the things by myself. And that is a bit of a challenge.
 
.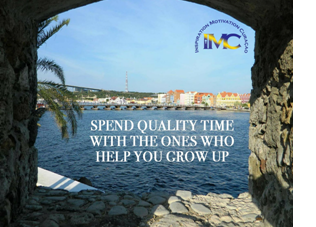 Could you share with us some of your educational background and past professional experiences?
I am an electricien by profession and I have worked for 2 companies, but now I have my own company and I am my own boss. I can work fast and efficient, so I took the decision to start on my own. I do feel the effects of a slow economy these days, as clients are postponing the extra works that they used to ask for and now are only asking, what is strictly needed. And this affects us in a way. It is little bit of a challenge these days.

Do you employ employees?
I have had employees if I have lots of works, but nowadays I do all the work myself.

We have noticed that you are a very busy person, what other activities are you involved?

Well I am also the president of Pro Life Curacao an organization that is an advocate of life and against abortions as unborns also have "the right to live". This is an organization of volunteers. It was founded by the Roman Catholic church.


How did you got involved in this?
I was asked to chair this committee because of my creativity, professionalism and because I am a serious person. I love organizing, managing and love to lead and I am good at this. Whenever I am involved things go well. It aims at creating more awarenes in schools, in "Sentro di barrio's", via Facebook and Instagram witht the ultimate goal to change people's behaviors. We let people share their stories on abortion and aren't happy, that it happened. We continously hear them saying, that if they would have been better informed they wouldn't have done it. And we are getting increasing positive response as we continue are activities. We are very inspired by our efforts to increase awareness in Curaçao on abortion as we experienced this, when we held a "March' (demonstration) on the 24th of March.
We got a lot of support and this will trigger us to increase our awareness programs as lots of people in Curaçao are not aware yet that we exist and know what we offer. We focus soley on "the right to live" and we are "against abortion". But we are also exploring ways to collaborate with other organisations involved in sexuality.
I also started the Skol di Evangelisashon Broeder Pader Flavianus in 2014. We have just finalized our first 5 years anniversary.



Can you expand a little more on this? What are the goals of this school?
Pader Flavianus was a catholic pastor at the parish (= parochie) at Santa Maria, whom always advocated the need for a school that would offer evangelic education to the catholic community of our society. Pastor Curtis, whom now is the pastor of the parish Santa Maria is the spiritual leader of the school.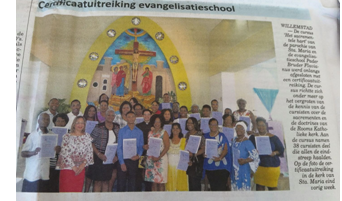 One of the goals was also to get people from out of the church more involved in the evangelic education in the barrio's. So, based on this pastor and the history of Santa Maria we decided to start this school. Getting the school going was in a certain way a big learning moment for me, as I could increase my network consisting of important people in our society, in a significant way as we recently celebrated the 5th year of the school. As we started the school in 2014 and on our way to celebrate this anniversary, we intensified our activities, the class room were full with people from different parishes of Curaçao, even from government attending our courses. We visited different monuments of the Roman Catholic Church and teaching them about the history of the Roman Catholic Church. I consider this to be very successful.
What is your BIG WHY or driving motivation to be whom you are?
Before I go to bed, I look to motivational video which inspired me to always tave a positive mindset, so that I can reach my goals.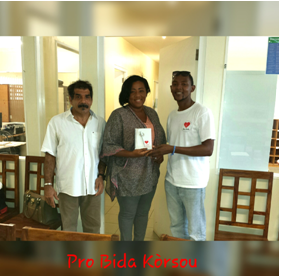 How are you trying also to keep up with your personal skills? Do you like reading books, follow courses, invest in networks and people that might help you further your knowledge and skills level?
Yes, I am continuous learning in different areas of life. For instance, course for entrepreneurs, language, admiration, management, customer service etc. I watch the social media and youtube channels. At the Skol di Evangelisashon Pader Bruder Flavianus I also learn a lot, so it offers me opportunities to learn more on spirituality; and via my contacts I learn from other people I meet.

What are your strengths?
Any responsibility I take doing this with love, dedication and with joy. I always prepare my work plan and stick to it.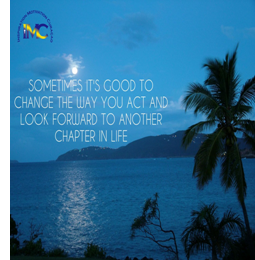 Do you have hobbies or interests that you are also passionate about?
I love playing tennis and I love swimming. I love reading on subjects matters that are inspirational.
If you would meet a stranger in the bus (let say in Holland or the US) and they would ask you to introduce yourself what would you answer?

I will introduce my-self, I will tell the persona that I come from Curacao a small tropical islands in Caribbean. Where there is a lot sun, sea and friendly people.
How would you describe in one word or one sentence?
Ambitious towards the future. Using the past and present to build my future.

W
hom are the persons that have inspired you the
 most in your career?
All those whom help me to reach where I'm today.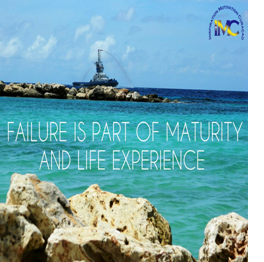 Where they always positive role models or where their also negative role models that you didn't want to identify with?
Yes, I know negative role models , but I don't let them change my career.

What was a defining moment in your life or lesson that you learned that turned out to be a blessing?
When I finished my "Middelbare Technische School" that was a blessing moment in my life.

You are a busy person how do you deal with the time challenges and your me-time?
In a relationship I had, changed the way I look at life in a positive way. The lesson learned was, don't rush. I was living a life that was too rushed. I had such a busy agenda, that I didn't had time for any other person in my life, loved ones and friends and also no time for a relationship. I have learned the lesson and I have changed.


Where do you want to be 15 years from now with your career?
I will be a millionaire that would be positively influencing an increasing number of people.
I will still be ambitious focused on progress for the good of all.
I would want IMC to grow to also include pictures not only from Curaçao, but also from other places in the world, to reach my goal.
I want to start selling my own brand of t-shirts as part of merchandising of my brand.
I am open to any kind of challenge in whatever area of life, that could use me based on my professional expertise and because of whom I am as a person.
I want to give a presentation in TEDx and tell the audiences my life story that at times has been challenging. I will earned this opportunity because my IMC pictures and quotes.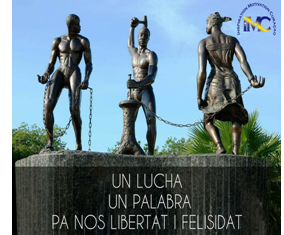 What would you want your Loved Ones, family, friends and others to say about you let's say 20 years years from now?
I am a loyal friend from my childhood and onwards that I have always stayed humble.
What makes you stay optimistic about the future of Curaçao?
I am optimistic about our future because 15 years from now, I visualize Curaçao would be technologically country and an excellent health care sector in a modern society. Curaçao will be prosperous island where investors would love to come and help the economic grow.
How would you contribute to this optimistic future?
By continuing to invest in IMC. I got a sponship from MCB and I have send a request to CHATA for their support, this all aimed at inspiring people continuously. But also through the Skol di Evangelisashon Broeder Pader Flavianus influence Catholics i want to enable and inspire people to become more active in their barrio's and have God more close to their hearts.
For more of Sherviliano's work, the organizations that he chairs and to contact him:
www.facebook.com/InspirationMotivationCuraçao/
Instagram: #InspirationMotivationCuraçao
www.facebook.com/ProLifeCuraçao/
www.facebook.com/skol.di.evangelisashon/
Cell: +5999 5146731
Email: Ser-Frans@hotmail.com

As the core group of Share2Uplift we love and respect Sherviliano Frans, for his relentless efforts to change people's mindset via positive and inspiring quotes as part of his company Inspiration Motivation Curaçao (IMC). We respect him for the work he is doing through "Pro Bida Korsou" based on his own personal convictions and also the work he is doing as the chairman of "Skol di Evangelisashon Broeder Pader Flavianus". We love his ambitions for the future and definitely consider him one of the 250 ethical leaders of our Island, that continuously works at influencing people's mindsets for the better, in our society.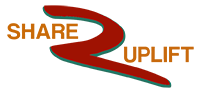 The goal of the core group of Share2Uplift for 2020


As the Share2Uplift movement our goal for 2018 has been to identify 250 ethical leaders (Influencers) to be empowered by 21st century mindsets and are connected and collaborate with one another to create impact and value for the whole of the society. This goal has only been partially met. We now want to reach this goal by the end of 2020.
Look at the list of the Influencers
we have interviewed or reported on, up to now.

As Share2Uplift we are fully trying to align with this thinking of Center for Curriculum Redesign to promote this agenda in our educational systems and workplace. So, in that sense we fully support any initiative to make our educational system 21st century proof.
Share2Uplift aligners are those that:
– Create an inspiring vision of the future;
– Motivate and inspire people to engage with that vision;
– Manage delivery of the vision;
– Coach and built a team, so that it is more effective at achieving the vision.
These criteria are now being polished.
We also consider these 5 values of the most important ones for Share2Uplift aligners. They are:
• Peace from within;
• Compassion;
• Respectfulness;
• Integrity;
• Responsibility.
As we will progress towards this goal we will update you on the progress.
Visit the website for more information.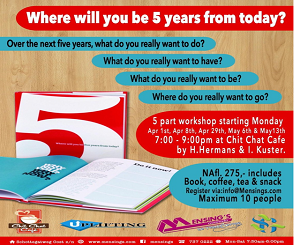 Subscribe for this course

As of the 6th of May during 5 weeks we, Haydee Hermans from Soul Garden and Ivan Kuster from Uplifting BV will offer a new edition of: "Where will you be 5 years from now?".
This course will trigger you to think about and define much more clearly on where you want to be in your life 5 years from now.
You will be inspired to look at the different spokes of your wheel of life. Are you interested or committed to becoming your best, subscribe as soon as possible.
E-mail us at sixtaivan@gmail.com or call us 6986437 to subscribe.
E-mail Haydee at Haydee.hermans@gmail.com or call her 5639848
Find out more on this eventpage.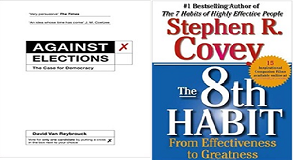 The next Master Your Mind Platform session will be on the 21th of May

We would like to invite you to our next MYM-platform session on Tuesday, the 21st of May (3rd Tuesday of the month), where we will present two books:
"Against elections", by David Van Reybrouck to be presented by Michiel van der Veur and "The 8th Habit", by Steven Covey, to be presented by Haydee Hermans.
What is "Against elections" all about:
Fear-mongering populists, distrust in the establishment, personality contests instead of reasoned debate: these are the results of the latest elections. In fact, as this ingenious book shows, the original purpose of elections was to exclude the people from power by appointing an elite to govern over them. Yet for most of its 3000-year history, democracy did not involve elections at all: members of the public were appointed to positions in government through a combination of volunteering and lottery. Based on studies and trials from around the globe, this hugely influential manifesto presents the practical case for a true democracy – one that actually works. Urgent, heretical and completely convincing, Against Elections leaves only one question to be answered: what are we waiting for?
What is "The 8th Habit" all about:
Today's new reality requires a change in thinking: a new mindset and a new skill-set—in short, a new habit. The crucial challenge of our world today is this: to find our voice and inspire others to find theirs. It is what Steven Covey calls the 8th Habit. The 8th Habit is the answer to the soul's yearning for greatness, the organization's imperative for significance and superior results, and humanity's search for its "voice."
Date: 21st of May
Time: 7 - 9 pm sharp
Venue: Chit Chat Cafe at Mensing's Caminada.
Entrance: Free
Join this session. 
Click to attend
 and invite your friends!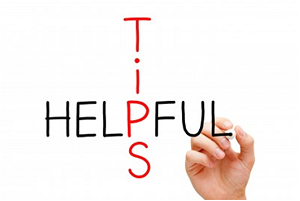 Tips
In this week we focus on different tips aimed on improving "Consistency". Every day during the week we will upload one of these video links on our
Facebook.com/share2uplift page
.
Consistency is KEY! - YouTube
www.youtube.com/watch?v=HLKwvmy5mJ8
Want a Better Customer Experience? - Create Consistency for Your Customers - YouTube
www.youtube.com/watch?v=1OKPRHguTxI
Consistent Effort Over Time - Motivational Video - YouTube
www.youtube.com/watch?v=Sf3oMy7-e-I
What Does It Mean To Be Consistent? - It means I Win Everytime - YouTube
www.youtube.com/watch?v=ev9YVRIIzoA
Simon Sinek on Intensity vs Consistency - YouTube
www.youtube.com/watch?v=y5OV3RmXhbg
CONSISTENT - Best Motivational Video - YouTube
www.youtube.com/watch?v=xEwzDmDeyf4
Categories: Influencers, 21st Century Mindsets, Master your mind - Bookclub sessions