| | |
| --- | --- |
| Posted on February 2, 2019 at 11:20 AM | |
In this week's blog (4th – 10th of February) an interview with influencer Tamira LaCruz, we will invite you for our next Master Your Mind-platform session now at Mensing's Caminada and we will share with you some personal coaching tips as video-links. Every day during the week we will upload one of these video-links on our Facebook.com/share2uplift page.
Tamira La Cruz: a bridge-builder, diverse and global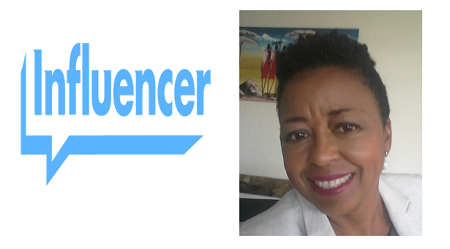 Tamira could you share with us some of your family back ground?
"My name is Tamira La Cruz, I was born in Curaçao and I have one brother Marco and a very large and dear extended family in Curaçao, the Netherlands, the US and the Dominican Republic. My parents are still alive and have been very supportive in my career. "

Have you ever worked for an employer?
"Yes, I worked for Maduro & Curiel's Bank (MCB) for 4 years at the start of my career. I received a scholarship from them. We have maintained in contact over the years especially with Ron Gomes Casseres and we try to connect and talk to one another every 90 days. About three years ago I went through a transformational phase re-inventing my "niche" as a professional and I am grateful for having been able to talk with him. Ron is a kind of an accountability partner for me and on top of that his more experienced and analytical mind and his quick answers to my questions, where only a few words are enough, that challenges me. There is wisdom in age."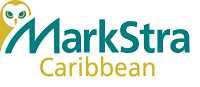 How long have you now been an entrepreneur and what are the services that you offer to your clients?
"Since 1995 I am offering two things to companies. MarkStra Caribbean helps companies grow their market and therefore their company by looking into new opportunities and help them turn this into reality. Nowadays, most of my clients are international clients; they have a larger business strategy and research system. In the last three years, I diversified from private sector clients to also multi -lateral international agencies that give advice to governments. We help economies and the companies within them to become more competitive, innovative and more export oriented. I also work as an export coach for the Kingdom of the Netherlands."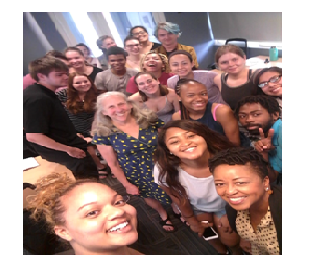 When we first met, you were a member of Rotary Club, so you are in that sense also giving to the society.
"I am fortunate as a person, first of all to have the parents that I have. When I was 14 years old back in 1979 and I read in the magazine Seventeen that there was a summer camp in New York I really dearly wanted to go to this summer camp. I am grateful my parents' courage, because at the age of 14 years, they put me on an airplane and I went to New York. This was 40 years ago in New York and the USA, where just some years after the abolishment of the segregation and only 11 years after Martin Luther King had been murdered. They never took me to Disney World, but they had a lot of courage to send their 14 year old daughter to a summer camp in New York. It was life-changing.

I was also fortunate to get a scholarship from MCB to attend Boston University, after I finalized my secondary school. In that sense MCB recognized my talents, which our system doesn't necessarily do. I later got my MBA from to the Wharton College in the USA... I did an exchange at IESE Business School in Barcelona, worked in Chile (still under a dictatorship) and volunteered in Colombia and Guatemala (both with internal strife). Al these experiences were life-changing.

I appreciate this so much that I am now, as we speak today, very passionate about offering young adolescents (16 to 17 years old) the opportunity to go to exchange programs, or participate in any international opportunity available to them. I consider it a way to pay it forward."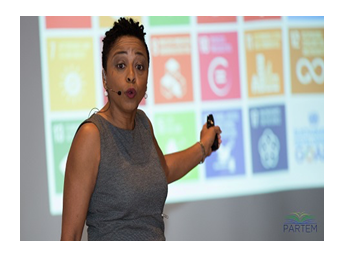 What is your BIG WHY or driving motivation to be whom you are right now?
"I try to pay it forward what I got and I am passionate about that. "

You are trying also to keep up with your skills?
"I do lots of reading, always with a special focus on companies and international agencies, their methodology, identifying best practices. I love meeting new people, new behaviors and new ways of looking at things."

I have always perceived you as an opinionated woman and you are not a shy person, right?
"I try to speak based on data, logic and evidence based. It sometimes comes across as 'critical'."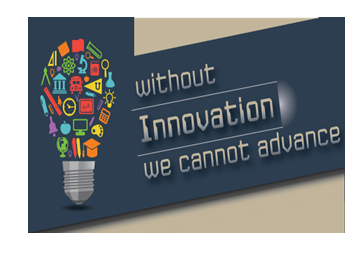 We have heard that you are very innovative in what you do, where does that come from?
"In Curaçao, for historic reasons, we value and listen to opinions of professionals working in rather conservative sectors like accountancy, lawyers, tax lawyers, civil servants. They are wired to think in terms of 'maintaining what there is' and to 'group think'. In my profession, I am constantly looking for new developments and opportunities and see if I can create value for my clients. And after doing this for over 30 years, adding international insights, it becomes 'automatic' and I have gotten increasingly better at it. This skill stands out as unique amid the sea of conventional thinking, based on the same premise, in Curaçao. Working outside of Curaçao, I also realized that we can be more transparent, opening opportunities for people with different expertise. To me it is obvious that people with my mindset are not valued."

What are your other strengths?
"I have always been 'the bridge', everywhere I am, and also in Curaçao."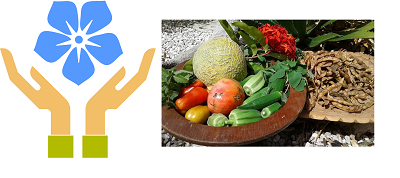 Do you have other hobbies or interests that you are passionate about?
"I am very much involved in organic perma culture and natural farming. I lived in Spain in 1993 and saw that they were growing things in a very arid climate comparable with Curaçao. This inspired me. So after I came to Curaçao and I talked to my father to join me in setting up a project. He said: 'Go read this book first'. After some 'debate' and hesitancy I did read the book and have been reading and experimenting with organic gardening ever since. I am now also on the board of Soltuna, Agricultural Marketing Foundation."

If you as Tamira would meet a stranger in the bus (let say in Holland or the US) and they would ask you to introduce yourself what would you answer?
"That is tough; I would ask them first about themselves and then tell them that part about myself that fits the conversation and context."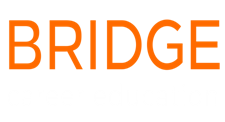 How would you describe Tamira in one word or one sentence?
"A bridge, diverse and global."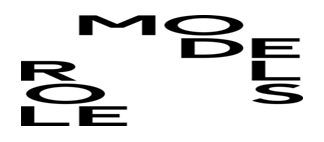 Whom are the persons that have inspired you the most in your career?
"My mother is the daughter of immigrants and an extremely very pro-active woman. When she was 28 years old she started the first club for women in Curaçao back in 1963 by passing the articles of law at a notary to formalize it, during a time when woman couldn't even sign certain legal documents. She is a big role model for me. My father used to be a civil servant, but still had lots of initiatives like he started a chicken farm back in 1970-ies and later sold it. When I met the new owner some time ago he told me that this farm, when he bought is, was way ahead of its time and still is. So both my parents are out of box thinkers, way ahead of their time. I respect them dearly.
Ron Gomes Casseres as my former boss and also Orlando Cuales. I worked for Radio Curom Z-86 when he started to localize radio and transformed radio in Curaçao in the beginning of the eighties. I think both are 20 years older than I. I have a few more mentors of that same age difference. It's the sweet spot, I think."

What are some of the challenges, lessons learned, that you have encountered in your life when you ultimately discovered your talents and strengths?
"I am a business economist by profession and when I came back I started my company in 1995. Although I was helping companies in their growth strategy as part of their marketing strategy, many people thought I was doing the creative and design part of it. That is why I started 10 years ago to re-positioning myself to a business strategist and am now a recognized economic and private sector development expert for SIDS. It took a lot of effort because Curaçao is not known by multilateral agencies or countries for economic development programs and experts, and because my experience on the national policy level in Curaçao was and continues to be limited. It is often required to 'break through' internationally. I cannot tell you how many times I got rejected in Curaçao, for the simplest things. However, I had invested in acquiring current knowledge about competitiveness (Global Competitiveness Index) and red carpet (World Bank Doing Business), both of which proved to be perfectly timed. I am, after all, well-versed in finding new opportunities and building bridges. All the work I have done in economic development is with international consulting agencies because I built the bridge.The lessons learned: invest, be more responsive than your competitors, show off your uniqueness and diversity."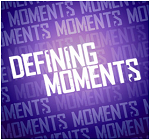 What was a defining moment in your life, a setback that later turned out to be a great blessing?
"When my significant other died 2,5 years ago. I started to look at things differently because I received a warm bath of empathy not only from friends, but also from relative strangers because I could sense their humanity. I became more empathic and I now deliberately connect with people on a different level now. Also, I deliberately try to be 'diplomatic'. I omit and delete phrases, word choices, that are unnecessarily suggestive. That was a great lesson."

Where do you want to be 5 to 10 years from now with your businesses?
"Retired."

What would you want your Loved Ones, family, friends and others to say about you let's say 25 years from now?
"She lived her life and she was fortunate to have a great one."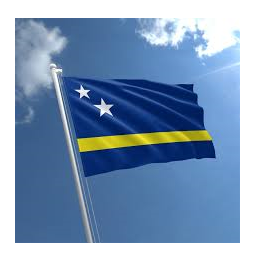 What makes you stay optimistic about the future of Curaçao?
"We still have great areas of strength to uncover and to learn to put to use to the growth of our country. If all had been discovered and uncovered, there would be no way forward. I also know that we still have Spirit to fight. I wrote that article 'A dozen and four reasons to choose Curaçao for business' a few weeks ago. Check this link: 16 sterktes van Curaçao voor zaken en privé.
Tamira La Cruz | Jan 17, 2019.
It was published by several local papers to coincide with the BB4B Forum (Bon Bini for Business). The greatest reward was how Yu Di Kòrsou reacted. It gave everybody a much-needed 'aliento'. I realized we were not emotionless about our country and circumstance. That is a great thing!"

Do you want to share anything else that might be relevant for those reading this blog?
"We need to appreciate whom we are and not "waltz over" our diversity that has created whom we are on this moment in time, but recognize this as our strength that adds value to our country."

As the core group of Share2Uplift we love and deeply respect Tamira LaCruz, whom as an entrepreneur is modeling to other entrepreneurs how a local entrepreneur can work and thrive by working mostly in foreign markets. We definitely consider her one of the 250 ethical leaders of our Island, that continuously works at influencing people's mindsets in our society by her example.



The goal of the core group of Share2Uplift for 2020

As the Share2Uplift movement our goal for 2018 has been to identify 250 ethical leaders (Influencers) to be empowered by 21st century mindsets and are connected and collaborate with one another to create value for the whole of the society. This goal has only been partially met. We now want to reach this goal by the end of 2020.
Look at the list of the Influencers we have interviewed or reported on, up to now.
As Share2Uplift we are fully trying to align with this thinking of Center for Curriculum Redesign to promote this agenda in our educational systems and workplace. So, in that sense we fully support any initiative to make our educational system 21st century proof.

Share2Uplift aligners are those that:
– Create an inspiring vision of the future;
– Motivate and inspire people to engage with that vision;
– Manage delivery of the vision;
– Coach and built a team, so that it is more effective at achieving the vision.
These criteria are now being polished.

We also consider these 5 values of the most important ones for Share2Uplift aligners. They are:
• Peace from within;
• Compassion;
• Respectfulness;
• Integrity;
• Responsibility.
As we will progress towards this goal we will update you on the progress.
Visit the website for more information.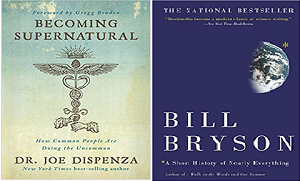 The first Master Your Mind Platform book presentation
This will be on the 19th of February 2019 at a new venue, Chit Chat Café at Mensing's Caminada
Venue: Chit Chat Café at Mensing's Caminada
Time: 7 – 9.00 pm sharp.
Entrance: Free!

We will be presenting the books 'Becoming Supernatural, how common people are doing the Uncommon', by Joe Dispenza (to be presented by Ivan Kuster) and 'A short history of nearly everything', by Bill Bryson (to be presented by Michiel van der Veur).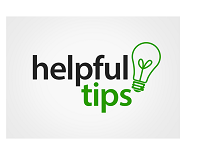 Personal coaching tips
In this week we will share some helpful motivational video links. Every day in the week we will upload one of these video-links on our Facebook.com/share2uplift page.

What Is Synchronicity? Ask Deepak Chopra! - YouTube
www.youtube.com/watch?v=8Pb1NC-Tcbw

Your Daily Habits Killing Your Chances Of Success? | John Assaraf - YouTube
www.youtube.com/watch?v=ALQ0_D8qzGM

Tony Robbins on the Best Piece of Advice He Ever Got - YouTube
www.youtube.com/watch?v=if1AeoHbZ8k

Tony Robbins - Best Story Ever - Inspired a Pimp! - YouTube
www.youtube.com/watch?v=e8KQ7egNyYU

Tony Robbins - Life's Too SHORT - #BelieveBites - YouTube
www.youtube.com/watch?v=XKRW3K_N-Tw

Purpose and Meaning | Dr Wayne Dyer (The Shift) - YouTube
www.youtube.com/watch?v=4b53A1cBlPk
Categories: Share2Uplift, Influencers, 21st Century Mindsets