| | |
| --- | --- |
| Posted on December 30, 2018 at 4:10 AM | |
In this week's blog (31st of December – 6th of January): an interview with Roxana Croes. We will publish a list of all the Influencers we have interviewed or reported on during 2018 and we will end with some video links as personal coaching tips. Every single day in the week we will upload one of these video links on Facebook.com/share2uplift.
Roxana Croes: Caring and Inspiring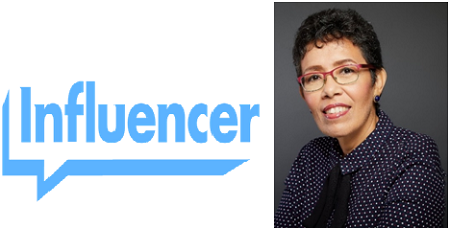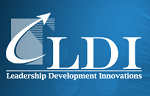 We have come to know you as a very low profiled dynamic, ethical person and Influencer in our society. As the CEO of LDI (Leadership Development Innovation) you have been offering Leadership Management International modules on leadership for quite some years now. Can you share with us some details on your family and how you started as an entrepreneur?
"I was born in Costa Rica and raised in Curaçao. I finished VWO at Radulphus and completed three years of law at the university (UNA) and then quit studying law. I have one brother and I am happily married to Stanley Croes."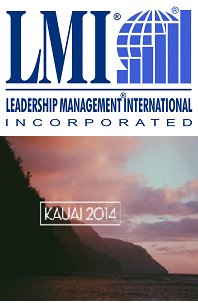 You are an entrepreneur that have during the years slowly, but surely mastered your skills and gained insight in the market to become an organization, that successfully offers leadership development programs to an increasing number of attendees, from all walks of life and business sectors. You have inspired many to become a better version of themselves and continue to personally grow and hone the leadership skills of many. I am one of those you inspired. We met in 2011 as I started following LMI-modules and got so carried away with Leadership development that I followed 6 modules for the next few years. Basically, since 2011 I have been one of your mentees and you keep triggering me and inspiring me. In 2014, I had the opportunity to experience LMI's world conference for that year in an inspiring setting in Kauai – Hawaii. I joined you as the winner of LMI's 'Client of the Year' award. During that conference, I committed to dedicate myself to Leadership development on Curaçao for the rest of my life and started the Share2Uplift movement in 2015. Where does this come from? What is your BIG WHY or driving motivation to be whom you are right now?
"It is an inner calling to positively impact the lives of others. It began many years before I even started with my current business. It makes me happy and fulfilled when others discover that they have in themselves all they need to be happy and successful."


During all these years that you have been associated to LMI in their yearly events with associates from all over the world either in their regional conference or world conference you have consistently won numerous awards for growing your business in this small sized market.
Check this link:www.youtube.com/watch?v=SA-VpMHQaXI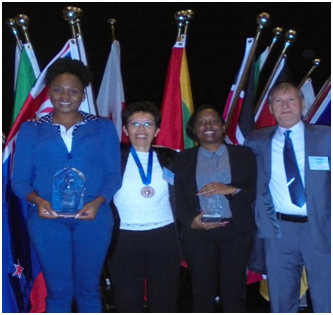 That is no small feat. When did you start offering LMI courses in Curaçao?
"I heard for the first time about LMI in 1998, I saw an ad in the newspaper which immediately got my attention. I worked for a short period of time for the LMI licensee and in 1999 began offering SMI personal development programs. I did this for approximately 3 years. In 2006 I became an LMI licensee."

When did you get interested in becoming an entrepreneur?
"I worked with three family members; my mom, my brother and my husband, who owned their own businesses therefore I got some "training" in becoming an entrepreneur even before I considered becoming one. I also did freelance and volunteer work for several years, organizing and supporting organizations and events."


When did you start with LDI?
"January 2006."


Have you ever worked for a boss?
"Yes, however for short periods of time, after I finished school. I like the freedom and the challenges of having my own business."


What kind of services does your company offer?
"We offer LMI (Leadership Management International) programs. The LMI programs were developed in the early sixties by the late Mr. Paul J. Meyer, who held the firm belief that all people, regardless of their gender, personality, social standing or level of education, could develop the necessary characteristics to achieve and live a lifetime of success. The programs are offered in small groups over the course of several months to allow participants to bring about changes in their behaviors and attitudes and to achieve their personal and professional goals. My work is to assist participants go through a process of self-discovery. Recently we have also been offering a workshop on Emotional Intelligence."


How many employees do you have employed?
"4."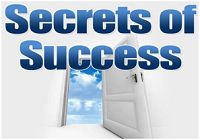 What is the secret of this success?
"Self-knowledge: Since I was a young adult I have been interested in better understanding myself, others and life in general and I have continued to pursue this interest.


- Perseverance: I do not give up on myself or others. It may take a few days or a few years, but I do not easily give up.
- Courage: (to be outside my comfort zone) I used to be insecure, shy and reserved and my work consist now in working with many people.
- Continuous Growth: I continue growing by attending personal development programs, reading and listening to inspiring materials on a regular basis. I also meet weekly with my Master Licensee, and I have a group of LMI peers (the Master Mind & the Right Stuff group) with whom I meet weekly. I am always learning. I ask many many many questions. I focus on my strengths and I acknowledge my weaknesses.
- Mentors: I have several mentors that I have been meeting with for many years. It has helped me tremendously because they challenge me and help me to see things from a different perspective. A Great Team: I am fortunate to have a group of committed people who are eager to do a good job."


You are trying also to keep up with your skills and you enable others to grow. You like reading books and you love meeting different kinds of people. Why is this so important for you?
"The more I know, the more I know how much I do not know. I enjoy growing and empowering others to do the same. I know how much it has transformed my life."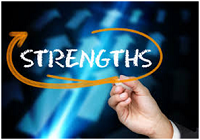 What are your other strengths?
"I am becoming more conscious of my inner dialogue (self-talk) and "I am doing a better job in managing this inner dialogue and my emotions. I am continuously making the effort to pause and reflect. I realize that things don't always are the way they seem to be. I am learning how to be kind with myself and others when mistakes are made and at the same time challenge myself and others to do a better job."


Do you have other hobbies or interests that you are passionate about?
"For many years I have been interested in preventive/natural medicine (for mental, emotional and physical health) It has served me well in my own life and I also like to share this with others. I have also been practicing meditation for many years. Understanding my mind has been a lifelong interest and pursuit."


If you as Roxana would meet a stranger in the bus (let say in Holland or the US) and they would ask you to introduce yourself what would you answer?
"I tend to be reserved and would not easily share a lot about myself with a stranger, unless he or she would be interested in the things I am passionate about. Then we can have a very long conversation… "


How would you describe Roxana in one word or one sentence?
"Someone who wants to live a life well lived and who wants to share with others what she discovers so that they can find more happiness and success and love life even more."



Whom are the persons that have inspired you the most in your career?
"My mother, my husband and LMI founder, Paul J. Myer."


Were they always positive role models or were they also negative role models that you didn't want to identify with?
"All human beings have both positive and not so positive traits. There is always room for improvement."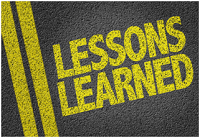 What are some of the challenges, lessons learned, that you have encountered in your life when you ultimately discovered your talents and strengths? Or what was a defining moment in your life, a setback that later turned out to be a great blessing?
"When my husband and I lost all we had (stability, income, business, home) and we had to reinvent ourselves. During these challenging years, I learned to trust life, trust others and myself, because no matter how big the challenges, there was always a way out. Without the challenges I would not have personal experiences that now help me to relate to people going through similar challenges. It is also because of the challenging times that I once again considered LMI as a business venture and rediscovered my talents and strengths."


Where do you want to be 5 to 10 years from now?
"In 5 to 10 years I want to have an organization with an inspired team of associates who will continue to positively impact many lives for many years to come."


What would you want your Loved Ones, family, friends and others to say about you let's say 20 years from now?
"She inspired me to live a happy and meaningful life."


What makes you stay optimistic about the future of Curaçao?
"The people. We have many talented, creative people doing a lot of good work. I have the great good fortune of meeting many of these people in my work."


Do you want to share anything else that might be relevant for those reading this blog?
"It is important that we each continue to make a consistent effort to grow as human beings so that together we can have a positive impact on those around us, especially the younger generations. Every little effort that we do, to be the best version of ourselves will help our community and the world at large. Each of us can be the change we want to see in the world."


As the core group of Share2Uplift we love and deeply respect Roxana Croes whom as an entrepreneur has been offering mostly leadership development programs for years and has been inspiring hundreds of people. Roxana has been a mentor, coach for me (Ivan Kuster) since 2011 and triggered me into choosing for leadership development as my new career path. Roxana by inspiring others is serving our community for years now in an ever increasing way. We definitely consider her one of the 250 ethical leaders of our Island, that continuously works at creating value for the whole of the society.



The goal of the core group of Share2Uplift for 2020
As the Share2Uplift movement our goal for 2018 has been to identify 250 ethical leaders (Influencers) to be empowered by 21st century mindsets and are connected and collaborate with one another to create value for the whole of the society. This goal has only been partially met. We now want to reach this goal by the end of 2020.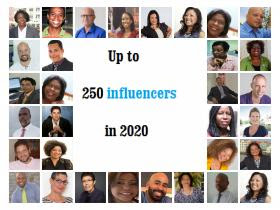 Look at the list of the Influencers we have interviewed or reported on, up to now.
As Share2Uplift we are fully trying to align with this thinking of Center for Curriculum Redesign to promote this agenda in our educational systems and workplace. So, in that sense we fully support any initiative to make our educational system 21st century proof.
Share2Uplift aligners are those that:
– Create an inspiring vision of the future;
– Motivate and inspire people to engage with that vision;
– Manage delivery of the vision;
– Coach and built a team, so that it is more effective at achieving the vision.
These criteria are now being polished.
We also consider these 5 values of the most important ones for Share2Uplift aligners. They are:
• Peace from within;
• Compassion;
• Respectfulness;
• Integrity;
• Responsibility.
As we will progress towards this goal we will update you on the progress.
Visit the website for more information.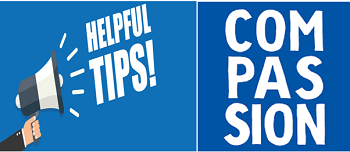 Personal coaching tips
This weeks' personal coaching tips theme is compassion. Every single day in the week we will upload one of these video links on our Facebook page Facebok.com/share2uplift.


Human: The Circle of Compassion - YouTube
www.youtube.com/watch?v=dhlgXvO5BXk


Dalai Lama - Why compassion? - YouTube
www.youtube.com/watch?v=iFY4KgOAwzs


Compassion is Natural. So Why is It So Hard For Us? - YouTube
www.youtube.com/watch?v=m2h1Ioug-ss


40 Acts of Compassion - YouTube
www.youtube.com/watch?v=wi9KdrP34oE


The Compassion Exercise - YouTube
www.youtube.com/watch?v=YF6MMCdUzII


The Science of Compassion: Kindness Is a Fundamental Human Trait - YouTube
www.youtube.com/watch?vmWIRembP-E
Categories: Share2Uplift, 21st Century Mindsets, Influencers