| | |
| --- | --- |
| Posted on December 10, 2018 at 2:20 AM | |
In this week's blog (10th -16th of December) we will interview Thakaidzwa Doran better known as Thakai; we will invite you to our year's ending "Book Lovers"- event at Chit Chat Mensing's Caminada on the 13th of December; we will invite you to our next Master Your Mind-platform session on the 18th of December and we will share some video links on "Resilience" as personal coaching tips for this week. Every single day during this week, we will upload one of these links on our Facebook/share2uplift page.


Thakai Doran, driven, hungry and humble



We have come to know you since 2015 as a very dynamic person involved in different networks especially in the sports networks and with a focus on our youth. You were born in Curaçao and please tell us some more of your family?
"Sure, from my mother's side which I have grown up with, I have 2 other brothers and 1 sister. I am a father of 2 sons, a 7 year and a 2 year, that I am very fond off and my parents are still alive and I care a lot for them. I have studied in Holland from 1999 till 2008. In 2008, I decided to come to live back in Curaçao, because I wanted to contribute here, but in the early beginnings it wasn't easy. My passion was to educate youth and that is why I started teaching youth of Tera Kora, baseball. My motivation to dedicate so much attention to our youth was triggered because I believed in the importance of educating our youth to let them become better citizens. I have started first to teach at school "Juan Pablo Duarte" because it was not easy to get a job into sports. On top of my job as a Physical Education teacher, I coordinated 'School sport wedstrijden' with a couple of strong and motivated teachers Mr. Louisa & Mr. Jonis at school. We formed teams to participate at the island games were there were "school against school"- competitions. I was like a busy bee, because I was doing my daily job as a teacher and I was also board member of the local baseball federation as the secretary and 1 year even as the president."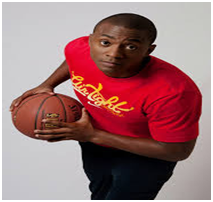 You always loved sports and your favorite sport is basketball and you still practice this?
"No I do not practice basketball anymore, due to a back injury. But I do exercise at home and swim 2x a week."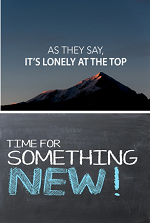 You are the director of FDDK since 2015 and as this was a new organization consisting of an integration of two organizations, this has been a big challenge for you, but as we speak now in 2018 you are still being challenged, but you have grown a lot and are better able to deal with those challenges being in the middle at times of contending stake holders externally and internally dealing with your supervisory board, employees and political arena, while the money available for FDDK is scarce.
"It is a huge challenge, but I am not afraid of challenges. Now I know what it means when they say, it is lonely at the top. But I have decided, that I want a new challenge, so I will be leaving FDDK after 4 years for a new challenge."




You have founded a foundation 'Curaçao Athlete Development Foundation' that wants to promote track and field because you firmly believe that Curaçao has the talent to compete on the highest levels in sports and furthermore these athletes can become very positive role models for the next generations coming. In fact, some of these athletes were involved in motivational speaker's assignments to employees of different companies proving that the character traits and attitude needed to compete on the highest levels is something one can use in all sectors of our society.
"Yes, it first started in 2016 before the Olympics in Rio Brazil where I sold the portrait rights of Liemarvin Bonevacia to UTS. After the Olympics, I got closer with Liemarvin Bonevacia, Churandy Martina, Terrence Agard & Hensley Paulina. By that time, we started organizing Motivational talks to local companies such as KPMG, CIFA, AMICORP & MCB. That same year in 2016, I went with Churandy Martina and some of the other athletes to an Financial tradeshow with CIFA to promote Sports & Business. We got closer and closer and in 2017 we organized the first speed clinic, giving back to the kids of Curaçao. In 2018, we started a program travelling with these athletes during the year of 2018 creating content of them during their International games. For all this "content" we collaborated closely with CWM, CTB and the TV 8."



We have heard that there are plans to create a multi-functional facility enabling athletes from other countries to come for either training purposes or to compete in different areas of sports like soccer, baseball, track and field and what have you more, which can create spin-offs in our economy and on itself can inspire local youth to dedicate themselves to become the best they can be in their preferred sports. This in itself will in a much broader sense also inspire others in all age groups to practice sports as long as they can. You sincerely belief this.
"Yes, the business plan is solid and we also got the financial request approved by APC last year. We also got the approval last year from the Council of the Ministers for the last part that missed. But when something goes through the "bureaucratic aparatik" it will get stuck. So, it is stuck in there up to this moment.

But then, I still believe in this multi-functional facility, but it is primarily for the local community itself and the business case was on generating more income in order to maintain the facility on that level that local and international users can make good use of it. It is a concept based on the idea, that the government doesn't have enough funds to maintain big sport facilities in a small scale economy and Curaçao is a small scale economy, so we must look for other possibilities and that was it what we tried."

You have been involved in leadership development and like LMI leadership course offered by Roxana Croes and belief that one should always try to improve one self. That is why you are trying also to keep up with your skills, because you belief in continuous learning and you enable others to grow. For example, you deliberately work to empower employees at FDDK and look for ways and means for them also to develop their leadership skills. You like being involved in community activities and you love meeting different kinds of people, right?
"Since I was a child, I have been educated that to be multi-dimensional in my interests, so it can help you to see and experience other things in life. My parents pushed me into sports activities and scouting, but I have chosen for sports."

In what way did your parents played a role in your sense of being involved in community involvement?
"This was an instinct of myself. As a person, I am social and like to interact, so it comes with my character that I like to be around people to learn more and broaden my network and knowledge."


You are of the opinion that you can master your own destiny and should not wait things to fall in your lap. Where did that come from?
"Yes, I always wanted to do something back for sports in my country. By visualizing myself in the position of the director of the local sports foundation of the it could be easy for me, to make changes that would benefit the whole country. Visualizing and working hard on that for 7 years after coming back to the Island, I became the board director of the Sports Grassroots Foundation of Curaçao."


Is this the reason why you started the foundation focused on stimulating track and field and the reason why you belief that Curaçao can create a multi-functional sports venue?
"The reason that I have started the foundation Curaçao Athlete Development is that it could be a vehicle for enhancing the power of what we have in this world of athletes. If we think in how to make a business out of it, it could help our island, economy, image and the future of the people of Curaçao. One of the things is we need role models for the future and the positive that sports brings along, this gives us hope and keeps us alive."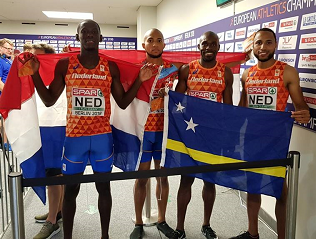 If you as Thakai would meet a stranger in the bus (let say in Holland or the US) and they would ask you to introduce yourself what would you answer?
"I am Thakaidzwa Doran. I am driven, hungry and humble."



Your leadership capacities are obvious but where did this come from?
"It came from a lot of dedication, discipline."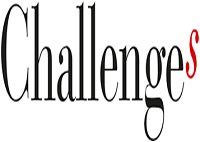 What are some of the challenges, lessons learned, that you have encountered in your life when you ultimately discovered your talents and strength?
"Being a young director, I have learned a lot from my mistakes. In my actual situation as director, I wished I could have had all the tools to do a better job. It is a must to, once every 3 month, to get out of your work environment and to get some air to search and get inspired with new ideas. Furthermore, you must have different coaches in order to grow and go to the next level."

What was a defining moment in your life, a setback that later turned out to be a great blessing?
"My process of letting the position of board director at FDDK is a defining moment right now in my life at this moment in 2018/2019. I have reached my goal and it is like what else can we do. So, I am open now to do other things that still keep that fire in me burning."


We have always experienced you as a very dynamic and opinionated person? Where does this drive come from?
"Wooooowww, I have never stood still and analyze that. What I can say is, that by complaining you won't get far. I always try to look for a solution in all kinds of situation I am in."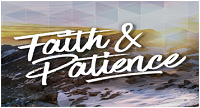 What are your other strengths?
"I know to choose my battles, I am not easily offended and with lots patience and with faith I achieve a lot of my goals."

What is your BIG WHY or driving motivation to be whom you are right now? Is it spiritual or something else.
"It is spiritual."

Where do you want to be 5 to 10 years from now? Or can you share with us what are your personal and/or business goals for short and long term?
"A consulting company is my next step, do the things that makes me happy, I am not aiming to be in a "formal position or thing"- guy or that I have to be General Manager to be seen and appreciated. I am going to be happy and rich in 10 years."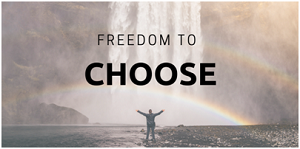 What makes you stay optimistic about the future of Curaçao?
"That you have the freedom to choose where you want to go. It could be in Curaçao or somewhere else."


Do you want to share anything else that might be relevant for those reading this blog?
"Be yourself, and when you find something that is not challenging anymore, go and look for something else. Do not get stuck in the old mentality that you have to stick in a job for 30 years and after that retire with a pension. Working should be, to love what you do every single day and that is what drives and pushes you out of your bed, as simple as that."

Go for more to:
Curaçao Athlete Development - Home | Facebook


As the coregroup of Share2Uplift we love and deeply respect Thakai Dorna, because of whom he is, being involved in sports his whole career until now and of late as director of FDDK serving our community especially in the sports area and now on the brink to take a new important step in his personal journey. We definitely consider him one of the 250 ethical leaders of our Island, that continuously works at creating value for the whole of the society.



The goal of the core group of Share2Uplift for 2018
As the Share2Uplift movement our goal for 2018 is to identify 250 ethical leaders (Influencers) to be empowered by 21st century mindsets and are connected and collaborate with one another to create value for the whole of the society.
As Share2Uplift we are fully trying to align with this thinking of Center for Curriculum Redesign to promote this agenda in our educational systems and workplace. So, in that sense we fully support any initiative to make our educational system 21st century proof.
Share2Uplift aligners are those that:
– Create an inspiring vision of the future;
– Motivate and inspire people to engage with that vision;
– Manage delivery of the vision;
– Coach and built a team, so that it is more effective at achieving the vision.
These criteria are now being polished.
We also consider these 5 values of the most important ones for Share2Uplift aligners. They are:
• Peace from within;
• Compassion;
• Respectfulness;
• Integrity;
• Responsibility.
As we will progress towards this goal we will update you on the progress.
Visit the website for more information.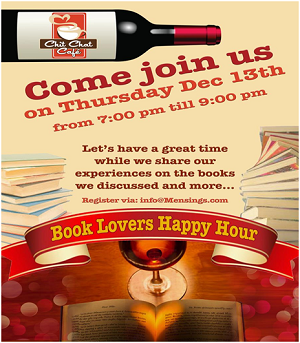 Book Lovers Happy Hour – are you also coming? 
On Thursday 13th of December at 7.00PM, come and we will share our experiences regarding the books we presented.
Never attended one Chit Chat book discussion? Feel free and you are most welcome.
It free of charge. So, see you coming
Thursday at the Chit Chat Café at Mensing's Caminada!
Register via info@mensings.com
Join this event.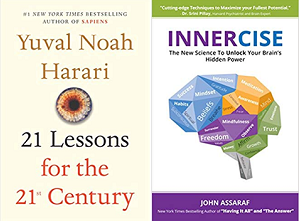 The next Master Your Mind Platform session | Also live via Facebook
Our next MYM-platform session will be transmitted for the first time live via Facebook of Biblioteka Nashonal Kòrsou.
It will be on Tuesday 18th of December.
Venue: Biblioteka Nashonal Korsou
Time: 7 - 8.30 pm sharp.
We will be presenting the books '21 lesson for the 21st century', by Yuval Noah Harari (to be presented by Michiel van der Veur) and 'Innercise, the new science to unlock your brain's hidden power', by John Assaraf (to be presented by Ivan Kuster).
Click to attend this session.




Personal coaching tips
In this week's personal coaching tips, we will share with you some video links as personal coaching tips on "Reslience". Every single day during the week, we will upload one of these video links on our Facebook.com/share2uplift page.
This Is The Best Video I've Seen On Perseverance & Resilience: "There's no dishonor in having a disability" | Larry Ferlazzo's Websites of the Day.
larryferlazzo.edublogs.org/2013/08/24/this-is-the-best-video-ive-seen-on-perseverance-resilience-theres-no-dishonor-in-having-a-disability/
Resilience in the workplace - short video - YouTube
www.youtube.com/watch?v=uTpY8DGYGtY
What is resilience? - YouTube
www.youtube.com/watch?v=gcbTmw1Y48I
Resilience - Motivational Video - Steve Jobs - Tony Robbins - Eric Thomas - YouTube
www.youtube.com/watch?v=qJXHWtDY4JQ

What is Resilience? - YouTube
www.youtube.com/watch?v=BoNh7RNtQzk

Resilience - YouTube
www.youtube.com/watch?v=CPzGT8U5m-o
Categories: Share2Uplift, 21st Century Mindsets, Influencers