| | |
| --- | --- |
| Posted on October 15, 2018 at 2:15 AM | |
In this week's blog (15th- 23rd of October) we will present an interview we had with influencer John Cijntje CEO of Autobusbedrijf Curaçao NV (ABC-NV); we will invite you to our next Master Your Mind-platform session on the 18th of October at Biblioteka Nashonal; we will invite you for our next upcoming workshop at Chit Chat Mensing's Caminada on the 25th of October; we will end this week blog with some personal video-links on 'Well-being and Martin Seligman P.E.R.M.A.-model' and every day, we will upload one of these links on our Facebook.com/share2uplift page.
John Cijntje, a servant leader



John is the director of ABC-NV and he was born in Curaçao. John has 2 sisters. He is married and has a son whom is turning 14 years old soon. He holds a masters degree in Business Administration at the RUG Groningen and after writing just one job application letter at SOAB, he was hired and started his career as an organizational advisor at SOAB, where he worked for almost 11 years.
What are your hobbies?
John: "I love practicing yoga, I love reading and watching lots of inspiring and educational You Tubes. I seldom watch TV."



John after SOAB, what was your next career move?
"After SOAB a a organizational advisor I went to Selikor NV and became a Project manager. In fact I switched seat, from being an advisor at SOAB, I became an implementor at Selikor. Because of my abilities to communicate and motivate people in due time at Selikor I got switched and promoted to become Operations Manager. That was a big swith, because from having no employees to manage as a Project manager to become Operations Manager with the responsibility of over 200 employees was a big swith in responsibilities. But I took the challenge and after some years I applied to become CEO of ABC NV. I am always working on further improving myself and I don't shy away from challenges. After a long but thorough application procedure that took 1 year, I was selected to become the CEO of ABC-NV out of a group of 5."


What were defining moments in your life that later on became a blessing of sorts?
"When I was an adolescent, as a teenager I had to deal with a lot of uncertainties. So I took solace into reading and I read a lot. At the age of 18 and in my early twenties I read a lot of self help books and this triggered me to look at my strengths. By doing that, I was able to turn those uncertainties and challenges into opportunities to grow. My biggest strength is my communications skill and as a people manager I have this ability to walk my talk.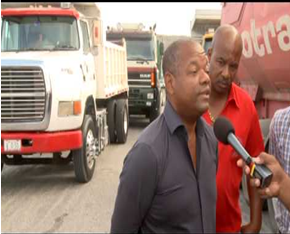 During all these years people started noticing my unique abilities and talents to be able to influence lots of people as an excellent communicator. And as I mentioned before in my late teens, early twenties I started reading about self-help books and I was since then into continuous growth. And people started taking notice of my abilities. In the beginning I wasn't that aware of this. It is like scouts for professional sports that can spot talented young players. Well something more or less comparable happened to me. Other people took notice of my abilities and after becoming more conscious about this I started to cheerish these strengths and consciously further develop these abilities."
Another defining moment in ABC-NV of late:
"There was a strike and we as the Management of ABC-NV were taken completely by surprise. I use my communication skills and inate wisdom to respond and listen to what was meant to be said by the the group of strikers, non members of the oficial union and I didn't react in an impulsive surpressive way and this change the course of events. We were able to start a dialogue and solve all the issues that we were able to solve. That was a big lesson learned, meaning seek to understand (respond) first before you react."
What are your short term and long term business goals?
"My short term goal: I really want to transform ABC-NV to become a model company in terms of corporate governance and let it become a strong broad base employees driven company and so that it can become the best it can be.
For the longer term being CEO of ABC NV is not my final stop. I want to grow further and become my best self and I will not limit the role I want to play to only Curaçao as I want to start my own company in the future. Basically, I want to be help transform other organizations in Curaçao and internationally especially in the Caribbean. As a professional myself I firmly belief, that we as professionals should not be self-serving only, but use our abilities and knowledge to serve the society and the good of all humanity. So that is my long term goal."


You are now very involved in leadership development in Curaçao as one of the coregroup members of the Whole Island Leadership Expedition? How does this platform offers help to develop leadership in Curaçao?
"The Whole Island Leadership Expedition is an initiative in its incubator phase for leaders who want to collectively make a positive impact in Curaçao and the world) is unique in, that It helps participants to share experiences with other leaders and share how they look at things and themselves. It helps to look at how leadership can help solve our different societal challenges and it is a way to be of service to the greater good/community."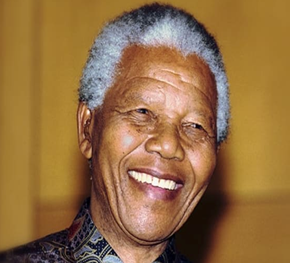 Whom are the persons that have inspired you the most in your career?
I was very inspired by Nelson Mandela when I started my reading journey. After reading a poem in a book about Nelson Mandela, where in this poem, figuratively the Robben Island expresses her inability to break the spirit of Nelson Mandela as a prisoner, this inspired me a lot."
What were 5 of the most Influential Books that changed your life?
"In my case I can mention 3 books which made me stop and think about myself and my purpose in life.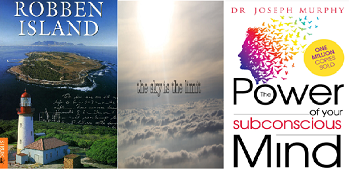 1. 'The Robben Island' because there is where I met Nelson Mandela and that inspired me a lot: The strong focusing, responding to circumstances, on courage and perseverance to do things no matter what;
2. 'The Sky is the limit', that explains that our goal is to gain wisdom and experience and all of that is an inward proces. You are responsible for this yourself.
3. 'The power of your subconscious mind', because it shows how changing your thought patterns can produce dramatic improvements and turnarounds in your life."
When you turn 85 years old on your birthday party, what would you want your family and friends, to say about you?
"That I was always working on improving myself and using that knowledge to serve the community and the greater good."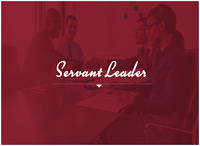 How would you to describe John Cijntje in one word or one sentence?
"A servant leader."
As the coregroup of Share2Uplift we love and deeply respect John, because of his servant and transformative leadership style and drive for continious personal growth to serve the community at large. Definitely one of the 250 ethical leaders of our Island, that continuously works at connecting dots and creating value for the whole of the society. Share2Uplift is totally aligned with his ambition and his short and long term goals.

The goal of the core group of Share2Uplift for 2018
As the Share2Uplift movement our goal for 2018 is to identify 250 ethical leaders (Influencers) to be empowered by 21st century mindsets and are connected and collaborate with one another to create value for the whole of the society.
As Share2Uplift we are fully trying to align with this thinking of Center for Curriculum Redesign to promote this agenda in our educational systems and workplace. So, in that sense we fully support any initiative to make our educational system 21st century proof.
Share2Uplift aligners are those that:
– Create an inspiring vision of the future;
– Motivate and inspire people to engage with that vision;
– Manage delivery of the vision;
– Coach and built a team, so that it is more effective at achieving the vision.
These criteria are now being polished.
We also consider these 5 values of the most important ones for Share2Uplift aligners. They are:
• Peace from within;
• Compassion;
• Respectfulness;
• Integrity;
• Responsibility.
As we will progress towards this goal we will update you on the progress.
Visit the website for more information.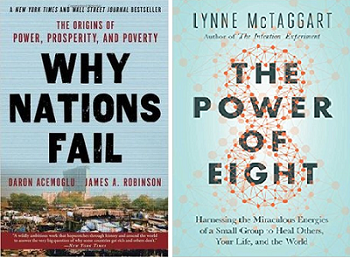 Next Master Your Mind-platform session on the 18th of October
We would like to invite you to our next session MYM-platform session on the 18th of October, at Biblioteka Nashonal di Korsou.
From: 7 - 8.30 pm
Entrance: FREE
We will be presenting the books 'Why Nations fail, the origins of power, prosperity and poverty', by Daron Acemoglu and James A. Robinson (presented by Dr. Miguel Goede) and 'The power of eight, Harnessing the Miraculous Energies of a small group to heal others, your life and the world', by Lynn McTaggart (presented by Ivan Kuster).
We will connect the content of these books with what we presented in past MYM-sessions, focused on how to create your own future. Bring along a friend and hope to welcome you on the 18th of October.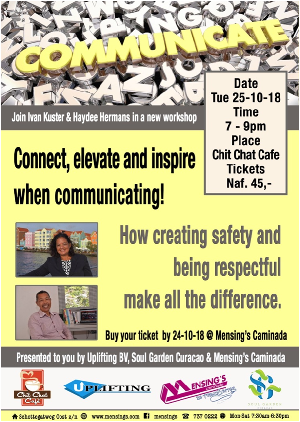 Our next Chit Chat Workshop at Mensing's Caminada on Thursday the 25th of October
We would also like to invite you to our next workshop:


'Connect, elevate and inspire when communicating.
How creating safety and being respectful make all the difference.'


Date: Thursday the 25th of October


Time: 7 – 9 pm


Place: Chit Chat Café Mensing's Caminada. Contact for more info!
Personal coaching tips
In this week's personal coaching tips, we will share some Uplifting video links personal video-links on "Well-being and Martin Seligman P.E.R.M.A.-model" and every day, we will upload one of these links on our Facebook.com/share2uplift page.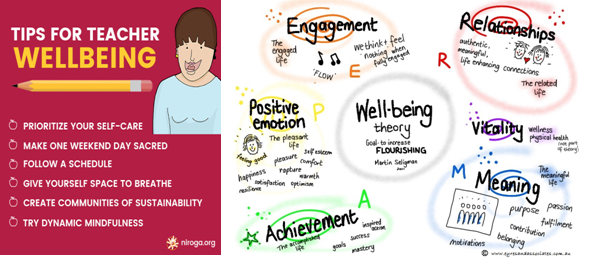 What are the 5 Ways to Wellbeing? - YouTube
/www.youtube.com/watch?v=yF7Ou43Vj6c
How Mindfulness Empowers Us: An Animation Narrated by Sharon Salzberg - YouTube
www.youtube.com/watch?v=vzKryaN44ss&t=15s
Beyond Happiness: Flourishing-PERMA model - YouTube
www.youtube.com/watch?vWavCPydQ5k
What is Positive Psychology? - YouTube
www.youtube.com/watch?v=1qJvS8v0TTI&t=9s
Dr. Martin Seligman - YouTube on P.E.R.M.A.
www.youtube.com/watch?v=l36oDgU09r0
Well-Being Defined - YouTube
www.youtube.com/watch?vGCKHX4Lr9o
Categories: Share2Uplift, 21st Century Mindsets, Influencers