| | |
| --- | --- |
| Posted on October 8, 2018 at 3:35 AM | |
In this week blog (8th - 14th of October) we will present to you an interview we have had with Martin van den Blink, one of the founders of the Whole Island Leadership Expedition; we will invite you to our next Master Your Mind Platform session of the 18th of October; we share with you some personal coaching links on 'Happiness' and each day in the coming week, we will upload one of these video-links on our Facebook.com/share2uplift page.
Martin van den Blink, everyday in everyway expanding my boundaries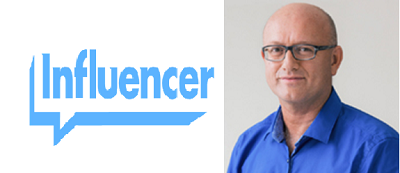 Martin can you tell to us where you were born and tell us something of your family?
"I was born in Holland, where my parents soon after I was born, left to Curaçao because my farther was a teacher at Schroederschool. I grew up in Curaçao where I feel totally at home. Being in contact with nature, walking bare footed in the hot sand, the blue sea in Curaçao gives me a feeling of being infinitely connected with it. I was at the Peter Stuyvesant college and before graduation, let's say about half way at Stuyvesant, our family moved back to Holland, where in Utrecht I got a masters degree in History. I specialized on the history of the Caribbean Basin and my final thesis has focused on the relationship between Curaçao and Venezuela in the first half of the 20th century. In those days we also had a refugee problem of Venezuelans, because President Juan Vicente Gomez brutally surpressed all opposition. The most important issue is, as is still the case in these days, the human dimension of this drama that is unfolding in Venezuela. I can't close my eyes for this. I have carefully concluded, that after all these years now in the 21st century, we didn't grow after all these years. In those years the refugees were immediately expedited often to other countries in the region and this is happening again now."


What makes you relationship with Curaçao so special?
"If you have grown up in Curaçao and then went to Holland back for further studies, you will always have a navel string kind of relationship with the island. That feeling has never subsided and after living for quite some years in Holland, my wife Maya and myself decided to return back to Curaçao with my son Siddhart (now 14 years old), just like my parents did by the way with me. Siddhart was also only a couple of months old. We decided to start all over again in Curaçao. Siddhart is a fantastic son, very much into sports and has a highly developed feeling of rightfulness. His greatest strength is, that he has a tenacity to keep trying until he has mastered any new ability/skill. My wife was one of the founders of Greenkidz, a highly succesful venture to teach schoolchildren environmental issues, I am a director at Balance Consultancy Group and I enjoy every single day of the intensity on the island. I can really immerse in nature on the island. Curaçao has a special energy that makes the connection between myself, life and the world much more natural and easier then other places in the world."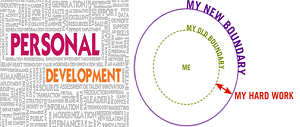 How important is personal development for you?
"I consider it important that I keep taking steps to further develop myself personally. On the physical level I do a lot of sports and I am long distance kajakker. Together with two of my friends we formulated a goal, to bit by bit expand our boundaries with kajak-trips. So we have been to Klein Curaçao and later from Bonaire we kajakked to Curaçao. Ultimately we undertook three real big kajak trips: One to Venezuela and two to Colombia. On these trips you must be able to keep your ultimate personal composure: the enormity and the forces in sea surrounding you is overwhelming and beautiful at the same time. It requires lots of mental strength and teamwork to undertake such expeditions and to succesfully finish them."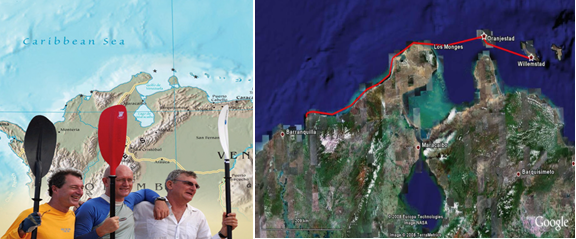 On a "sit-on-top kajak", you are literally sitting in the water and especially during the long nights when the sea is turbulent with at times stormy winds, it requires maximum stamina and persistence. I have come to learn, that I can really enjoy this immensely, even though this at times can be physically very demanding. The oneness with nature becomes like a meditation, I can immerse totally in the greater whole of things. Knowing that you are one with the evolutionary Life Force that surrounds you, gives you such a deep sense of peacefulness and confidence. 


How would you describe the analogy between kajakking and life in itself?
"In life you can choose to go and be pulled by the currents of changes, that will never stop and if you don't watch out, you can easily become a victim of these changes. As a coach, consultant and business owner, I deliberately choose to take the lead over my life in an environment where change is inevitable and I deliberatey create an environment that inspires me and challenges me. The most important factors are my own freedom, the people in my environment, that is what inspires me in the work I do and the circumstances, that give me energy. From Andrew Cohen I have learned, to " Don't avoid anything" and that you should "Confront everything". Being an entrepreneur feels to me, like jumping out of an airplane and on your way down discover the parachute to make you land safely. That is a real challenge and this made me tweak my business model to such an extent, that I now collaborate mainly with people that are free, whom are passionate about the idea that from a totally independent position, it is perfectly possible to collaborate on a higher (spiritual) level, instead off collaborating simply and only to earn money. Collaboration in this way generates new, innovation, synergy and a drive to strengthen each other. That creates a sustainable connection with a sense of unity among each other, that according to me is far greater and bigger than work on itself."


What drives your choices in life, or call it your BIG WHY?
The reason and drive for my choice is, because of my evolutionary understanding of the theory of Spiral Dynamics that indicates or is telling us that the world moves on with or without you. This requires you to choose based on your own choices, you choose to become the master of your own destiny and very specifically add value to the world based on all your potentials. You can add value as a coach, consultant, fellow co-creator, citizen of the island, husband and father, friend and as a human being. It is a choice."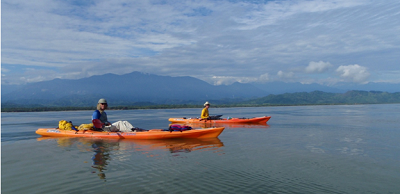 What is the biggest boundary that you are challenging now?
As one of the founders of the Whole Island Leadership Expedition (The Whole Island Leadership Expedition is an initiative in its incubator phase for leaders who want to collectively make a positive impact in Curaçao and the world) it is exactly that what I consider important. To meet people as they are developing their potential and strenghts, show this in Curaçao first and let it sprout suffisient roots here. When we where kajakking to go to Colombia that was a challenge, I now experience the Whole Island Leadership Expedition as a real and my Biggest challenge up to now.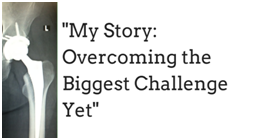 It requires courage to start this journey on our own compass without exactly knowing or able to predict where we will land/end our journey. Every little step we take will have to fit our needs and what we stand for. It requires trust of those that are in this journey with me, that they will do their best and utmost for themself and for the island, each one of us in their own way and manner, but than based on an ego-surpassing-perspective. And that is what we need on our island that will ultimately benefit all of us."
Martin last year November/December via your cousin Marianna van den Blink, we expanded our own personal boundaries because of Marianne's excellent facilitation in a workshop called "Discover your core (Ontdekl je kern)", we were able to uncover some of our blind spots. We have heard that she is coming back to Curaçao, even though she has a very busy schedule in Holland. When will she be here exactly?
"Yes she has become widely popular in Holland. I highly recommend people to attend.
• She will be offering the Basic course on the 30th of November and the 1st of December;
• The next level of her course (in dutch it is called "verdiepingscursus" is on the 23rd and 24th of November;
• The full course that she will also be offering, will start in group 1 on the 16th of November,
• The second group will start on the 17th of November."
We highly recommend these courses, for more information on these courses contact Martin via Landhuis Zuikertuin, Zuikertuintjeweg z/n, Willemstad, Curaçao
T: +5999 737 8831
E: vandenblink@balancecaribbean.com
W: www.balancecaribbean.com
M: +5999 528 8833 Skype: balanceconsultancygroup


As the coregroup of Share2Uplift we love and deeply respect Martin, because of his tenacity to continuously expand his boundaries and his extensive experience working as a reputable consultant in Curaçao, other Islands in the Dutch Kingdon and in Holland. He is now expanding his own personal boundaries to manage his ego and connecting that for the good of all. Definitely one of the 250 ethical leaders of our Island, that continuously works at connecting dots and creating value for the whole of the society. Share2Uplift is totaly aligned with his ambition short and long term goals.



The goal of the core group of Share2Uplift for 2018
As the Share2Uplift movement our goal for 2018 is to identify 250 ethical leaders (Influencers) to be empowered by 21st century mindsets and are connected and collaborate with one another to create value for the whole of the society.
As Share2Uplift we are fully trying to align with this thinking of Center for Curriculum Redesign to promote this agenda in our educational systems and workplace. So, in that sense we fully support any initiative to make our educational system 21st century proof.

Share2Uplift aligners are those that:
– Create an inspiring vision of the future;
– Motivate and inspire people to engage with that vision;
– Manage delivery of the vision;
– Coach and built a team, so that it is more effective at achieving the vision.
These criteria are now being polished.
We also consider these 5 values of the most important ones for Share2Uplift aligners. They are:
• Peace from within;
• Compassion;
• Respectfulness;
• Integrity;
• Responsibility.
As we will progress towards this goal we will update you on the progress.
Visit the website for more information.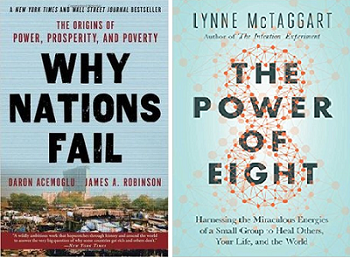 Next Master Your Mind-platform session on the 18th of October
We would like to invite you to our next session MYM-platform session on the 18th of October, at Biblioteka Nashonal di Korsou.
From: 7 - 8.30 pm
Entrance: FREE
We will be presenting the books 'Why Nations fail, the origins of power, prosperity and poverty', by Daron Acemoglu and James A. Robinson (presented by Dr. Miguel Goede) and 'The power of eight, Harnessing the Miraculous Energies of a small group to heal others, your life and the world', by Lynn McTaggart (presented by Ivan Kuster).

We will connect the content of these books with what we presented in past MYM-sessions, focused on how to create your own future. Bring along a friend and hope to welcome you on the 18th of October.


Personal coaching tips
In this week's personal coaching tips, we will share some Uplifting video links related to Happiness. Every day in the week we will upload one of these video-links our Facebook.com/share2uplift page.
How To Be Happy - The Secret of Authentic Happiness - Martin Seligman - YouTube
www.youtube.com/watch?v=Mp8xN1K-ITs
10 Habits of Happy People - How To Be Happy - YouTube
www.youtube.com/watch?v=mp0JCvebcAw
3 Ways To Be a Little Happier Every Day - YouTube
www.youtube.com/watch?v=789O-vkIBSI
Tony Robbins--HOW TO BE HAPPY - YouTube
www.youtube.com/watch?v=AXafk_iC8m0
Five Ways to Become Happier Today - YouTube
www.youtube.com/watch?v=fLhpyzVTc8A&t=16s
The science of Subjective Well Being, a.k.a Happiness. - YouTube
www.youtube.com/watch?vPbjK3MmjL0
Categories: Share2Uplift, 21st Century Mindsets, Influencers