| | |
| --- | --- |
| Posted on June 18, 2018 at 2:55 AM | |
In this week's blog (18th of June till 24th of June) we will share with you, what drives the initiator and driver of Hóben Òn! Bianca Neman (Be Advancement) after we have been to the 2nd edition of the seminar musical Hóben Òn!; we will share with you what drives Pharon Pilgrim, the motivational speaker (also singer, composer, rapper, college baseball player on a scholarship in the USA and designer) that opened the 2nd edition of the Hóben Òn! Musical, sharing his personal challenges and successes; we will invite you to our next Master Your Mind-platform on the 21st of June at Biblioteka Nashonal; we will invite you to our next workshop at Chit Chat Mensing's Caminada tiltled: "How to overcome Obstacles that are holding you back" and we will share with you some motivational video links. We will upload a link every day via Facebook.com/share2uplift.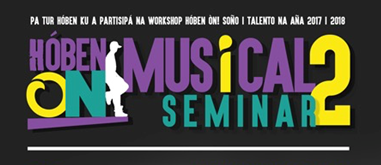 Hóben Òn! Musical 2nd edition on the 16th of June
On the 16th of June there was the 2nd edition of the musical Hóben Òn! We want to share HOW we experienced this event:
"It was really beyond our expectations in terms of organization, flow of the whole event, workshops, energy, talent shown and last but not least uplifting and inspiring content by all the participants". 
The collaboration between Bianca Neman (be.advancement) and Excel Arts Academy enabling this event has grown deeper and deeper after their first collaboration in 2016.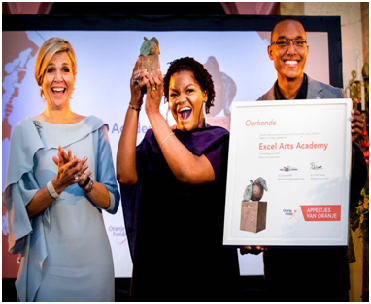 The afternoon started with artist FireOn Pharon Pilgrim and as a surprise he was followed by the well known singer Aemy Feliz before Excel Arts Academy started with their part offering a varied show of dancing, singing, brass band and some sketches presented by actors of Excel and some of the first 14 youth, participating in the Hóben Òn! scholarship program at Excel. The central theme was that everybody deserves a Second Change.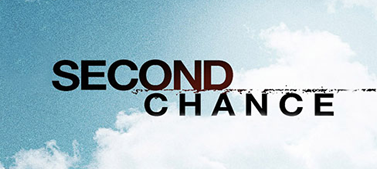 We asked Bianca Neman what drives her to start and continue to offer the 2nd edition of the different phases of the Hóben Òn! program. Bianca shared with us, that she was inspired and focused enough during her youth to study and improve herself, by going to school in the evening hours and also she went to Holland to further improve herself knowledge and skills level. This, although her family circumstances were far from being ideal.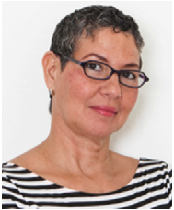 This helps her when she gives her workshop Life and Soft skills to the youth from schools and from different "Barrios", that instead of being a victim she has surpassed those challenges and she has grown to be whom she is right now.

Bianca: "it is not unusual to noticed three things among some of our youth. They find it hard to:
1. mention one positive trait of themselves;
2. compliment one and another in the peer group and
3. accept 100 % responsibility of their choices".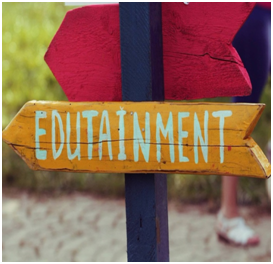 "Our approach is to trigger youth based on their interest in arts and culture, edutainment, to discover and to develop their passion and realize their dreams. This irrespective of the environment where they come from, just by accepting their own responsibility, they can gain greater mastery of the choices they make in their life".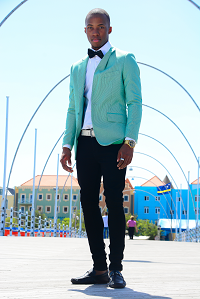 One example on how Hóben Òn! can enable youth is, Pharon Pilgrim the motivational speaker, composer and singer that opened the musical this year. (Pharon is also baseball player on a scholarship in the USA and fashion designer) was asked what drives him? Having a clear purpose at the age of 20 year is remarkable, but it didn't come easy for him. Having struggled at finding his purpose he went to some great disappointments, like choosing to leave VWO 6th grade to go to HAVO 5th grade only to fail that exam. Deciding to do a gap (sabbatical) year after finishing his HAVO exams after all, as a promise to his parents and he gained some work experience and discovered that he was not meant to sit behind a desk most of the day; becoming the first finalist in the RYLA, the youth leadership program of Rotary in 2016 that transformed him, participating in Hóben Òn! in 2016 and finally ending up on scholarship on baseball at the North Central Missouri College in the USA. He sang the national anthem twice at his school in the meantime, becoming the NCMC outstanding student of the month May 2018, after developing his speaking and singing abilities while at times, in the past even speaking could be painful for him due to a physical ailment.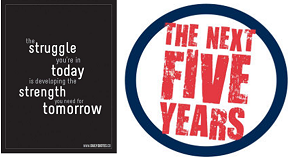 "Struggles to succeed are necessary to become successful", Pharon told the attendees in his address to the attendees.
Both Bianca and Pharon are focused on "changing mindsets of our youth" by doing just that, they are 100 % aligned with the goals of Share2Uplift.



Bianca is passionate about enabling the development of our youth via Hóben Òn! and in the near future she wants to start another big initiative and that is to connect and align educational organizations in their efforts, to improve the holistic education of our children, our youth including their parents on Curaçao.
Pharon wants to use his ever growing fame to inspire our youth and changed their mindsets and therefore the culture on Curacao, but he also wants to become a world renowned fashion designer based from Curacao.

Coverage of the event via Facebook.com/Turkutin of the live stream from Pure Quality Production (Presentation of initiator Bianca Neman and FireOn) and Æmy and Excel Arts Academy and more....
We will share the footage from Hóben Òn! itself with you, as soon as it is edited on the Facebook page of Hoben Òn!


As the core group of Share2Uplift we also enable mindset changes among are youth in Curaçao. We collaborate with social entrepreneurs like Bianca Neman to "Connect Dots Align efforts" aimed at changing our youth, their mindsets. Via the foundation - go to www.YouthVision5000.org and see with whom else we collaborate - we collaborate closely with other social entrepreneurs and organizations.

As Share2Uplift we are fully trying to align with this thinking of Center for Curriculum Redesign to promote this agenda in our educational systems and workplace. So in that sense we fully support any initiative to make our educational system 21st century proof.
Share2Uplift aligners are those that
– Create an inspiring vision of the future;
– Motivate and inspire people to engage with that vision;
– Manage delivery of the vision;
– Coach and built a team, so that it is more effective at achieving the vision.
These criteria are now being polished.
We also consider these 5 values of the most important ones for Share2Uplift aligners. They are:
• Peace from within;
• Compassion;
• Respectfulness;
• Integrity;
• Responsibility.
As we will progress towards this goal we will update you on the progress.
Visit the website for more information.

Our next MYM-platform session
We would like to cordially invite you to our next Master Your Mind - platform session, that will be on the 21st of June (3rd Thursday of the month).
Time: 7 - 8.30 pm sharp.
Venue: Biblioteka Nashonal Korsou
Entrance fee: FREE
Books to be presented:
1. "Tijd voor nieuwe zaken, op weg naar je hogere doel, een nieuw businessmodel en een verbonden organisatie", by Judith Manshanden.
This will be presented by Michiel van der Veur.
2. "Drive, the surprising truth about what motivates us", by Daniel Pink. This will be presented by Ivan Kuster.

Our goal as the Share2Uplift movement is to enable changed mindsets in Curaçao. One of the most effective ways is reading. Hope to see you and bring along a friend whom is also interested in personal development.


Our next Chit Chat Mensing's Caminada workshop by Haydee Hermans and Ivan Kuster on Tuesday the 26th of June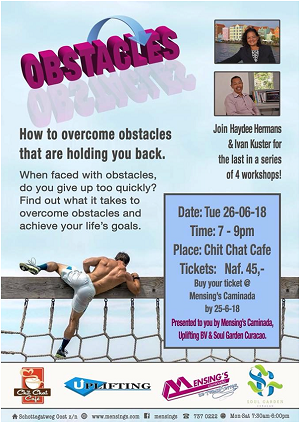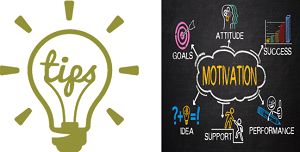 Personal coaching tips
In this week's personal tips we will share with you some motivational video links. We will upload a link every day via Facebook.com/share2uplift.
Tony Robbins - 3 Steps To Achieve Anything In Life Tony Robbins Motivation - YouTube
www.youtube.com/watch?v=BoVCkqmjoxw

How Tony Robbins Outsmarts Depression - YouTube
www.youtube.com/watch?v=uMbUa0nfzk8

If The Past Is Holding You Back Watch This Now | Lisa Nichols | This Speech Will Change Your Future - YouTube
www.youtube.com/watch?v=S9avYHuuA68
This Monk Will Change Your Worldview - A Chilling Message By Jay Shetty - YouTube
www.youtube.com/watch?v=5hfzEAEMEyY
Tony Robbins Tips On Changing The Way You Feel - YouTube
www.youtube.com/watch?v=GL9OnmmjkCk

TONY ROBBINS & LES BROWN: 16 Minutes That Can Change Your Life (MOTIVATIONAL VIDEO) - YouTube
www.youtube.com/watch?v=NSMfeaRvy6Q
Categories: Share2Uplift, 21st Century Mindsets, Influencers