| | |
| --- | --- |
| Posted on April 15, 2018 at 4:10 PM | |
In this week's blog (16th – 22nd of April) we will expand a little more on 2 other programs of Bos di Hubentut that is celebrating their 25th anniversary this year; we will invite you to our next Master Your Mind-platform session this coming Thursday the 19th of April; we will invite you to our upcoming workshop Top Habits for Lasting change on the 26th of April, presented by Soulgarden, Uplifting in collaboration with Mensing's Caminada, on Habits creation and Willpower, we will commend the talented young singers that participated at the E-concert on the 14th of April organized by E-Awards Foundation and we will end in with some new video links with personal coaching tips on accepting 100 % responsibility over one's life by choosing not to blame, complain and having excuses. Every day we will upload one of these video links on our Share2Uplift Facebook-page.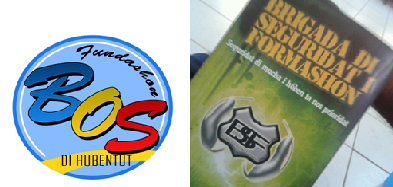 Bos di Hubentut celebrating their 25th anniversary
Bos di Hubentut is celebrating their 25th anniversary under the dynamic leadership of Sheila Albertoe. In our blog on the 2nd of March we paid attention on the inauguration of 21 members of the youth parliament as part of the Hoben Goberna project under the Bos di Hubentut umbrella. This week we will expand on two other projects, namely Brigada di Seguridat i Formashon and Kibrando e Gritonan Silensioso.

Brigada di Seguridat i Formashon
According to Rachel Hawker spokes-person of Bos di Hubentut, Brigada di Seguridat started in October 2004. This after the tragic death of a youngster on the 12th of April of that year. The goal of Brigada di Seguridat is to improve the safety of children and youngsters during big activities like Carnaval, Sehu or any other celebrations. Over the last 14 years of their existence Brigada di Seguridat over 2800 youngsters between 12 till 25 years old has participated in the programs Brigada offers. These youngsters are recruited from all walks of life and they usually approach Brigada di Seguridat themselves. After they have been through a screening process they are usually allowed to participate. This year they are planning a triathlon, camps and there will be a special event soon where some participants will be celebrating a promotion to a higher rank, there will the formal acceptance of some new members and some leaders will get their certificate of the leadership course they followed.

According to Rachel the interest for participating in Brigada di Seguridat is growing
They attract youth from all walks of life, especially because they are interested in the non-conventional physical training methods that "Brigada" offers to the participants. Because of the type of physical and skills training they go through, their attitudes changes; their self confidence increases; they become more willing to accept responsibilities; they learn to serve without expecting anything back; basically they become better in their personal leadership skills and they are enabled to become responsible citizens in our society.
For more information on Brigada di Seguridat i Formashon go to:
www.bosdihubentut.com/projektonan/brigada-di-seguridat-i-formashon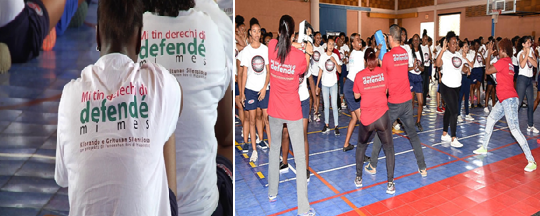 Kribando e Gritonan di Silensioso
Another project of Bos di Hubentut is Kribando e Gritonan di Silensioso. This project focuses on addressing domestic and relational violence, especially among children and our youth, be it physical violence or sexual abuse. This week as part of another project of "Kribando e Gritonan di Silensioso" founder and director Debbie Stevens from Action Breaks Silence - Creating Safer Communities visited Curaçao. Having herself survived a rape at 11 years of age, and driven by her belief that all women and teenage girls should be empowered and know how to defend themselves, Debi Steven has built her twenty-five year career on empowering women and girls by teaching personal safety workshops to individuals, schools, universities and many blue chip companies and organizations. In July 2013, she founded Action Breaks Silence to offer her training FREE of charge to women and girls at risk of sexual or gender-based violence in South Asia and Africa. Action Breaks Silence is an educational charity established to create a world where women and girls can live their lives free from fear of gender-based violence. To try and break the cycle of violence, Action Breaks Silence offers two educational programs: the Empowerment through Self-Defence Program for women and girls; and the Hero Empathy Program for boys, which challenges gender stereotyping and builds feelings of empathy and respect towards women and girls. During her stay she trained girls about 2000 girls on self defense techniques as part of their belief that girls need to become more empowered. Look at what she has to say about the philosophy behind their approach.
Go to: www.youtube.com/watch?v=-EdZd63KF9E
For more information on this international movement go to:
CREATING A WORLD FREE FROM FEAR OF GENDER-BASED VIOLENCE - Home 
www.actionbreakssilence.org/
For some more information on the activities during this week at different schools, go to www.facebook.com/BosDiHubentut/videos/1769421699771031 and go to www.facebook.com/BosDiHubentut/videos/1770608406319027/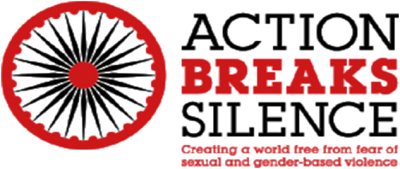 Boys will not be excluded
According to Rachel they just contacted Action Breaks Silence via internet and they immediately reacted and were willing to offer this training for free on Curaçao. In November they will come back and offer the training meant for boys, the Hero Empathy Program for boys, which challenges gender stereotyping and builds feelings of empathy and respect towards women and girls by Action Breaks Silence.
We commend Bos di Hubentut on their relentless efforts during these 25 years to enable our youth through the different programs that they offer, that is un-doubtfully having an ever increasing positive impact in our society.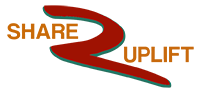 The goal of the core group of Share2Uplift for 2018
As the Share2Uplift movement our goal for 2018 is to identify 250 ethical leaders to be empowered by 21st century mindsets and are connected and collaborate with one another to create value for the whole of the society. As share2uplift we are fully trying to align with this thinking of CCR to promote this agenda in our educational systems and workplace. So in that sense we fully support any initiative to make our educational system 21st century proof.
Share2Uplift aligners are those that:
– Create an inspiring vision of the future;
– Motivate and inspire people to engage with that vision;
– Manage delivery of the vision;
– Coach and built a team, so that it is more effective at achieving the vision.
These criteria are now being polished.
We also consider these 5 values of the most important ones for Share2Uplift aligners. They are:
• Peace from within;
• Compassion;
• Respectfulness;
• Integrity;
• Responsibility.
As we will progress towards this goal we will update you on the progress.
Visit the website for more information.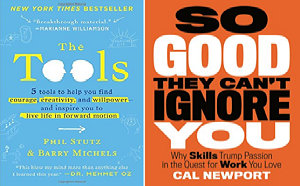 Our next MYM-platform session
We would like to invite you to our next MasterYourMind- platform session, that will be on the 19th of April (3rd Thursday of the month).
Time: 7 - 8.30 pm sharp.
Venue: Biblioteka Nashonal Korsou
Entrance fee: FREE
Books to be presented:
In our next upcoming sessions Eelco Baak and Ivan Kuster will present these two books
"So goods you can be ignored, why skills trump passion in the quest for work you love, by Cal Newport. Presenter: Eelco Baak eelco@eelcobaaklifecoaching.com.
And "The Tools, 5 tools to help you find courage, creativity and inspiration to help you live life in forward motion", by Phyl Stutz & Barry Michels. Presenter: Ivan Kuster ivan@upliftingcuracao.com.
Our goal as the Share2Uplift movement is to enable changed mindsets in Curaçao. One of the most effective ways is reading. Hope to see you and bring along a friend whom is also interested in personal development.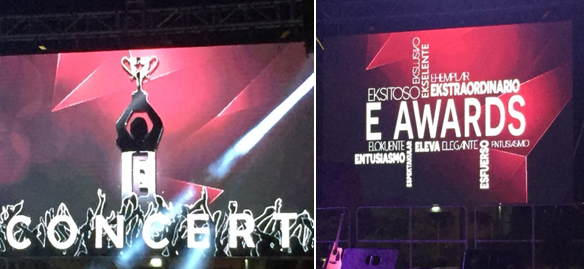 E-concert organized by E-Awards Foundation enabling some young talents
On the 14th of April E-Awards organized the so called Curaçao E-concert with lots some young talents for different schools.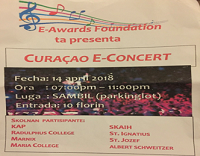 These talents,according to Jessica Colastica of E-Awards Foundation, were all very much into singing since they were a child according to their mothers. By offering them a podium and a training of 2 weeks, these 18 talented singers were able to sing and perform in front of a big audience and this most have been a unforgettable experience for these youth. Some were very shy when they came to their first training, but very little of that was visible when they performed in the parking lot of Sambil from 7 till 11 pm.
This E-Concert was also part of a fundraising effort to collect enough funds to finance the upgrade of music classrooms on schools, to enable even more students to learn and practice music. We commend E-Awards for their efforts to enable youngsters to discover and develop their talents and by doing that improve their self-confidence. We will continue to support E-Awards where ever and whenever possible with the great work they are doing for our youth.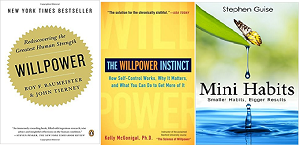 Workshop: Habit creation and will power tips, how to make it stick
We would to invite you to our next workshop presented by Haydee Hermans (Soulgarden) and Ivan Kuster (Uplifting) in collaboration with Mensing's Caminada. It will be the second of the TOP HABITS FOR LASTING SUCCESS cycle.
Learn how to have successful and positive habit and behavioral changes by:
* Increasing your Willpower
* Creating orderly tiny habits
* Maintaining Self-discipline
Date: Thursday April 26th
Time: 7:00 to 9:00 pm
Place: Chit Chat Cafe
Tickets Naf 45,-
In this workshop we will combine insights from different books to focus on habits creations and the willpower tips needed to make new habits stick. To have lasting change in your behavior it is not only important to know what but also important to know how to make the creation of new habits stick. The books that were used as sources are or will be available at Mensing's Caminda. These books are: "The Influencer", by Joseph Grenny; How to change Habits "The power of Habit", by Charles Duhigg; "Willpower:, by Roy Baumeister and John Tierney; Will power Instinct", by Kelly McGonigal; "Mini Habit", by Stephen Guise.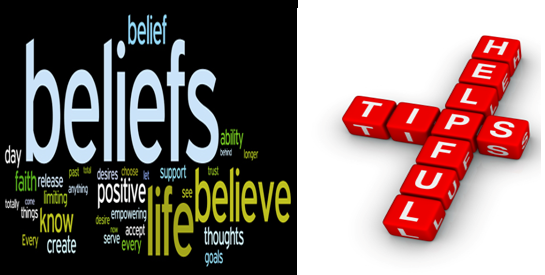 Personal coaching tips
This week we will continue focusing on one vital behavior (keystone habit) we belief is fundamental to chance our life and ultimately will turn around mindsets and behaviors in Curaçao, for the good of all. Check these links on accepting 100 % responsibility over one's life by choosing not to BLAME; to COMPLAIN and to have NO-EXCUSES. Every day in the week we will upload one video every single day on our Share2Uplift Facebook Page.
STOP BLAMING OTHERS - Motivational Video (ft. Eric Thomas) - YouTube
www.youtube.com/watch?v=Bh2JaXSsrK4
TD Jakes ►Blame Game ᴴᴰ - Motivational Speech for 2018. - YouTube
www.youtube.com/watch?v=66GGUbLVwhk
Take Responsibility - Motivational Video - YouTube
www.youtube.com/watch?v=zw7JbATbFGw
Responsibility - Motivational Video 2015 - YouTube
www.youtube.com/watch?v=WjjzTB0YIJk
It's Up To You - Motivational Video - YouTube
www.youtube.com/watch?v=YMz2_S2y9WE
The Power of Attitude (MUST WATCH) - Most profound video ever by Dr. Myles Munroe - YouTube
www.youtube.com/watch?v=XzQYQpD4l9c
Categories: Share2Uplift, 21st Century Mindsets, Master your mind - Bookclub sessions