| | |
| --- | --- |
| Posted on March 19, 2018 at 9:20 AM | |
In this week's blog (19th – 25th of March) we will give you an update of GreenKidz movement based on one of their latest activities at LOFO; we will invite you to a workshop on the 27th of March presented by Uplifting, Soul Garden and Mensing's Caminada; we will express our gratitude to the 19 attendees at our last Master Your Mind-platform session on the 15th and invite you for our next session on the 19th of April and we will end with some personal coaching tips regarding accepting responsibility over one's life. Every day in the week we will upload one of these video-links via our Share2Uplift Facebook page.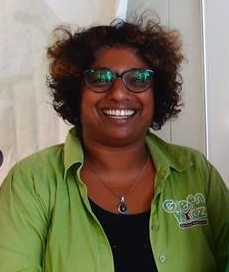 Update on the Greenkidz movement
Maya Mathias is a writer and teacher. With Ivonne Zegveld, a professional designer, they wanted to make a difference and use their talents to inspire the youth and the teachers and help change the mindset of generations. In 2015 they founded 'GeenKidz', a program that inspires children in the primary and secondary schools of Curaçao, through educational activities and learning materials, to take better care of their environment.
GreenKidz started this year with a very special event: Three first-year students of the Teachers Training for Elementary Education "Leerkrachten van het funderend onderwijs (LOFO)" received the 1st GreenTeachers Caribbean Award.

The award was presented to Saviani Kartowidjojo, Judyrey Franken and Gilianny Martina (picture below). They won the award for the best instructional film in Papiamentu about the concepts: "Reduce. Reuse& Recycle" which they made for GreenKidz free environmental education in Curaçao.
See the winning video.
This practical assignment was part of the broader Green­Kidz LOFO project module: "Man, Nature and Technology". Maya: "We target students from primary and secondary schools, but wanted to reach the new generation of teachers as well to be really sustainable. So we joined forces with the University of Curaçao to develop an innovative program for teachers in training.
We introduced these young teachers to many local environmental organizations, and our GreenKidz program asked them to enrich our training materials with short videos explaining the term "Reduce. Reuse & Recycle" to young children and we were amazed how talented these new generation teachers were. We've started sharing the videos on Facebook.com/ greenkidzcuracao and will use these videos in our Greenkidz schools."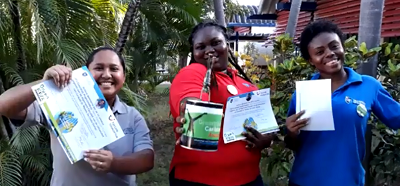 Talking about 21st century education
In the LOFO project, Maya worked with Mieke Hutshorn whom is specialized in 21st century teaching methods. We asked Maya to share one or more useful lessons learned from working with Mieke? Maya is very enthusiastic: "I would say; visit her class room, see how she teaches. I was blown away and I am a great fan of hers. My own son had her as a teacher for 2 years and I saw the impact. How he grew and flourished and started to think so creatively and deeply about the world around him. She uses lots of modern education concepts like: whole brain training, thinking acting and sharing, mirroring and pairing up and lots of experimenting and energy and movement in the class. She is much more about offering children stimulating and confronting learning experiences than teaching them in a traditional classical way."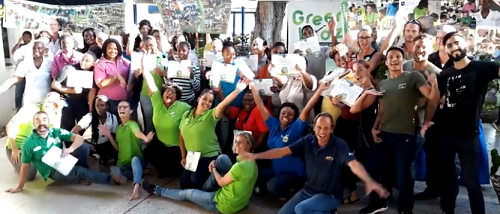 The progress made since 2015 till now
Maya is very happy with the progress of GreenKidz and the activities: "In the meanwhile our team has grown to 40 active team members and we have reached thousands of children and about 35 primary and secondary schools with our program." The goals of GreenKidz for the long and midterm is to offer every child in Curaçao free and modern and inspiring environmental education. Maya: "Schools are very enthusiastic about what we do and how we do it. Every school we visit we offer instruction workshops for the teachers to stimulate them to use our educational materials as they see fit and to share how we work using lots of interactive and collaborative teaching techniques. If we had the funds, we could reach every school on the island within two years. And we are working hard on that." In this context it is important to know that there are 50 primary and 23 secondary schools on Curaçao and they have reached 35 which is about 50 %.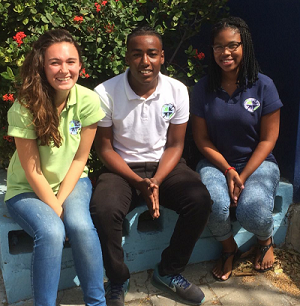 Future plans
Right now Maya and Ivonne are working on a schoolbook 'Limpi Korsou' with lots of colorful drawings and tips and a bundle of letters, written by students (among them three on the picture) to our Prime Minister and his team of ministers on environmental problems and solutions. Maya would like to spread their wings with their program to more island in the Dutch Caribbean. Also they see possibilities to develop multilingual education programs for governments, foundations and company on many more subject concerning the environment, health, nature and safety for example climate change, green energy, zika, the circular economy.


Connecting dots and aligning efforts
Maya: "We believe in innovation, teamwork and collaboration. We want everybody to feel welcome and add value to our cause 'Changing the mindset of generations'. Many organizations are passionate about changing Curaçao for the better and I think we should join forces wherever we can. So indeed inviting others to join and sharing experiences is what we actively seek to do.
The core group of Share2Uplift is in total alignment with the GreenKkidz movement as an excellent example of 21st century teaching methods and content, but also an example on how to connect dots and align efforts. Visit http://greenkidz.org/ for more information.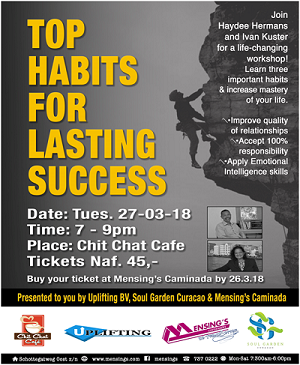 Workshop: Top habits for Lasting Success, a life changing workshop
We would to invite you to the workshop "Top Habits for Lasting Success" on the 27th of March at Chit Chat Café, Mensing's Caminada. In this workshop we will combine insights from different books to focus on three so-called vital behaviors (keystone habits).

If you manage to change these Top habits, it will have a major impact on different other habits and ultimately on your behavior in a positive manner. The books that were used as sources are or will be available at Mensing Caminda.

These books are: The Influencer, by Joseph Grenny; Emotional Intelligence 2.0, Travies Bradberry; The Success Principles, by Jack Canfield; Crucial Conversations, by Patterson, Grenny, MacMillan & Switzler and the number One book addressing How to change Habits "The power of Habit", by Charles Duhigg. So don't miss this opportunity and attend this workshop.
Buy your ticket now at Mensing's Caminada.
The goal of the core group of Share2Uplift for 2018
As the share2uplift movement our goal for 2018 is to identify 250 ethical leaders to be empowered by 21st century mindsets and are connected and collaborate with one another to create value for the whole of the society. As share2uplift we are fully trying to align with this thinking of CCR to promote this agenda in our educational systems and workplace.
Share2Uplift aligners are those that:
– Create an inspiring vision of the future;
– Motivate and inspire people to engage with that vision;
– Manage delivery of the vision;
– Coach and built a team, so that it is more effective at achieving the vision.
These criteria are now being polished.
We also consider these 5 values of the most important ones for Share2Uplift aligners. They are:
• Peace from within;
• Compassion;
• Respectfulness;
• Integrity;
• Responsibility.
As we will progress towards this goal we will update you on the progress.
Visit the website for more information.





Thanks attendees to our Master Your Mind-Platform session of the 15th of March
We would like to thank all the 19 attendees of our MYM-platform session of the 15th of March for being there. We hope to see you back and also those other attendees that expressed interest but didn't make it to attend our next MYM-platform session on the 19th of April. We will present the books "So good they can't ignore you, why skills trump passion in the quest for work you love", by Cal Newport
(www.youtube.com/watch?v=FiZDsI-d8Qs) to be presented by: Eelco Baak eelco@eelcobaaklifecoaching.com and "The Tools, 5 tools to help you find courage, creativity and willpower and inspire you to live life in forward motion", by Phil Stutz & Barry Michels. (www.youtube.com/watch?v=APHOodVDnXM) to be presented by Ivan Kuster ivan@upliftingcuracao.com.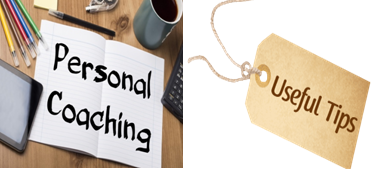 Personal coaching tips
This week we will continue focusing on one vital behavior (keystone habit) we belief is fundamental to chance our life and ultimately will turn around mindsets and behaviors in Curaçao, for the good of all. Check these links on accepting 100 % responsibility and no excuses. We will upload one video, every day this coming week on our Share2Uplift Facebook Page.
Take Action - Motivational Speech That May Change Your Life - YouTube
www.youtube.com/watch?v=LEOPzikTioQ
Mindset Is Everything! There Is No Greater Asset! - Motivational Speech - YouTube
www.youtube.com/watch?vwbVC1_tO_I
Mentally Fragile to Mentally STRONG! You have to listen to this! - YouTube
www.youtube.com/watch?v=4_UlzOeF3Qg&listLTFCM8gfGxuHBhndEzKpwLNbBn617cRft
Les Brown's 7 Rules For Success! You Have Greatness In You! - YouTube
www.youtube.com/watch?v=Sdktvc1vKR8&listLTFCM8gfGxuHBhndEzKpwLNbBn617cRft&index=156
Life Is 10% What Happens & 90% How You Respond - YouTube
www.youtube.com/watch?v=kQITPSFvdyI&index=151&listLTFCM8gfGxuHBhndEzKpwLNbBn617cRft
No More Excuses! Motivational Speech - YouTube
www.youtube.com/watch?v=FQhzc8oXKzU&listLTFCM8gfGxuHBhndEzKpwLNbBn617cRft&index=131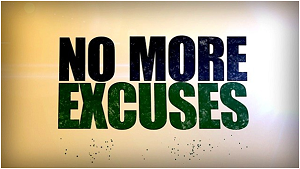 Categories: Share2Uplift, 21st Century Mindsets, Influencers