| | |
| --- | --- |
| Posted on February 19, 2018 at 3:20 AM | |
In this week's blog (19th of February – 25th of February) we will present our last (8th) and youngest Share2Uplift core group member Jamir Barton. We will invite you to our next Master Your Mind-platform session on the 15th of March and we will end with some personal coaching tips. We will upload one of these tips, every day this coming week on our Share2Uplift Facebook Page.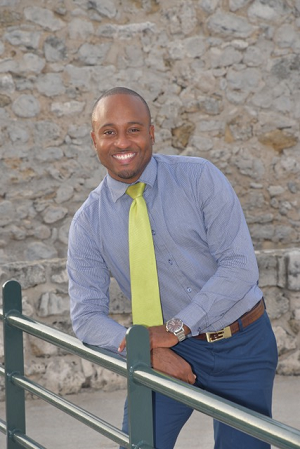 Our next core group member of Share2Uplift, Jamir Barton
Jamir Barton is a premaster in Accounting and Controlling, on his way to become a certified Registered Accountant. In May 2013 after earning his first 100 guilders after a bad business transaction between his previous employer and himself, he went to the Chamber of Commerce in Curaçao to start the journey of JBF Consultancy. A couple of months earlier, after having lost all his material wealth that he had worked for day and night during the previous ten years in a blink of an eye, Jamir became literally homeless in Hoiland.
Jamir: "For society I was merely a product of the financial crises. I was a living example of the Murphy's Law in that period. "Everything that could go wrong went wrong". But instead of staying that state as a victim, I decided to become a hero. I trusted and believed in God and started my journey following a completely unknown path, but holding my faith high, and keeping my passion for what I stand for in life. My passion is: "Creating and adding value to the determined stakeholders and partners of JBF Consultancy".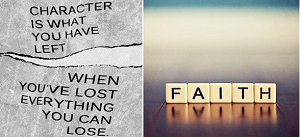 Because of the collaboration network Jamir works with, he offers at JBF Consultancy, services on Consultancy. Auditing, Coaching, Project management, Document Management, Software Development and his primary program "My Budget My Challenge".

Jamir: "My Budget My Challenge (MBMC) is a wealth creation and transformational program, were we work on a wealthy mentality of our participants. We live in abundant world where everyone has plenty of opportunities to make his plans and dreams come through".
When asked as a member of the core group of Share2Uplift how does this service relate to the mindset changes the core group is aiming to achieve, he answers: "The focus of MBMC is in transforming the mindset of the participant in looking for wealth creation instead of consumption. The collaboration between Share2uplift core group members and JBF Consultancy will help to transform a nation and giving the people the positive mindset that "they can achieve everything that they want and put their mind on". "We will work from the intrinsic motivation instead of the extrinsic motivation".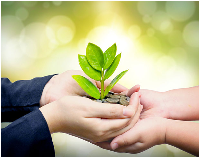 He gets the most satisfaction when he sees his determined clients and network partners succeed in their plans to create a  wealthy present and future. His strengths are, that he has a positive and growth mindset, he takes up challenges and he has an international and national network of people that surround him. What makes him unique is, that he has had experiences in coming out of a poverty mentality (when he lost everything and didn't get help), stayed a fighter and at the same time transformed into a wealth creator. He knows that when you want to achieve anything in life, your power needs to come from God that fuels your battery, so that you can take intrinsically motivated actions towards your goals.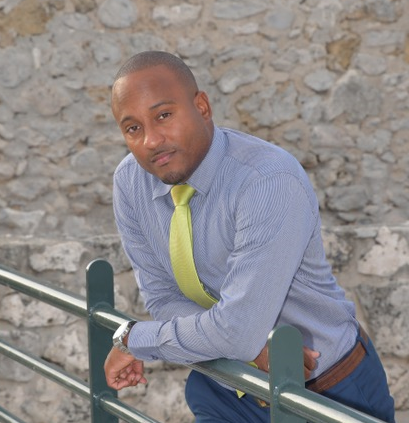 When asked whom do you love to have as clients he is quick to answer that the clients of JBF Consultancy are: "Determined persons who will make sacrifices to achieve their future best version. We always trigger our clients to expand their ability and use their imagination to project their best self version. The unique way that we work is that we see possibilities in every engagement. And our principle in every engagement is in being of value to our clients and partners. Our long term plan Is to start an institution in 2019 where every determined client and partner, who is ready to create wealth and work on their best future self and for their family and next generations, will collaborate together to achieve this unique goal.
Our biggest dream is to serve a billion self-determined clients and partners in the wealth creation process. We don't want other people to be our savior. We can and will create a wealthy future, and we will inv
est in the future of our and other nations, who are ready for this amazing journey".


It appeared to us that you have an ever growing network of people and contacts, a lot of them not in your age group? Why is that?
Jamir: "Most of my network partners are more experienced in life and are willing to advice a
nd share their experiences with their successes and also their failures and they have a lot of stories to tell. As a child I always looked up to King Solomon and his board of advisors. I have understood from his stories, that If you want to make a great impact in the World, you need to have an experienced, knowledgeable and honest group of advisors around you".




He always was eager to know different cultures and people around the world. Because of that eagerness, he created a network of different people from different countries, ethnic- and religious background. "The networks that we have, helps each of us in our growth and that is the best marketing strategy that we have for orther future clients. Sharing is Caring".
"Since my childhood I had a growth mindset, I was positive and I didn't put limitations to what I could achieve in life. I always had big dreams and worked deliberately towards achievement of my predetermined goals. I always looked for ways and means to create and add value to the whole of the society".
You were different when you were young and what was so different of you compared with those in your peer group?
Jamir: "When I was young, I was self-determined to achieve my goals and sharing knowledge with my family and friends. I always was interested in finding new ways to understand and explain a phenomenon. I believed that we as "human beings" have unlimited potential that we are very far from discovering the biggest part of of our potential".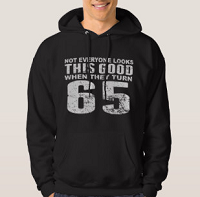 A last question? Jamir where do you want to be, when you turn 65 years old?
"When I turn 65 years old, I imagine my family and myself are making a trip to the Moon. So that we can see the beauty of the earth from the outer space. I see the earth as a womb and there will come a time, that we as human beings will have grown and matured so much, that we will have a much better understanding of the universe". Jamir Barton can be contacted at jamir.barton@jbfconsultancy.com  or Mob: +5999 6833279.


The goal of the core group of Share2Uplift for 2018
As the share2uplift movement our goal for 2018 is to identify 250 ethical leaders to be empowered by 21st century mindsets and are connected and collaborate with one another to create value for the whole of the society.
Share2Uplift aligners are those that:
– Create an inspiring vision of the future;
– Motivate and inspire people to engage with that vision;
– Manage delivery of the vision;
– Coach and built a team, so that it is more effective at achieving the vision.
These criteria are now being polished.
We also consider these 5 values of the most important ones for Share2Uplift aligners. They are:
• Peace from within;
• Compassion;
• Respectfulness;
• Integrity;
• Responsibility.
As we will progress towards this goal we will update you on the progress.
Visit the website for more information and read the profiles all the core group members.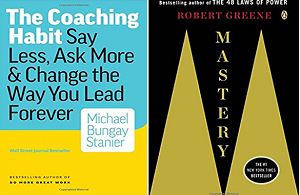 Our next Master Your Mind-Platform session
Our next session will be on the 15th of March. We will have two presenters, each presenting one of the two books.
We will present:
The Coaching Habit, Say less and Ask more and Change the way you lead forever, by Michael Bungaley Stanier. In Michael Bungay Stanier's The Coaching Habit, coaching becomes a regular, informal part of your day so managers and their teams can work less hard and have more impact.Drawing on years of experience training more than 10,000 busy managers from around the globe in practical, everyday coaching skills, Bungay Stanier reveals how to unlock your peoples' potential. He unpacks seven essential coaching questions to demonstrate how--by saying less and asking more--you can develop coaching methods that produce great results.
Presenter: Ivan Kuster ivan@upliftingcuracao.com
Mastery, by Robert Greene. Each one of us has within us the potential to be a Master. Learn the secrets of the field you have chosen, submit to a rigorous apprenticeship, absorb the hidden knowledge possessed by those with years of experience, surge past competitors to surpass them in brilliance, and explode established patterns from within. Study the behaviors of Albert Einstein, Charles Darwin, Leonardo da Vinci and the nine contemporary Masters interviewed for this book.
Presenter: Eelco Baak eelco@eelcobaaklifecoaching.com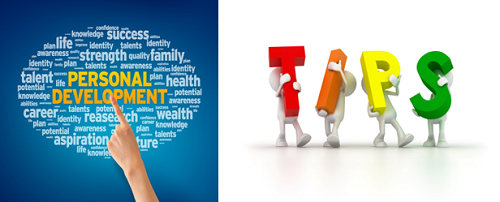 Personal coaching tips
This week we will continue focusing on one vital behavior (keystone habit) we belief is fundamental to chance our life and ultimately will turn around mindsets and behaviors in Curaçao, for the good of all. Check these links on responsibility, ownership and about failures and successes. We will upload one, every day this coming week on our Share2Uplift Facebook Page.
Les Brown's 15 Minute Morning Motivational Speech - YouTube. Take responsibility and motivate yourself
www.youtube.com/watch?v=59CmEKAjBzY
BREAK THE BAD HABITS - Motivational Video 2017 - YouTube Take responsibility to move to the next level
www.youtube.com/watch?v=j8rYt2WhJoU
Tony Robbins: ONE OF THE BEST SPEECHES EVER (Tony Robbins - YouTube. Consistency is the key, even after failures
www.youtube.com/watch?v=F__IrFQzmb4
Jack Ma's Life Advice Will Change Your Life (MUST WATCH) - YouTube. Make mistakes, you fall and stand up
www.youtube.com/watch?v=lYGGpc2mMno
Elon Musk Incredible Speech - Motivational video By MulliganBrothers - YouTube About failures and success.
www.youtube.com/watch?v=QygpaIJclm4&vl=en
Procrastination & the "Perfectionist" - YouTube
www.youtube.com/watch?v=iEsJsH6Jz-o#action=share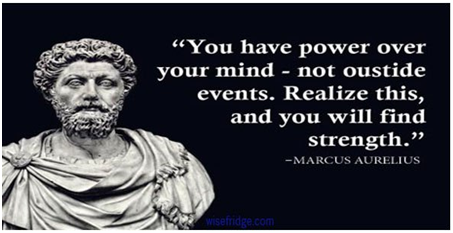 Categories: Share2Uplift, 21st Century Mindsets, Influencers