| | |
| --- | --- |
| Posted on January 29, 2018 at 4:35 AM | |
In this week's blog (29th of January – 4th of February) we will introduce you to another Share2uplift core group member Irmgard Kuster; we will invite you to our next Master Your Mind-platform session on the 15th of February and we will end with some personal coaching video links related to "Responsibility and Accountability".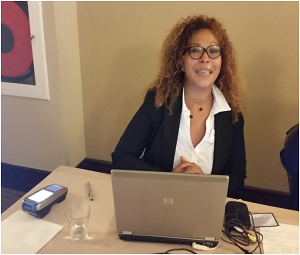 Our next core group member of Share2Uplift, Irmgard Kuster
Irmgard Kuster is founder of IK Producties, a full-service content production company (established in the Netherlands).
Irmgard started her company in 2015. Irmgard loves to share her journey with others, to inspire them and help them persist, to achieve their dreams. Being her own boss did not come natural. She grew up with the idea that working for a boss is much better and saver. In her parents' generation, people stayed in one profession or even with one company for the whole of their working lives. Nowadays that's becoming increasingly rare. After reflecting on a few key moments in her life, Irmgard knew by 2015 that in order to be in control of her future, she had to start her own company. Irmgard: "It's not easy being my own boss. As an entrepreneur, you have to work on a daily basis on the knowledge and skills sets needed, but at the same time work hard to build and develop the company". Things happen that don't always turn out the way you think they should. But as a problem solver, possibility thinker, Irmgard is used to push through and overcome each obstacle that presents itself. If it wasn't for her self-confidence and positivism, she would have stayed stuck at some of the obstacles she confronted. Irmgard firmly believes. that being successful starts in the mind, with the unbreakable belief that you can and will achieve your goals and desires for your personal life and in your business. Irmgard is experienced in various disciplines in the offline and online field.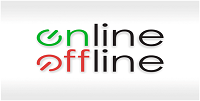 Content, communication, marketing and all the places where they converge, are her passion and work field. Her strength lies in developing a media strategy and implementing it, in order for clients to achieve their business goals. She offers audio- and video productions, business plans & project plans, she organizes events (even funerals), translations and (final)editing.



Irmgard also firmly believes that the Share2Uplift movement will make a great difference in Curaçao. Irmgard: "By changing the mindsets of our leaders, Curaçao will be a better place to live with better motivated and trustworthy citizens". She is a sparring partner for other core group members of Share2Uplift and responsible for the online and offline communications and strategy that started in 2015.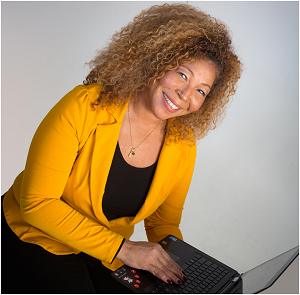 What gave her the most satisfaction as a professional up to now has been: "Being at the forefront of introducing internet (in 1995) for a Dutch broadcast company, where I worked for over 20 years". The reason she stayed so long at this company, had to do with the introduction and development of digital technology in the broadcasting industry. The rise of the internet, cell phones and many other types of amazing electronics and gadgets, exists because of the internet. The Web according to Irmgard makes so many things much easier and better and millennials for example have grown up with this technology. They don't even remember a time without mobile phones and social media; being familiar with this 24-hour lifestyle, they learn fast and play fast. Irmgard: "I want my clients to be part of this development. I don't just make content or make plans for clients, I teach people what I know so everybody can be part of this development. Creating things and getting things done, those are my sweet spots".

The most satisfaction Irmgard gets when creativity, strategy and business converged in measurable success. Her passion for content, she applies in two worlds: Holland and Curaçao. In both countries, she gets work that inspires her. Her core values are reliability and integrity and that's what makes her and her products and services so unique. Irmgard also loves to work on community and social projects. These activities are not only helping the community at large, but they also enable those involved by teaching them, guiding them to achieve more satisfaction in their life. Irmgard considers herself to be an excellent listener and to the point. As a client said: "No matter the type of project, with little explanation, Irmgard understands the essence of an idea and helps you to realize your idea into a successful plan, actions and excellent result." Be.Advancement.
These comments makes her happy!



For more info about IK producties and expertise:
www.ikproducties.com/
www.linkedin.com/in/irmgardkuster/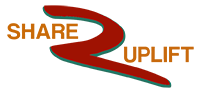 The goal of the core group of Share2Uplift for 2018
As the share2Uplift movement our goal for 2018 is to identify 250 ethical leaders to be empowered by 21st century mindsets and are connected and collaborate with one another to create value for the whole of the society.
Share2Uplift aligners are those that:
– Create an inspiring vision of the future;
– Motivate and inspire people to engage with that vision;
– Manage delivery of the vision;
– Coach and built a team, so that it is more effective at achieving the vision.
These criteria are now being polished.
We also consider these 5 values of the most important ones for Share2Uplift aligners. They are:
• Peace from within;
• Compassion;
• Respectfulness;
• Integrity;
• Responsibility.
As we will progress towards this goal we will update you on the progress.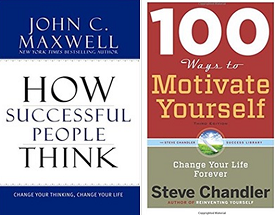 Our next Master Your Mind-Platform session
We would like to cordially invite you to our next session. This will be on:
Thursday the 15th of February (the 3rd Thursday of the month).
Time: 7 – 8.30 pm.
Place: Biblioteka Nashonal Korsou.
We will present: How successful people think, Change your Thinking Change Your life, by John Maxwell and 100 ways to Motivate Yourself, Change Your Life Forever, by Steve Chandler.
Hope you will be able to attend and invite a friend to come along with you.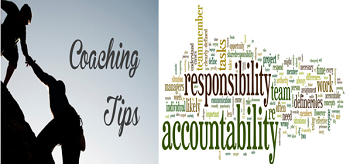 Personal coaching tips
This week we will continue focusing on one vital behavior (keystone habit) we belief is fundamental to chance our life and ultimately will turn around mindsets and behaviors in Curaçao, for the good of all. Responsibility and accountability. Check these links. We will upload one every day this coming week on our Share2uplift Facebook Page.
The 5 Mentalities of Mastery | Robin Sharma - YouTube A leader instead of a victim, the future instead of the past
www.youtube.com/watch?v=UkhE_afMsDc
BE PHENOMENAL, it is your responsibility (Jim Rohn & Les Brown) Motivational Video - YouTube
www.youtube.com/watch?v=zZyRe4Uz31U
Dr Wayne Dyer ~ Take Responsibility for Your Inner Development" - YouTube
www.youtube.com/watch?v=b63-CMl350Q
Personal responsibility for oneself with others. His Holiness the Dalai Lama, Templeton Prize 2012 - YouTube
www.youtube.com/watch?v=yG9mVEthpJs
How to Take Personal Responsibility - YouTube
www.youtube.com/watch?v=BzNIGOOCfTw
RESPONSIBILITY - YouTube
www.youtube.com/watch?v=kqZmpm-ZJDI
Categories: Share2Uplift, 21st Century Mindsets, Influencers