| | |
| --- | --- |
| Posted on January 22, 2018 at 4:45 AM | |
In this week's blog (22nd – 28th of January) we will introduce to you a next Share2Uplift core group member; we will expand on "Hóben Goberna", the youth parliament, starting a new cohort of young leaders being groomed for our (political) future under the leadership of "Bos di Hubentut"; we will invite you to a next Master Your Mind-platform session on the 15th of February and we will end with some personal coaching links focused on "Responsibility and Accountability". Every day we will upload one of these links on our Facebook page.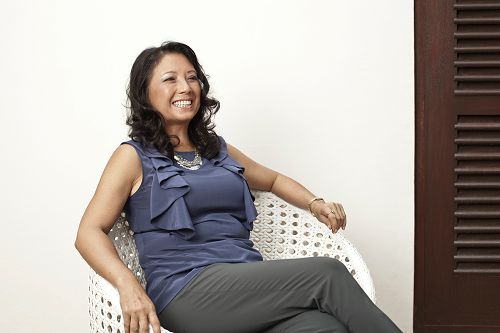 Our next core group member of Share2uplift, Barbara Leigh
This week we will introduce you to another core group member of Share2Uplift, Barbara Leigh. As an Executive Director of The John Maxwell Team, Barbara is certified to facilitate, speak, train and coach individuals and groups in the areas of leadership development, professional skills and personal growth. Trained and mentored by John Maxwell and mentors of his world-class faculty, Barbara is equipped with the tools, resources and experience to help you and your team improve productivity, performance and profitability of organizations. Whether you are looking for a facilitator for group workshops, corporate training in leadership, speaking, sales, or coaching skills for your leaders, or a speaker for your next event, Barbara has access to exclusive content that is only available through a certified Executive Director of the John Maxwell Team to help you reach your goals and objectives. Since an early age, she has made a conscious effort to make an impact on, and learn from, as many people as she can. Barbara highly values education, as well as celebrates the effectiveness of collaborations. She always strives to learn more about the diverse world around her, her life, studies and career.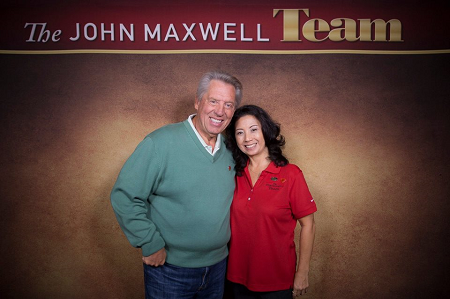 At 15, a car accident stole her dreams of being a gymnast, but not her dreams of being a change-agent in the world. This led to her extensive traveling (via 9 countries, across 3 continents) starting in Hawaii on a live-aboard dive boat and culminating in her home, Curaçao! These experiences created a strong-willed, compassionate soul with a tenacious desire to succeed. She would follow the path of rightfulness & truthfulness, always seeking a harmonious life, even when the path seemed dim. Her friends describe her as a connector who is spiritual, responsible, trustworthy, honest, loyal, determined, humorous, and committed, with an attitude of never say die and never give up! She has long admired and embraced the leadership principles of Bruce Lee, Og Mandino, Steven Covey and John C. Maxwell (Today Matters)! In 2010 her world would transition again, John C. Maxwell was in Curaçao and after 22 years of employment at a large, corporate banking environment; serving on Boards of NGOs, Barbara became a JMT Founding Partner and formed: "Influential Energy."
Today, her greatest dream is to serve other dreamers: "Propelling aspiring leaders to achieve their dreams through passionate curiosity and influential energy." There are no boundaries, only infinite challenges and potential waiting to be unleashed; new belief systems to be created and greater horizons to be conquered! Leadership has made an extraordinary difference in her life and she is sure it will in yours! Barbara invites you, to set an intention to birth your new future TODAY!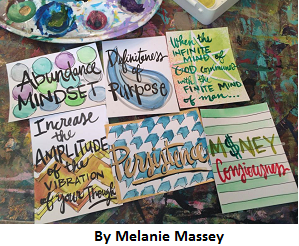 Barbara is an "Executive Coach"
She is certified and licensed to provide training in:
- A Deeper Path
- Empowerment Mentoring (EM)
- Certified Human Behaviour Consultant, Personality Insights (DISC)
- Designing Your Empowered Life (DYEL)
- Founding Partner of The John Maxwell Team (Coaching, Training, Mastermind Groups, Facilitation & Speaking)
- Independent Executive Director of The John Maxwell Team, certified to train participants in: The Maxwell Method of Leadership; Speaking; Coaching; and Sales & Marketing.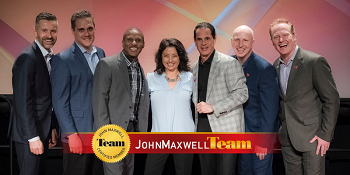 What brings her the most satisfaction (joy) is to witness an individual venturing beyond the borders and boundaries of their struggles – to go from unknowing to knowing. – and to begin to see a new destination/vision for themselves. They become a witness of their journey and begin to create evidence of who they desire to be. A life lived by design and no longer by default… "living intentionally," with purpose, passion, joy and fulfillment! Turn obstacles into stepping stones, your life into your most cherished dreams. Honoring the journey of the participant; being fully present; clarifying points made, challenging b.s. (belief systems), being non-judgmental, encouraging commitment to action, revealing obstacles, developing trust and respect; holding a strong belief that the participant has the capacity to develop and change. Listening at a very high level to understand what is being said between the notes, breaths and thoughts so that she may have the ultimate question "flow through me," that allows the participant to go deep within and eventually have a breakthrough moment! Each and everyone of us is uniquely gifted. She has often been told that she is a "truthsayer," gifted with intuition and discernment. Barbara loves to "propel aspiring leaders to achieve their dream." Those who are challenged and seeking to transform their current level of thinking and performance to a higher level of thinking and performance so that they may thrive while building dynamic and cohesive teams to support them on their journey.
She works mostly by referrals. So if you have discovered her, it is often because someone she has coached has shared their results and provided a warm referral to connect with her at "Influential Energy!" She is most grateful and also remains flexible with participant's agendas during their 5-6 month journey together. Contact via influentialenergy@gmail.com or Connect with Barbara: Twitter | LinkedIn Profile | Facebook
Additional info: Guatemala Book "Leadership Lessons from Guatemala) | Coaching Magazine Interview (PG. 30-31) | Video with John on the word Environment | Executive Director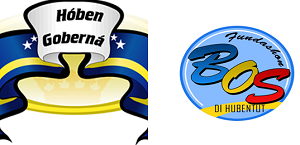 Hóben Goberna, the youth parliament, a new cohort of young leaders being groomed for our (political) future
In this week's blog, we would like expand and also commend "Bos di Hubentut" for re-starting an excellent Leadership Development program called "Hoben Goberna". Bos di Hubentut under the dynamic leadership of Mrs. Sheila Alberto some years ago, took this youth parliament initiative over from FAJ. After some years of being inactive and dormant, it was re-started in 2017 with elections held in the first week of January 2018, where 21 fresh new promising members of this new Youth parliament were chosen. Youth from 14 till 25 years old, participated in pre-elections of which 21 were chosen including some 10 extra members as reserves. These reserves will be actively involved in the activities of the 21 chosen Youth Parliament members during these coming two years, so that basically this initiative is educating 31 promising youth. These youngsters come for all walks of life and from all sorts of schools from AGO up to the University level, from Feffik and also some Youth whom dropped out of the formal educational system.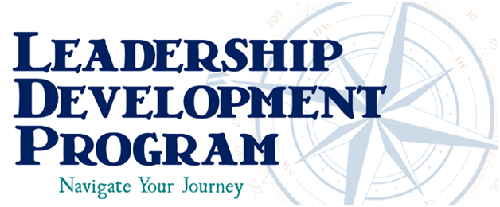 During these two years, these Youth parliament members after being officially appointed as members of the Youth parliament, will be educated and trained every single Saturday in different areas, including leadership development. As part of their work as youth parliamentarians, they will be grouped to participate in 5 different work-committees addressing subject matters as varied as: Education; Health; Sports; our Judicial and Legal system and Parliamentary proceedings. They will work on proposals in each of these areas, that ultimately will be officially presented to the official parliament of Curaçao for further discussion and follow up, if the members of parliament of Curaçao would consider this useful and helpful to follow through on this.
As for the future plans of "Hóben Goberna", Mr. Chris De Wind spokesman and one of the leaders of "Hóben Goberna" (and also a former participant in "Hóben Goberna"- program) shared with us, that about 5000 plus youth participated in the voting proceedings and elections in the first week of January and it is the goal and intention to expand the participation of more youth in future elections, so that they would represent a much larger percentage of the about 30.000 youth in this age group making use of their voting rights. It is also an explicit goal that all the chosen members of the Youth Parliament become more and more aware, that they are "Role Models" and that they have an important role to play in representing the interests of our youth in Curaçao and positive influencing them.
As the core group of Share2Uplift, we are totally aligned with this initiative of "Bos di Hubentut", because through this intense two-years program, which would include retreats like the one organized in the week-end of the 20th and 21st of January at Landhuis Ascencion, through presentations and group activities they will gain vital skills, knowledge and experiences that will enable them to get strong, positive and constructive mindsets. It might be well possible, that among these 31 youngsters there could be possibly, some of our future political leaders. To underwrite this point, we have come to understand, that at this moment in the parliament of Curaçao there are two former participants in the Youth parliament, being Mr. Rennox Calmes (PIN) and Yael Plet (MAN). But there are also numerous other leaders in others areas and walks of life in Curaçao , that have been groomed via "Hoben Goberna" in the past. We will keep track on the developments in "Hóben Goberna" and keep you posted. Where possible, we will support "Hóben Goberna" as much as possible.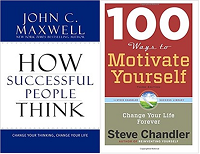 Our next Master Your Mind-Platform session
Our next session will be on the Thursday the 15th of February (the 3rd Thursday of the month). Time: 7 – 8.30 pm.
Place: Biblioteka Nashonal Korsou
We will present: How successful people think, Change your Thinking Change Your life, by John Maxwell and 100 ways to Motivate Yourself, Change Your Life Forever, by Steve Chandler.
Hope you will be able to attend and invite a friend to also attend.


Personal coaching tips
This week we will continue focusing on one vital behavior (keystone habit) we belief is fundamental to chance our life and ultimately will do good for Curaçao in general. Responsibility and we also are including accountability. Check these links. We will upload one every day this coming week on our Facebook Page.
1. Accountability and Ownership - YouTube
2. TiER1 Thought Igniters: Creating a Mindset of Ownership and Accountability - YouTube
3. Accountability in the Workplace - YouTube
4. Strengthening the Culture of Accountability, Transparency, and Risk Management - YouTube
5. Brian Tracy - the first responsibility of a leader is to get results! - YouTube
6. I am Responsible - YouTube Brian Tracey
Categories: Share2Uplift, 21st Century Mindsets, Influencers