| | |
| --- | --- |
| Posted on January 15, 2018 at 9:15 AM | |
In this week's blog we will introduce a new member of the core group Malcolm Wilson; we will invite you to the upcoming next Master Your Mind-platform session on Thursday the 18th of January; we will highly recommend you to attend a mastermind group session facilitated by Haydee Hermans on the book: "Motivational Manifesto"; we end this blog with some video links with personal coaching tips on responsibility and accountability.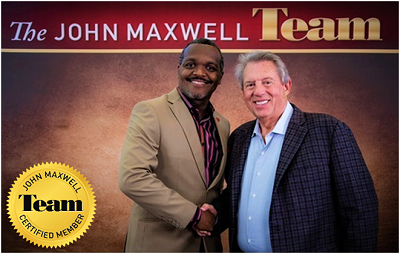 Our next core group member of Share2uplift, Malcolm Wilson
Malcolm is a certified John Maxwell speaker, coach and teacher and he considers it to be a privilege to add value to others. He joined the international John Maxwell Team because Dr. John Maxwell is considered to be the # 1 leadership authority in the world and leadership plays an important role in Malcolm's life. His purpose in life is to continue to grow as a leader and inspire & enhance leaders so they can inspire & enhance more leaders.
"Leadership is influence. Nothing more, nothing less." - John Maxwell
So simply put, a leader is someone who influences one or more people. Are you a schoolteacher, a little league coach, a mother, etc.? Then you are a leader. Malcolm lives his purpose in life through speaking, coaching and teaching young leaders and adult leaders. And his one word is… INSPIRE. "Live inspired to inspire." This is what drives him to do what he does, to live his purpose in life. "Helping others to reach their purpose in life, vision and goals. Bridging the gap between someone's setbacks to comebacks, their breakdowns to breakthrough, them feeling expired to feeling inspired. When someone allows me these privileges, I am rewarded with personal fulfillment." As to why he stands out, Malcolm provides a coachee's testimony.
"Malcolm as a coach "ta hopi great"!
He provides structure to my thoughts and he helps me focus on the things I have to do to achieve success. He lets me think for myself and he has the ability to see my obstacles very quickly. During a coaching session with Malcolm I get a breakthrough I need and I am inspired to take action to achieve my goal!" - Sayen Jacobs, founder and owner of Happy Tails Dog Grooming & Care.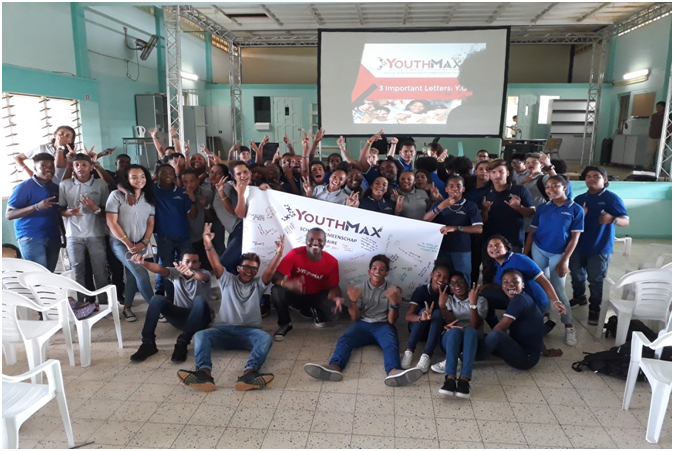 Malcolm has a passion for volunteer work.
YouthMax Plus is the John Maxwell Team youth leadership program featuring its ambassador, Nick Vujicic and impacting young people on a global scale. As a certified YouthMax facilitator and with the generous help of sponsors to cover costs, Malcolm volunteered his time and energy to bringing YouthMax Plus to Bonaire in October 2017 and empowered over 80 students in top classes of MAVO, HAVO and VWO at Liseo Boneriano and Scholengemeenschap Bonaire. Malcolm is also passionate about Entrepreneurship. He was invited to be a guest speaker during the Global Entrepreneurship Week in Bonaire. The speech he delivered, entitled "How successful Entrepreneurs Think", elaborated on the wisdom of several of his mentors including Louise Hay, Steven Covey, Ivan Kuster and John Maxwell. He is now working on an afterschool life-skills curriculum to empower students with the necessary tools to overcome challenges they are facing and to equip them to be successful in the next phase of life after school.
Malcolm is the creator of and leader at Enhance… it!.
Enhance… it! provides enhancement to groups and individuals in the area of leadership development, personal development and entrepreneurship development. MindsetShifting is a keystone of Enhance… it!'s enhancement services. Malcolm explains that shifting your way of thinking opens up a new realm of possibilities that can lead you to success in any area of your life. The enhancement services offered through, among other things, speaking engagements, group or individual coaching sessions, Masterminding sessions and the John Maxwell Team Leadership Game. The concept of the Mastermind Group is believed to be formally introduced by Napoleon Hill in the early 1900's and is used today by John Maxwell Team members as well.
Malcolm believes that Masterminding is not just a group book study.
Masterminding creates a synergy within the group and everyone grows through participation, including the facilitator! The John Maxwell Leadership Game is a fun and effective way to assess an organization's leadership and raise their leaders' leadership lids. Malcolm has a warm hearth for the former Netherlands Antilles, so he and his enhancement team are able to provide their services to the community of Curaçao, Aruba, Sint Maarten and the BES islands which are Bonaire, Sint Eustatius and Saba.


Some of his favorite quotes are?
"In 2018, I am making a difference, doing things that make a difference, with people who make a difference, at times that make a difference!"
"Live inspired today!" - Malcolm Wilson
For any questions and requests, please contact Malcolm Wilson at mtwilson@hotmail.com (email address) or +5999 5244464 (calls and WhatsApp).
The goal of the core group of Share2Uplift for 2018
As the share2Uplift movement our goal for 2018 is to identify 250 ethical leaders to be empowered by 21st century mindsets and are connected and collaborate with one another to create value for the whole of the society.
Share2Uplift aligners are those that:
– Create an inspiring vision of the future;
– Motivate and inspire people to engage with that vision;
– Manage delivery of the vision;
– Coach and built a team, so that it is more effective at achieving the vision.
These criteria are now being polished.
We also consider these 5 values of the most important ones for Share2Uplift aligners. They are:
• Peace from within;
• Compassion;
• Respectfulness;
• Integrity;
• Responsibility.
As we will progress towards this goal we will update you on the progress.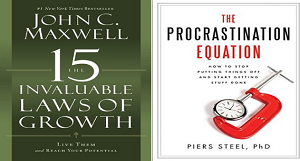 Our next Master Your Mind- platform session
We would like to invite you to our next session on Thursday the 18th of January (the 3rd Thursday of the month).
We will present these two books:


1. The 15 Invaluable Laws of Growth, Live them and reach your potential, John Maxwell and
2. The procrastination equation, how to stop putting things off and start getting stuff done, by Piers Steel
Where: Biblioteka Nashonal
Time: 7 - 8.30 pm
Entrance Fee: FREE
You are cordially invited and for this coming new year we wish you an exponential personal growth and personal mastery.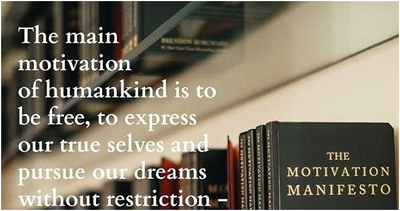 Happy New Year Growth seekers,
Wishing you a container filled with blessings for the year 2018. May your year turn out to be exactly as you wished and planned.
What better time to ask yourself the following questions:
1. What am I about?
2. What do I want to achieve in 2018?
3. What do I want to give?
4. How do I want to feel?
5. How do I want to love?
6. How do I want to contribute?
7. How do I want to connect?
8. What do I want to create?
To give you a helping hand on answering these questions, join us in Creating Your Own Manifesto's workshop starting on:
Date: Monday January 15th, 2018 for 5 weeks.
Time: 7 to 9 pm
Place; Soul Garden Curaçao|
Address: La Quinta Villas 136.
By analyzing the content of the book Motivation Manifesto by Brendon Burchard and discussing the content with like minded poeple you get insights and ideas on how to complete the answers above.
A manifesto is a detailed written declaration you can create for the different aspects of your life.
Register Before January 5th and pay only FL 405,-
Registration after the above date FL 455,- ( there is possibility to pay in 2 terms)
For previous Master Mind Session participants Fl 395,-
See you soon in the session you do not want to miss.
Your guide in the process to Personal Greatness.



Join us in an educational and uplifting Master Mind Session
Join a group of maximum 12 people and discuss the philosophy of the author.
Motivation Manifesto ... One of many people's favorite book.
In this book, Brendon Burchard has compiled knowledge, experience and philosophy of many great motivational and inspirational writers of all times.
Start your year discussing this book in a calming and nature inspired atmosphere.
The people that attended these weekly meetings whereby the concept was discussed and personal experiences were shared, mentioned that this book has opened their eyes to see life differently, to deal with people differently, to manage their life and daily agenda in proper ways and much more. Join like-minded people all working on their personal growth and with their own experiences. After these sessions, you are guaranteed to have more knowledge of the philosophy and findings of the book Motivation Manifesto and how to put it into practice in your workplace or personal life.
Duration: Monday January 15th , 2018
Time: 7:00 to 9:00 pm
Price: Fl 455,- (The price does not include the book – available for sale at Mensings)
Address: Soul Garden Curaçao
Name: ___________________________________________________________
Company: ___________________________________________________________
E-mail: ___________________________________________________________
Phone nr: ___________________________________________________________
Please complete and forward the copy of the registration and proof of payment (see bank account number below) to soulgardencuracao@gmail.com
For more information call Haydee Hermans at 563-9848
Soul Garden Curaçao KVK # 140509 Crib nr : 102436757 MCB ACCT: 29333409
Personal coaching tips
This week we will continue focusing on one vital behavior (keystone habit) we belief is fundamental to chance our life and ultimately will do good for Curaçao in general. Responsibility and we also are including accountability. Check these links. We will upload one every day this coming week on our Facebook Page.
Take Accountability For Your Actions | Motivational Video - YouTube Simon Sinek and others
www.youtube.com/watch?v=MeI_VUmdVqo
Personal Accountability - YouTube
www.youtube.com/watch?v=mjNj9tDFXVM

How To Hold People Accountable - YouTube
www.youtube.com/watch?v=Q9Ha7CalDug
5 Leadership Tips for Building a Culture of Accountability - YouTube
www.youtube.com/watch?v=WSmAYCatIc4
Stop the Excuses: Accountability Counts - YouTube
www.youtube.com/watch?v=r3iBPgL7NiE
Lesson Steve Harvey Taught His Sons About Accountability | Oprah's Life Class | OWN - YouTube
www.youtube.com/watch?v=bpEERoVtT5k
Categories: Share2Uplift, 21st Century Mindsets, Influencers