| | |
| --- | --- |
| Posted on January 8, 2018 at 10:40 AM | |
In this week's blog (8th of January – 14th of January) we will introduce you to another core group member of Share2Uplift, Sherlyne Eisden. We will highly recommend a format to help you plan your 2018, based on John Assaraf's suggestions in 5 simple steps; We will invite you to our first Master Your Mind-platform session in 2018 and we will end with some personal coaching tips presented as video-links.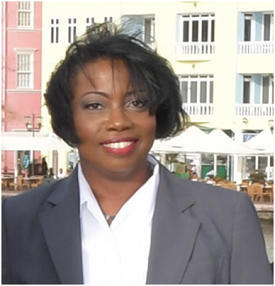 Our next core group member of Share2Uplift, Sherlyne Eisden
Sherlyne is a certified "Transformational' Coach", which means that her coaching is founded and based on the universal laws. As a coach, she considers her clients as being perfect beings and it is her task to help them see themselves as being perfect and to help them (re)discover themselves.
"Everything you need to succeed in this life you already possess. I am also a certified and registered Mediator and facilitator. I offer presentations and facilitate workshop on personal development, leadership and strategic planning. My goal is to enable people to see themselves as being perfect and that they are 100 % responsible for their lives and the circumstances where they live in. I firmly belief, that they possess the power and possibility to change any part of their lives that they want to improve, as they wish. My biggest satisfaction as a coach is, when I literally in front of my eyes, see a transformational change manifest itself in my clients, because of a deep inner awareness of their true inner self and power. This usually happens in the first coaching session and it is an intense beautiful and grateful moment. The best results are achieved with clients that are open for the new and unknown, that belief in their limitless possibilities and are determined to do the necessary work for their own personal development and growth".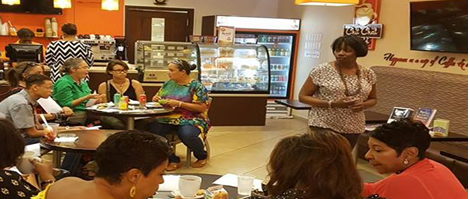 We asked Sherlyne on the origin of her company's name "Share Coaching & Mediation".
"The company name speaks for itself and originated in the beginning of 2016, to help others to become part of my life experiences, that are the result of my own (spiritual) life path. At the end of 2014, I rediscovered this path after two years of being seriously burn out. The beauty of life is, that we all are walking on more or less this same path, that will lead to self-fulfillment and self-realization. "Share" offers knowledge, skills and techniques to live the life you want to and that you were meant to live". Sherlyne has learned to act and live from her strengths and she experiences this as being very liberating, enlightened, satisfactory and it covers every aspect of her life. It is a continuous growth process and a way of life. She keeps herself as much as possible, up to par on the latest developments in coaching, leadership development, high performance studies, positive psychology, neuro science, century old wisdom and spirituality. The beauty of all of this is, that the core message from these apparently different sources, is the same. For her client's the programs and techniques that she offers are tested, proven and complete. The insights and changes that her clients can experience are sustainable.

As a Coach, Serlyne meets different type's of persons and there are different situations bnthat she offers coaching to family, friends and colleagues. But those clients that look her up consciously are usually very advanced in their path to self fulfilment, spirituality and/or have challenges in their life or experience stagnation or they want to start their own company.


Sherlyne: "My coaching is primarily directed to make you immediately feel better, irrespective of what is happening in your life at that moment. From that point on the client can better evaluate their situation, create clarity over what they really want and what the next steps could be to reach that goal. I see my client as a perfect being and maintain the highest good of from them in my mind. I am non-judgmental, respectful and I offer the client the liberty and freedom to be themselves and to draw their own nconclusions and act accordingly.
The universal laws and how to successfully apply these on different aspects of one's life like (relationships, money, work) are offered by Sherlyne in one day's courses, and courses of 4 to 6 weeks (1 x week for two hours). For more information contact Sherlyne at seisden87@gmail.com or Facebook: www.facebook.com/sharecmt/

The goal of the core group of Share2Uplift for 2018 
As the Share2Uplift movement our goal for 2018 is to identify 250 ethical leaders to be empowered by 21st century mindsets and are connected and collaborate with one another to create value for the whole of the society.
Share2Uplift aligners are those that:
– Create an inspiring vision of the future;
– Motivate and inspire people to engage with that vision;
– Manage delivery of the vision;
– Coach and built a team, so that it is more effective at achieving the vision.
These criteria are now being polished.
We also consider these 5 values of the most important ones for Share2Uplift aligners. They are:
• Peace from within;
• Compassion;
• Respectfulness;
• Integrity;
• Responsibility.
As we will progress towards this goal we will update you on the progress.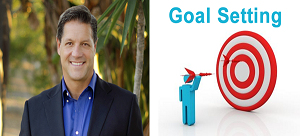 A format to help you plan your 2018
John Assaraf is this Facebook link explains the difference between being interested of being committed. www.facebook.com/fearlessmotivationofficial/videos/1497140383739703/
Follow these 5 steps and plan you 2018.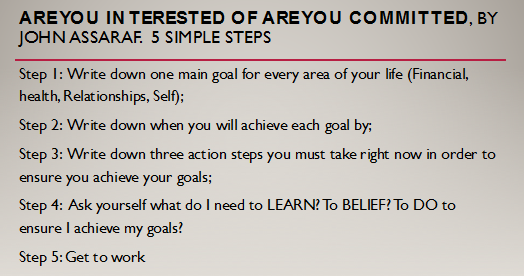 Our next Master Your Mind- platform session
We would like to invite you to our next session on Thursday the 18th of January (the 3rd Thursday of the month).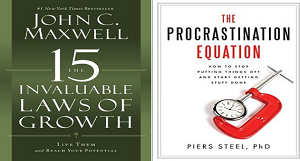 We will present these two books:
1. The 15 Invaluable Laws of Growth, Live them and reach your potential, John Maxwell and
2. The procrastination equation, how to stop putting things off and start getting stuff done, by Piers Steel
Where: Biblioteka Nashonal
Time: 7 - 8.30 pm
Entrance Fee: FREE
You are cordially invited and for this coming new year we wish you an exponential personal growth and personal mastery.
Personal coaching tips
This week we will continue focusing on one vital behavior (keystone habit) we belief is fundamental to chance our life and ultimately will do good for Curaçao in general. Responsibility and we also are including accountability. Check these links. We will upload one every day this coming week on our Facebook Page.
An accountability story - YouTube
www.youtube.com/watch?v=umyGU9SqN2w
Leadership & Accountability - YouTube
www.youtube.com/watch?v=u63DV8uuvoE
Responsibility - YouTube
www.youtube.com/watch?v=-QRqIGznHvU
How To Be Responsible and Accountable by Jeff Muir - YouTube
www.youtube.com/watch?v=rXgPNTgC0dQ
Accountability vs Responsibility: A Skit - YouTube
www.youtube.com/watch?v=9Hn1yiixa0s

Accountability VS Responsibility - YouTube
www.youtube.com/watch?v=Scals__YL8U
Categories: Share2Uplift, 21st Century Mindsets, Influencers